North Las Vegas elementary school honors fallen police officer
Updated March 8, 2017 - 6:24 pm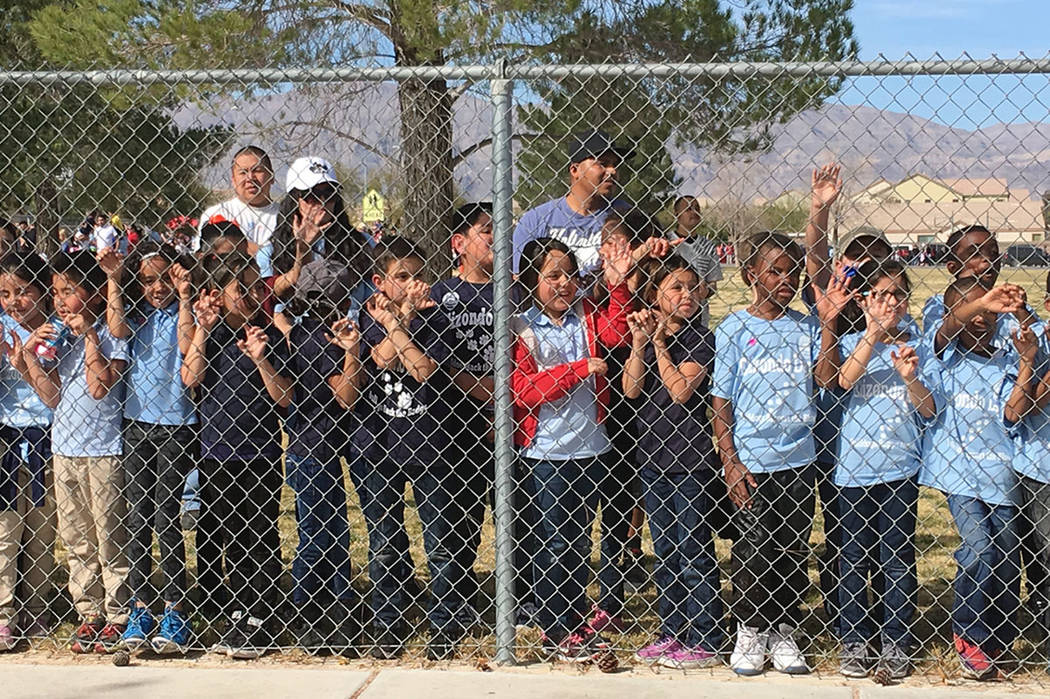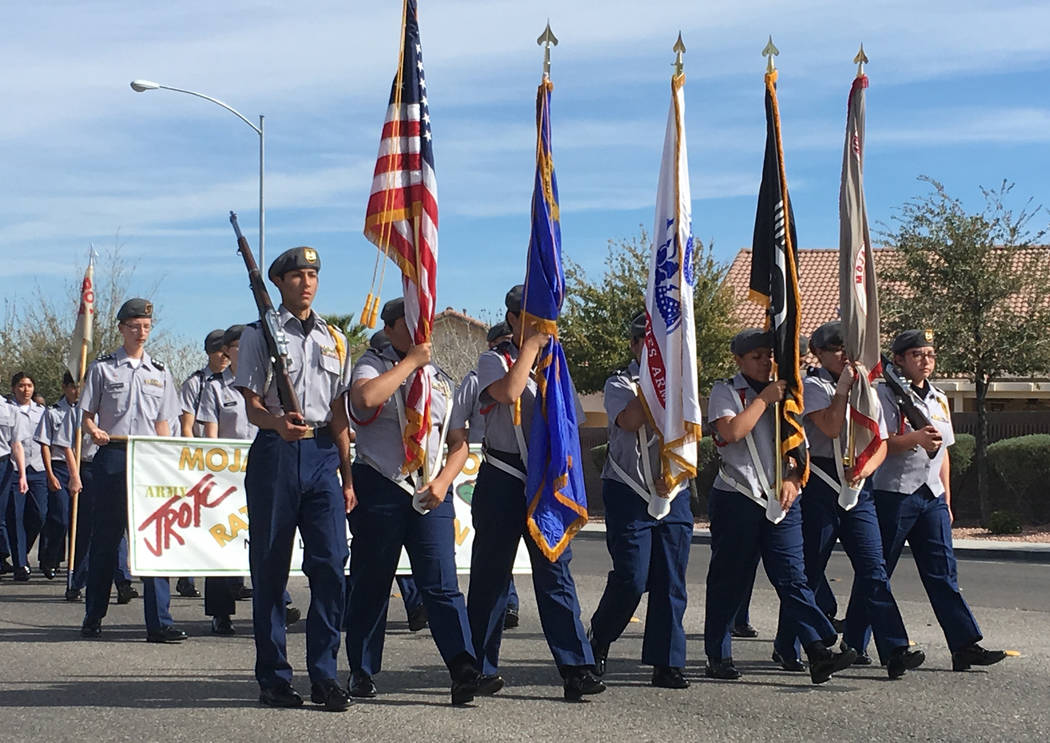 He has been gone for 22 years, but an honorable legacy remains for Raul Elizondo, a police officer who died in the line of duty in 1995. On Wednesday, the elementary school bearing his name held a day in his honor.
It was the 18th annual Elizondo Honor Day at Raul P. Elizondo Elementary School. On Jan. 30, 1995, Elizondo, then 27, stopped a man who was described as acting erratically and suspiciously. An altercation ensued and Elizondo was fatally shot in an exchange of gunfire.
In 1998, the school was dedicated to the fallen officer. Elizondo's family and the North Las Vegas Police Department created the honor day to remember him.
"When I testified in front of the Clark County School Board, to get this school named after Raul, that was a promise that the department made to the Clark County School District," North Las Vegas Police Assistant Chief Dave Noahr said. "That every year we would have Elizondo Day to commemorate his service to the community."
Noahr is one of the last three officers at the North Las Vegas Police Department who knew Raul and worked closely with him. He described Raul as, "one of the best people to work with."
"The family thought it would be a great idea being that we're from Las Vegas," said Paul Elizondo, Raul's younger brother, when asked about the school's name. "Raul was a product of the school system, and unfortunately made the ultimate sacrifice. I thought it was fitting to have a school named after him because of those factors."
Robert Elizondo, the youngest Elizondo sibling, added that the school name was also meant to honor their brother as a local hero.
"We couldn't be more thankful for that," Robert said. "It's our brother's name at the front of this school."
The honor day included a flag raising ceremony and discussions between police and students. Officers from the North Las Vegas police, Nevada Highway Patrol, Clark County School District police and the Metropolitan Police Department were escorted to classrooms to describe their daily tasks.
After the chats, students and faculty headed to the athletic field for speeches. When Robert Elizondo got up to speak, his voice shook a little, but he expressed gratitude for everyone present.
A parade of patrol cars and motorcycles looped around the field's outer gate to close the ceremony. The Mojave High School JROTC's Rattle Battalion marched alongside the vehicles. Some Elizondo students got to ride with police in their patrol cars.
"One day, I wanna be a police officer," one student said over the blaring police sirens.
Contact Gabriella Benavidez at gbenavidez@reviewjournal.com or at 702-387-5278. Follow @gabbydeebee on Twitter.