North Las Vegas man gets Purple Heart decades after Vietnam
October 6, 2017 - 1:40 pm
Updated October 11, 2017 - 6:11 pm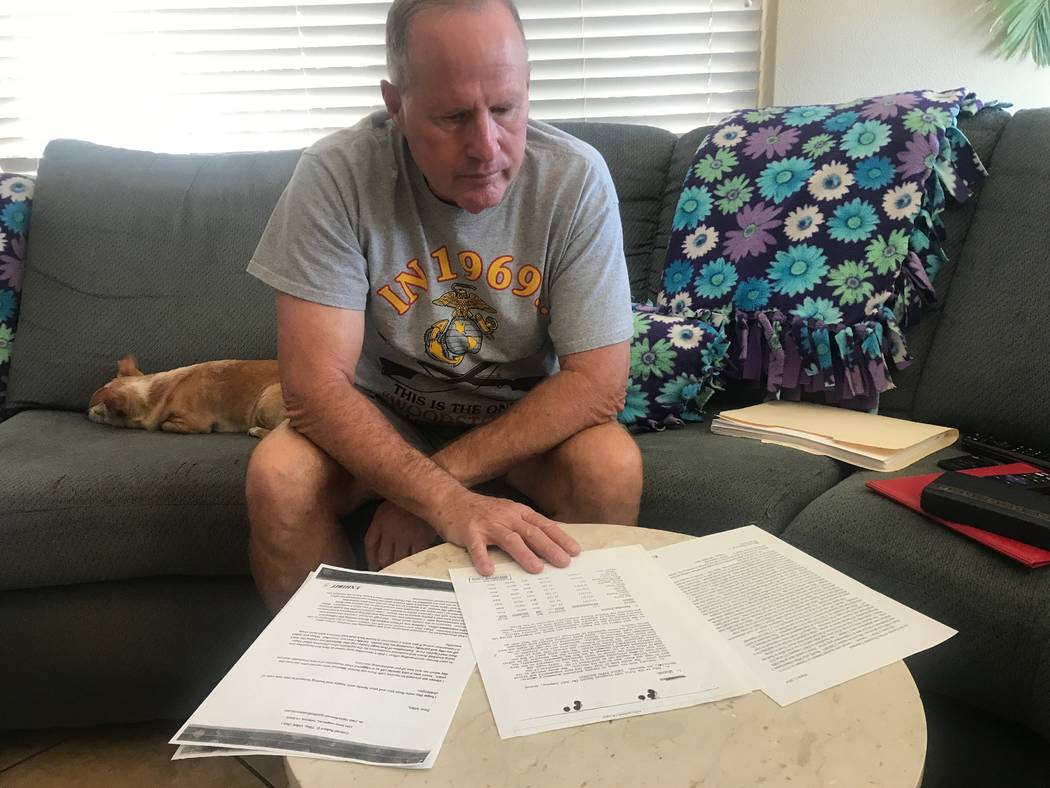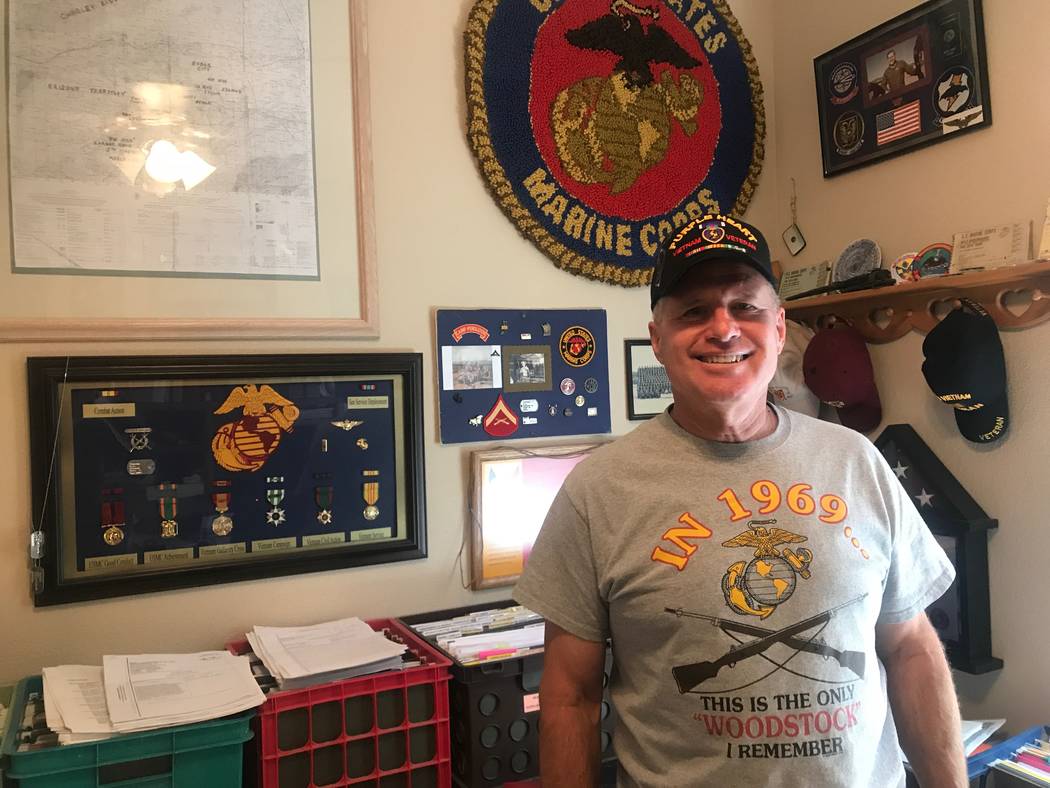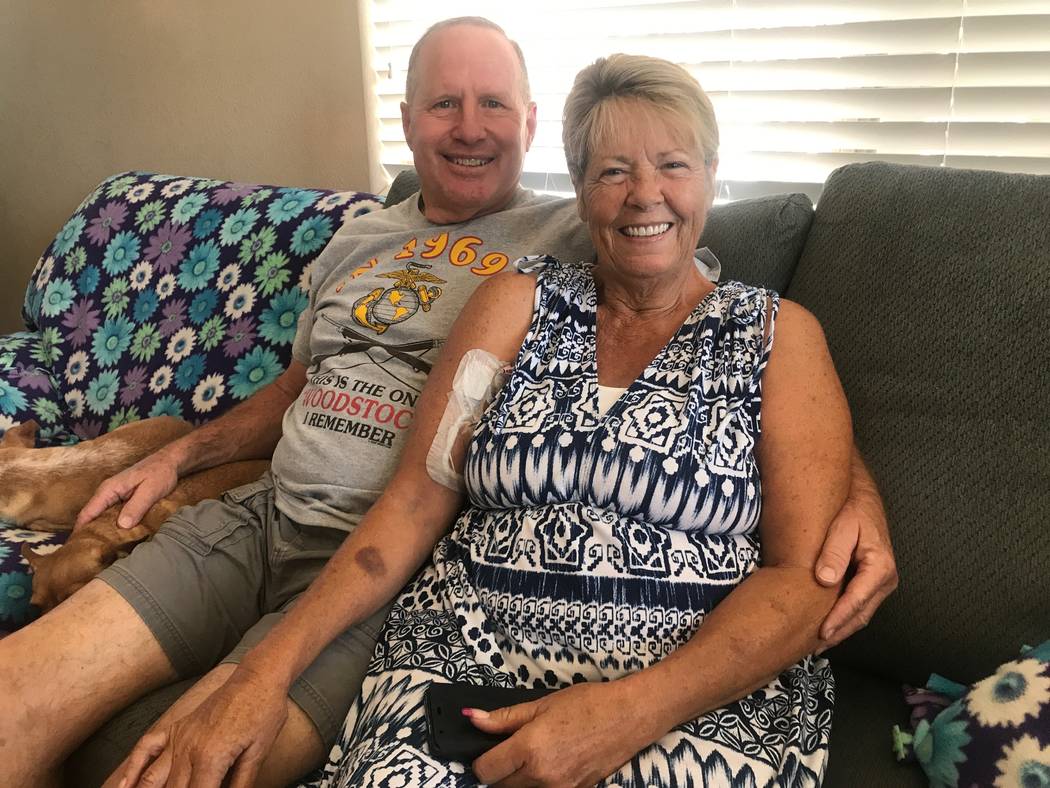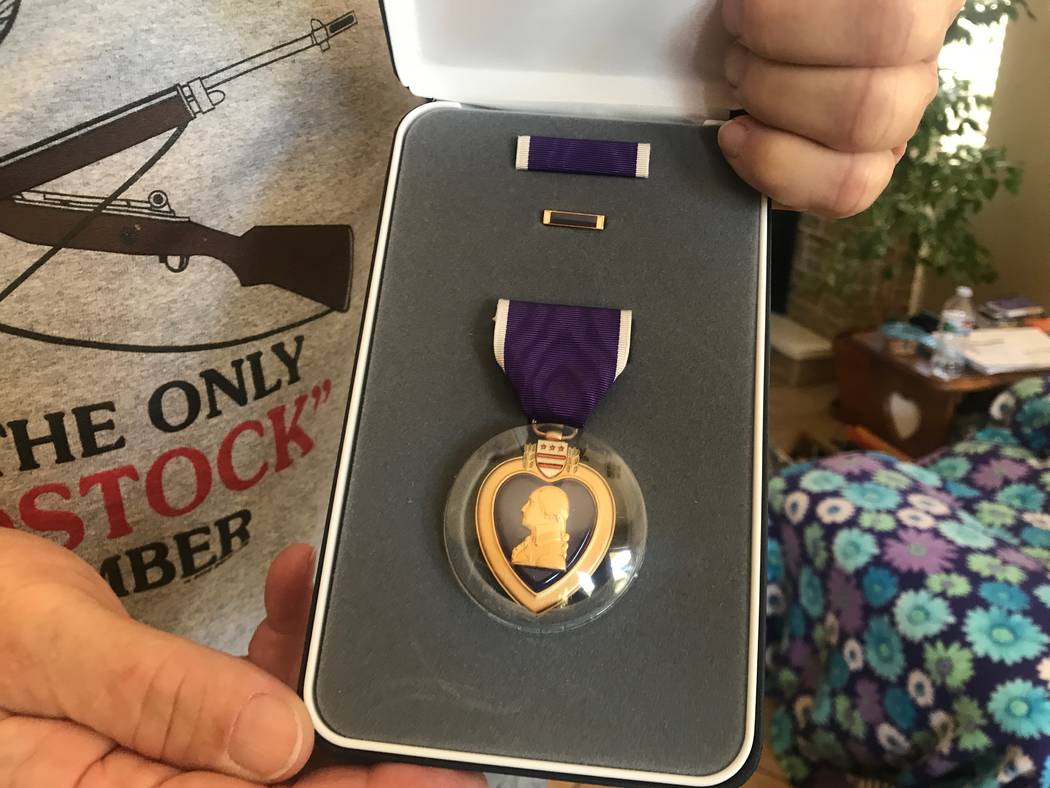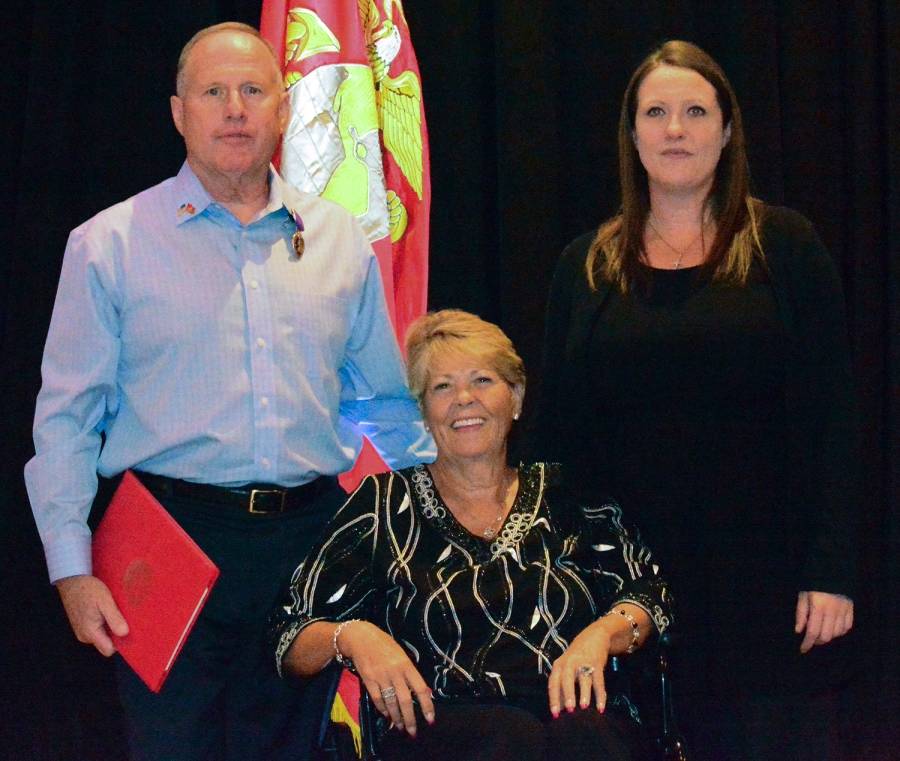 Mike Sanzaro was on one of his last daytime operations with about eight Marines near Da Nang, Vietnam, when his squad's point man stepped on a booby trap.
As Sanzaro aided the man with morphine, he noticed trip wires, pebbles and rocks nearby. They had stepped into a mine field, so he ordered the crew to freeze.
Sanzaro, then a 20-year-old lance corporal, threw a smoke grenade into a cornfield to signal what he thought was a medevac pilot. It turned out to be the command element of the operation, including Col. Bob Tilley. Sanzaro and another Marine were carrying the wounded man by his arms and legs, and they didn't notice the command element get off the chopper and walk toward the danger zone.
"No one told them that we were in the minefield," said Sanzaro, now 66 and a north valley resident. "If I would've seen them, I would've shot my rifle off, fired a couple rounds off to say, 'Freeze; get on the chopper. Get the hell out.'"
The injured man's feet flopped down, and Sanzaro reacted by squatting. Seconds later, his battalion executive officer stepped on a large booby trap about 10 feet from Sanzaro. The resulting explosion killed the executive officer and Capt. Douglas Ford and sent Sanzaro flying about 10 feet, he said.
Sanzaro was unconscious for a few minutes, and his helmet was split open.
"Had that guy's feet not have fallen, I would've taken that hit in the stomach," he said. "It would have just cut me in half. Am I not the luckiest guy in the world?"
Sanzaro, who had been on tour in Vietnam for 11 months and was the most senior member of his crew, got back up and led the squad out of the area. No one else was killed or injured. After completing its patrol about two hours later, the crew returned to the village it was assigned to protect. No one thanked Sanzaro.
"I was doing my job," he said. "I had to. No one really knew what to do. It was my responsibility to get them back."
It wasn't until about 47 years later, decades after large-scale U.S. involvement in the Vietnam War ended, that he would be honored for the heroic act. He'd told his family some stories about the war, but he didn't share the more gruesome ones, such as this, until he experienced a minor heart attack in 2010. He attributes it to being exposed to Agent Orange, and it jolted the sad memories and post-traumatic stress disorder, he said. He attended counseling for four years.
Sanzaro also suffered traumatic brain injury from his neck cracking in two places, as well as arthritis in his neck, which causes headaches, he said.
Sanzaro was presented with the Purple Heart medal, which is given to members of the U.S. armed forces who have been wounded or killed while serving, on Sept. 23 in San Diego during a ceremony in front of other members of his TBS (Marine Officers Basic School) class. It was the first time most of his classmates had heard about the incident. Sanzaro had been on more than 300 combat patrols during the war, in which he received a Navy Achievement Medal with Combat V, he said.
"There wasn't a dry eye in the house," his wife of 42 years, Debby, said. She and their youngest daughter, Melissa Oldham, attended the ceremony.
Sanzaro didn't realize he was eligible for the medal until doctors told him in 2012. He sought out two witnesses so he could prove his eligibility.
"He worked really hard to make this happen not because he's vain, but because he deserved it," Debby said.
"The ceremony was pretty cool," Melissa added. "My dad got all choked up. He's a badass."
Tilley, whom Melissa tracked down via Facebook, said Purple Heart medals are rare and often take a long time to receive.
Sanzaro now has a Purple Heart decal on his truck, as well as a cap that signifies the honor. His medal is displayed in his office.
"It's been such an honor because everyone in my officers class have honored me so well," he said. "It's recognition of something I earned but didn't know I got it. It makes me super proud."
After graduating from California State University, Long Beach with a bachelor's degree in history, Sanzaro went back into the Marine Corps as an officer for five years.
Contact Kailyn Brown at kbrown@viewnews.com or 702-387-5233. Follow @kailynhype on Twitter.
PURPLE HEART
It is awarded to members of the U.S. armed forces who have been wounded or killed while serving, according to the Military Order of the Purple Heart.