North Las Vegas Mayor John Lee rose from humble roots
Updated April 7, 2017 - 10:42 am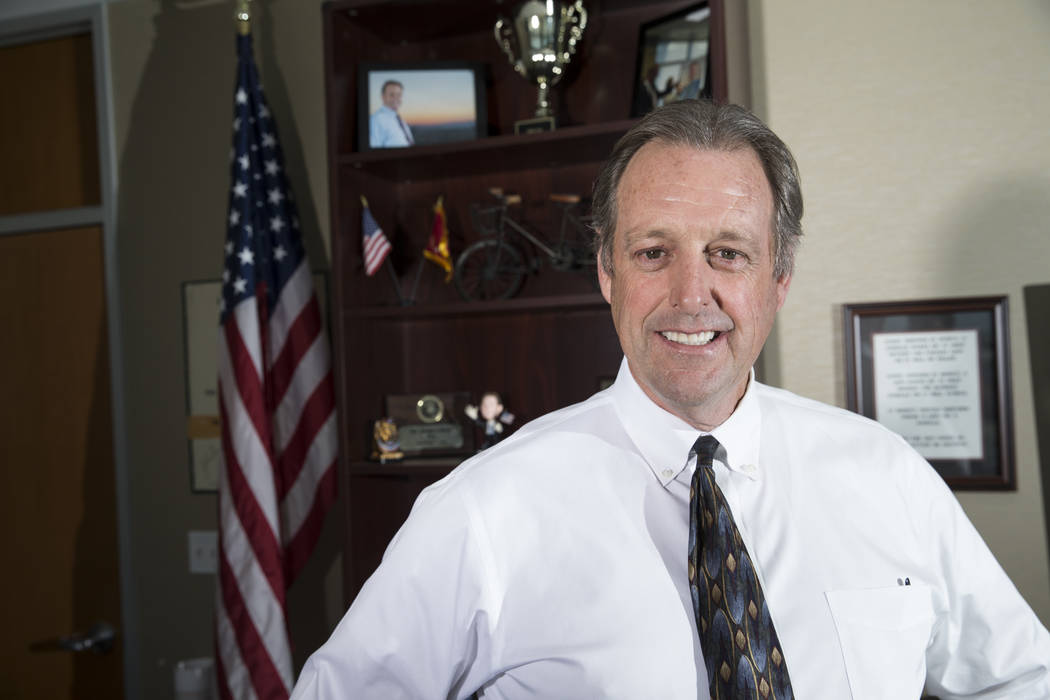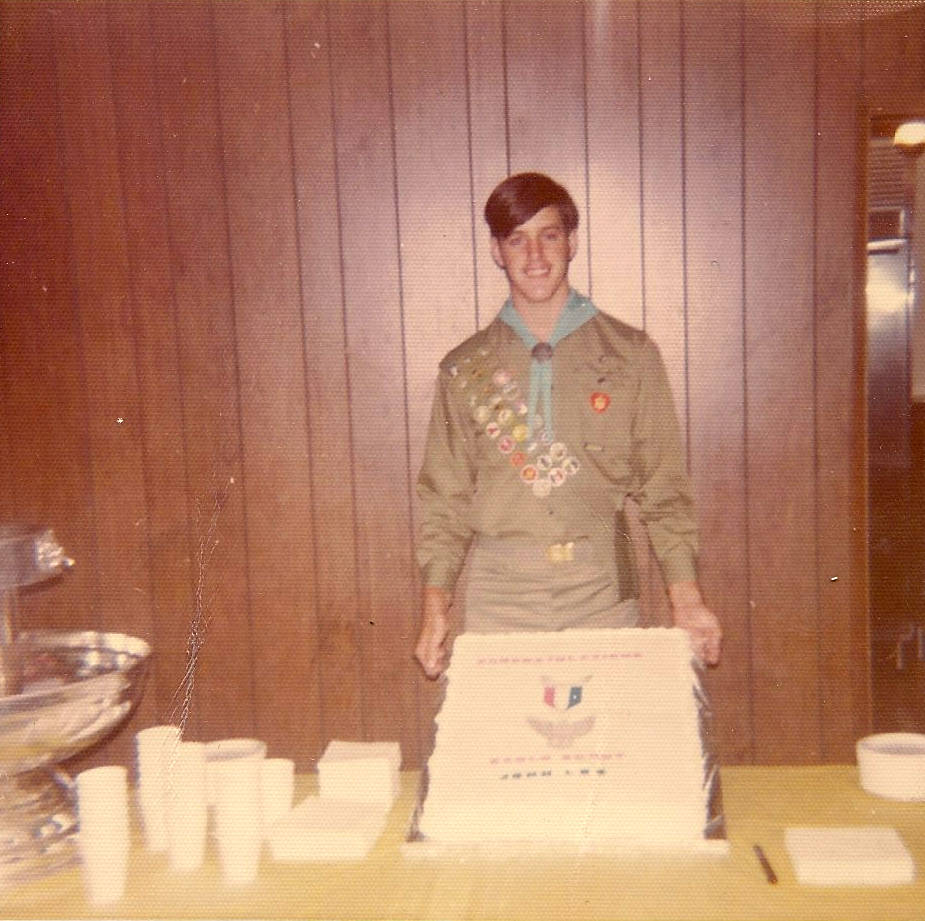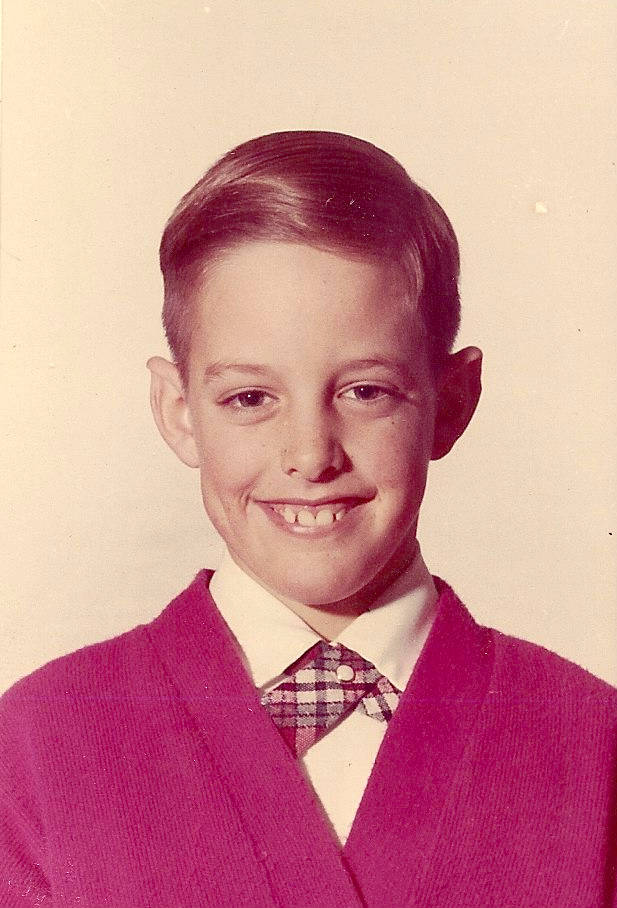 John Lee's journey began less than a mile from North Las Vegas City Hall — at his childhood home on Dogwood Avenue.
He meandered through odd jobs as a dishwasher at the Silver Nugget Casino and potato farmer in Utah, opened his own plumbing business and served a 14-year stint in the state Legislature before being elected mayor.
Lee briefly parked in front of the weather-worn white house with red trimming and an overgrown lawn about five weeks before the election. The mayor's childhood home between the late 1950s and early 1970s wasn't much to look at, but he was overwhelmed by memories of his humble roots and hardscrabble rise.
"You have to work extra hard to accomplish your dreams in this town," Lee said while recalling how he skipped college after graduating with mediocre grades from Rancho High School in 1973.
Lee secured a second term with 80 percent of the vote in Tuesday's primary, handily dispatching a pair of political newcomers to avoid a runoff in June.
He plans to spend the next four years completing many of the projects initiated during his first term, with a keen eye on housing, commercial and industrial development as a way to create jobs for the cash-strapped city.
The mayor will retire in 2021 rather than seek a third term. Lee, 61, wants to spend time with his 18 granddaughters and 8 grandsons. He'll likely pedal around on his bicycle, and maybe complete a mission for his Mormon church. Lee started winding down his workload in June by selling Vegas Plumbing Service, the business he's owned since 1991.
"I'm working 50 to 60 hours a week now and I'll burn out," Lee said while driving around North Las Vegas.
The mayor cranked up the classical music coming from his radio, allowing Bach, Beethoven and Handel to fill the cab of his pickup truck during the four-hour ride because "it helps me think."
"I don't always need to be under a microscope," said Lee, a survivor of Stage 4 cancer in his nasal cavity. "Sometimes it's just nice to step away and be free of that."
Aggressive style
Lee roared into office in July 2013, acting more like the chief executive officer of a major company rather than mayor of Nevada's fourth-most populous city. With a hemorrhaging budget and a long-term deficit of $152 million, Lee said he needed to act fast or risk a state takeover of the city.
But changing the way things are done at City Hall ruffled several longtime civil servants. The city manager and city attorney resigned, followed by the finance director.
As the city studied whether to consolidate departments, another five high-level administrators were handed pink slips in February 2014 to save about $665,000 in annual salary and benefits.
The moves saved money, but also created a few enemies who pushed back against the new mayor's aggressive style.
"They realized that I wasn't going to be the traditional mayor who would come in just to sign papers and leave," Lee said. "We had a serious problem. The residents of North Las Vegas didn't hire me to put a final bow on the package and let the city fail."
The mayor couldn't keep cutting his way to solvency. He needed to generate new revenue to keep North Las Vegas afloat.
Lee dusted off a long-shelved plan to build Apex Industrial Park, a vast commercial area on the northern edge of town. He just needed to find a company willing to build on a vacant chunk of land with no utility access.
The mayor cold-called Faraday Future in 2015 and offered Apex as a place to build the Chinese company's $1 billion manufacturing plant for electric cars. Then, Lee asked Gov. Brian Sandoval to help seal the deal with a $215 million tax-incentive package that was later approved by the state Legislature.
Work stopped late last year at the Faraday site. Lee said the stall was "a blessing" because the city is still drawing up plans for a flood control system for the site. Company executives say construction will resume later this year on a smaller 650,000-square-foot factory, with cars rolling off the assembly line in 2018.
Critics and skeptics have repeatedly questioned the project's viability. Lee remains optimistic.
City scandals
Lee said efforts to build up Apex were nearly eclipsed by "disgruntled former employees" attempting to tear down his reputation.
Just days after retiring in May 2015, former police chief Joseph Chronister claimed Lee received special treatment during an investigation into suspected child pornography on the mayor's computer.
Seven months earlier, Lee said he received an email containing the link to a sexually explicit website of young models. Fearing they were underage, the mayor asked police for help because he wanted to catch the "evil people" who sent the link.
Police found links to three pornographic sites, then scrubbed the computer at Lee's request. The FBI investigated, but didn't take action.
Chronister didn't return calls for comment.
"I'm sure you can just throw a computer in the lake and get rid of it if you wanted to," Lee said. "I didn't worry. I knew I was right."
As Lee grappled with computer problems, two employees from the city's human resources department filed an ethics claim alleging the mayor abused his power to hire unqualified people to work at City Hall.
At the time, the City Council eliminated the department to save $1 million annually. In their claim, Tammy Bonner and Bachera Washington said the city wanted to get rid of workers who stood up to the mayor.
A state administrative board ruled in favor of the city earlier this year. Adam Levine, a Las Vegas attorney representing the women, did not return calls for comment.
"It didn't stop me," Lee said, adding that he is working toward bringing the outsourced human resources department back to City Hall within five years.
Building bridges
In local politics, the spotlight usually shines on Las Vegas Mayor Carolyn Goodman. Rather than solely basking in the attention, Goodman said she considers Lee a partner.
"He's a really strong guy," Goodman said. "Of course, being married to someone with an ego like my husband Oscar, I thought 'here's another ego I'm dealing with.'"
Lee called Goodman four years ago, asking whether she regularly met with the mayors of North Las Vegas, Henderson, Boulder City and Mesquite.
She hadn't, but Goodman said it was a "brilliant idea" to collaborate. The mayoral cabal convenes for lunch every six weeks and rotate hosting duties between their respective cities. Visitors aren't allowed: no county commissioners, no city staffers — and especially no reporters.
Over the next few years, Goodman said the group will focus on finding treatment, jobs and housing for homeless people struggling with substance abuse and mental problems.
Rather than compete for businesses, the mayors said they are supportive of each other. If a manufacturing company wants to move in, Goodman refers them to the vacant land offered in North Las Vegas. If a shop owner wants to move from Henderson to North Las Vegas, Lee said he'll urge the business to stay put.
"None of us benefit when we steal each other's customers," Lee said. "We need money in this valley, so we support each other."
Political feud
Lee got a head-start on his re-election campaign last year by building a hefty war chest meant to ward off potential challengers — particularly former Clark County commissioner Tom Collins.
Shortly after resigning from the commission in 2015, Collins repeatedly said he planned to replace Lee as mayor. Instead, Collins unsuccessfully jumped into the Ward 3 City Council race against incumbent Anita Wood and three other candidates.
"There's no way I'm going to let a person like that be the new face of North Las Vegas," Lee said. "He ran his mouth and finally had the chance to put-up or shut-up. He'll always fight the easy fight, but he'll never fight the hard fight."
Collins, who placed fourth in the five-way council race, recently said he "loves and prays for John," but remains a constant critic of the mayor.
"He's lazy when it comes to campaigning, but seeing the threat of a serious challenger made him work hard," Collins said. "My decision to not run for mayor means he can focus on attending to the business of the city instead of engaging in a nasty campaign fight."
Campaign contribution questions
Campaign finance reports show Lee raised $358,000 in 2016 and an additional $124,455 between Jan. 1 and March 30 — with help from a "support committee" mostly comprised of well-connected developers, lobbyists and political consultants.
Lee said he doesn't like to ask residents for contributions, explaining why his coffers are primarily filled with money coming from companies wanting to do business in North Las Vegas.
"They don't get a single promise from me, but they get the opportunity to call me up," Lee said. "That's all they want, just to have access to talk."
Lee received a $10,000 donation last year from the Kaempfer Crowell law and lobbying firm, which represents roughly 75 percent of all developers working on North Las Vegas projects. The firm boasts high-profile clients including Faraday Future and two developers working on the Villages at Tule Springs housing tract.
"There are no conflicts," said Bob Gronauer, a managing partner at Kaempfer Crowell who also sat on Lee's support committee.
"I think it would be a problem if the mayor supported everything I brought before him," Gronauer said. "But that isn't the case."
Properly reported campaign contributions are not considered a gift that could influence a lawmaker's decisions, according to state law. The Nevada Commission on Ethics has not issued a broad opinion on whether properly disclosed contributions should never improperly influence a politician.
Over the past four years, Lee and the City Council reduced North Las Vegas' long-term deficit from $172 million to $23 million. Moving forward, development is key to Lee's agenda as he inches toward a goal of securing 100 million square feet for new commercial and industrial projects.
Leaving a legacy
Lee parked his truck near Interstate 15 and the 215 Beltway, then pointed to a 1,100-acre swath of vacant land he envisions as a hub of warehouse space dubbed the Northern Beltway Commercial Area.
The mayor hopped back into his truck and drove a few miles to Lamb Boulevard and Ann Road, where crews are building a pair of warehouses totaling 800,000 square feet. Fanatics Inc., a licensed sports merchandise manufacturer, will move in by the end of the year. A smaller area will be occupied by The Honest Company, a household product distributor co-founded by actress Jessica Alba.
Lee sighs while talking about the work that needs to be done over the next four years, realizing that many of the projects won't be completed by the time he leaves City Hall in 2021.
"North Las Vegas has paid its dues to find success, but no longer are we waiting for that success to come to us," Lee said. "We're not taking a backseat to anyone else, anymore."
Contact Art Marroquin at amarroquin@reviewjournal.com or 702-383-0336. Follow @AMarroquin_LV on Twitter.
NORTH LAS VEGAS MAYOR
■ John Lee (incumbent): 6,724 (80.77%)
■ Gary Bouchard: 849 (10.2%)
■ De'Quincy Taylor: 752 (9.03%)