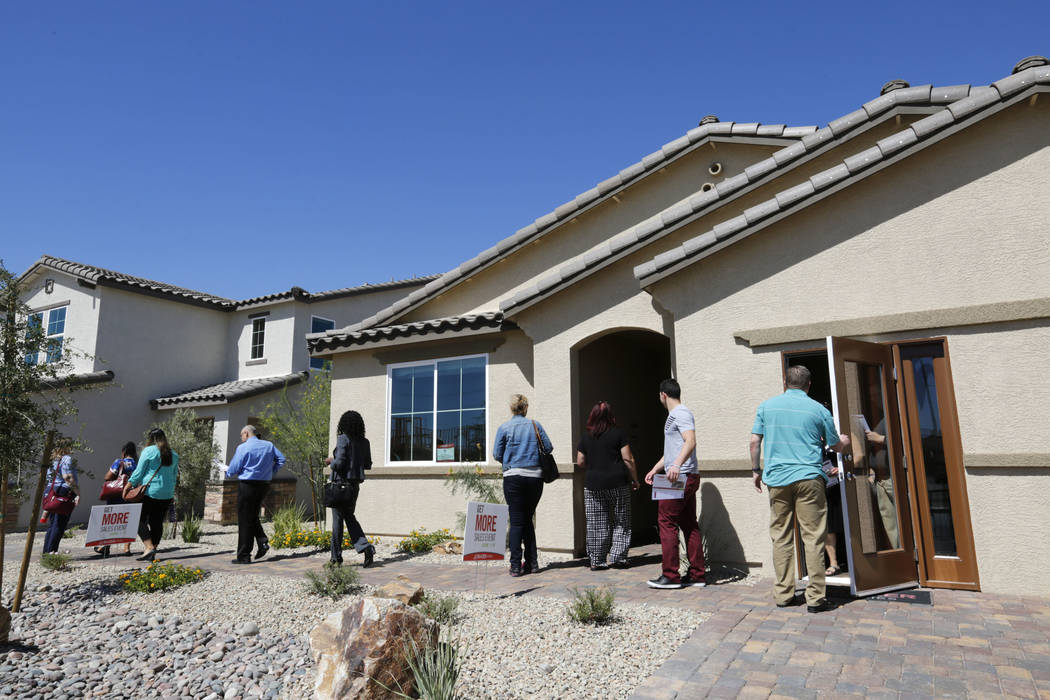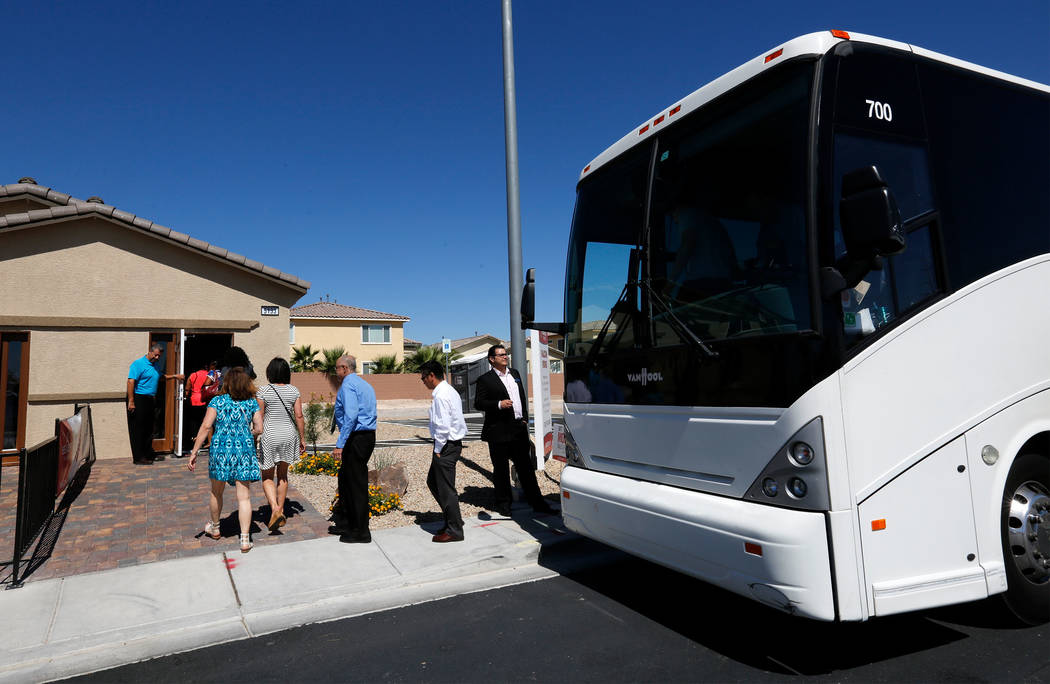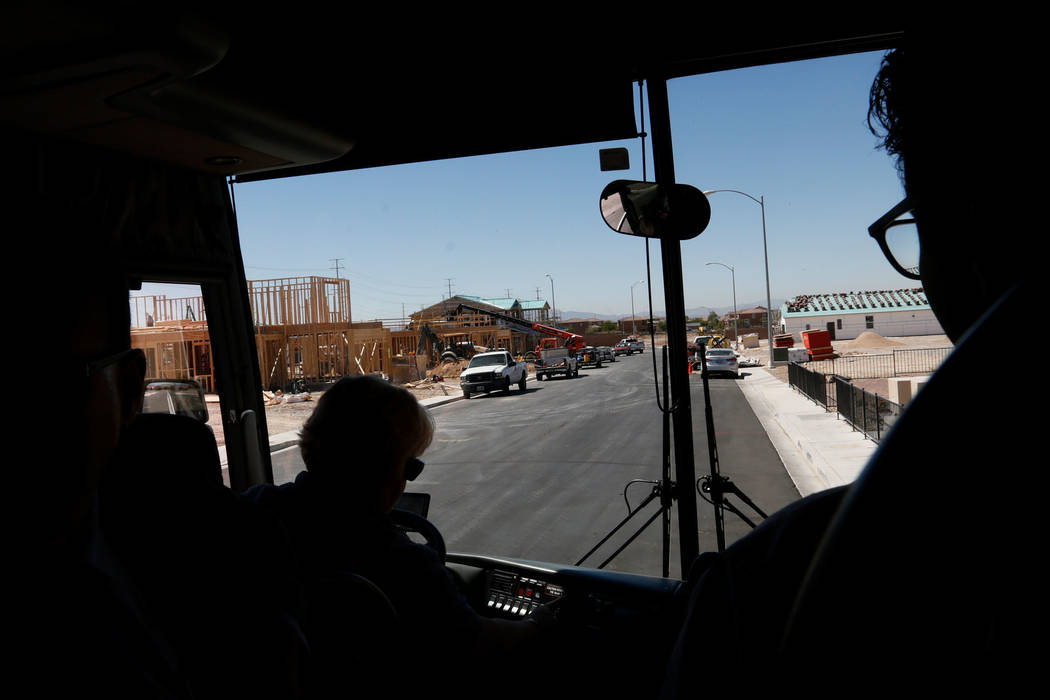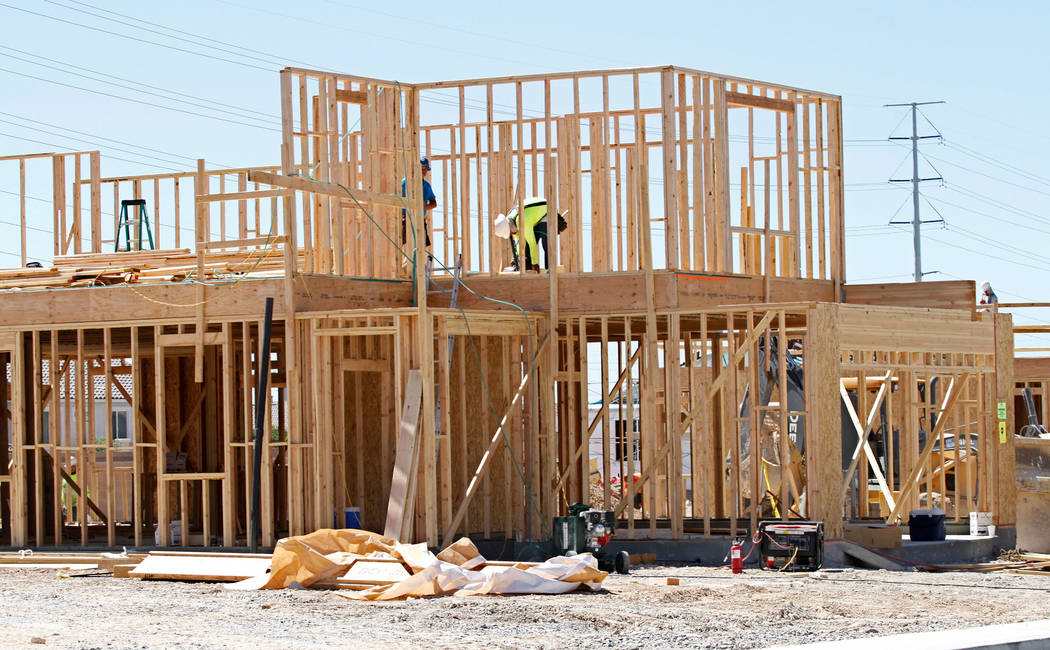 Any chance he gets, Mayor John Lee likes to pitch the virtues of doing business and living in North Las Vegas.
The city, Lee says, is on the upswing with new housing developments, huge industrial warehouses under construction and early efforts to revitalize a downtrodden downtown.
"There will be more new money in North Las Vegas than anywhere else in this valley in the next 20 years," Lee told a group of 150 real estate agents and consultants gathered at City Hall.
"I'm not going to make your sales for you, and I'm not going to give you leads," Lee said. "But I am going to tell you: You will make good money if you come to North Las Vegas."
Shortly after the mayor's remarks Thursday, about half the group boarded a pair of buses for stops at four residential neighborhoods under construction at the northern end of town.
During the four-hour tour, the real estate agents learned about ongoing plans to redevelop a grungy 160-acre area of downtown North Las Vegas into a pedestrian-friendly urban core dotted with a collection of new houses, shops and restaurants known as Lake Mead Village West.
Not everyone was sold.
"I wouldn't buy a home here," Alan Wetter, a Realtor at Berkshire Hathaway HomeServices, said during a stop at Beazer Homes' Falcon Ridge construction site.
"I like the mayor, but he's not going to get the bad taste out of your mouth if you drive up Las Vegas Boulevard into North Las Vegas and see all the blight and the homeless problem," Wetter said. "Until you get rid of the blight, you're not going to get people moving here."
City officials said they hope that new businesses coming into North Las Vegas will draw workers who will also want to live in the city.
Crews are building a pair of warehouses totaling 800,000 square feet, which will soon house sports merchandise manufacturer Fanatics Inc., along with The Honest Co., a household product distributor co-founded by actress Jessica Alba.
Farther north, Hyperloop and Faraday Future are building their respective plants and testing facilities at the Apex Industrial Park.
"People want to live around where their work is, and a lot of new businesses are moving into North Las Vegas." said Brian Kunec, a division president for KB Home, one of the developers for the Villages at Tule Springs master-planned community.
"We're going to have higher-paying jobs in North Las Vegas," Kunec said. "That's good, because it means people can afford to buy new homes."
The tour was also aimed at changing negative perceptions of North Las Vegas, a blue-collar city that has struggled to regain its financial footing after the recession.
Once on the brink of bankruptcy, the city this year finally erased a long-term deficit that had mushroomed to $152 million. After several years of slashing services and roughly 1,000 employees, the city is on pace to hire 57 full-time employees over the next year.
"It's opening my eye up to the amenities and new communities in North Las Vegas," Patti Domingo, a Las Vegas real estate investor, said during a stop at the new Beazer Homes Dorado Skies housing development.
"When you think of North Las Vegas, you think of not such a nice community," Domingo said. "But now, after taking this tour, you're seeing everything that the mayor has spoken about."
Contact Art Marroquin at amarroquin@reviewjournal.com or 702-383-0336. Follow @AMarroquin_LV on Twitter.