North Las Vegas OKs plan to build Apex water pipeline by 2020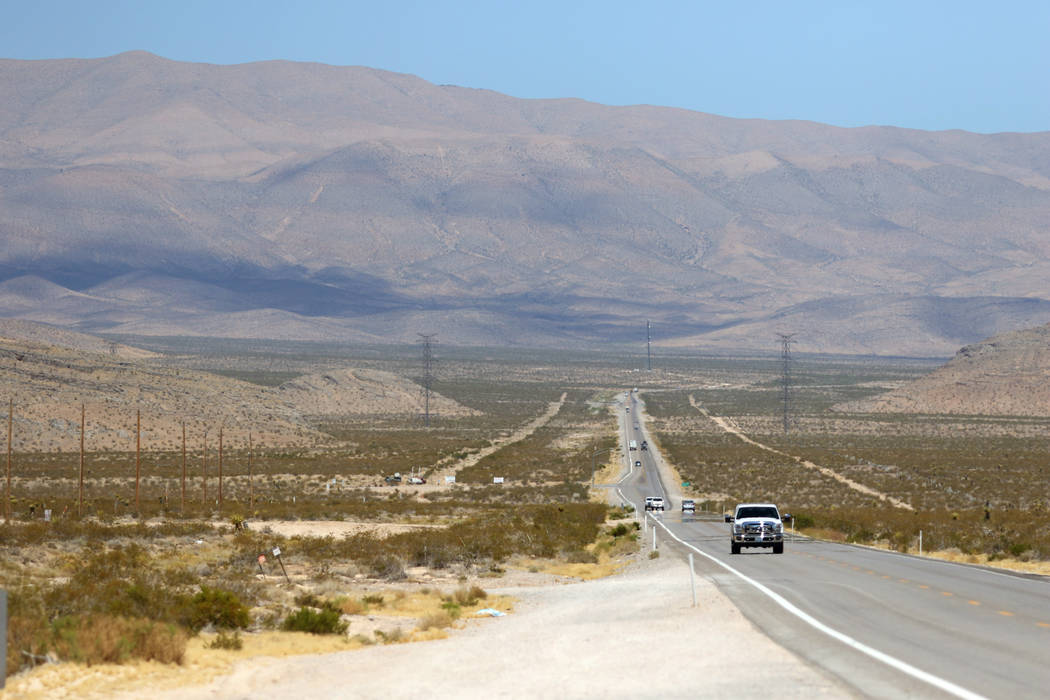 Water may finally flow through part of Apex Industrial Park by late 2020, perhaps bringing along development on this sprawling chunk of vacant land in North Las Vegas.
The $54 million deal approved Wednesday by the City Council calls for the construction of a 12-mile pipeline from North Hollywood Boulevard near Interstate 15 to the southern section of Apex, capable of delivering water to more than 3,000 acres of land.
"Without water, literally, development is dead in the water up there," North Las Vegas Utilities Director Randall DeVaul said.
City officials have spent roughly 20 years figuring out how to run water out to Apex, a longtime symbol of economic development and job diversification that has eluded North Las Vegas.
A preliminary plan was scrapped when Faraday Future walked away from a promise last year to build a $1 billion manufacturing plant for electric vehicles at Apex.
"We were in a position at that point where we knew we could not turn back," DeVaul said. "We had to fund a way to get water."
More recently, city officials learned that a pair of Apex landowners known as Solo Investments and MMesa319 were planning to build an 8-inch diameter water pipe solely to serve their properties.
That's when city officials approached the developers about a plan to install a mix of 24-inch and 36-inch pipes to deliver water to a larger swath of Apex.
Design and construction is expected to start by June, with the first phase expected be completed by the end of 2020.
The developers will pay $6.5 million toward the first phase of the project. The North Las Vegas Utilities Enterprise Fund will cover another $27.6 million and subsequent electrical costs.
Those funds are expected to be reimbursed through water connection fees that will be charged to developers who may someday build warehouses and industrial businesses at Apex, city spokeswoman Delen Goldberg said.
Separately, the city is installing a 150-foot-tall water storage tank near U.S. Highway 93 with a water line that links to an existing well to serve the northern end of Apex. The $4 million project is funded by the city's capital budget.
The water plan was approved as two undisclosed "major companies" negotiate deals to build projects spanning more than 3 million square feet, city officials said.
"When you bring utilities to an underserved area, it converts this land into valuable real estate to spur economic development," North Las Vegas City Manager Ryann Juden said. "This is one of the more significant items for the future of North Las Vegas."
Contact Art Marroquin at amarroquin@reviewjournal.com or 702-383-0336. Follow @AMarroquin_LV on Twitter.
Jobs potential
Apex Industrial Park could create 20,000 direct jobs and 56,000 indirect jobs for Southern Nevada, according to a 2016 report by the Urban Land Institute.
Related
North Las Vegas to spend $560M for capital improvement projects
North Las Vegas OKs water, sewer projects for industrial sites
Work underway to deliver water to Apex in North Las Vegas