North Las Vegas police plan ways to combat gun violence
Updated December 3, 2018 - 12:00 am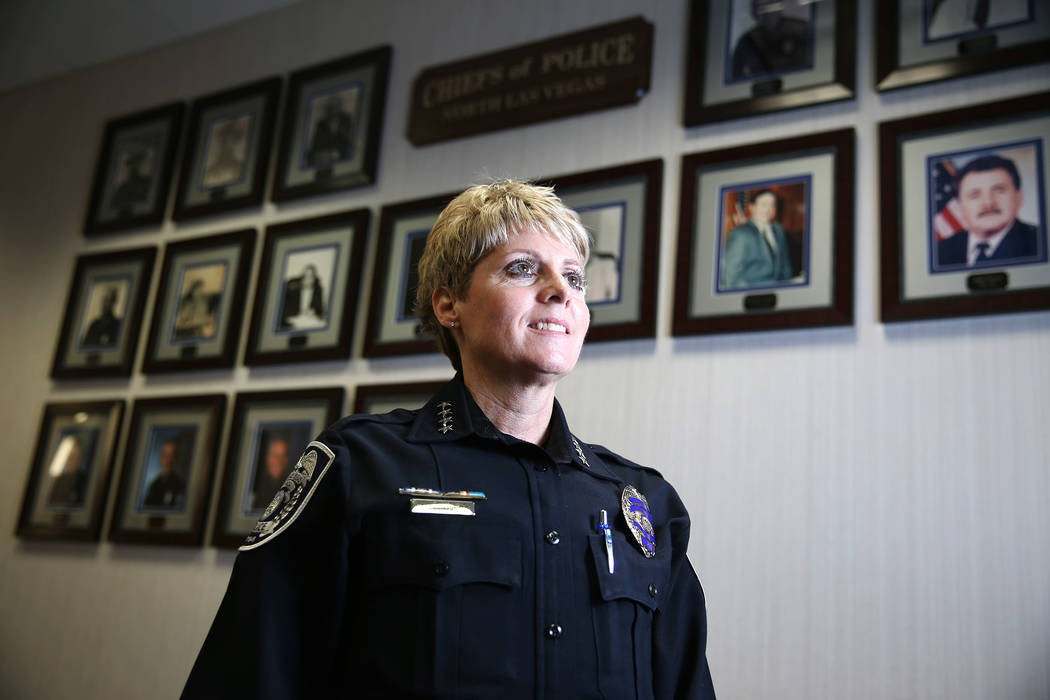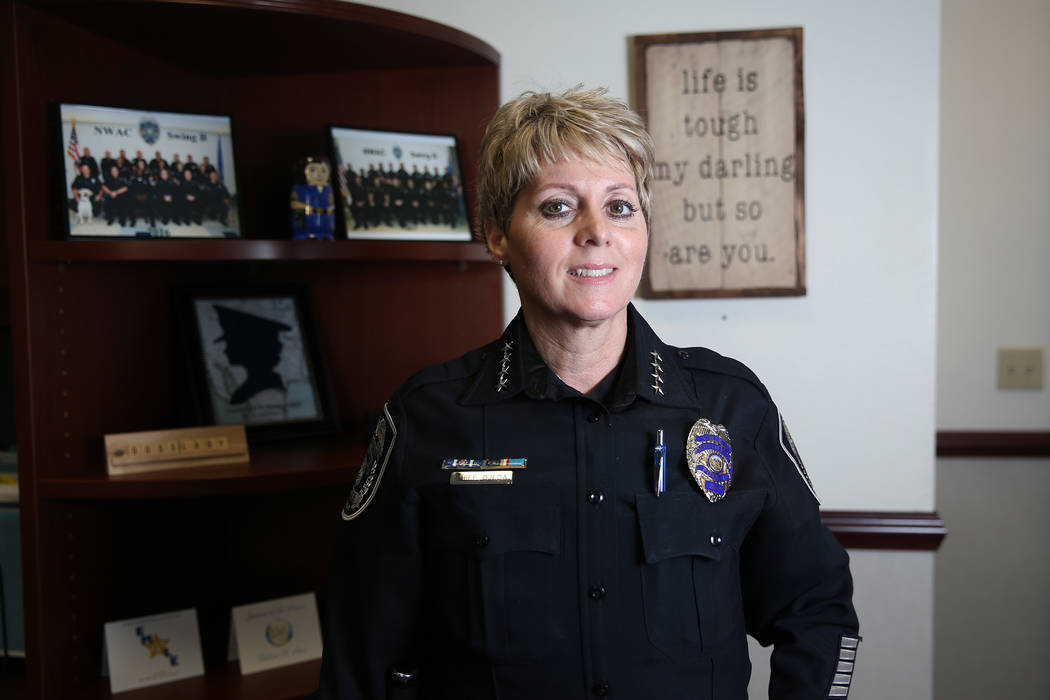 New North Las Vegas Police Chief Pamela Ojeda said her department is going to combat a spate of gun violence in the city with community outreach and increased resources on the ground.
Ojeda insists the string of shootings is not a North Las Vegas problem. It's a valleywide issue, she said last week in her first sit-down interview with the Las Vegas Review-Journal.
"It's been hectic, but I've been in the field long enough to know that you'll have your ups and downs in this," she said. "And unfortunately, right now, this past couple weeks has not been looking good on us, but we're working on that."
Since Oct. 30, six shootings left five people dead and three others injured. The victims ranged from 3 to 19 years old.
North Las Vegas residents on Wednesday descended on a community meeting intended for discussing traffic accidents and road problems to voice concerns about the shootings.
One shooting was gang-related, another domestic-related, and another accidental. Three more appeared to be targeted attacks, according to police. Capt. Clint Ryan stressed to residents that none of the shootings are related.
"A lot of these incidents are happening too close to home," 57-year-old Erik Huey said at the meeting. "If it's a gang issue, then the city needs to be proactive."
Huey said 11-year-old Angelina Erives was killed less than a mile from his own home in what investigators believe was a gang-related shooting targeting the wrong home.
Ojeda said the department refocused its problem-solving unit — a squad separate from routine patrol that targets areas with an influx of crime — to patrol the area of Centennial Parkway and Palmer Street, not far from where Angelina was killed. The units will be visible in full uniform and marked patrol cars.
North Las Vegas police have also maintained a longstanding partnership with the Metropolitan Police Department's gang unit, Ojeda said. Police have said Angelina's death was the only one in the string of shootings that was the result of gang violence.
Ojeda said the department is focusing efforts on community outreach, including an emphasis on faith-based groups and the national program Rebuilding Every Community Around Peace.
North Las Vegas police are planning a campaign with gun safety kits and locks to prevent children from getting access to firearms, Ojeda said. On Nov. 10, a 3-year-old boy was injured after finding a firearm that was not properly locked up, according to police.
Leaders are considering fighting crime using techniques already utilized by Metro, such as the ShotSpotter, which automatically reports the sound of gunfire.
Ojeda said she wants North Las Vegas residents to feel safe in their homes and walking down the street.
"(The community's) concerns are our concerns, and we are going to be transparent and we're addressing them as fast as we can," she said.
Ojeda, a 23-year veteran of the department, was appointed this month. She previously served as assistant police chief. Ojeda has worked in dispatch, patrol, crime scene investigation, the narcotics division, the detective bureau and the K-9 unit, according to the city.
Contact Blake Apgar at bapgar@reviewjournal.com or 702-387-5298. Follow @blakeapgar on Twitter.