North Las Vegas Reading Rainbow event sets turnout record
October 17, 2017 - 12:52 pm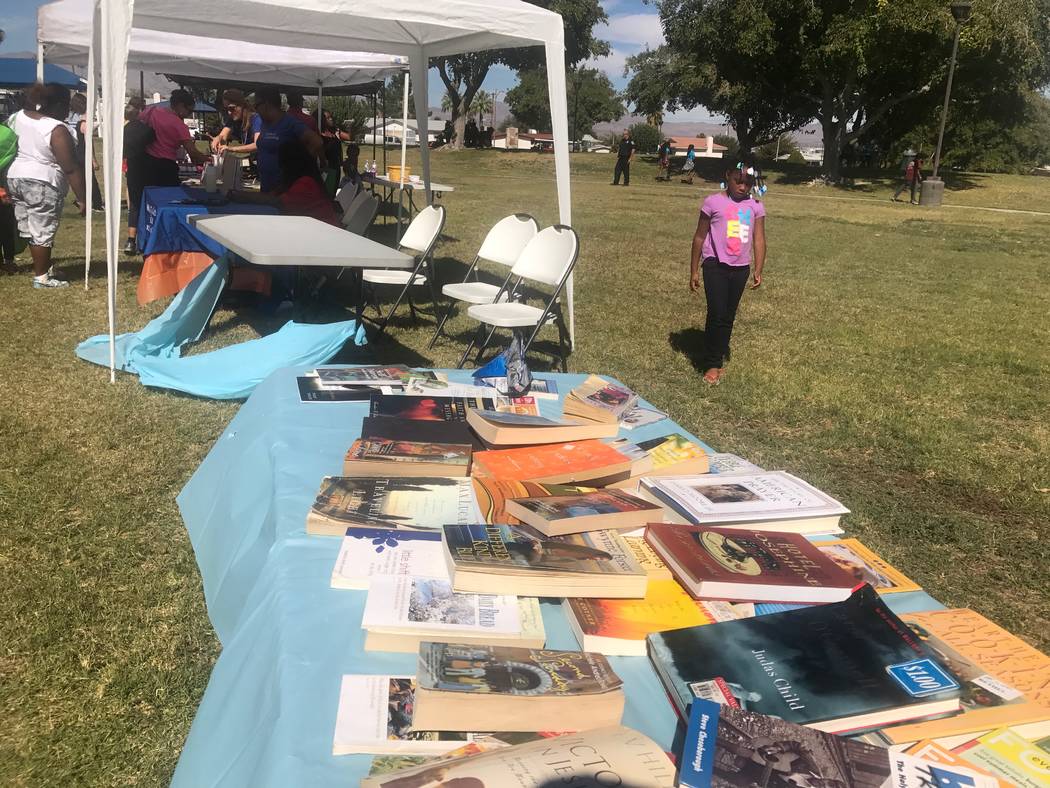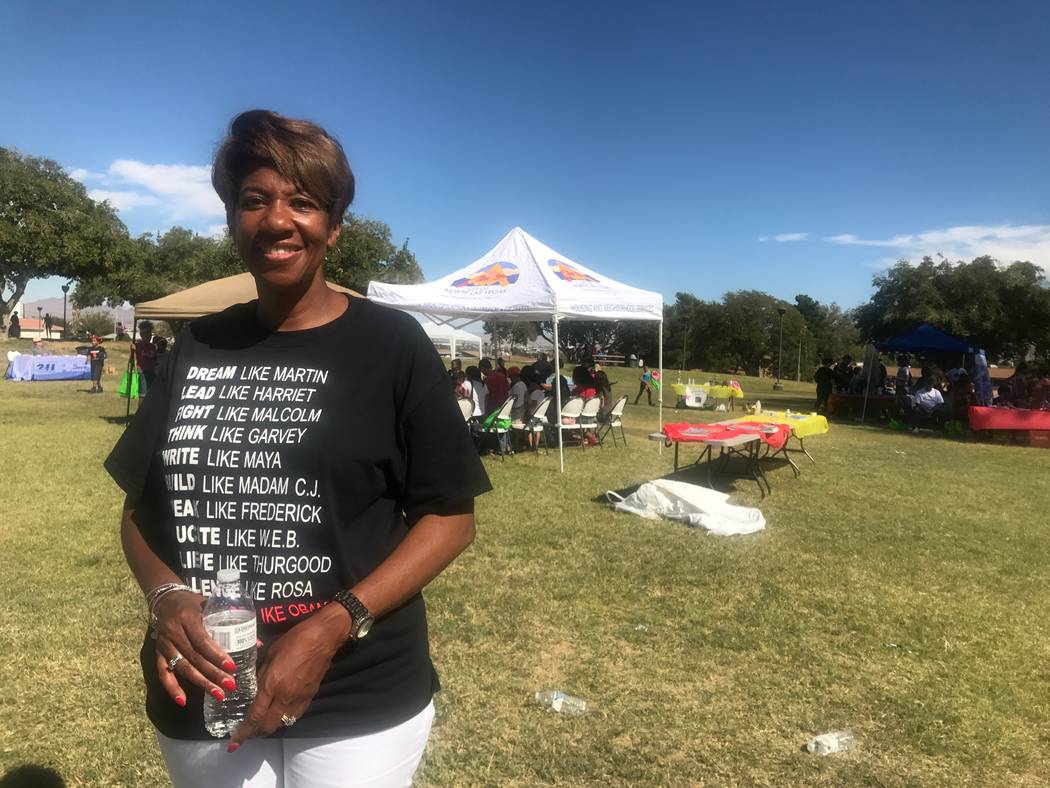 More than 400 children left a North Las Vegas park with arms full of books after the sixth annual Reading Rainbow event hosted by North Las Vegas City Councilwoman Pamela Goynes-Brown.
The Oct. 7 event at Valley View Park included several vendors, craft-making activities, music, food, entertainment from clowns and dancers and, of course, loads of books. Goynes-Brown said this year's turnout was the largest in the event's history.
The event is held in a low-income area that doesn't have the same resources for literature as other areas, co-organizer Lorenzo Reed said.
"It's so important that our kids are able to leave our schools knowing how to read," said Goynes-Brown, an assistant principal at Richard H. Bryan Elementary and an educator for 34 years. "A lot of kids who may be in lower socioeconomic or diverse populations don't have access to literature, so the hope is that they leave with a book."
Reed, the president and founder of Rosie's Wish, said a woman who had been hosting the event in San Jose, California, for several years proposed bringing it to North Las Vegas. Reed got Goynes-Brown involved, and they teamed with sponsors, including Republic Service, NV Energy and The Public Education Foundation. That allowed them to provide gifts such as Kindles, tablets and LeapFrog and LeapPad products, as well as books.
"I believe that no one can take your education away from you," Reed said. "If you can read and learn, you can be a productive citizen and we can have a better community."
Tammie Smith of North Las Vegas said she and her 4-year-old son got about 20 books. She said that her son loves reading, and she reads to him every night.
"I know it helps his development, for him to learn words and to use his imagination," she said.
Raechelle Collins said it was worth the drive from the southwest valley to get books for her twin sons Matthew and Michael Daye.
"Reading is very important for them to get far in life," she said. "They need to know how to read, speak and write. They go to the library often. They love it."
Contact Kailyn Brown at kbrown@viewnews.com or 702-387-5233. Follow @kailynhype on Twitter.