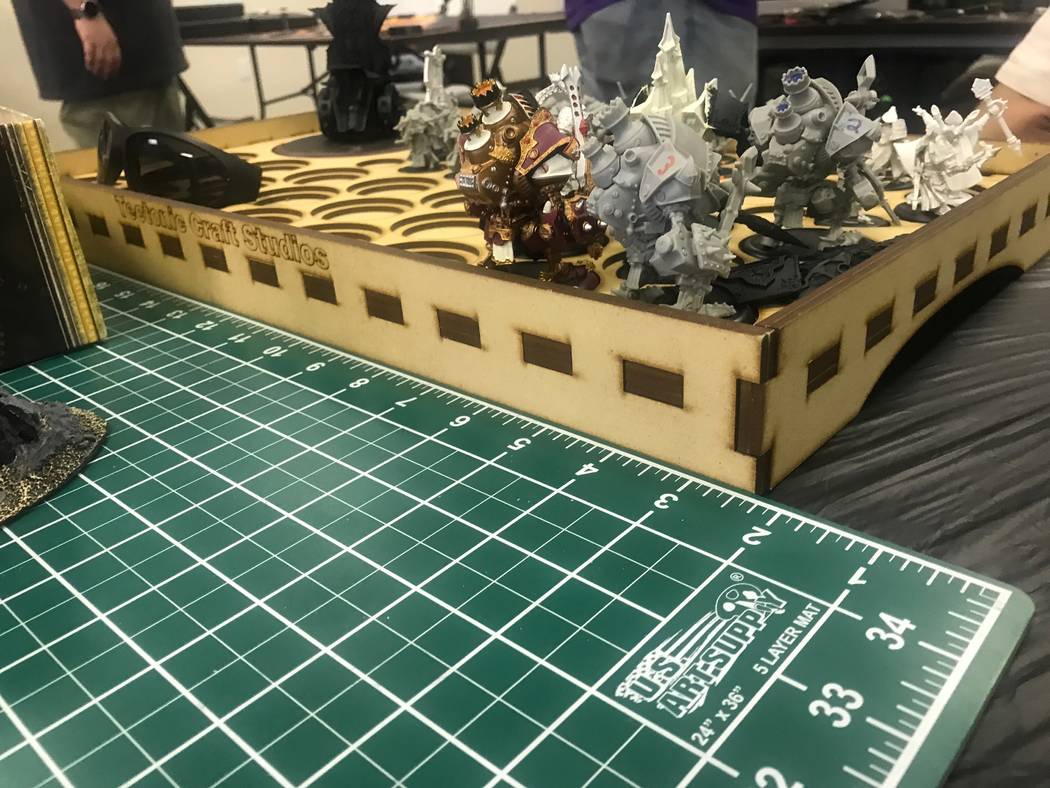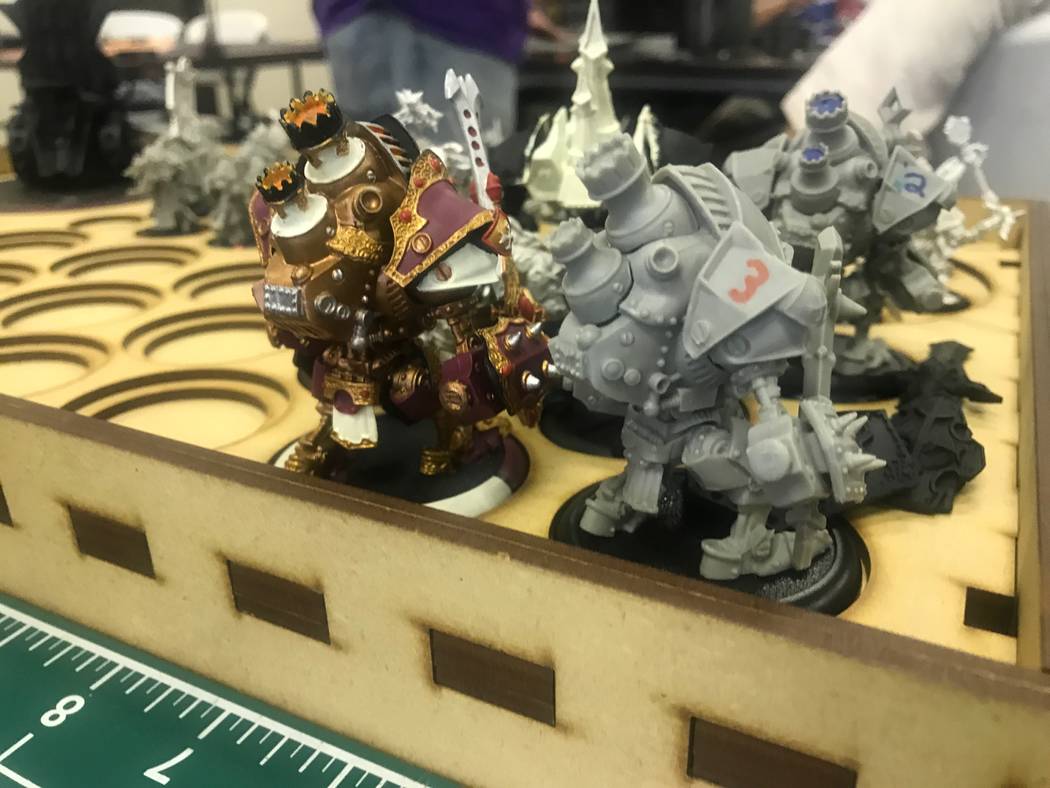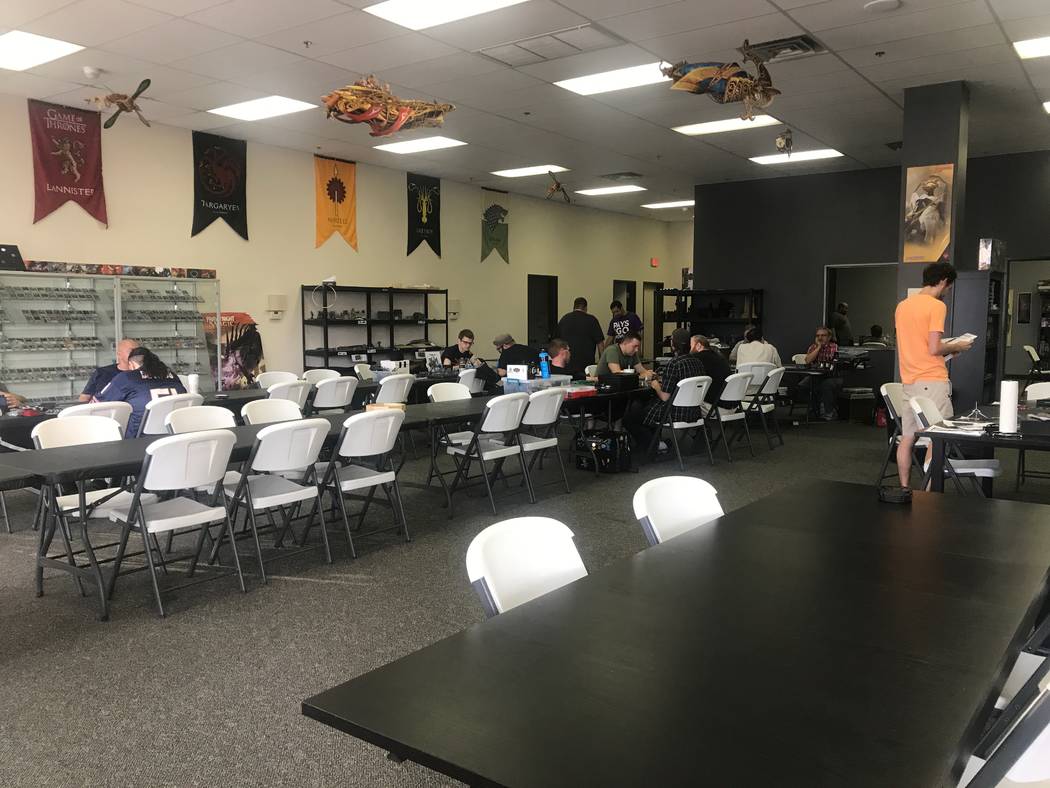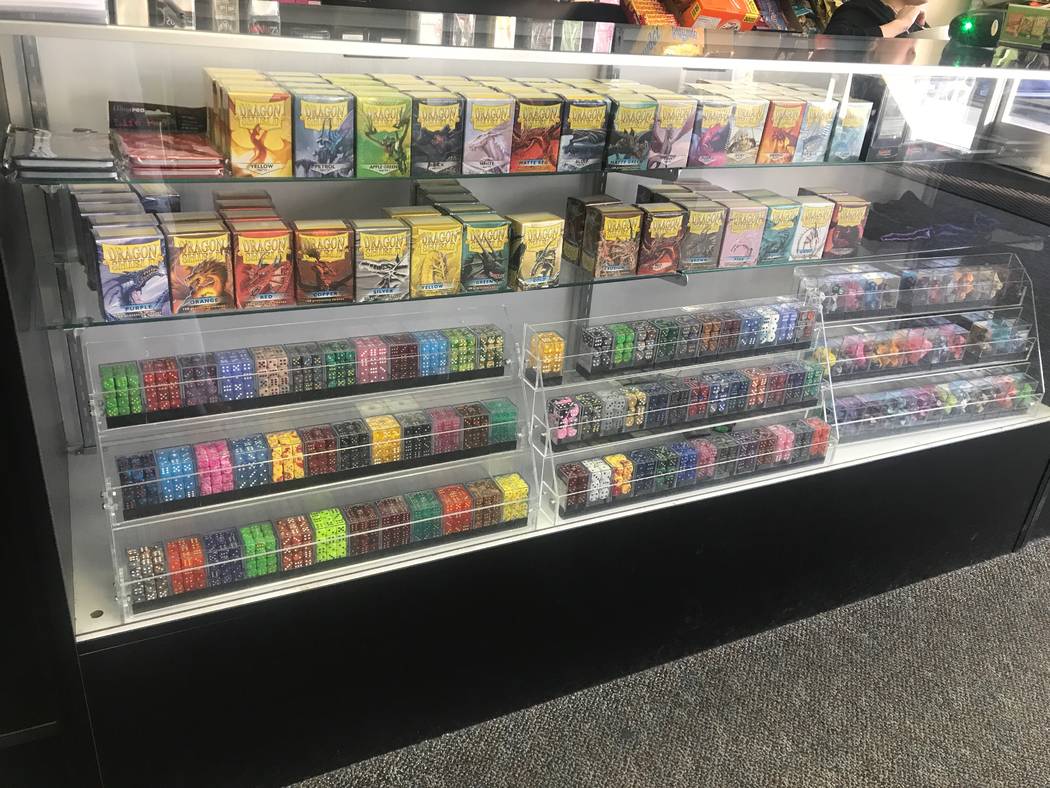 After separating from the Air Force reserve a few years ago when his wife received orders to go to England, Matthew Turner was eager to start a business venture he and a friend had been envisioning for years: an analog game store.
The North Las Vegas resident was involved in gaming clubs while in the service and had played non-video games such as Magic: The Gathering and Dungeons & Dragons in high school. Business partner and friend Joshua Galloway, whom he credits with the idea of opening the game store, had worked at his parents' comic book store when he was younger, Turner said. Both are from California.
Turner had been living in London with his wife, who retired from the Air Force. He moved back to Las Vegas in July 2014 to open Power 9 Games with Galloway. Within a month, the duo had opened the North Las Vegas store near Craig Road and Lamb Boulevard, Turner said.
Galloway, who had been living in Las Vegas longer than Turner, had developed a relationship with gamers via events he had organized. After the duo outgrew their first location, they moved in September to a spot near Craig and Losee roads, near the Cannery casino.
Power 9 Games offers non-digital games including traditional and European style board and collectible card games, such as Magic: The Gathering and Star Wars Destiny games, Turner said.
He said the duo wanted to open their store in North Las Vegas because it was less than 4 miles to Nellis Air Force Base. Gamers in the Air Force often participate in gaming clubs on the base, visit game stores or play in a friend's garage, Turner said.
"I knew there was a community of Air Force gamers like myself in the area," he said. "Also because it is an underserved area. On the south side of town, game stores can be just a couple of miles from each other, whereas here, there isn't quite as much."
Other game stores in the north valley include Grand Line Games, 3281 N. Decatur Blvd., No. 240, which hosts Magic: The Gathering tournaments, and BattleZone Comics at 4444 W. Craig Road, No. 116, which offers miniature and tabletop board games.
Power 9 Games offers tournaments with Magic: The Gathering, Turner said. Events attract about 50 people, depending on the game, he said. Events featuring traditional board games such as Monopoly and Jenga are held on Thursdays — when people are encouraged to bring their own board games to play — and there's an X-Wing event on Tuesdays, Turner said. Manager Jaerrett Gaaei said people are welcolme to organize events and club gatherings at the store, with approval.
There is no fee to play games at the store.
Kirk Huber of Henderson said he has been visiting the store for about a month.
"There are not really stores like this in Henderson," he said. "There's smaller comic book stores, but not a gaming store."
Henry Eichorn of North Las Vegas said he has been visiting the store since it opened and goes a few times a week.
"I have definitely made a lot of new friends here," he said. "I've also brought some friends from work here."
Turner said his vision is for the store to continue growing and to create an online presence through YouTube videos, as well as a streaming booth that the duo recently built for video content and commentary during tournaments.
Contact Kailyn Brown at kbrown@viewnews.com or 702-387-5233. Follow @kailynhype on Twitter.
Power 9 Games
Where: 2575 E. Craig Road, Suite C
Information: 702-643-8889 or power9games.com
Social media: Facebook or Twitter
2575 E. Craig Road, Suite C