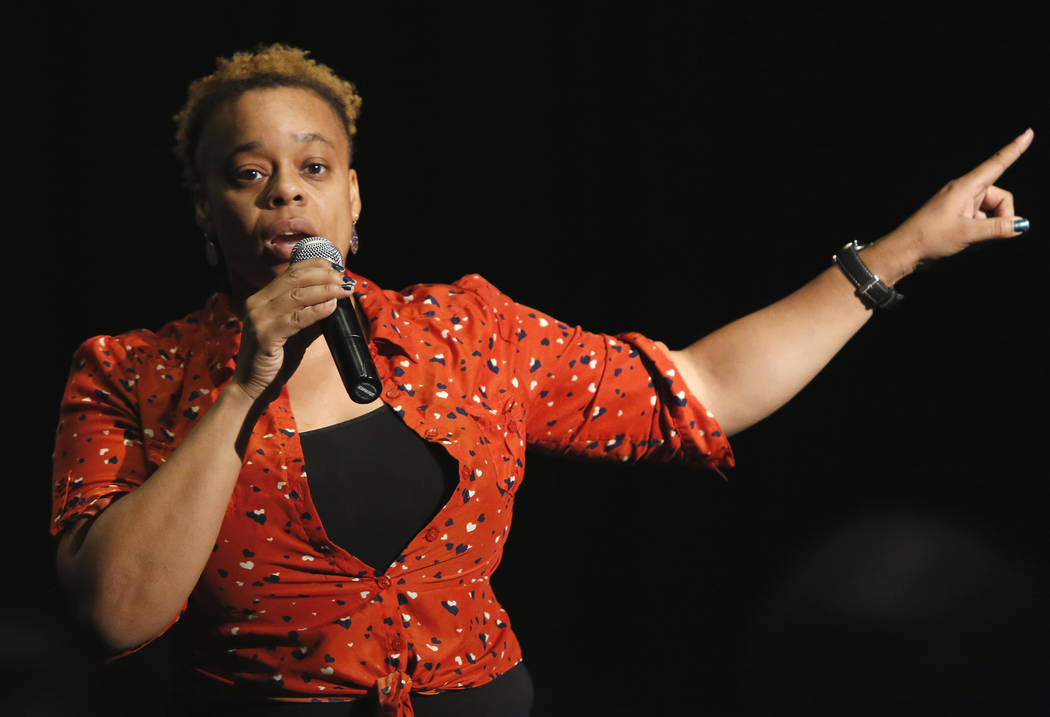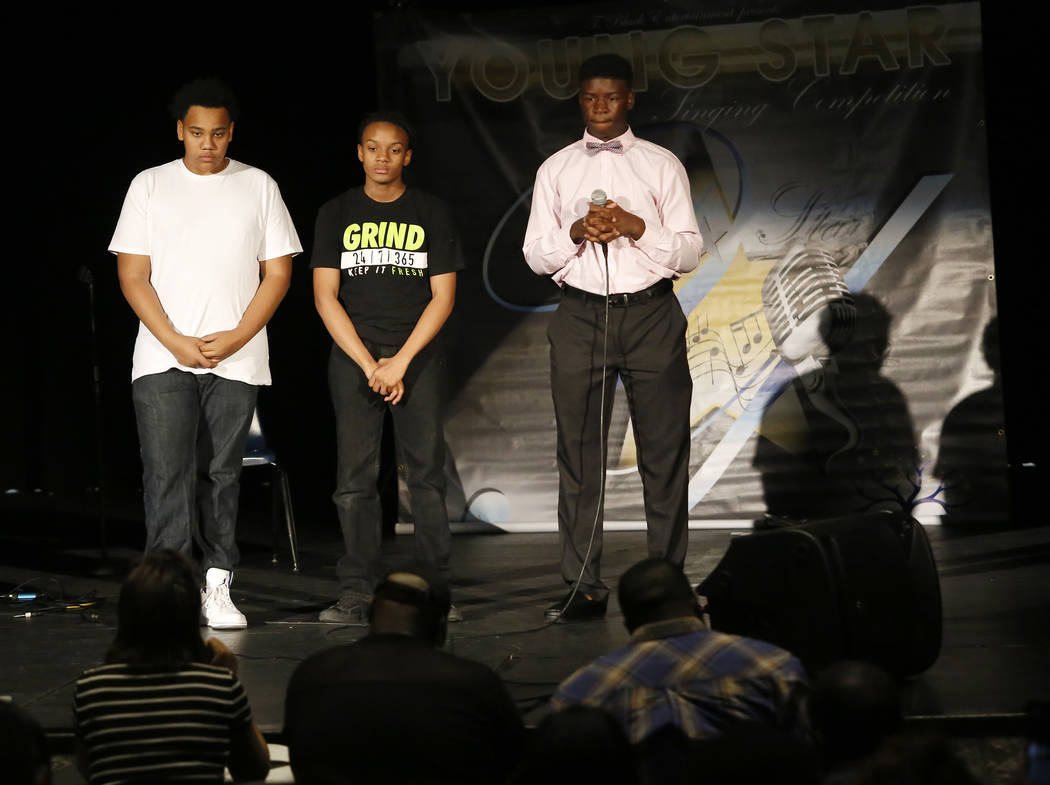 Koreke Levi, 17, had a simple strategy to win last year's Young Star singing competition: He listened.
The contest invites students 10 to 18 to sing in a series of rounds in front of judges and compete for the choice of one prize: $200 or two hours of studio time.
He learned about the contest from a friend and, after being introduced to the founder of the event, he decided to perform. It was his first time performing solo instead of with his brothers.
"I was surprised I won," Levi said. "I thought she (runner-up) was way better than me. I did it though."
He opted for the cash prize.
The fourth season of Young Star started March 18. The event has three rounds and will continue April 8 and May 13 at Cheyenne High School.
The founder, Tish Black, comes from a family of singers and has been singing in her church's choir for years. She also sings in a choir called Friends of Gospel. She created the competition in 2013.
Black, a single mother of four — with two biological children and two adopted — also teaches a behavioral class at Legacy High School.
"My motto is enriching the lives of our youth," she said. "The competition provides them with an opportunity to show their feelings through their talent. Kids are able to express themselves in competition through song.
"I believe when you keep a child busy, you keep them out of trouble."
Children from across the valley are eligible to participate. Contestants audition for the competition through the organization's website, where they can upload a singing video.
It's free to participate, but students are required to sell tickets for the event and to attend two rehearsals and an informational meeting for parents.
Contestants select the first song that they sing during the first round of the competition, but Black chooses the second track that she thinks will suit a student's voice best. By the third round, three to five students remain to sing another song of their choice. The top two — who are selected by judges — will perform a fourth song selected by Black before a winner is selected.
Last year's runner-up, Nia Daniels, was surprised to make it as far as she did. The 17-year-old Cimarron-Memorial High School senior grew up singing in church.
"It's a great opportunity to build your talent, and if you don't win it's just something that you can remember," she said. "It's fun to be around people who are just like you, and the vibe is really nice."
Black's 15-year-old son, Dez Burgers, hosts the event. Judges include Amanda Brooks, Adrain Reed, Christopher L. Ervin (also guest vocal coach) and Ken Young.
Young , a Clark County School Police Department spokesman, has been singing since he was a teenager and has performed throughout the Las Vegas Valley, including at the Aliante. He has been a backup singer for Gladys Knight and judged Young Star for three years.
"I've been coaching and mentoring young people in the music industry for quite a while, so this is a natural fit for me," Young said. "The biggest thing I try to instill in them is balance. Not just the ability to sing, but also your ability to perform and capture the audience."
Young said he would have enjoyed a competition like this when he was starting out.
"Things like this open them up to people who have the experience and can help guide them. You never know who's in the audience or who's at the judging table that may be able to help you in your career."
Black also leads a youth choir group that performs throughout the valley under her organization, T. Black Entertainment. For her work in the community, Black was given a community youth leadership award by North Las Vegas' Parks and Recreation department, she said.
Black funds the event, and she accepts donations. She also provides transportation for some of the children and feeds them during rehearsals. Her hope is to take the competition to television.
"I work really hard to make this event as nice as possible," she said. "A lot of times when I'm ready to throw in the towel I'll get a phone call or text, or they (students) will walk through the door and say, 'When's rehearsal?' or 'I'm having so much fun.' That tells me it's not time to give up."
To reach North View reporter Kailyn Brown, call 702-387-5233 or email kbrown@viewnews.com. Follow her on Twitter: @KailynHype.
YOUNG STAR SINGING COMPETITION
When: April 8 and May 13; doors open at 3:30 p.m.; show starts at 4
Where: Cheyenne High School, 3200 W. Alexander Road, North Las Vegas
Information: youngstarlv.com