North Las Vegas theater project 'catalyst' for downtown revival
Updated May 31, 2018 - 11:53 pm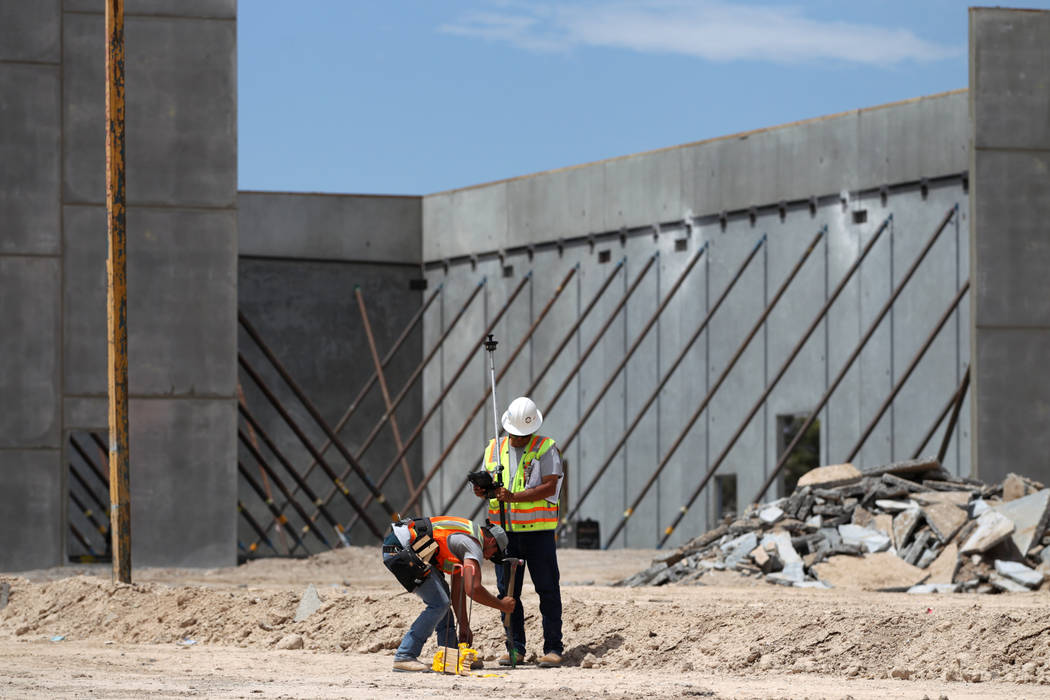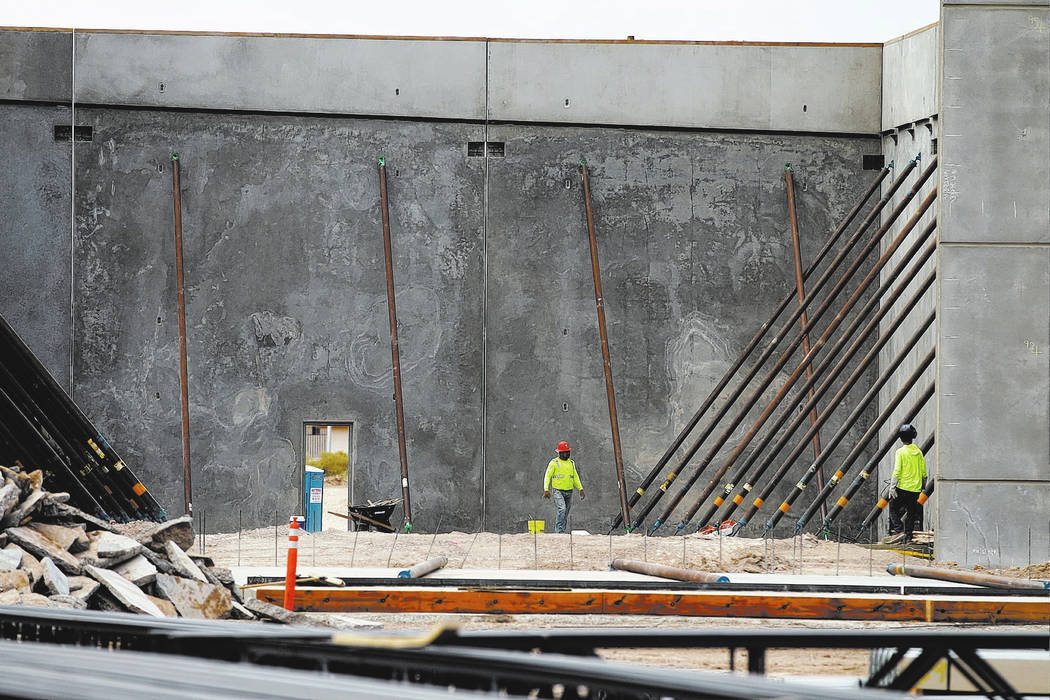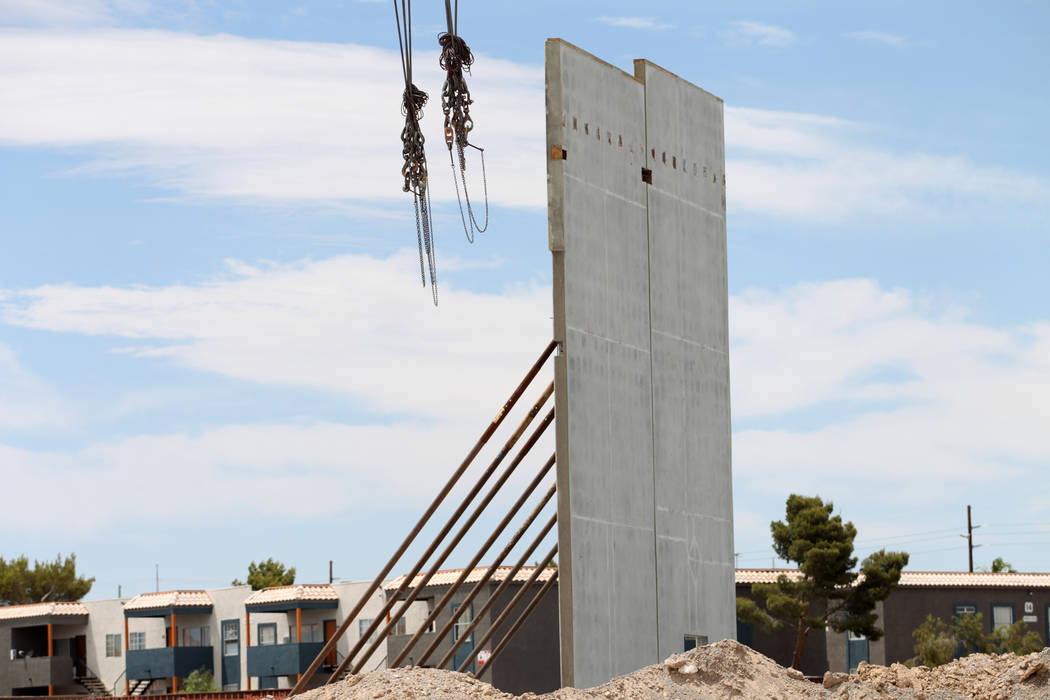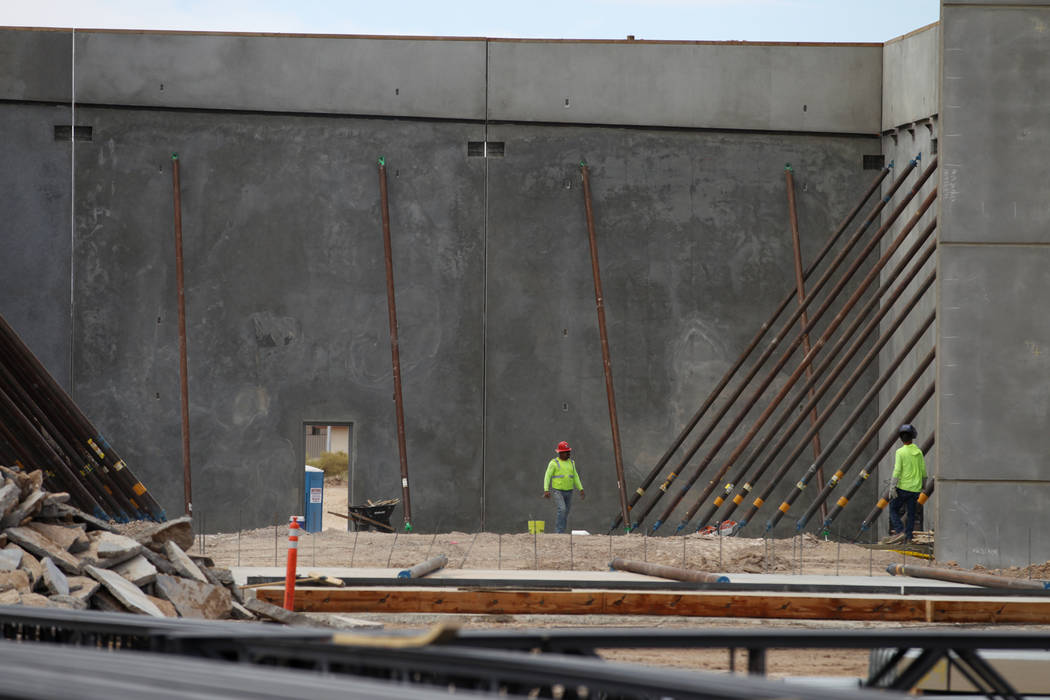 A construction crane Thursday lifted the first set of walls for a new 14-screen movie theater in North Las Vegas, providing concrete evidence of redevelopment in the city's blighted downtown area.
The $75 million Maya Entertainment Center being built across the street from North Las Vegas City Hall will span more than 67,000 square feet when it opens by Christmas.
"The walls going up make it tangible, and it gives some soul to what we're really trying to accomplish here," said Gina Gavan, the city's economic and business development director. "This project is a great catalyst in helping to redefine the vision of downtown. It gives us a lot of hope and inspiration for what's to come."
Developers last decade attempted to convert the Maya site, at Las Vegas Boulevard North and Hamilton Street, into a 350,000-square-foot retail complex known as Las Flores, but the plan failed. Dallas-based Sarofim Realty Advisors sold the land in February 2016 for $7.1 million to Moctesuma Esparza, a movie producer who operates Maya Cinemas.
"People will finally see the realization of a long-anticipated vision for the construction of a 14-screen, modern, state-of-the-art movie theater," Esparza said in a statement.
Design and financial challenges have delayed construction of some shops and restaurants at the commercial center until early 2019, Maya Cinemas executives said in November.
The arrival of Maya Cinemas could draw businesses and housing to the redeveloped downtown neighborhood tentatively known as Lake Mead Village West, city officials said.
The city is spending $2.4 million in federal community block grants to convert the shuttered Canyon Electric Building at 1936 White St. into a 7,000-square-foot, two-story library. The library is expected to open by October 2019, accompanied by a park spanning six to eight blocks.
Also, talks are underway with a developer to build a 10-acre commercial and medical center near Lake Mead and Las Vegas boulevards. If a deal is reached, then the City Council could consider the plan within a few months, Gavan said.
Contact Art Marroquin at amarroquin@reviewjournal.com or 702-383-0336. Follow @AMarroquin_LV on Twitter.