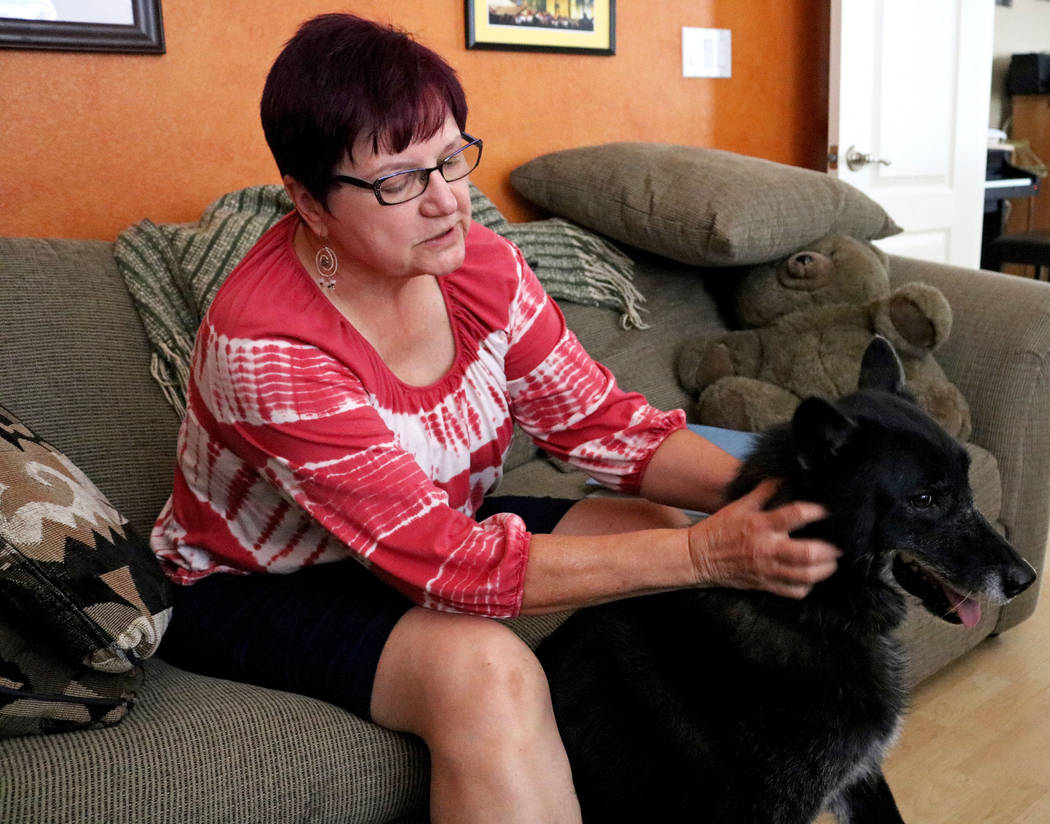 In the past 30 years, Margaret Mooha of North Las Vegas has written screenplays — one of which was a semifinalist in the Austin Film Festival in 2001 — and a Star Trek novel. It wasn't until this summer that she received her first book deal, with Boroughs Publishing Group, for a variation on Jane Austen's "Pride and Prejudice" (1813).
Her novel "Elizabeth in the New World" comes 200 years after Austen's death. The next steps are for the company to review her book and send back editing suggestions.
Mooha, 63, has taught music, English and computer use for 37 years in the United States, the Philippines and Africa. She said she has loved storytelling since she was a child and that she would tell bedtime stories to her younger sister. She got the idea to write "Elizabeth in the New World" about four years ago. It took her four summer vacations to write the book, she said.
She had been a fan of Austen's work for several years and couldn't count the number of times she has read "Pride and Prejudice." Mooha said she wanted to take the story in a different direction by facing the characters with new obstacles dealing with classism, racism and other social issues. Although the period is the same as in the original book, Mooha said, in her version main character Elizabeth Bennet experiences the slave rebellion in Grenada in 1795-96.
As she wrote the novel, she said, she spent several months researching and even traveled to Grenada with her younger sister, Madonna Pence. Mooha hired a guide to take her to the small island country north of Venezuela, and they spent about one week there, she said.
"She wanted to get it right and she wanted to make the storytelling authentic," Pence said.
After completing the book, Mooha asked her sister, a mentor and a couple of her friends who had experience with writing or editing to read and edit the story. After hearing "no" from several publishing companies, she gained interest from two companies this summer. She signed with Boroughs, which sent her a contract first, she said.
Mooha said she's excited for the publishing deal because they don't happen for every aspiring author.
"If you're writing, you just have to be able to take hearing 'no,' because you will hear that more than 'yes,'" she said. "I've been writing since the '90s and this was the first time I'm getting published, so you have to be persistent and be able to take criticism."
Lisa McAlister of Summerlin, a former English teacher, has been going to the same church as Mooha for about six years. She helped Mooha with some of the edits. She said fans of Austen's will appreciate the novel.
"I think that there's a real audience for it because there's been so many different versions and take-offs of 'Pride and Prejudice,'" she said. "There's definitely a hunger for that. I think people will be surprised, because I haven't seen anything like this because it takes it in a different direction."
Mooha said she thinks people will like the book because of its relevance to today's social and political climate.
"It's timely now because of this whole issue of slavery and this issue of white privilege, because the characters start to doubt their place in their little bubble of a universe," she said.
Mooha said she's already planning her next novel.
"I think that if you told me 20 years ago, I think I would've been hopeful (of becoming an author)," she said. "I had a feeling about this book, though, when I was done."
Contact Kailyn Brown at kbrown@viewnews.com or 702-387-5233. Follow @kailynhype on Twitter.