Pedestrian hit by vehicle, killed in North Las Vegas
Updated March 12, 2019 - 4:48 pm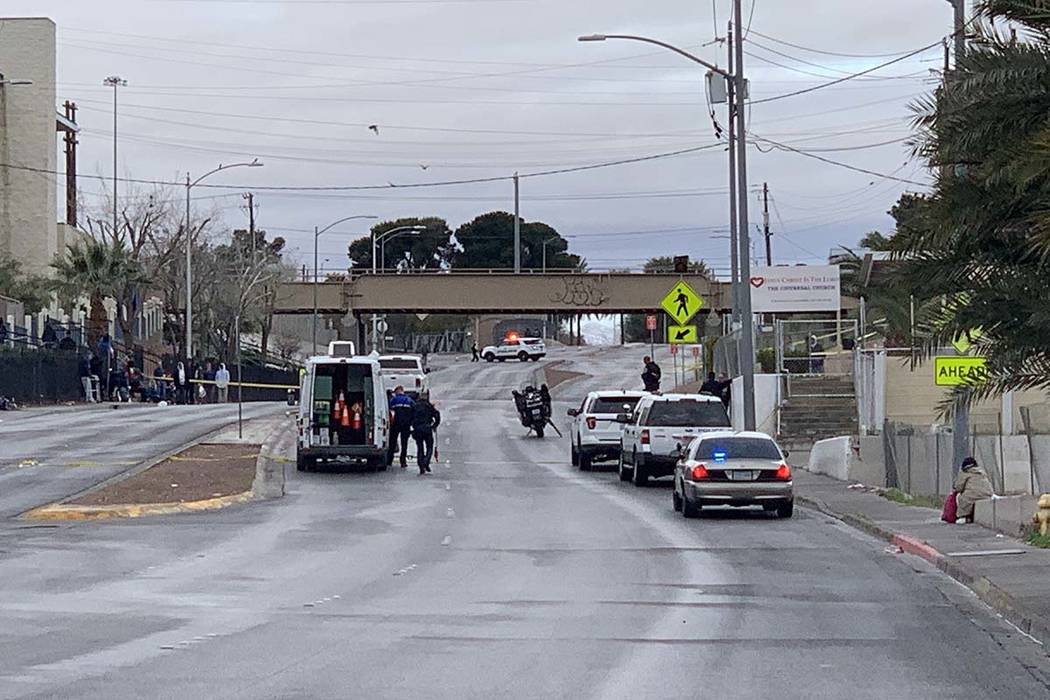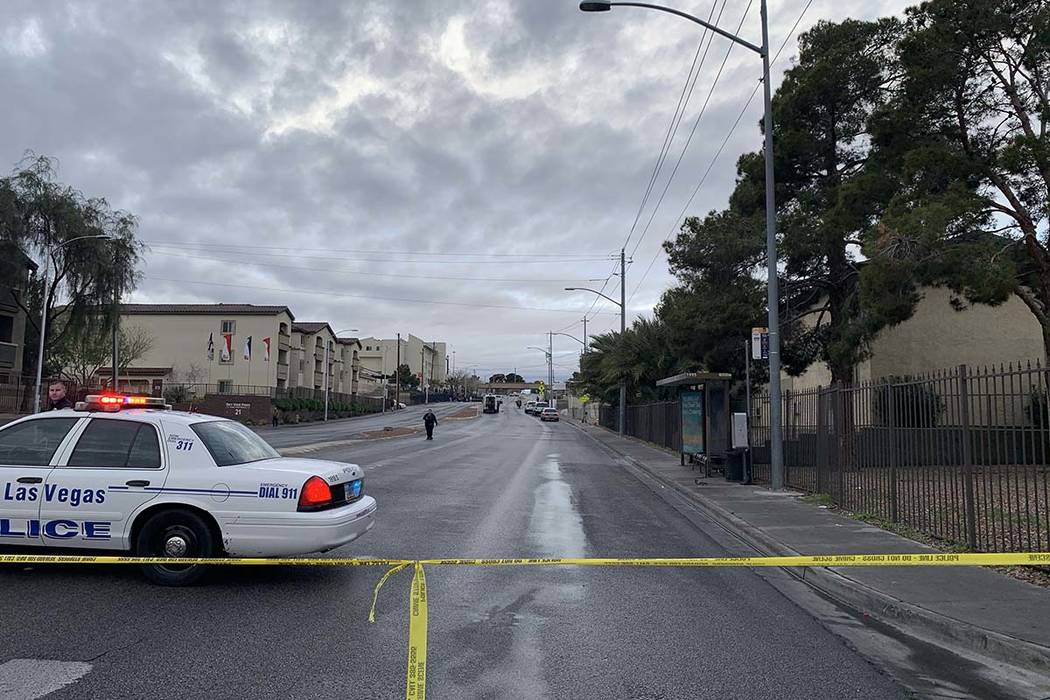 A pedestrian was struck by a vehicle and killed in North Las Vegas Tuesday morning, according to the North Las Vegas Police Department.
Just before 6:30 a.m., police received reports of a man who was struck by a pickup truck in the area of Owens Avenue and Main Street, North Las Vegas police spokesman Eric Leavitt said.
When officers arrived, they found the man suffering from critical injuries. He was later pronounced dead at the scene, Leavitt said.
A white Ford pickup truck was traveling west on Owens Avenue, approaching Stocker Street in front of the Salvation Army when the man entered the street in a marked crosswalk and was struck, Leavitt said.
It's unknown if the crosswalk lights were on. The roads were wet and it was somewhat dark, Leavitt said. The driver was headed to work and police don't believe speed or impairment were factors in the incident, Leavitt said.
Juan Salinas, director of social services for the local Salvation Army, said that the victim was likely homeless and spent the night in the shelter there.
"We believe that he stayed with us, because that's when we let people out of the shelter," he said. "Once we get his name, we'll know for sure."
Gregory Hemminger, sitting on the steps of the Salvation Army later in the morning, said he recognized the man from the shelter but didn't know his name.
He said he saw the man, who had a white beard, walking through the crosswalk cross the median and step into the westbound lanes of Owens.
"That's when he got nailed," Hemminger said. "People do it all the time. This is an area known for homeless, but the general public don't give a s—-."
The driver cooperated with officers and remained on the scene, according to police.
The Clark County coroner will identify the victim.
Contact Jessica Terrones at jerrones@reviewjournal.com or 702-383-0256. Follow @JessATerrones on Twitter.