Pingpong keeps Sun City Aliante seniors active — both physically and socially
August 7, 2017 - 10:58 am
Updated August 7, 2017 - 11:03 am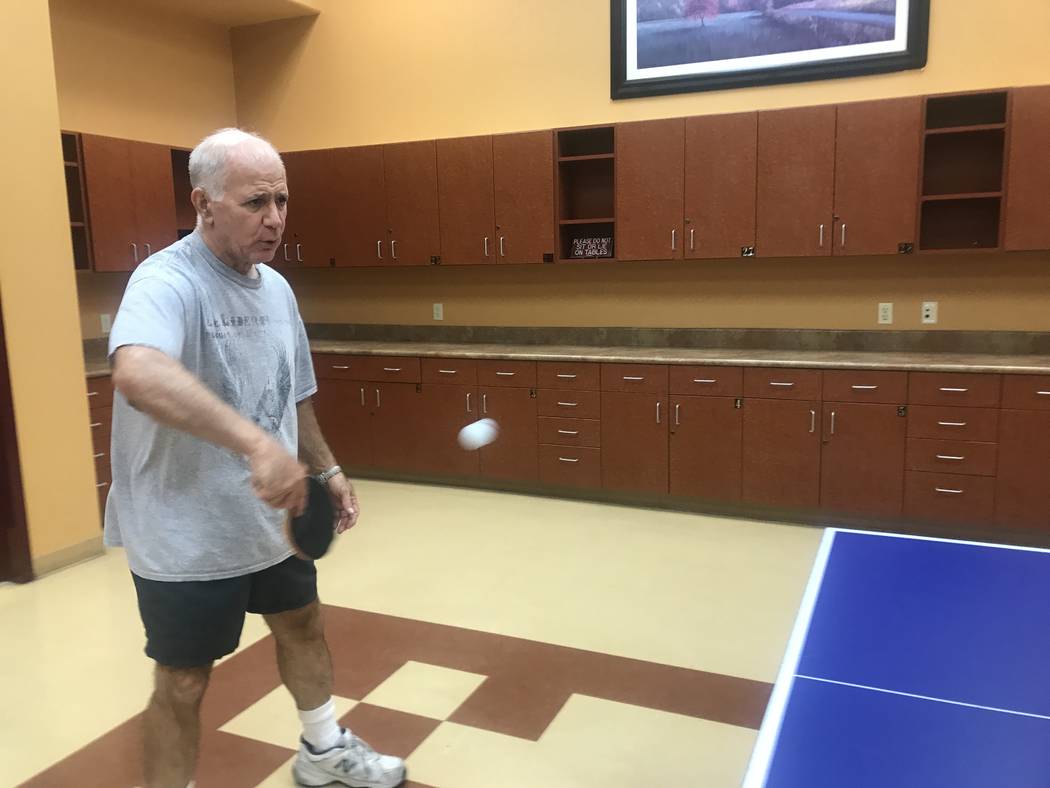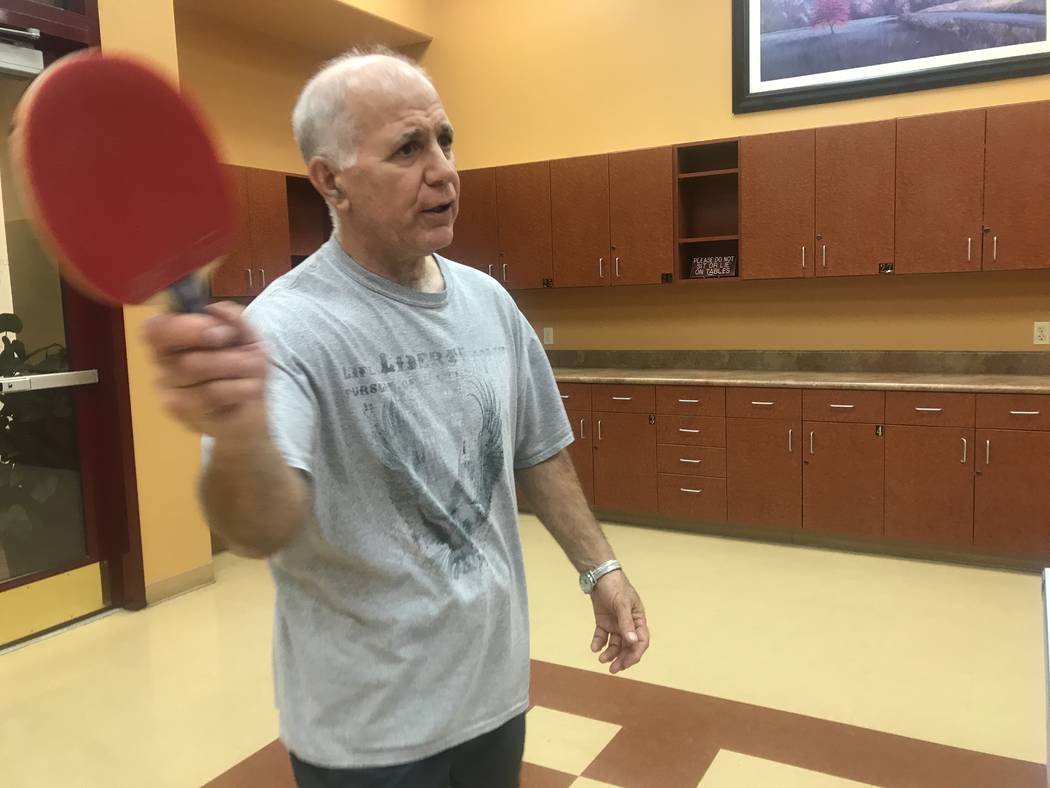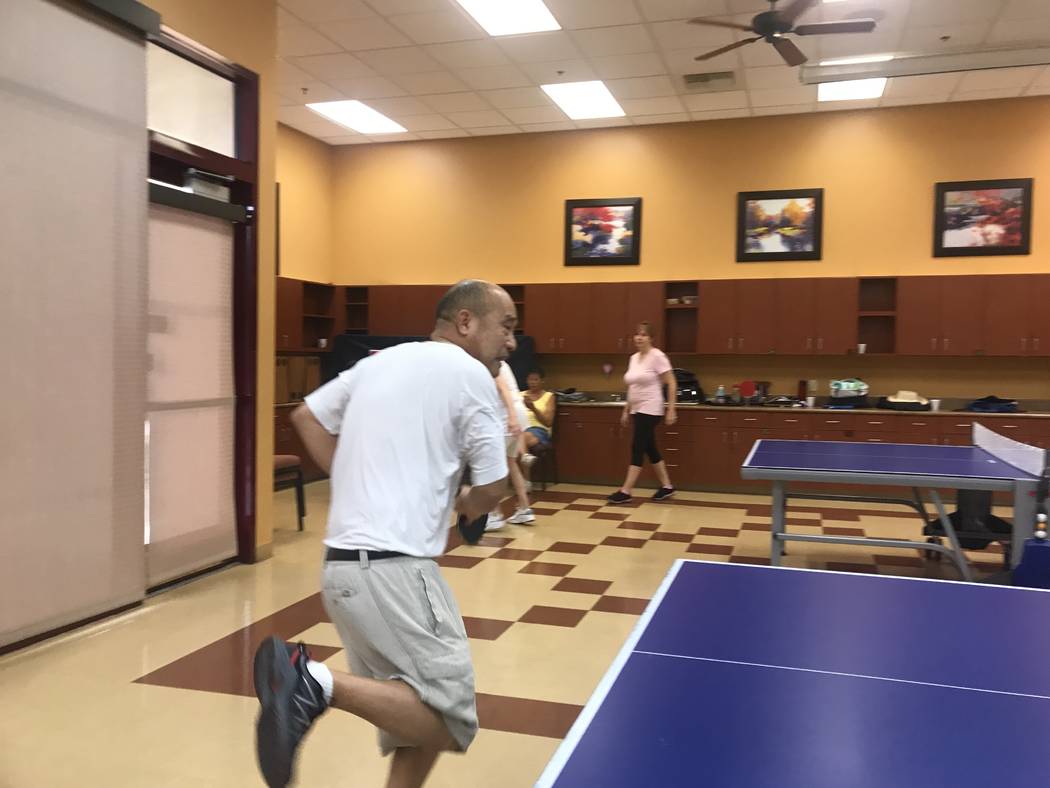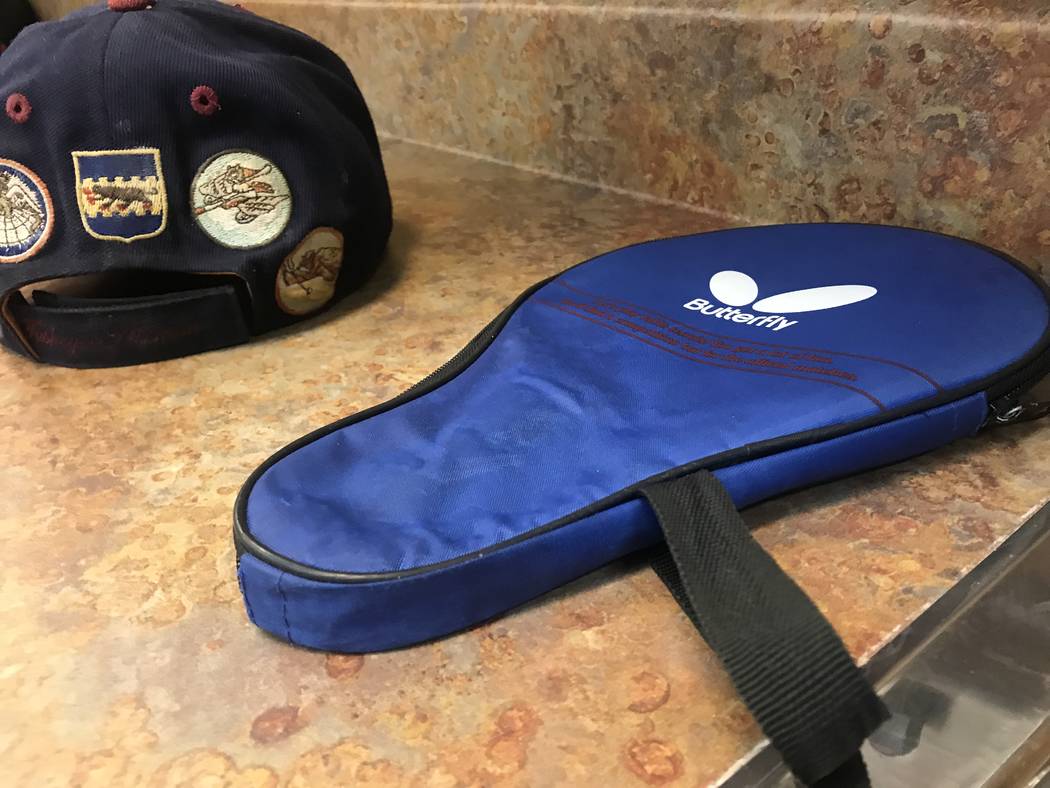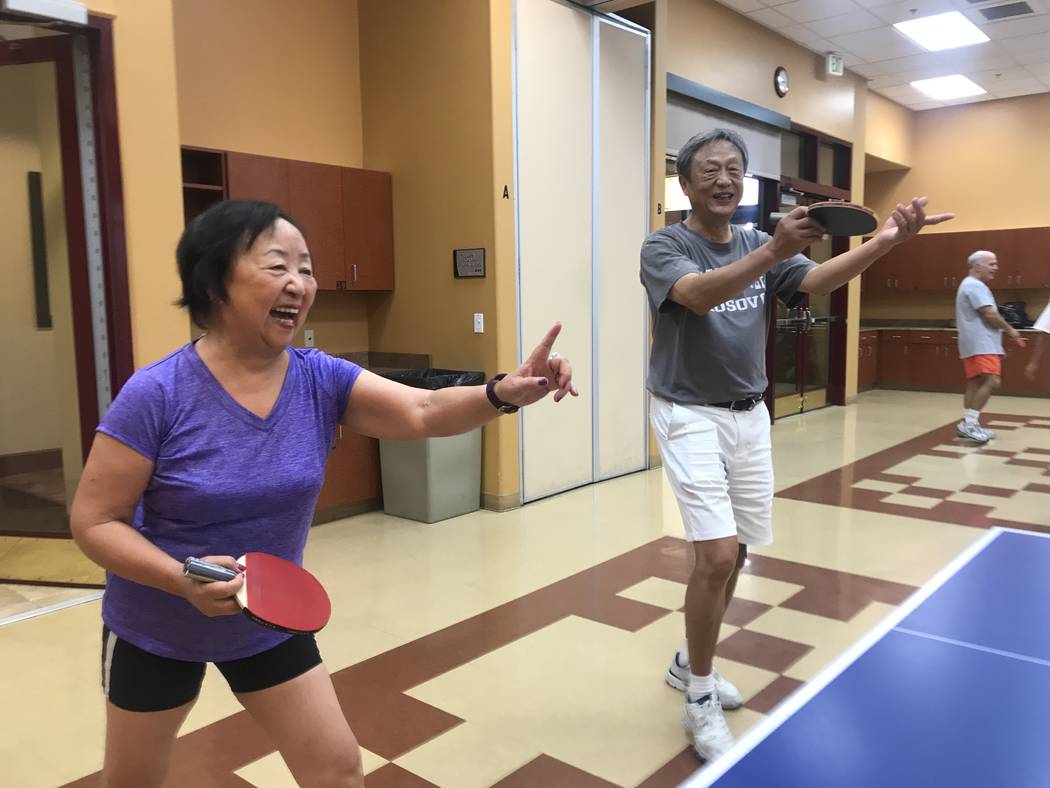 As white balls flew back and forth on a pingpong table at Sun City Aliante, players maneuvered quickly from side to side. Although some players' health might be on the decline, many retain a strong competitive spirit.
"What was that?" one player said after he hit the ball into the net, resulting in a point for the other player.
Sam Chin, who has lived in the community for 12 years, said members often tease one another when they aren't playing well.
"Some people can't take it, so that's when we rub it in," the 78-year-old joked. "They're all my enemies when they're trying to beat me."
Pingpong started as a hobby for Katie Ho and her husband, Richard. But as more people joined them, the couple decided to make it an official club about seven years ago. The group now has 30-50 members and meets at 9 a.m. every day except Sunday, organizer Mike Long said.
Pingpong is one of about 40 activities that the North Las Vegas senior community center offers. Others include bowling, pickleball, line dancing and a veterans club.
Members range from about 60 to 80 years old, and some have health issues. Many said playing keeps them active.
Evelyn Corbitt, 64, who has lived in the community for nearly two years, said she started going to the pingpong club last year.
"I don't play that well, but I wanted to do something for exercise. I consider running after the ball and bending over to pick it up good exercise," she said. "Even though I have bad knees, this is still easy enough that I can do it."
Bill Trigg, the oldest member of the group at 82, said he played pingpong in grade school in his hometown of Los Angeles. He has been a member since the group started. Trigg said he and many other members have made it part of their morning routine.
"It's not a difficult game," he said. "It doesn't take a lot of strength, and you'd be surprised how many people could play who don't."
Wayne Headrick, 72, a 35-year veteran of the Air Force, said there are no levels within the club and as long as someone can move around, he or she can play. He participates six days a week and has been a member since the group started, he said.
"It definitely gets intense," Headrick said. "We're not very good, but we're ambitious. It's more recreational."
He added that he has seen members improve with practice.
Rosalind Wu, 76, a Taiwan native, said she and her husband, Jimmy, joined for social reasons.
"Everybody here is so friendly," she said. "We come from all different parts of the country, but we like each other and treat each other like brothers and sisters. Everyone gets along so well."
Group members often eat meals together, attend other community activities and celebrate birthdays. Long's wife, Susan, is in charge of coordinating the birthday events.
Xiaoli Huang, 70, who has lived in the community for eight years, said playing pingpong reminds her of home. She and her husband, Zheng Fan, 70, are from China and started playing pingpong in middle school.
"At that time, pingpong was very popular in China, so that's why we loved the sport," she said.
They stopped playing when they entered college and pursued careers in the medical field.
"In this group, you never feel like you're old. You're still young like 50," Huang joked about the Sun City Aliante group.
Contact Kailyn Brown at kbrown@viewnews.com or 702-387-5233. Follow @kailynhype on Twitter.