Police say gun thefts on rise in northwest Las Vegas Valley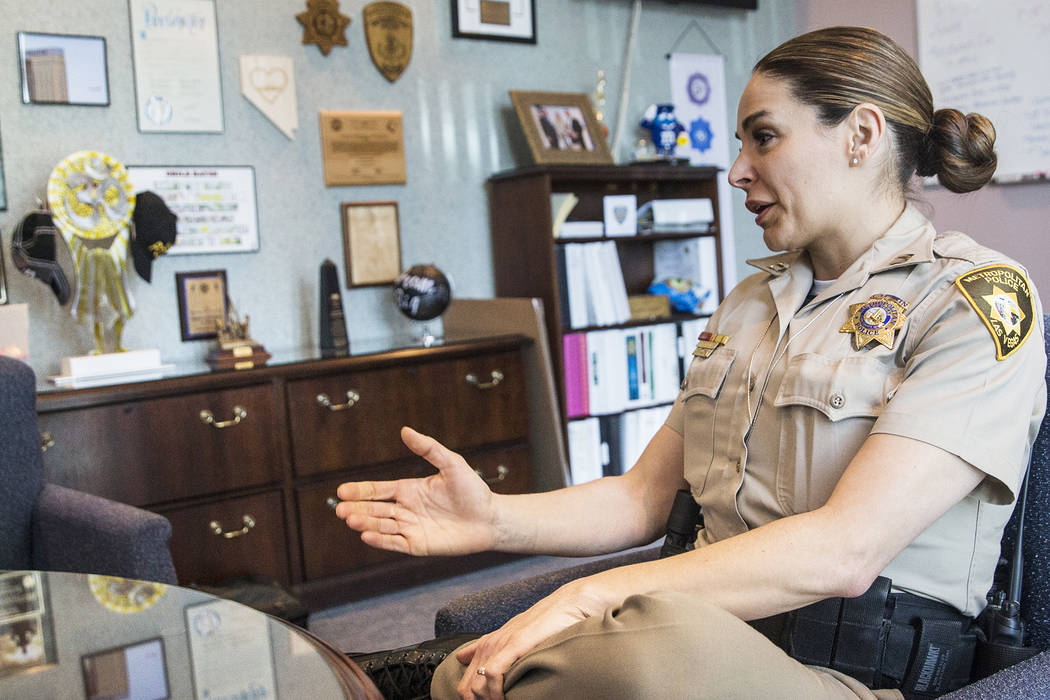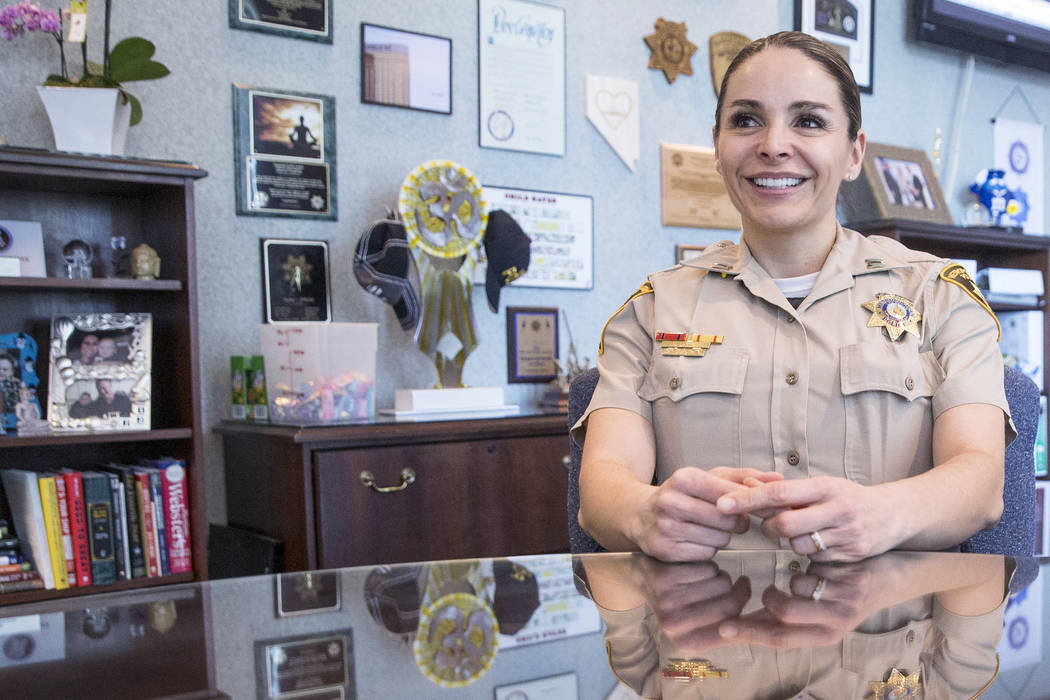 The northwest Las Vegas Valley has experienced a spike in gun thefts this year, but police aren't sure why.
Metropolitan Police Department Capt. Sasha Larkin said the area, which leads the valley in firearms thefts, has more than 380,000 residents.
"So with that, you just get more opportunity for stolen guns," Larkin said.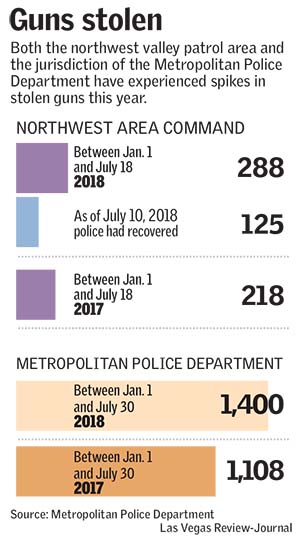 Between Jan. 1 and July 18, 288 guns were stolen in Metro's northwest patrol zone, according to the department. That's a jump of more than 30 percent from the same time last year, when 218 guns were stolen.
Metro has experienced an increase in stolen guns department-wide. From the beginning of the year to July 30, 1,400 guns were stolen throughout the valley. During the same time last year, 1,108 guns were stolen.
Larkin, who heads the Northwest Area Command, said she can't pinpoint a reason for the increase in stolen guns, but she suspects unsecured firearms, new homes in a growing economy and word of mouth among thieves may contribute to more guns getting swiped.
Most home burglaries happen during the day while people are at work, she said, and many of the northwest's stolen guns come from cars.
"There's absolutely no reason to leave a firearm in a vehicle," she said. "None. Zero. It's not going to protect your car when you're not in it."
In nearly 40 percent of home burglaries this year, no force was used when the burglar entered, meaning criminals are walking around neighborhoods and opening unlocked doors.
Las Vegas City Councilman and former Metro Capt. Stavros Anthony, who represents Ward 4 in the northwest valley, said the department is doing the best it can to fight gun theft with the resources it has.
"They know this is a serious, for someone to steal a weapon, because most likely that person is not allowed to have a weapon," he said.
What police are doing
Larkin knew from the week she took over as captain for the northwest last summer that the area had issues with stolen guns. Last year, 461 guns were stolen within her command area.
She said her staff aggressively uses social media to send safety messages, and part of that effort is a monthly YouTube video.
"And just about every month I'm talking to them about locking up their guns," she said.
Larkin said it's important for people to document the type of gun they own, along with its caliber and serial number. Investigators will take that information and check it against pawn shops and online databases if a resident is a victim of a burglary.
If a neighborhood is experiencing issues, police can send crime prevention specialist Randy Klenosky to examine the area and identify any weak spots in security.
Klenosky said part of his job is to encourage social interaction between neighbors.
"Neighbors are less likely to look out for each other if they don't know each other," he said.
Steps for security
Larkin said gun owners should determine their security needs before purchasing a safe. The needs of a hunter with a long gun will be different from an owner who wants quick access to a handgun in the middle of the night.
"Go to a couple different safe companies and find one that meets both your financial and family needs, as far as size, price and accessibility," she said.
Larkin urged gun owners to lock up their firearms when they leave their home, and to have a plan in place in case someone breaks into their home.
"These are things we need people to think all the way through," she said.
Having a camera outside your home can help police track down criminals if a crime does occur in the area, Larkin said.
"The most important thing we can do is be educated and make ourselves the least appealing victim or target possible," she said.
Contact Blake Apgar at bapgar@reviewjournal.com or 702-387-5298. Follow @blakeapgar on Twitter.