'Sad and frustrating': Parents, students mourn loss of boy, urge traffic safety near school
Updated October 10, 2023 - 7:10 pm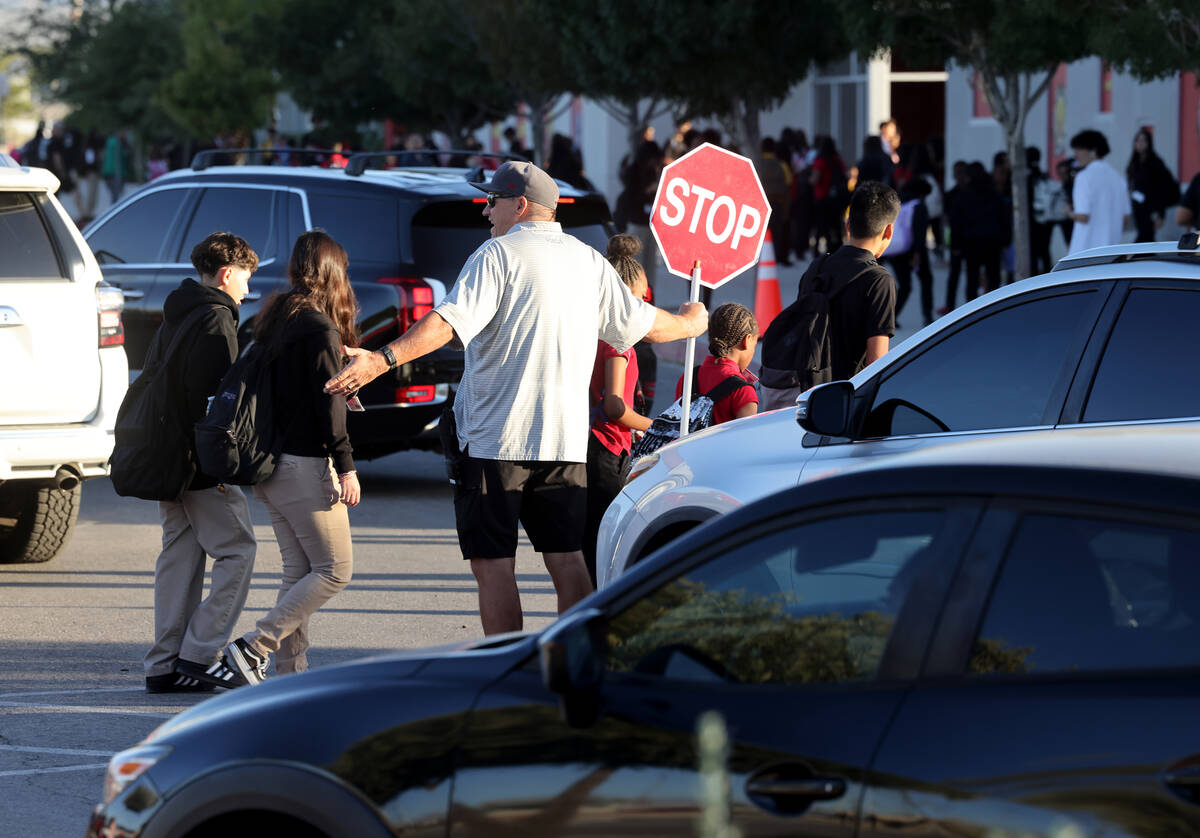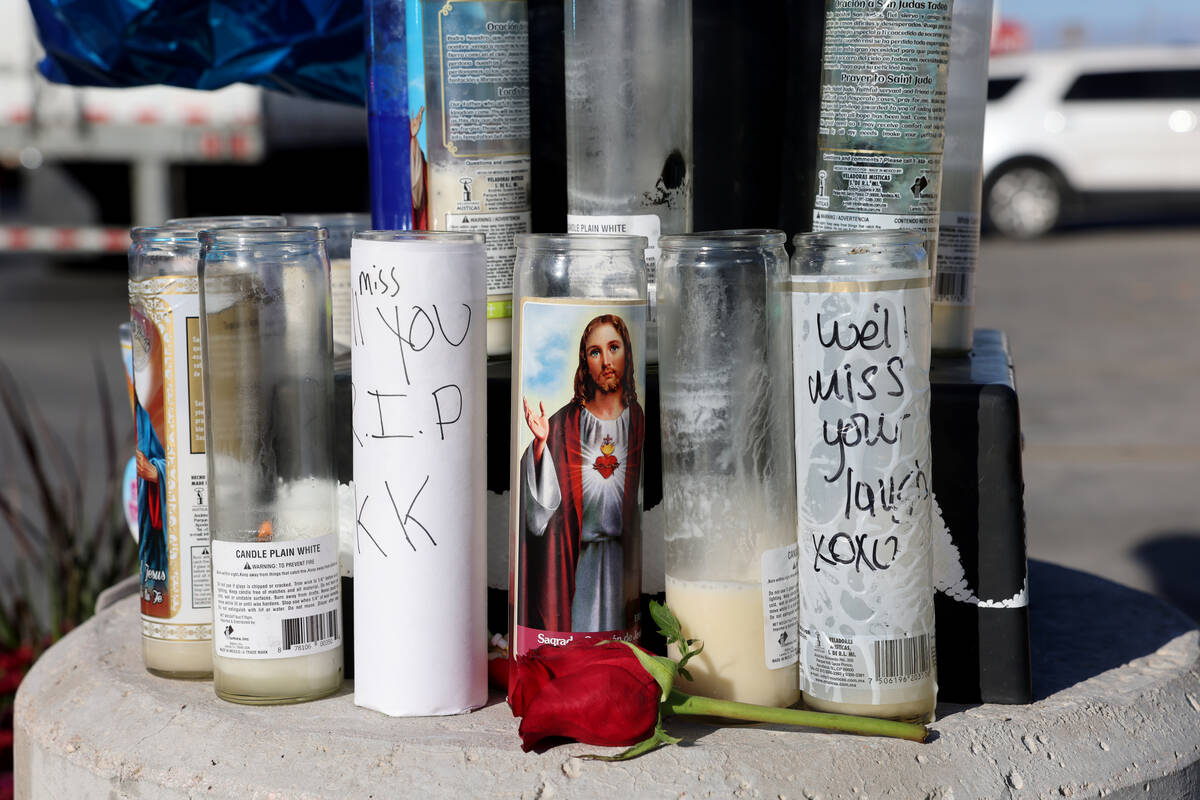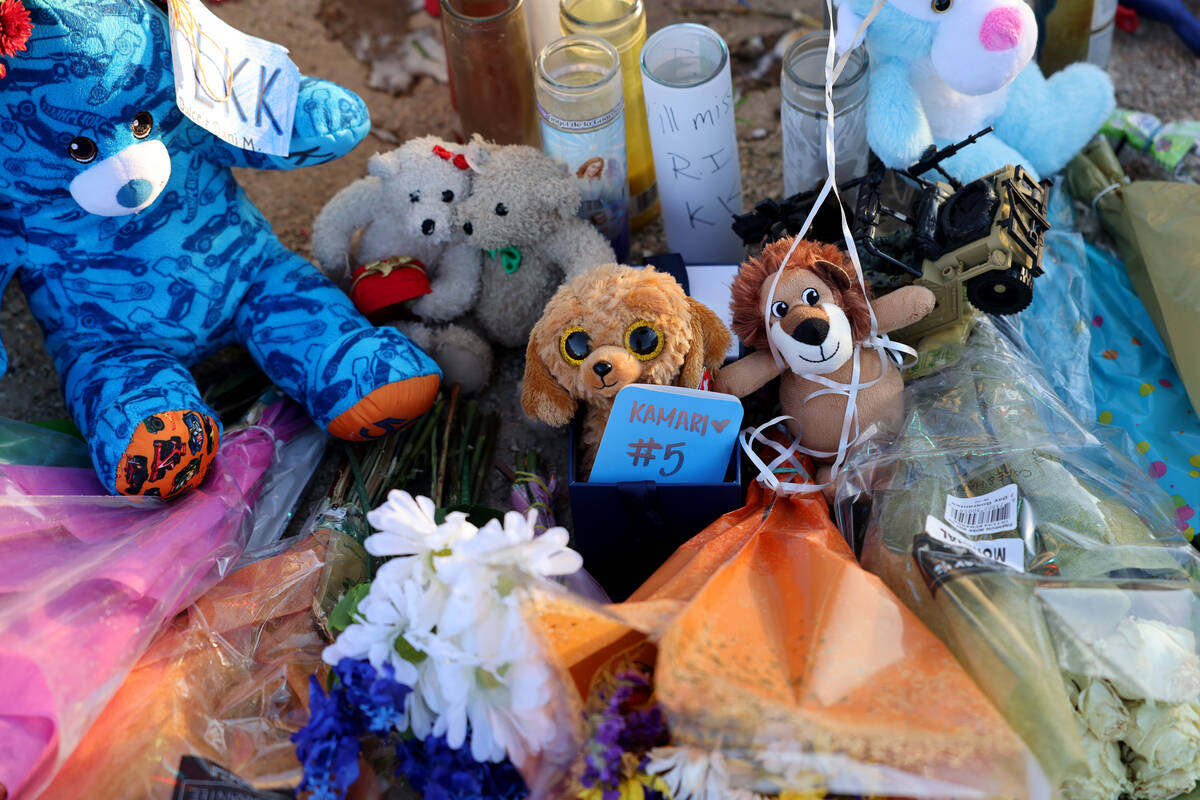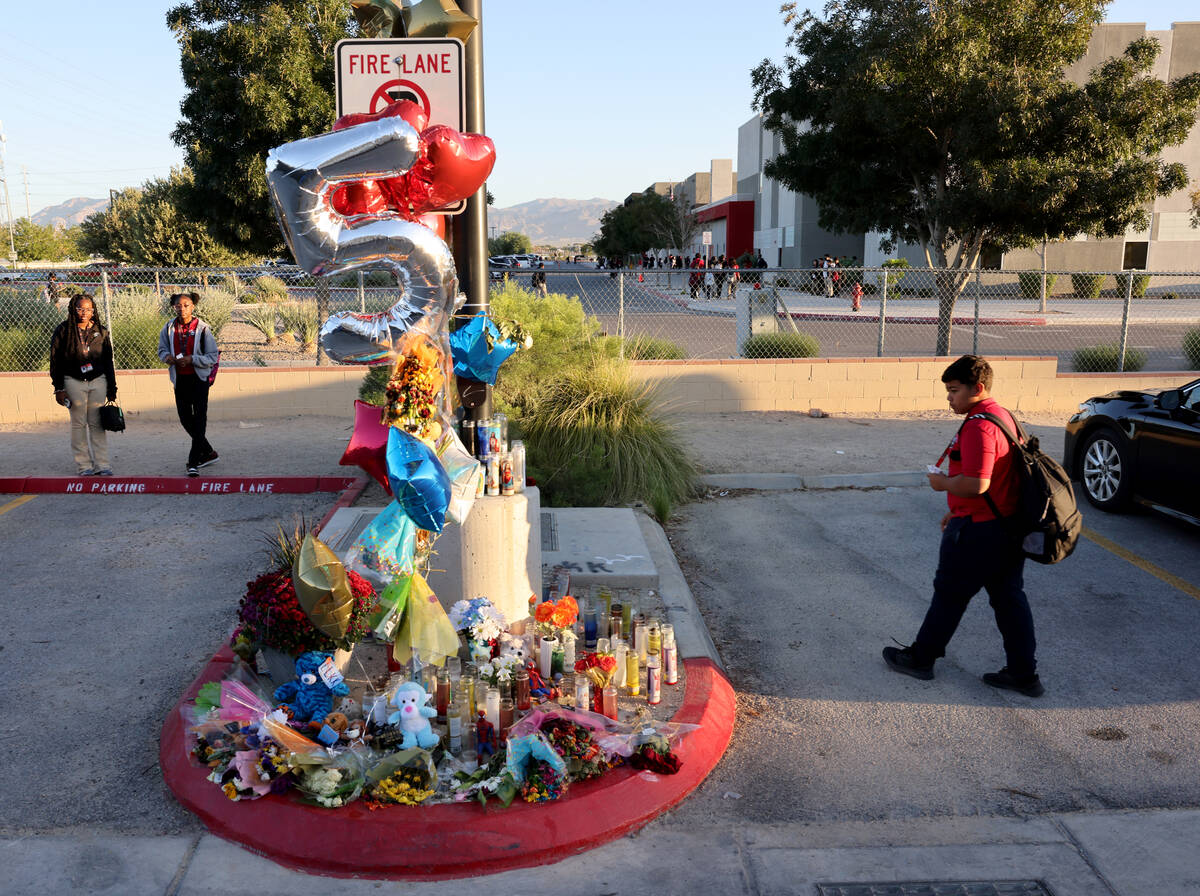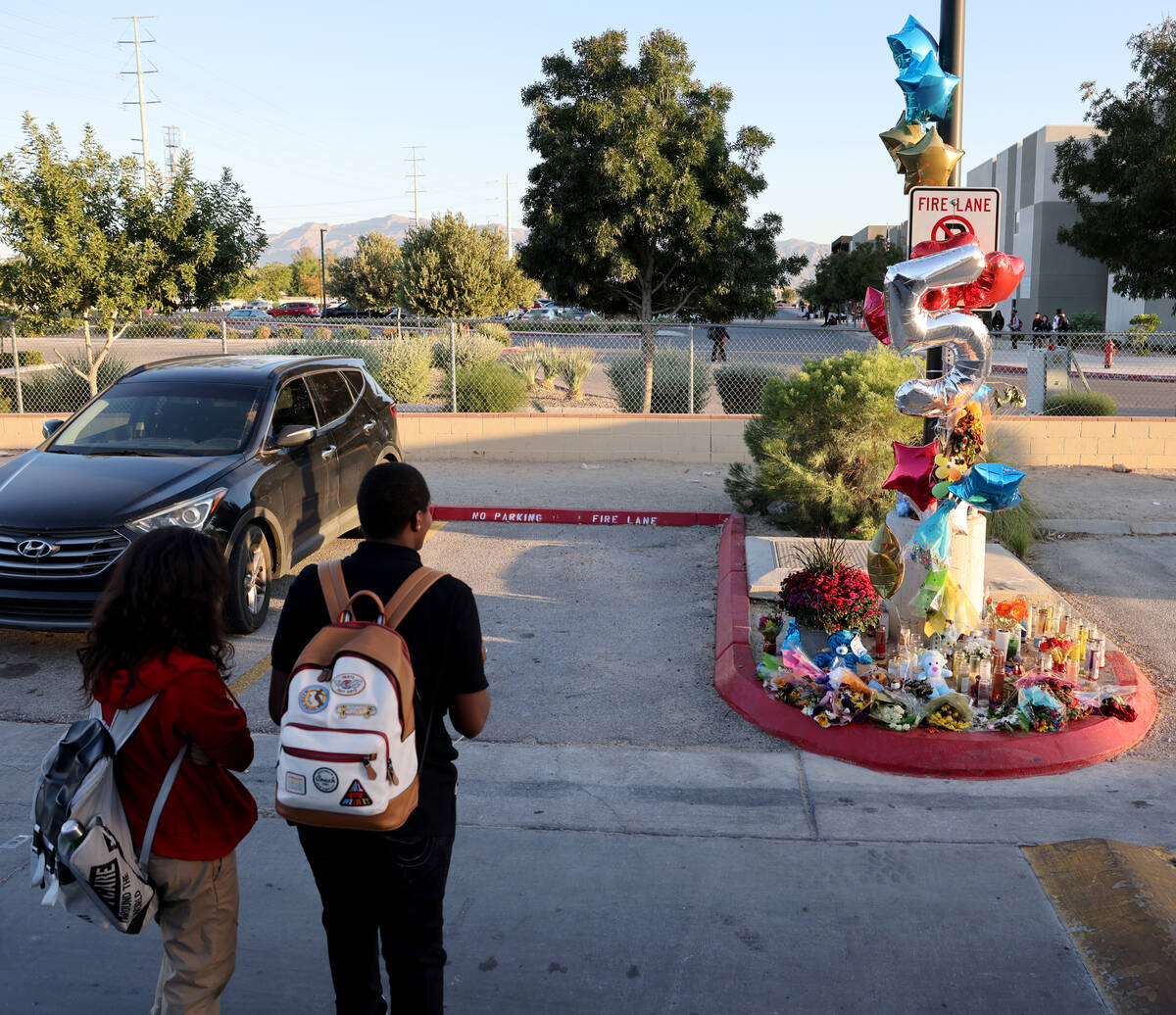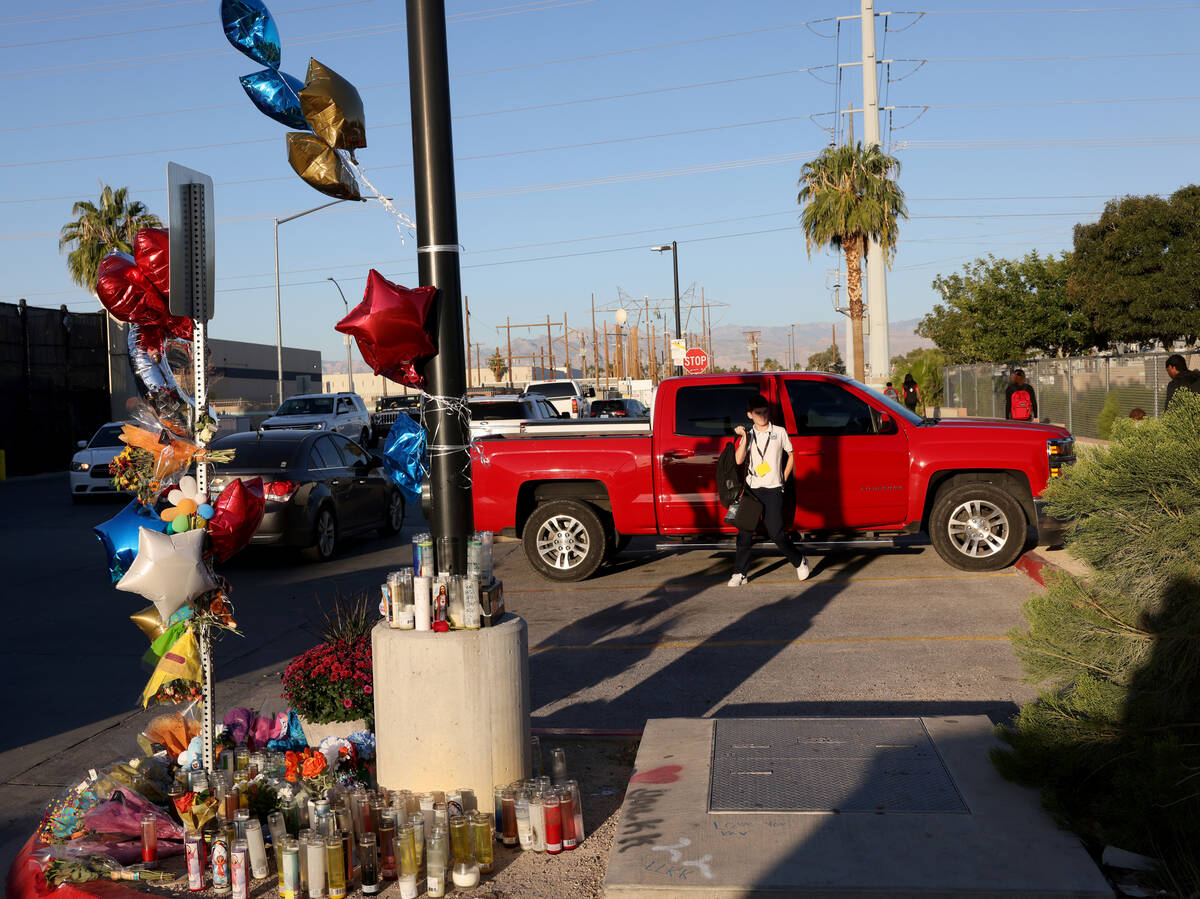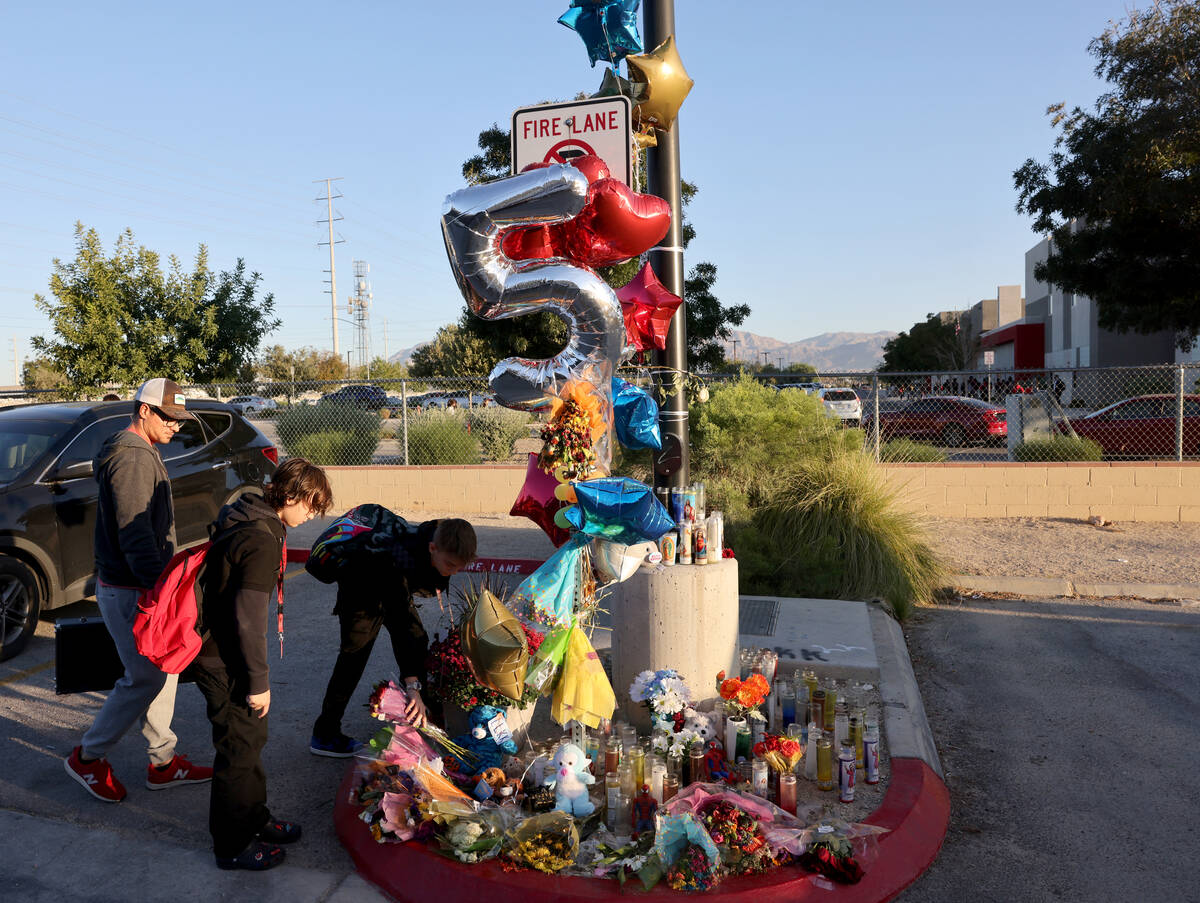 Outside of Somerset Academy's Losee campus on Monday morning, students and parents walked past balloons, candles, flowers, stuffed animals and a picture of a 5-year-old boy who died last week after he was hit by a van while running into the same school.
Many stopped to pay respects while some added to the collection left in Kamari Jordan Wolfe's memory.
Myriah Zechmeister's kids left a Minion stuffed animal on their way to the North Las Vegas school. She said they thought it would be something a 5-year-old boy would have liked, since her kids, who are now 10 and 8, liked Minions when they were 5.
Kamari died at University Medical Center after he was hit as he ran across the school's driveway. North Las Vegas police said the van pulled around a line of stopped cars before hitting the boy.
Zechmeister said she parks in a nearby Lowe's back parking lot because it's faster than going through the school's lot, but she walks with her kids across the school's driveway to make sure they're safe.
Tiffany Culverson said she is always worried about her kids' safety when dropping them off in the mornings, and the parking lots used for the school are always hectic during drop-off times.
"Oh, it's always a concern. It's basically like a battlefield most mornings," Culverson said. "We can have the 18-wheelers that are parked, parents will literally stop at the beginning of the driveway when you get ready to turn in, or people make U-turns and things like that. And then there are times where kids just aren't paying attention."
Other parents shared Culverson's concerns about safety, and urged extra care in the wake of Kamari's death.
"Parents should be more patient," Quan Hughes said after dropping off his son. "People need to be more mindful that there's kids here."
Zechmeister called for North Las Vegas police to help with traffic control around the school to make the area safer. Her children have been going to Somerset Academy for four years, and she remembered another traffic fatality in 2020 when two kids were hit by a car in the crosswalk.
"It's still quite sad and frustrating, because we've been at the school for four years now. And this is the second time that students have been ran over and it resulted in a fatality," Zechmeister said. " I wish that we could get more traffic help out here. This is a busy street. We don't typically see North Las Vegas police out here as much as we would hope to."
Erin Breen, coordinator of the UNLV Transportation Research Center's Traffic Safety Coalition, said Kamari's death was due to an impatient driver violating traffic rules. She said drivers with taller cars, like the van involved in Friday's crash, should be extra mindful to look down for shorter children.
"You cannot be careful enough in any school zone or school crossing zone," Breen said. "(Kamari) was being a kid. So he got out and dashed into school. How many thousands of children did the exact same thing at the exact same time?"
A previous version of this story misidentified the first name of Tiffany Culverson.
Contact Mark Credico at mcredico@reviewjournal.com.