Seniors get new space in north Las Vegas Valley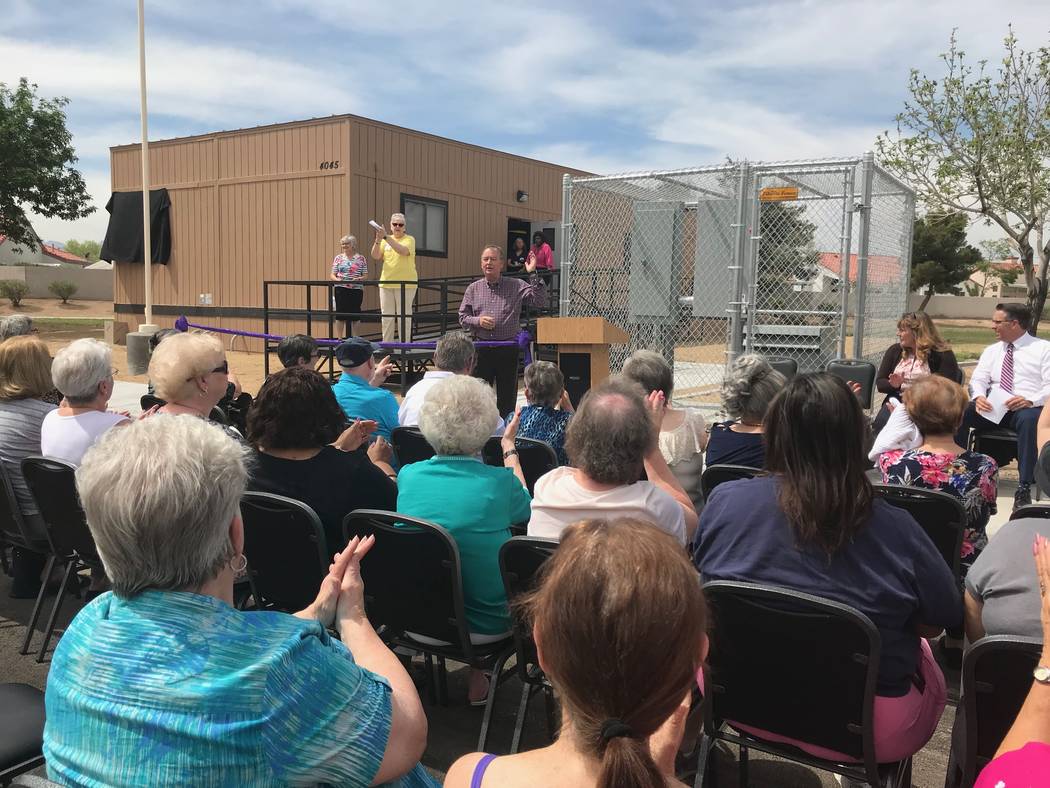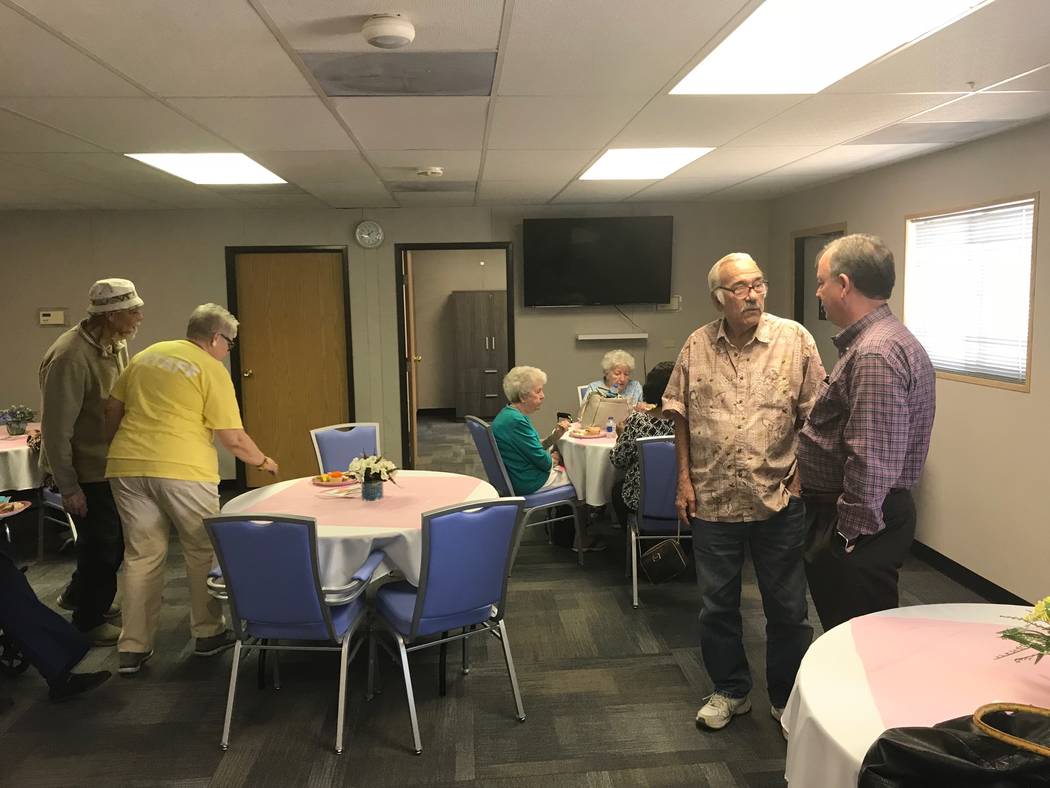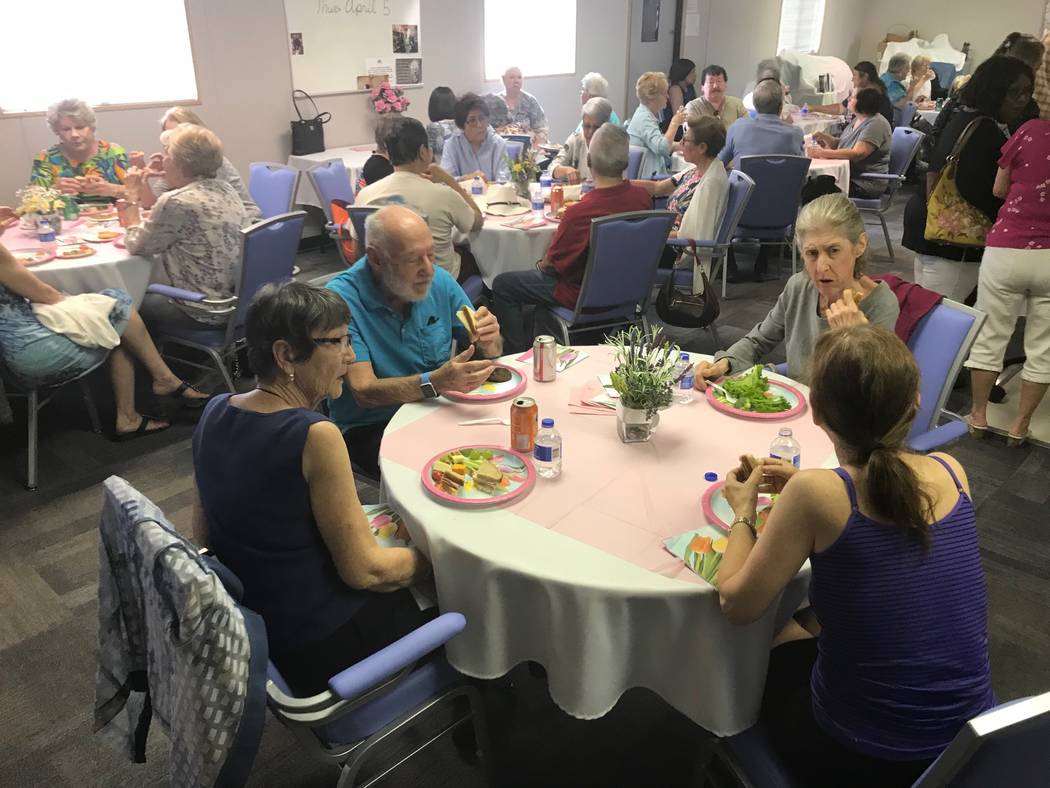 Spacious gathering rooms, a kitchenette and offices highlight the new Senior Center at Silver Mesa Recreation Center that opened this month in North Las Vegas.
The renovated 3,000-square-foot modular building is a step up from the cramped quarters the seniors previously had at the recreation center, with ample space for knitting, dance lessons, safety workshops and sharing meals or simply to socialize.
"I'm happy that we finally got someplace to say is ours," said Flor Rosecrans, who started participating in the city's senior activity program two years ago.
City officials had planned to purchase a pair of new trailers to house the seniors but found two modular units that were part of a shuttered clinic at Martin Luther King Boulevard and Carey Avenue.
A $125,000 grant from Clark County helped the city pay for breaking down the used units, hauling them to the Silver Mesa Recreation Center and rebuilding the structures, said North Las Vegas City Councilman Scott Black, whose Ward 4 includes the center.
About 50 volunteers helped paint the brown exterior, pull up dirty carpets and clean the interior walls. City crews installed the utilities, while a contractor added the kitchenette and knocked down some walls to create plenty of open space.
A ribbon-cutting ceremony was held in front of the center on April 5.
"I think it's wonderful because it's something we've pushed for and the city came through for us," said Cecilia Romo, who got involved with the city's senior citizen program in 2011.
"I think they did a tremendous job in putting this building together," Romo said. "And we're going to get great use out of it."
About six seniors started gathering at the Silver Mesa Recreation Center in 2011 and were given a small room with a coffee pot. As the numbers grew, the group was shuffled into larger rooms.
With more than 80 active participants, the senior program now has plenty of space to continue growing, said Angela Johnson, recreation supervisor for the city of North Las Vegas.
"One of the things that's magical about this place is the people who fill it, and that's what keeps everybody coming back," said Linda Powers, a city library board member who participates in the senior program.
"It's a great place and a real positive addition to our community," Powers said. "Seniors have a variety of interests, and this gives us an opportunity to share those interests."
Contact Art Marroquin at amarroquin@reviewjournal.com or 702-383-0336. Follow @AMarroquin_LV on Twitter.