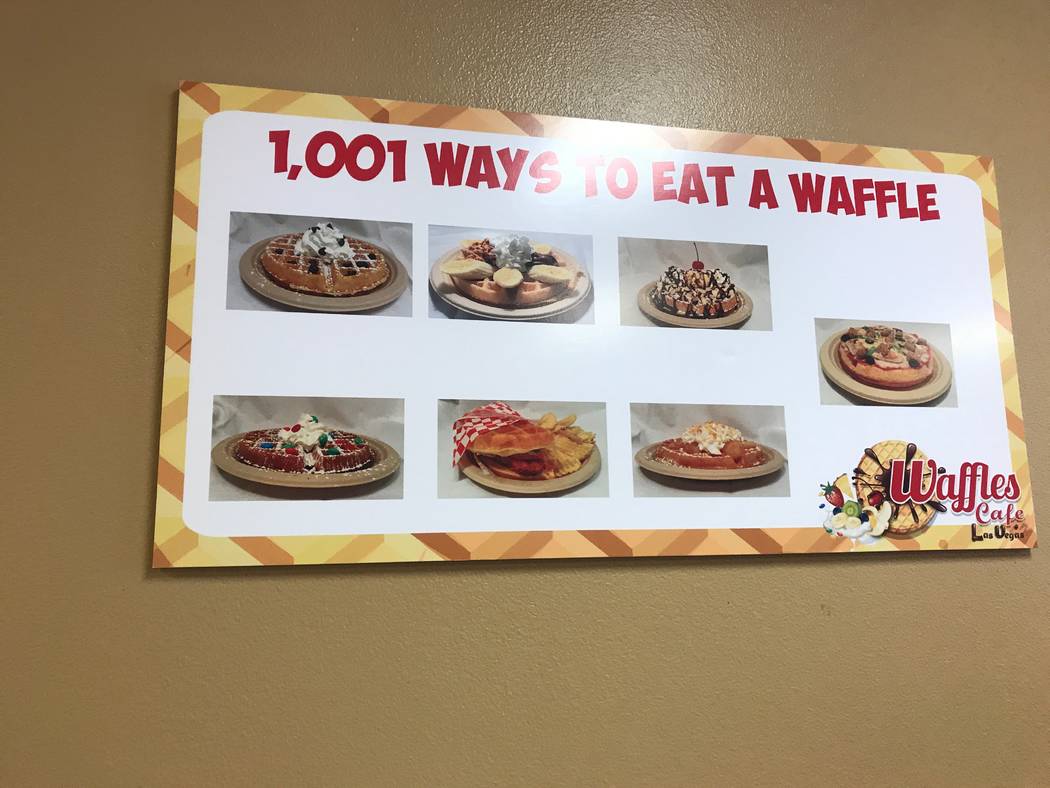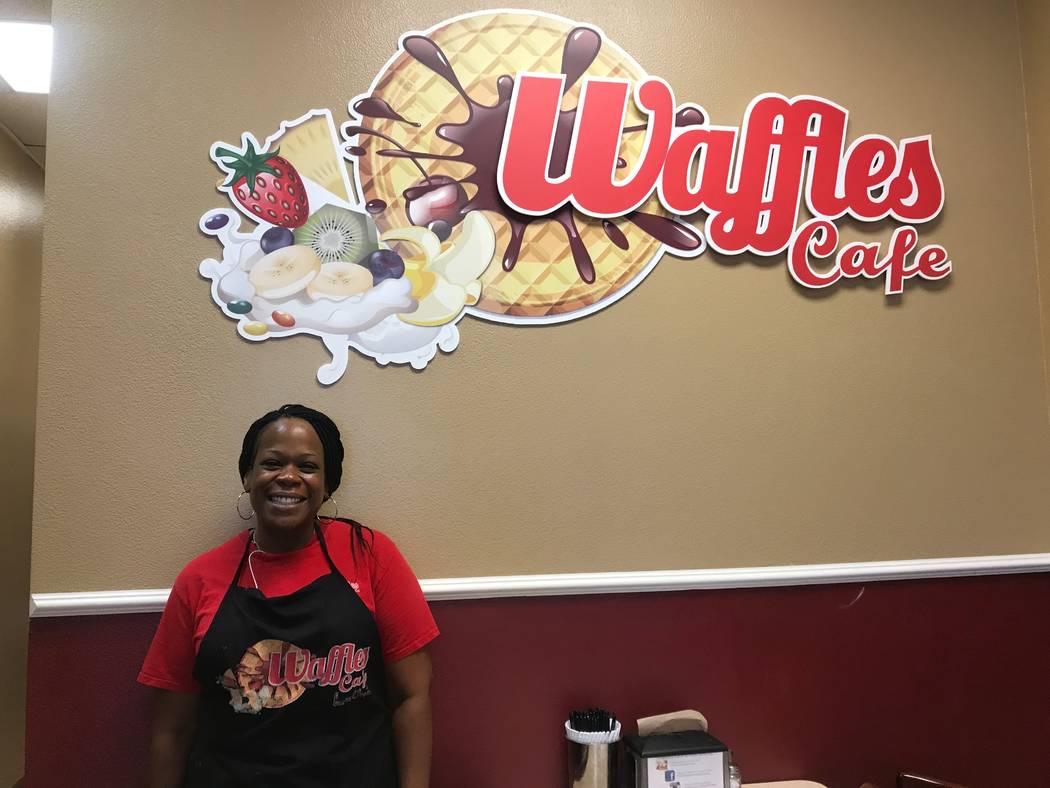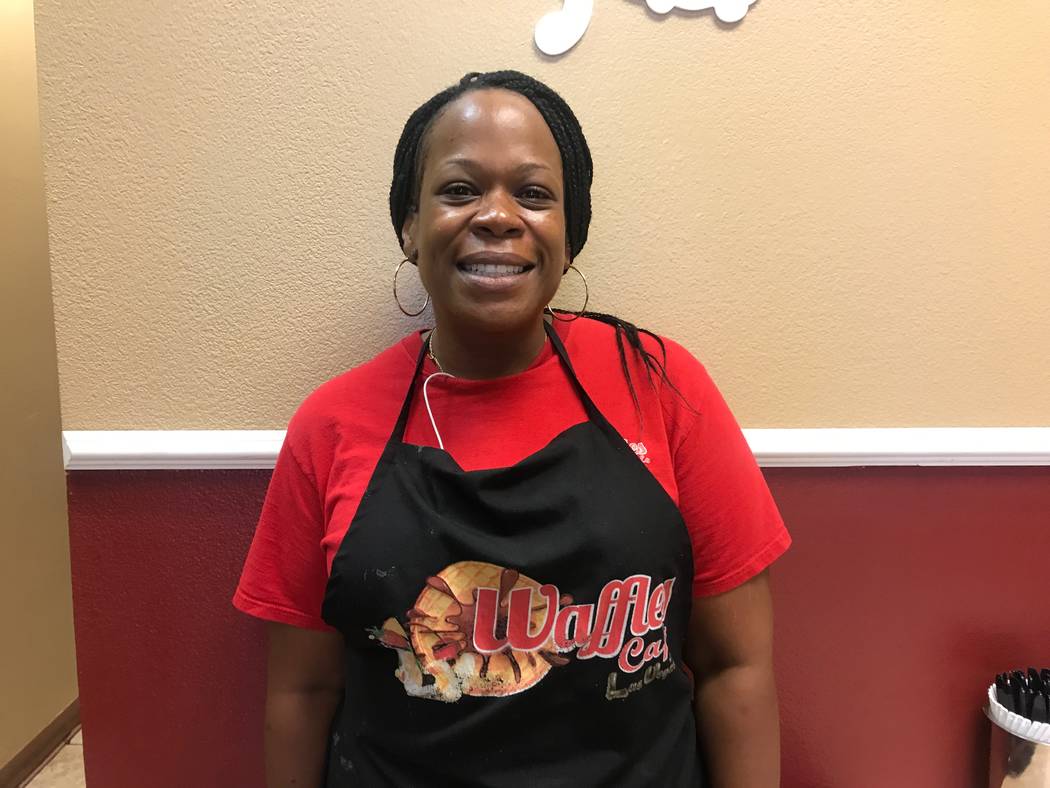 Kimberly Brown of North Las Vegas was ready to go back to work after being a stay-at-home mom for five years with her youngest son, Landon. She had been working for Bank of America for 10 years before taking maternity leave.
She didn't want to work for someone else, so she and her husband, Reginald, purchased Waffles Cafe in Aliante. Although Brown had attended culinary school in San Francisco in 1990, worked as a culinary assistant at Walt Disney for five years and operated Smoke Hut Barbeque truck with her husband in Orlando, Florida, she wasn't necessarily looking to open a restaurant.
"We were looking for what fit our lifestyle," she said.
Brown's Waffles Cafe is not connected to a restaurant with the same name in Centennial Hills. She works six days a week and her husband, who also works as the vice president of teleservices for Caesars Entertainment, works weekends. Their eldest son, Reginald, helps.
Brown said the previous owner shared her recipes. Although Brown kept the name, the seven-person staff and items such as the cherry blossom and waffle smores, she replaced the logo and added several items including fruit for the waffles, waffle and breakfast sandwiches ($6.95), chicken wings ($6.75), and waffle fries and grits ($1.50).
The cafe's most popular items include boba smoothies, breakfast sandwiches ($6.95), and chicken and waffles. Waffles Cafe offers a happy hour special from 2-6 p.m. for buy one, get one half off of ice cream shakes, boba and smoothies, Brown said.
Brown said she aims to offer Southern-styled dishes and hospitality.
"The East Coast is known for the Waffle House," said Brown, who is from Orlando. "When I thought of how we do it back home with the love we put in the food, the seasoning and the preparation, I thought I could add something more flavorful. It was missing some flavor. Some love."
Contact Kailyn Brown at kbrown@viewnews.com or 702-387-5233. Follow @kailynhype on Twitter.
Waffles Cafe
Address: 6885 Aliante Parkway, Suite 103
Hours: 7 a.m.-6 p.m. weekdays and 7 a.m.-4 p.m. weekends (7 a.m.-3 p.m. holidays)
More information: 702-655-7878 or wafflescafe.vegas