Thanksgiving arrives early for some in North Las Vegas — PHOTOS
November 15, 2018 - 11:16 pm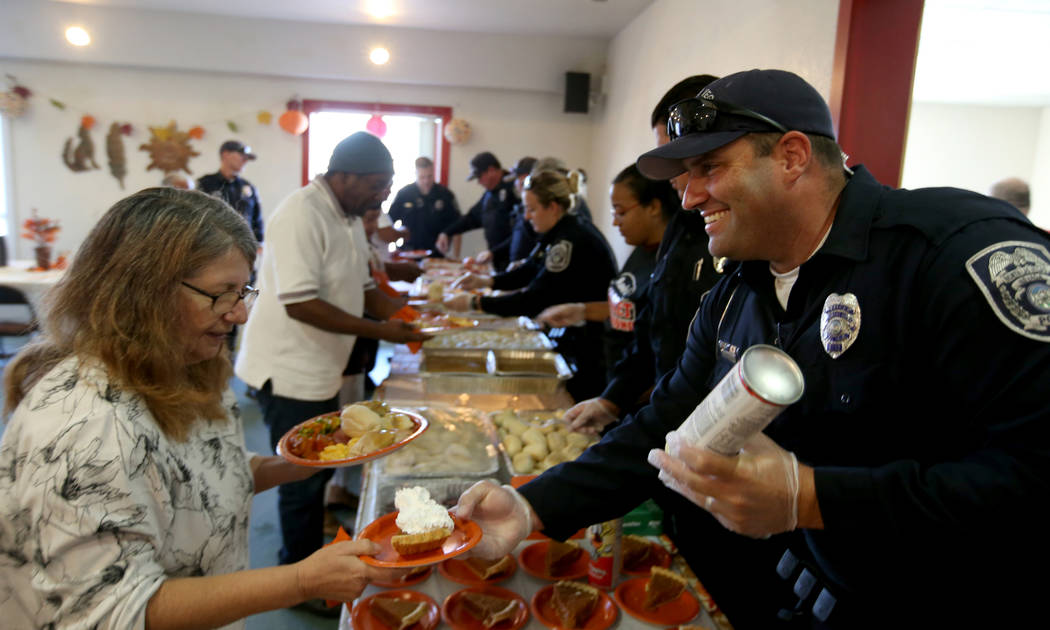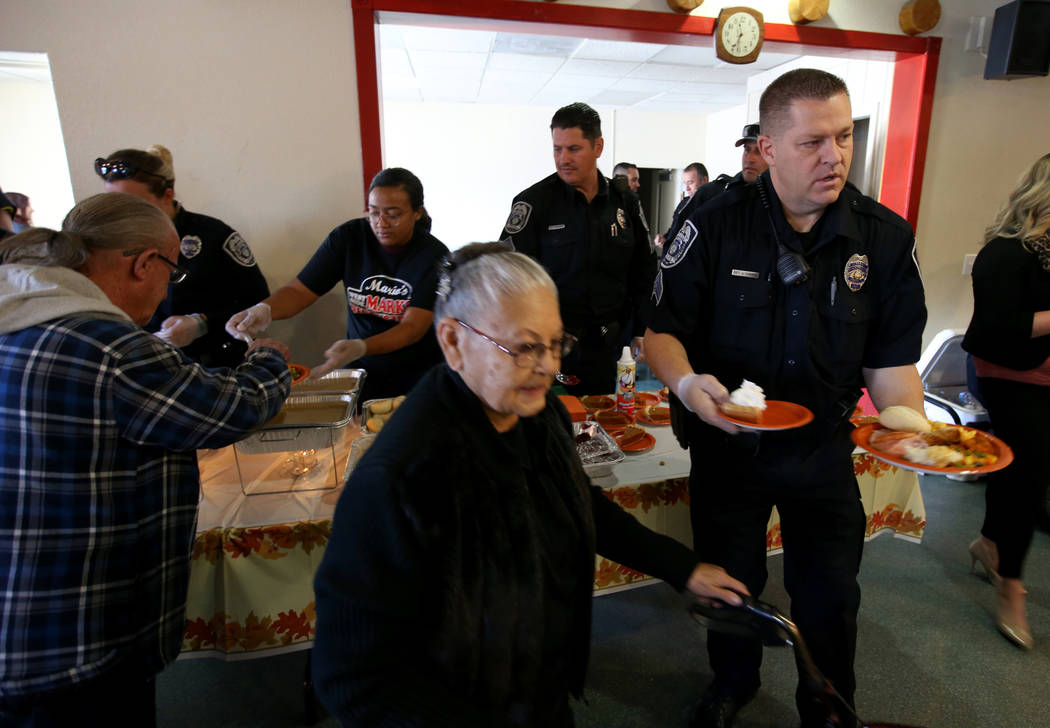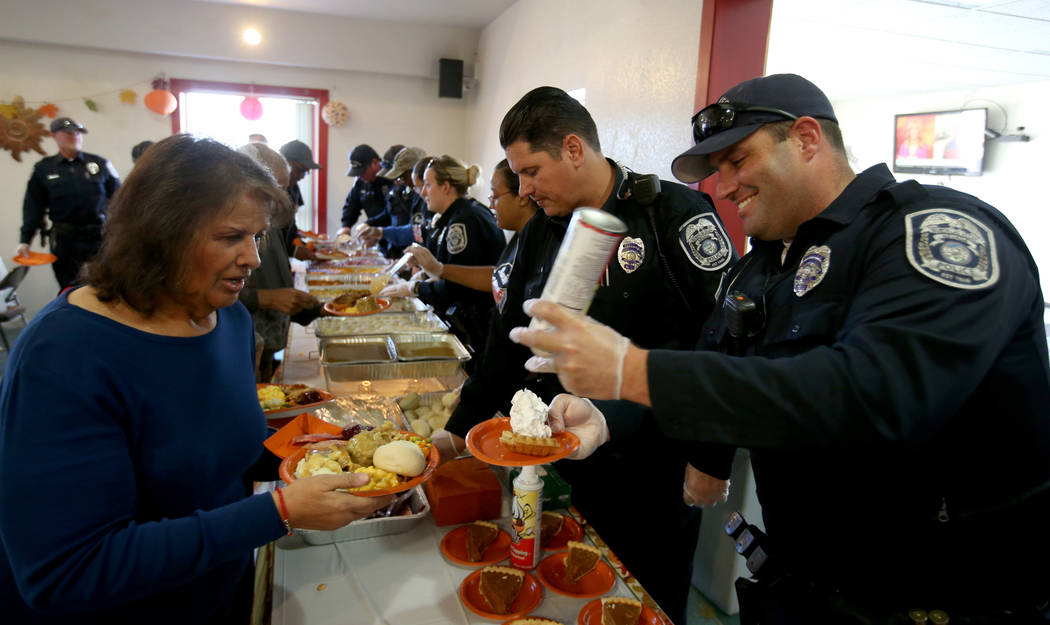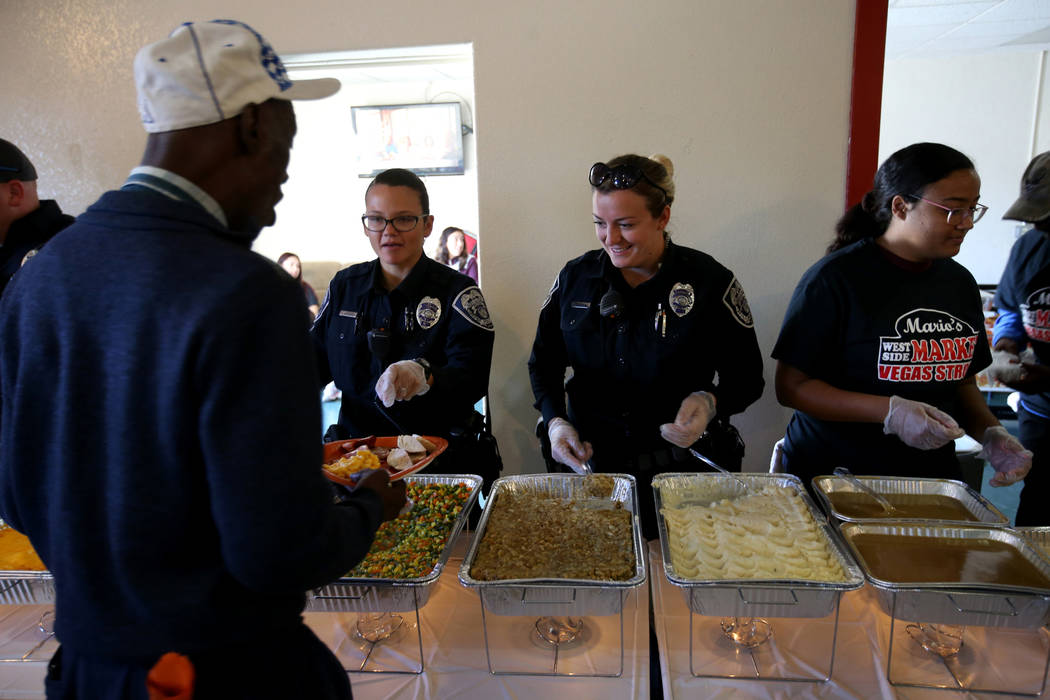 North Las Vegas police officers served an early Thanksgiving Feast to local seniors in North Las Vegas on Wednesday.
The feast took place at the Rose Garden Senior Center on Yale Street. Festivities kicked off with lunch at 11 a.m. followed by bingo at 1 p.m.
Donations from local community members have allowed officers to continue this tradition for the past 13 years.