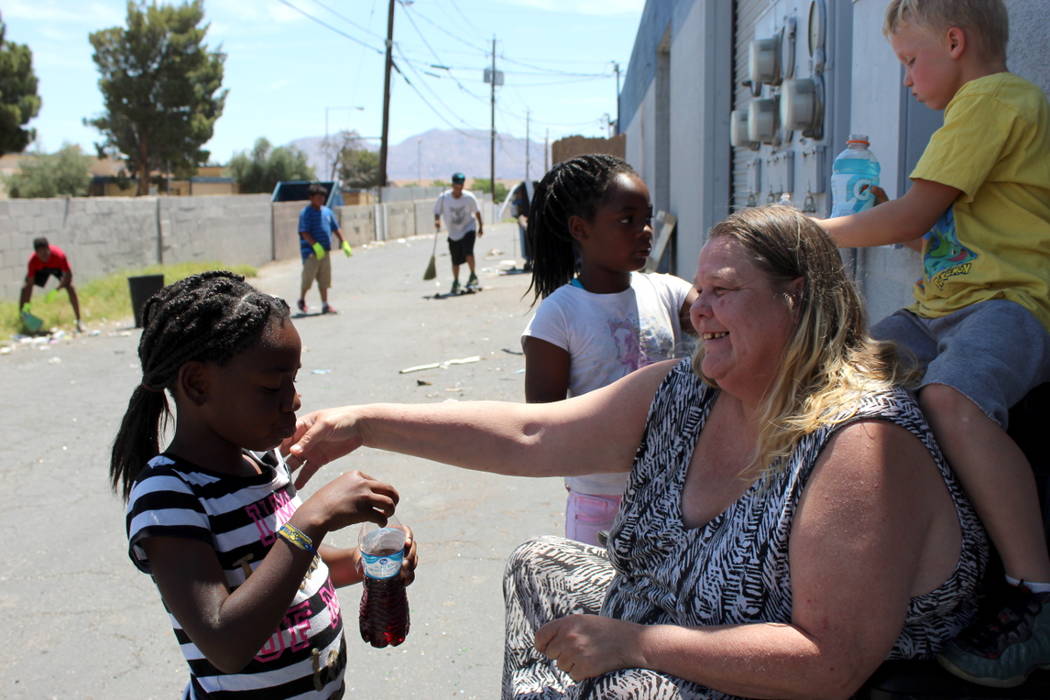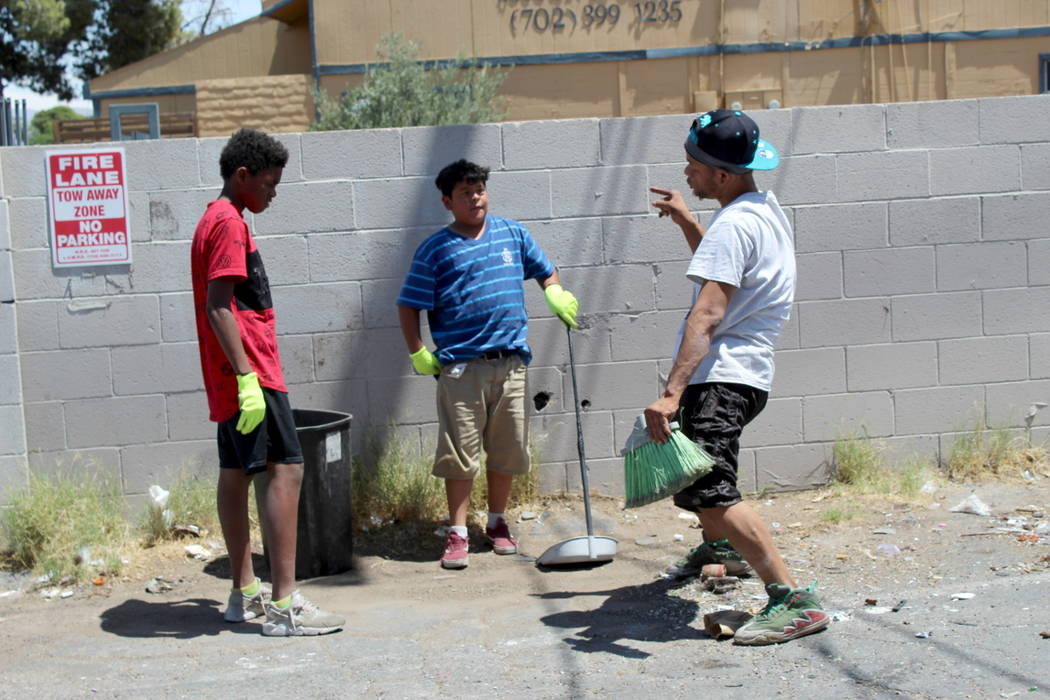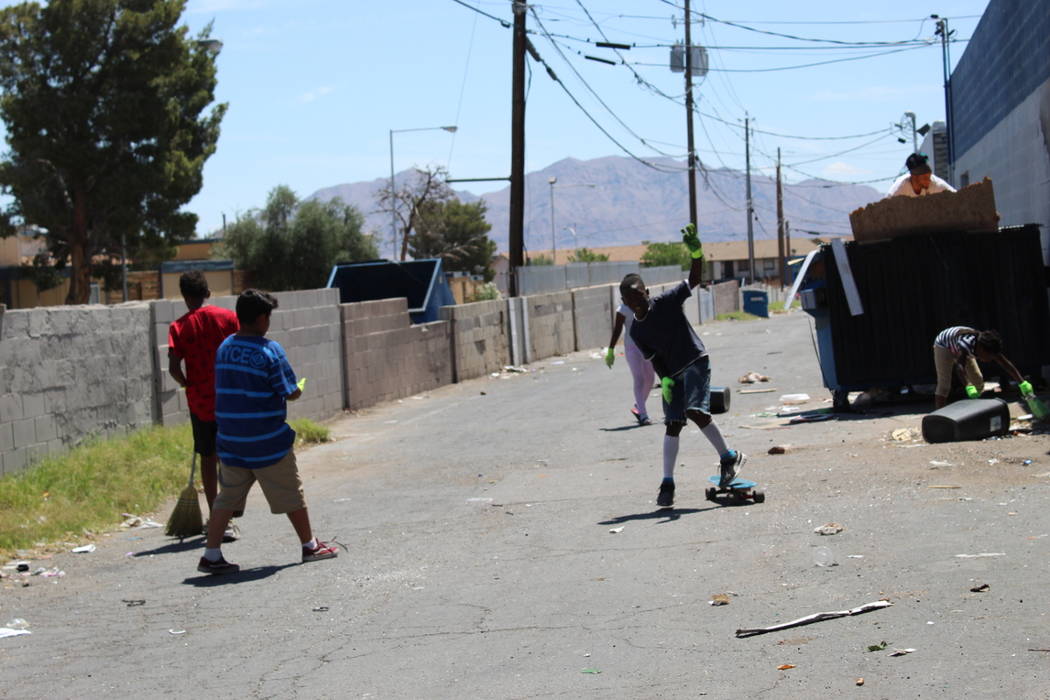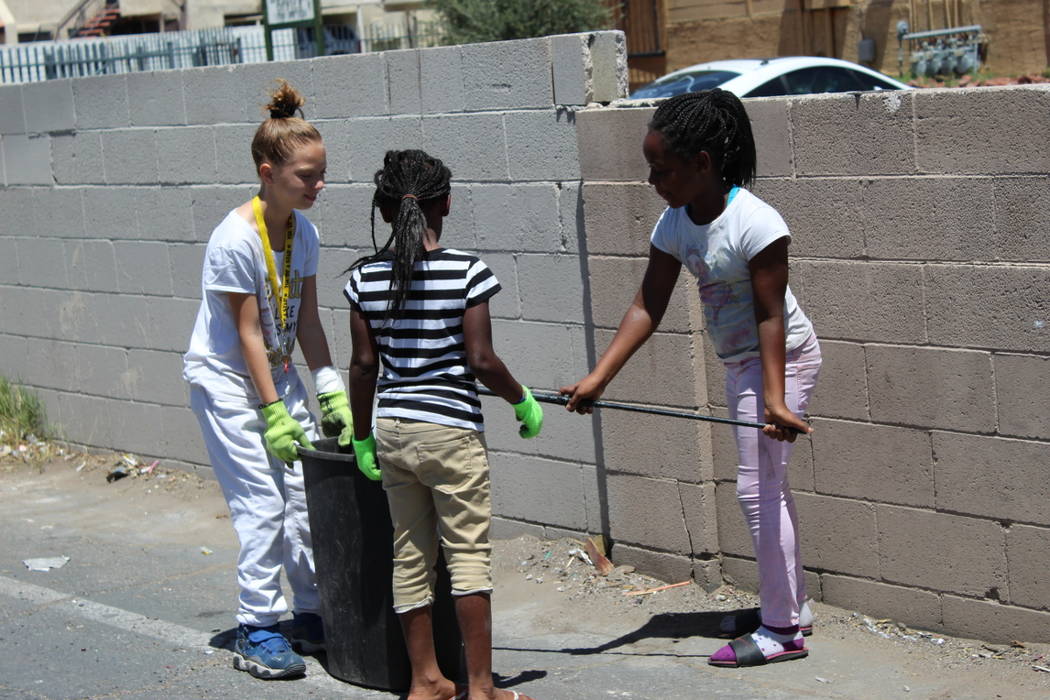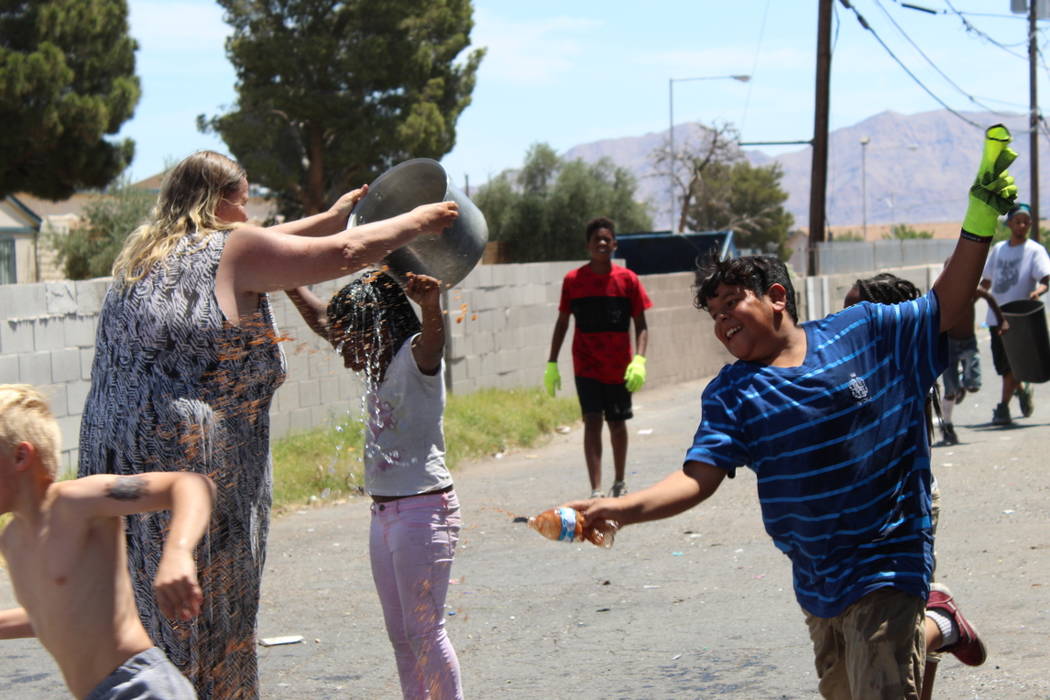 Last winter, 8-year-old Theajion Grigsby gave blankets to Mr. Dezz, a homeless man who lives on the streets of his North Las Vegas neighborhood. Last month, Mr. Dezz was severely beaten while he slept in the open.
Theajion — Theo to his friends and family — and his grandmother Katt Smith started a GoFundMe campaign to buy a tent for Mr. Dezz, but after two weeks they hadn't raised a dollar.
But Theo and his friends have started a group, Youth Helping Hands, to clean up trash around apartment complexes and businesses, and they accept donations. His grandparents supervise and schedule the cleanups, and the group uses the money raised to buy tents and supplies for homeless people in the area.
"I didn't like the homeless to have to be out here with no food or place to sleep," Theo said. "I want them to have tents and locks, so they don't have to be cold and they can be safe."
The North Las Vegas kids met Saturday behind the NAPA Auto Parts store at 3274 Civic Center Drive, near Cheyenne Avenue, donned bright yellow gloves and got to work.
They did a great job, too, according to the store's assistant manager, Chris Boyd. Smith had contacted Boyd about the cleanup project to get it approved.
"And it is desperately needed," Boyd said. "I wish more people would follow their lead, because this neighborhood needs all the help it can get."
There was a lot of playing around and a bit of bickering, but Youth Helping Hands managed to clear out the garbage and raise a little over $200 in the process.
"I want them to learn that instead of killing their neighborhood, they've got to clean it up," Smith said.
Theo's grandpa, Lee "Turtle" Thompson, fixes bikes and skateboards and anything else "within reason" for neighborhood kids.
"You can't just tell kids what to do; you've got to show them," he said. "And a lot of these kids, they've got great families, good people, but some of them work all day and they can't be there 24/7."
Juana Rodriguez is one of those parents. She said her son, 13-year-old Martin Zamora, was excited about joining Youth Helping Hands. She stopped by Saturday to watch her son and his friends at work.
"It's good for them. They're helping the community, and it distracts them from doing things they're not supposed to do," Rodriguez said.
All the kids call Thompson "Papu," and Smith is "Grandma." Smith, a mother of 17 and a grandmother to 12 more, is decidedly the boss. The kids play around with Thompson, laughing and joining in on his jokes, but when Smith has something to say, they all stop and listen.
She tells them about the importance of education, family and community. They've got it down pat; when Smith speaks, the kids all jump in and finish her sentences.
Theo wants to go to college and play professional football, so he can buy a house for every member of his family. Nalaya Virgil, 9, dreams of being a basketball star and doing the same thing. Preshay Harris, 8, said his future would involve eating two burgers and three hot dogs.
The kids finished up just in time for lunch and cooled off with a quick water fight, grabbing bottles of water out of a giant pot that Smith uses to cook meals for the homeless. She joined in, too, getting up from her motorized wheelchair to dump ice water over Nalaya's head.
Then they headed off to Smith's house, where they would get those burgers and hot dogs.
As Smith turned to follow, Theo jumped onto the back of her wheelchair, wearing the giant pot as a hat.
Contact Max Michor at mmichor@reviewjournal.com or 702-383-0381. Follow @MaxMichor on Twitter.