YouTubers in Las Vegas Valley share insights, make money
December 17, 2017 - 11:20 pm
Updated December 18, 2017 - 1:33 pm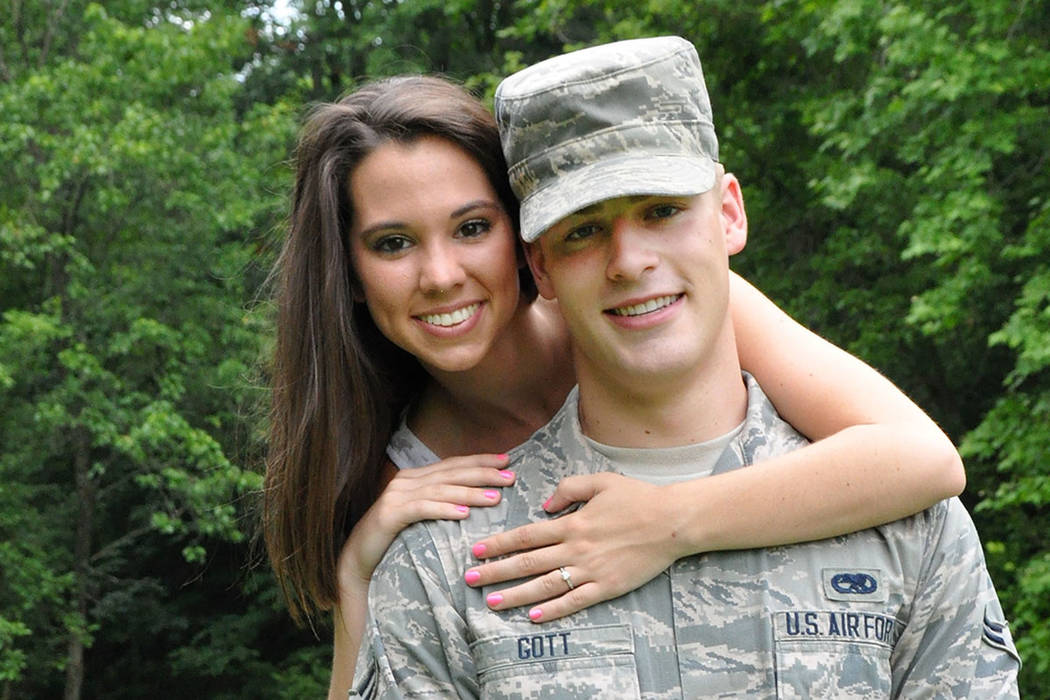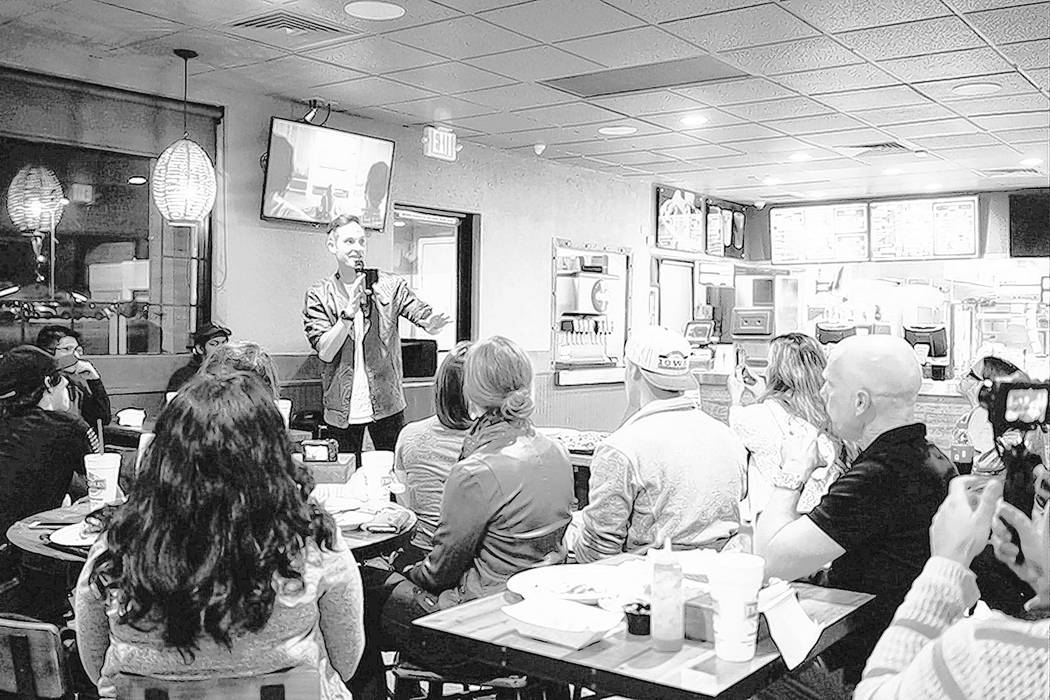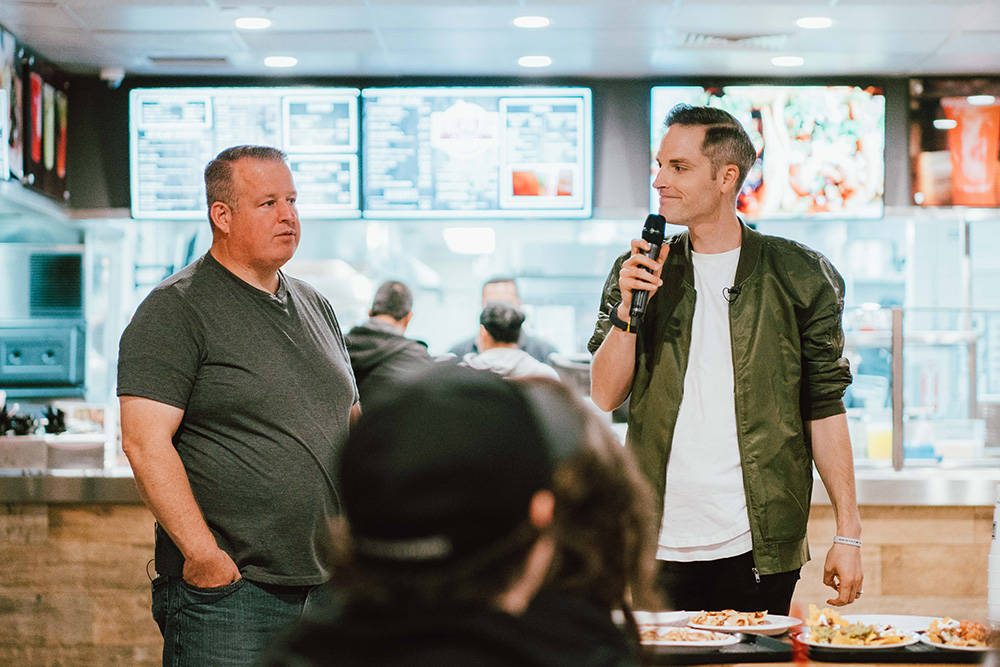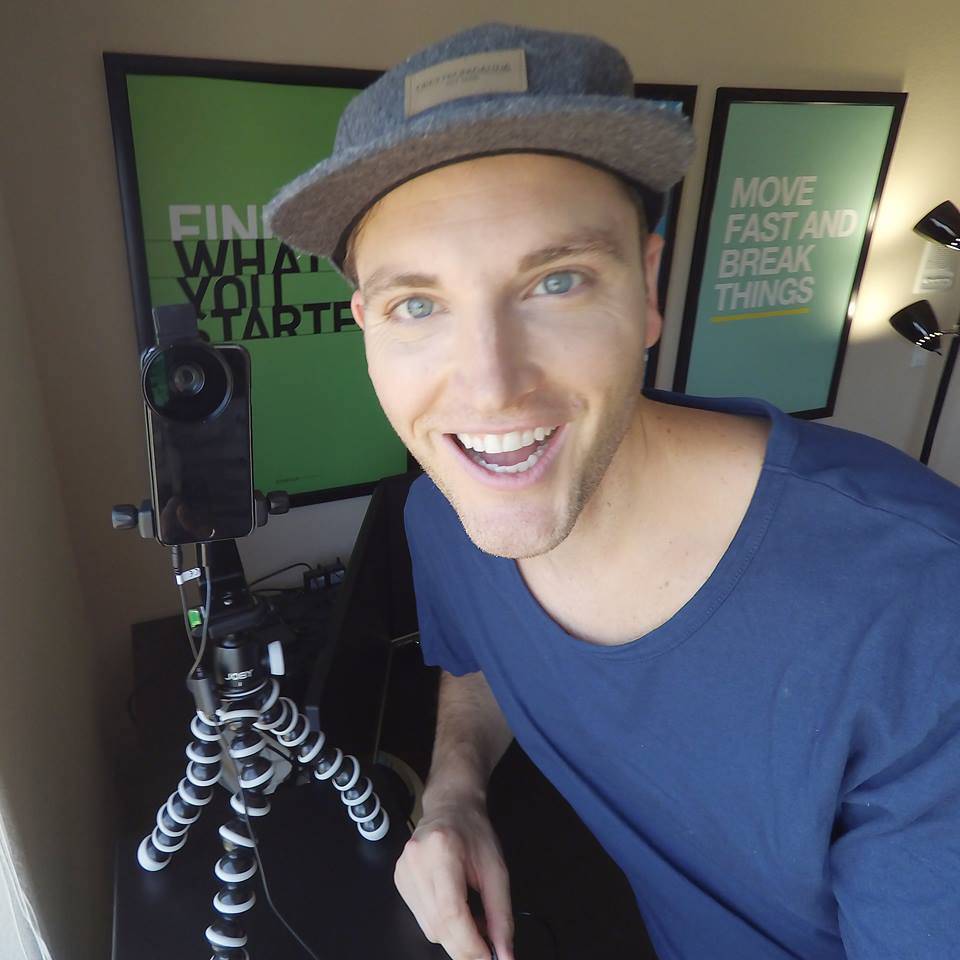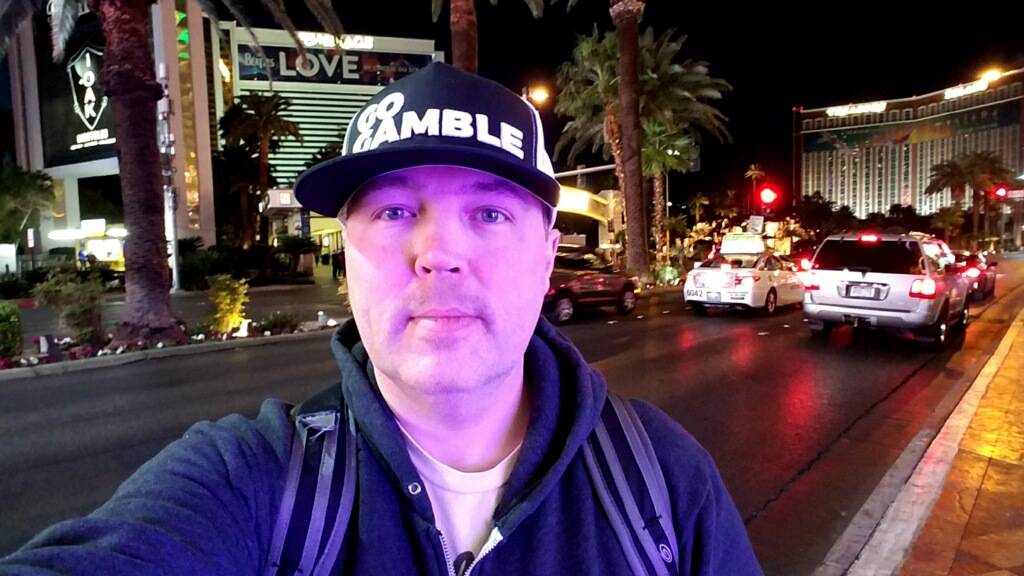 When North Las Vegan Makenna Gott married her husband, Kyle, in 2013, she knew she was marrying YouTube, too.
Makenna, who is originally from Kitts Hill, Ohio, discovered Kyle's YouTube channel about four years ago while searching for information about joining the military. Kyle, now 26, was stationed in Japan and had been posting videos about his experiences as an Air Force airman since 2012. He has been making videos on various channels since 2007.
Makenna messaged Kyle to thank him for the information. After learning they had mutual friends, they started dating a few months later, though they lived thousands of miles apart.
They met six months later and were married within nine days.
Makenna, 23, didn't end up in the armed forces. Instead, the couple started a YouTube channel called Gott Love, where they post about three vlogs (video blogs) per week about being a young military couple. They have more than 53,000 subscribers.
Financial incentive
The Gotts are among many Las Vegas Valley residents who use YouTube to highlight topics they are passionate about — and to make money. For some, it's their primary source of income.
"(We started the channel) because there's not a ton of information out there about being a young military couple," Makenna said. "Military life is not that much different from day-to-day life, and it's not as scary as people think it is. We want to let people know that they are not (alone)."
They also post videos about traveling, which they hope to do more of when Kyle's contract with the Air Force is up in 2019, they said. They plan to travel throughout the United States for a few months, then travel internationally, Kyle said.
Their goal is to make YouTube their main source of income soon, they said.
There's a lot of money to be made on the 12-year-old video-sharing service. Twelve top YouTube celebrities, including PewDiePie, Roman Atwood and Lilly Singh, raked in a combined $70.5 million over the 12 months ended in June 2016, a 23 percent increase from the previous year, according to Forbes. PewDiePie, a Swedish comedian and video game reviewer also known as Felix Kjellberg, made $15 million in 2016.
YouTubers have several avenues to profit. One of the most popular is sponsorships, whereby a company pays a YouTuber to promote products. Once a channel reaches 10,000 public views, YouTubers can apply to be part of the YouTube Partner Program, which allows the platform to run ads on their channel. Essentially, the more traffic YouTubers receive, the more money they get.
Some YouTubers pay to team with multichannel networks, which offer content programming and collaboration and may offer a financial return on the investment. Another way to make money is through YouTube's Super Chats live streams, in which fans can pay to highlight their messages.
YouTubers also can acquire money via event bookings, selling merchandise associated with the channel, starring in TV commercials and developing a mobile app, according to USA Today.
Makenna and Kyle are sponsorsed by MunchPak, a subscription box for snacks from around the world, and they post videos once a month that show them tasting new foods. Their most popular video is titled "Americans try Swedish snacks for the first time" and has more than 800,000 views.
Besides the Gott Love channel, Kyle maintains his military channel, which has more than 117,000 subscribers. Makenna also has a personal account, where she posts about modeling. She has about 12,000 subscribers.
Loose fabric
Although many YouTubers live in the Las Vegas Valley, they are not united, said northwest valley resident Sean Cannell.
"I think the YouTube culture in Vegas is underserved and disorganized," said Cannell, 34. "In Los Angeles, there is definitely a huge YouTube culture, and Utah has the second-largest collective and unified group, and New York is huge. Vegas is sort of lacking that kind of connectivity."
To change that, Cannell and friend Derral Eves, a YouTube and video-marketing consultant from Utah, started a Meetup.org group for people interested in learning about how to market themselves on YouTube. The first monthly meeting was Nov. 8 at Frijoles and Frescas, 2490 E. Desert Inn Road, a restaurant owned by a YouTuber who goes by Mr. Arturo Trejo. About 50 people attended, Cannell said.
Another Meetup group, Las Vegas YouTubers, meets from noon to 3 p.m. Saturdays at Einstein Bros. Bagels, 2570 S. Decatur Blvd. It's led by 21-year-old Tyler Wayne, of Henderson.
Unlike the other YouTubers, Cannell has made YouTube his full-time job.
Cannell, who has been making videos since 2003, said he built a six-figure business called Think Media TV, which advises viewers on how to improve their YouTube channels. The company has 353,000 subscribers. The weekly videos cover video gear, lighting, audio gear and tutorials.
Cannell also maintains a self-titled personal channel, on which he posts inspirational videos; book and product reviews; and life hacks. This channel has 73,000 subscribers.
Tim Watts, of the southwest valley, moved to Las Vegas from Jacksonville, Florida, in June 2014 to increase viewership of his YouTube videos about playing poker.
"My videos were terrible, and I realized that if I really wanted to make my videos better, I would rather have Las Vegas as my background," he said.
Watts, a professional poker player, has made videos on his channel TheTrooper97Vlog since 2012. He has more than 30,000 subscribers.
Although the channel was just about poker at first, Watts also vlogs about living in the city.
"I basically (take the viewers) to Las Vegas for 12 minutes a day with my videos," Watts said.
His channel caught the attention of Intertops, a Europe-based online sports-betting company, which paid him to take trips and create videos of a poker tournament in Aruba and daily vlogs in Austria.
In November, Watts hosted his first poker night at the Westgate, which he said attracted 50 to 60 players. He hosts the event every Thursday there, placing a 360-degree camera in the middle of the table and recording the play. He posts a video about the event later.
When Jamie Skyes, 23, of the southwest valley, began receiving positive feedback in August 2015 from people who viewed her self-titled YouTube channel, where she posted videos of her doing makeup, she decided to pursue her passion for beauty. She had been studying human development and family studies at the University of Nevada, Reno and dropped out in December 2015, then moved back to Las Vegas to become a makeup artist.
Skyes said she learned by practicing on friends, family members and herself. Her YouTube channel has more than 8,000 subscribers. She posts a video almost daily, she said.
Her most popular video, which has nearly 60,000 views, shows her skin-care routine and makeup removal.
"My goal is to just have a platform where I can spread love and encourage people to be true to themselves," she said. "Yes, I wear makeup every day, but self-love is the most important. I want to be a fresh image to the beauty community that focuses on inward beauty even though we're doing makeup."
Vlogging Las Vegas
When Jacob Orth was planning his move to the Las Vegas Valley from Northern California, he couldn't find video information about what it's like to live here. He created a YouTube channel called JacobslifeinVegas to fill the void.
"When you think of Las Vegas, you think of the Strip," he said. "It's hard to think of a 'normal' life in Vegas. I was shocked that there were no locals putting videos online about what it was like to live here or providing any tourist information."
Orth, a host at Larry Flynt's Hustler Club, makes videos about how to get the work card required for some Las Vegas jobs. He also offers tips on buying a home, going on dates, saving money while traveling in Las Vegas and other topics that viewers ask him about. He typically posts videos on Sundays and Wednesdays, he said.
Orth's viewers contact him for advice on real-estate salespeople, financial advisers and other professionals, so he gets paid by companies for referrals, he said. He also has been paid to make videos for restaurants such as Stacks and Yolks and Omelet House, he said.
Orth said he gets paid a "decent amount of money from sponsorships but not enough for him to quit his job. He hopes to change that.
Having a united community of YouTubers is important to offering collaboration videos, sharing ideas and remaining social, Cannell said.
"Being a YouTuber can be surprisingly lonely even if you grow large; you still shoot videos by yourself in your office or your bedroom," he said. "We live in an online world, so it is incredibly important to have offline relationships to remain healthy."
Contact Kailyn Brown at kbrown@viewnews.com or 702-387-5233. Follow @kailynhype on Twitter.
The bigger picture
Assistant professor Benjamin Burroughs teaches a class on emerging media in the journalism department at UNLV. The class explores YouTube and other social media platforms, and how they play a role in media.
"YouTube is obviously not going anywhere, and it's become a larger part of culture and a larger part of the influencer economy that exists now, where everybody can connect with brands," he said. "(These YouTubers are) some of the prime movers and shakers of cultural trends."
Meetup groups
Derral Eves and Sean Cannell's monthly group:
Next meetup: TBA
Online: Meetup.com/YouTube-Video-Marketing-Podcasting
Las Vegas YouTubers:
When: Noon-3 p.m. Saturdays at Einstein Bros. Bagels, 2570 S. Decatur Blvd.
Online: Meetup.com/Las-Vegas-YouTubers
Social media: Facebook.com/groups/LasVegasYoutubers