Some closures at Lake Mead scheduled during High Flow Experiment
Updated April 26, 2023 - 2:31 pm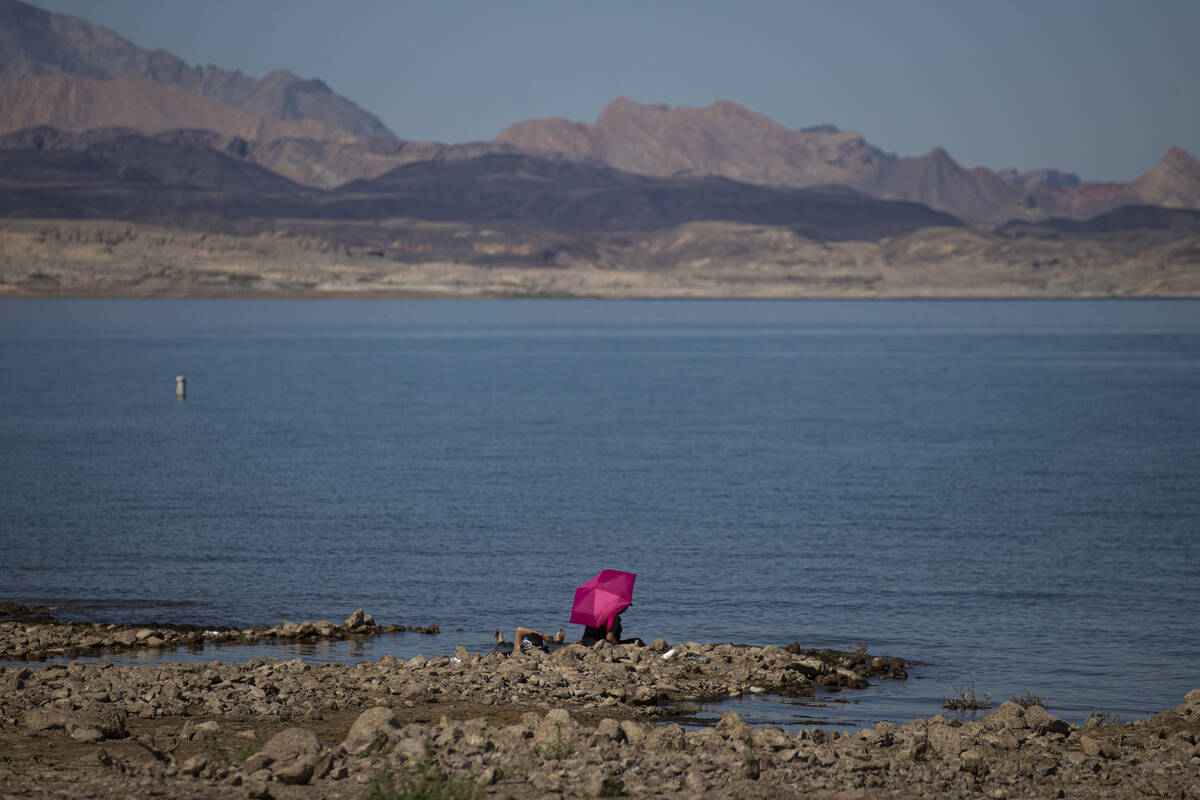 Lake Mead is planning to close a boat launch ramp and adjust other facilities along the shoreline this week as the Bureau of Reclamation conducts a High Flow Experiment at Glen Canyon Dam.
The dam's high water release is being orchestrated to push sediment in the Colorado River onto beaches and sandbars to help make them more usable for camping.
Pearce Ferry Launch Ramp, located along the Colorado River west of the Grand Canyon, closed at 2 p.m. Tuesday and is scheduled to reopen at 2 p.m. on April 30 due to the experiment.
National Park Service crews will also continue working on roads, culverts and itches around Pearce Ferry through May, according to a Lake Mead news release.
Crews will also move toilets and dumpsters at Boulder Beach and Swim Beach on Wednesday and Thursday for the experiment, but the area will remain open. Visitors are encouraged to use caution around heavy equipment.
In other park news, a new boat dock has been installed at Hemenway Harbor. Construction in the area is ongoing, but no closures are planned. The Desert Princess cruise has reopened for the season at Hemenway.
A new fishing pier is being installed at PWC Beach. The road closed Monday and will reopen at 4 p.m. Friday.
Echo Bay is also open with one lane on a pipe mat, and grading at South Cove is complete. Callville Bay Marina has installed a portable Mobi-Mat for boat launching that is managed by the marina. The mat is currently recommended for boats smaller than 60 feet.
The fuel dock project at Katherine Landing is almost complete. The project's ribbon cutting after party will be May 5 with live music, prizes and food and drink specials for the public.
The dirt lot near the Boulder Harbor restrooms will be closed from May 1 through 5 for park service heavy equipment training.
Visitors should also continue to be cautious of wet silt and mud from newly exposed shorelines at the reservoir, the park service said. If you or an animal get trapped in the mud, call Lake Mead's non-emergency dispatch number with your location at 702-293-8998.
As of Tuesday, the current water elevation at Lake Mead is 1047.15 feet, according to the Bureau of Reclamation.
For more information on Lake Mead visit nps.gov/lake.