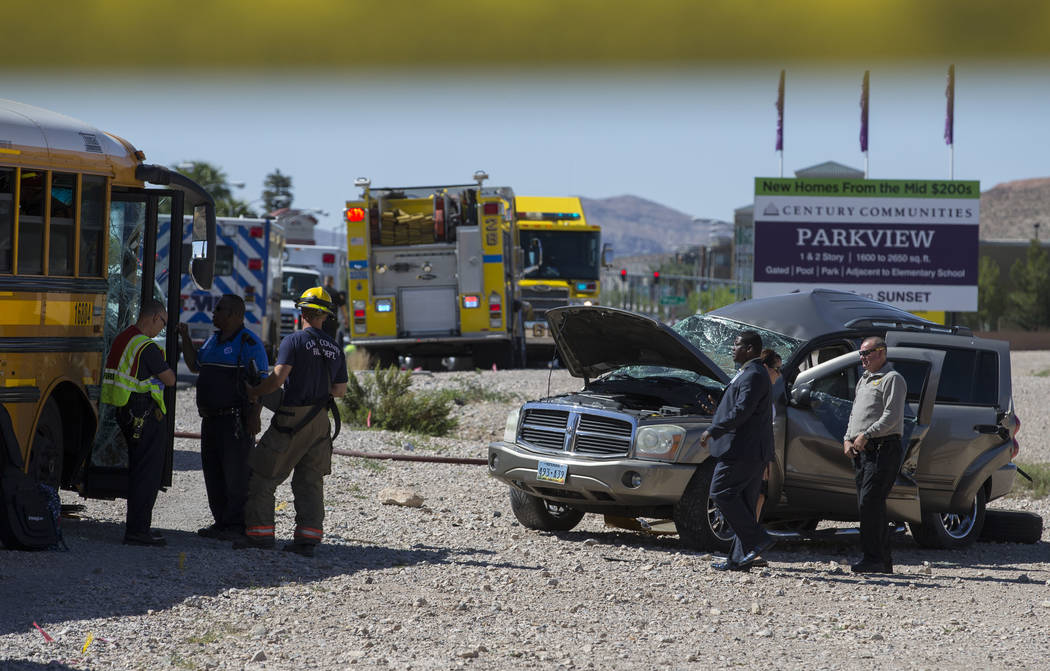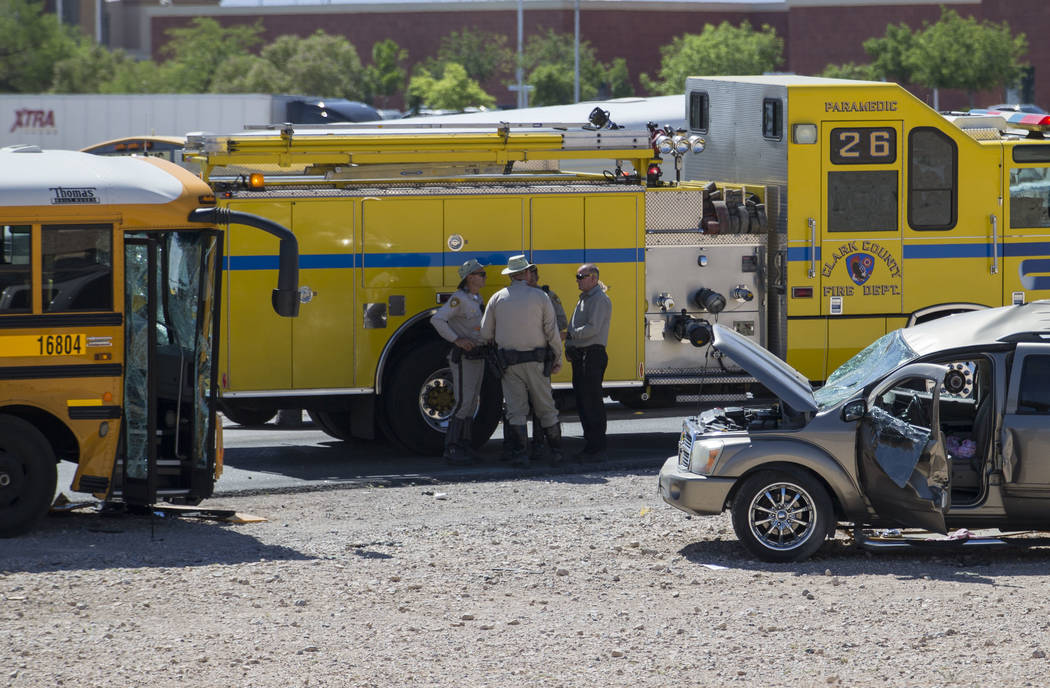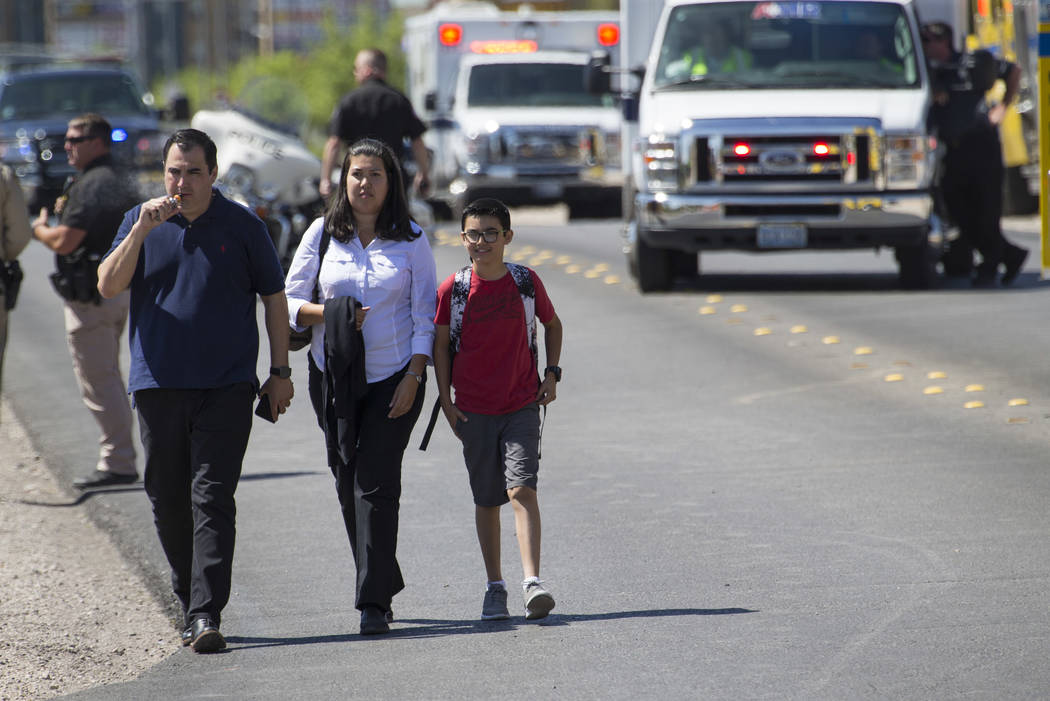 At least 11 people were injured Thursday morning when an SUV and a school bus collided in the southwest Las Vegas Valley.
Las Vegas police responded about 8:40 a.m. to reports of a crash involving a Clark County School District bus near South Fort Apache and West Post roads, according to Metropolitan Police Department spokeswoman Laura Meltzer.
A woman and infant inside the SUV were transported to University Medical Center in critical condition. Metro later said their conditions had been stabilized.
A CCSD spokesman said the school bus was going to Faiss Middle School with 37 students on board. Eight students as well as the driver of the bus were hospitalized with injuries that were not life-threatening, police said. At least a dozen ambulances were sent to the scene as a precaution.
Eleven-year-old Delaney Lindboe told reporters at the scene that she knew something was wrong when she felt the bus driver hit the brakes. Then the crash kicked up a dust cloud.
"It looked like we were in the middle of a tornado," the sixth-grader said. "Then I saw my friends crying."
Delaney said the crash did not scare her as much as the fact that her friends needed to go to the hospital. Her father, Eric Lelievre, said he had heard the other children suffered minor injuries, such as bruised ribs and sore necks.
Parents were notified, and any students who were not picked up at the scene were taken to the middle school for a medical exam.
Second serious bus crash this month
This is the second serious injury crash involving a CCSD school bus this month. On May 4, a woman died and 16 children were injured when a Ford Taurus crashed into a bus in the northeast valley.
Earlier this week, multiple Las Vegas agencies participated in a mass casualty training event involving a mock school bus rollover similar to the May 4 crash.
Lelievre said recent crashes briefly made him think twice about sending his girl to school on a bus. But they also illustrated the advantages of riding in a heavy, reinforced vehicle.
"They're safer on a bus then in a car, obviously," he concluded.
Details about the cause of the crash were not available Thursday. Metro's collision investigation section, which investigates fatal crashes, did not respond to the scene. Police Department spokesman officer Larry Hadfield said Fort Apache would be closed to traffic into the afternoon as traffic detail officers investigated.
Contact Wesley Juhl at wjuhl@reviewjournal.com and 702-383-0391. Contact Max Michor at mmichor@reviewjournal.com or 702-383-0381. Follow @WesJuhl and @MaxMichor on Twitter.