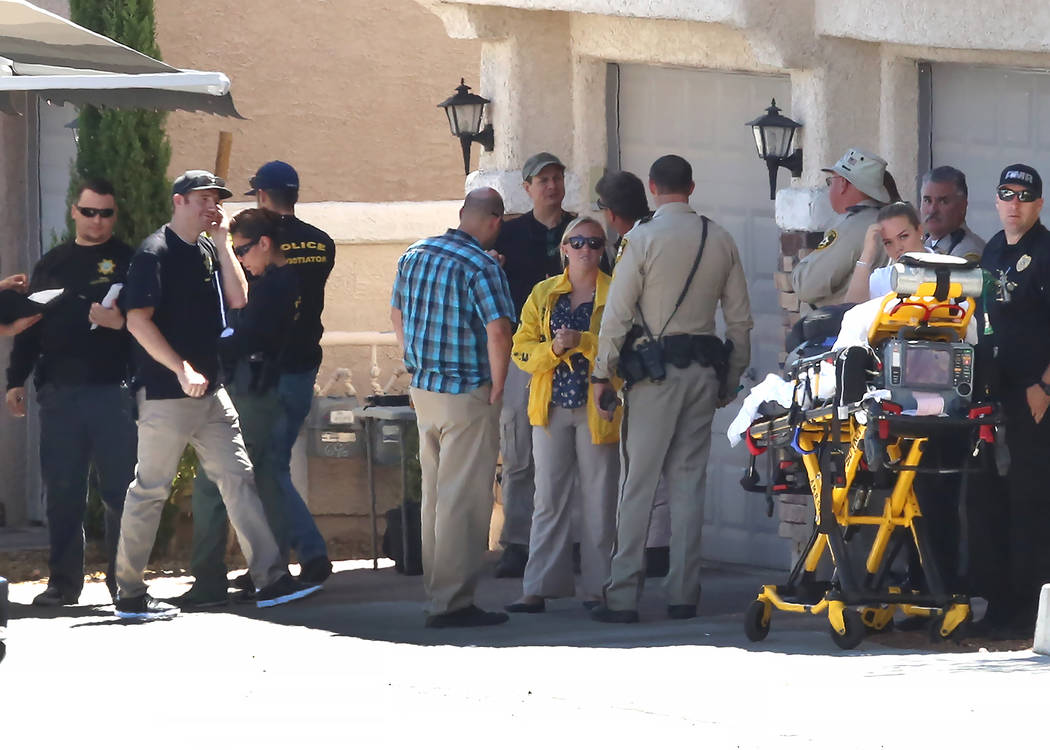 An hours-long barricade situation in southwest Las Vegas ended with an arrest about 1 p.m. Tuesday, according to Las Vegas police.
Police responded to neighbors' reports of a woman and child screaming for help about 7:30 a.m. The woman told police she had been attacked by her husband, according to Metropolitan Police Department Lt. Grant Rogers. Rogers identified the husband as 41-year-old Russel Deck.
The woman spoke to police and told them that Deck was attempting to kill himself. Police described it as a domestic incident involving a male with a self-inflicted injury to his head.
"He took a large picture frame and smashed himself in the face with it," Rogers said. "No other motive as far as attempting suicide right now that we know of."
Deck was arrested and transported to the Clark County Detention Center, where he may face domestic violence charges, according to Metro spokesman Jacinto Rivera.
Deck is a felon wanted by the U.S. Marshal's Service on charges of domestic battery, Rogers said. Deck was imprisoned for eight years in Flagstaff, Arizona, for robbing a bank, he said.
The woman and child were pulled safely out of the home on Tom Noon Avenue, near Blue Diamond Highway and South Durango Avenue. No injuries to either have been reported, according to Metro spokesman Larry Hadfield.
Residents around the vicinity were evacuated and had not been allowed back in as of early Tuesday afternoon.
Contact Isabelle Delgado at idelgado@reviewjournal.com or 702-383-0381. Follow @izzydd_ on Twitter.