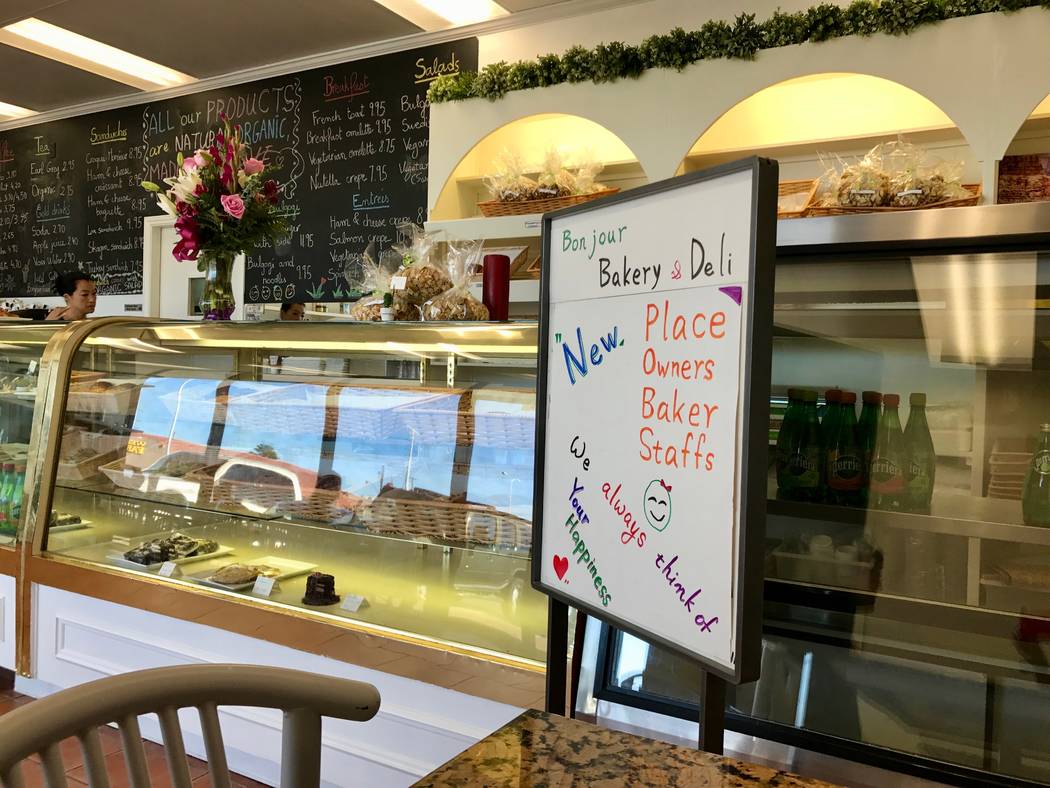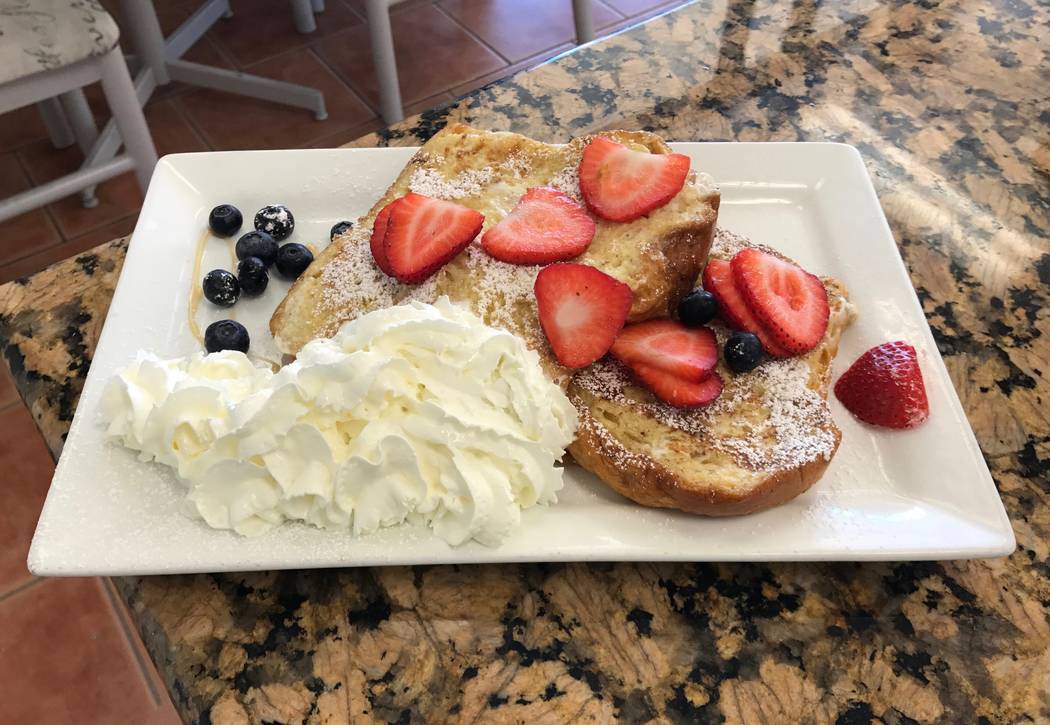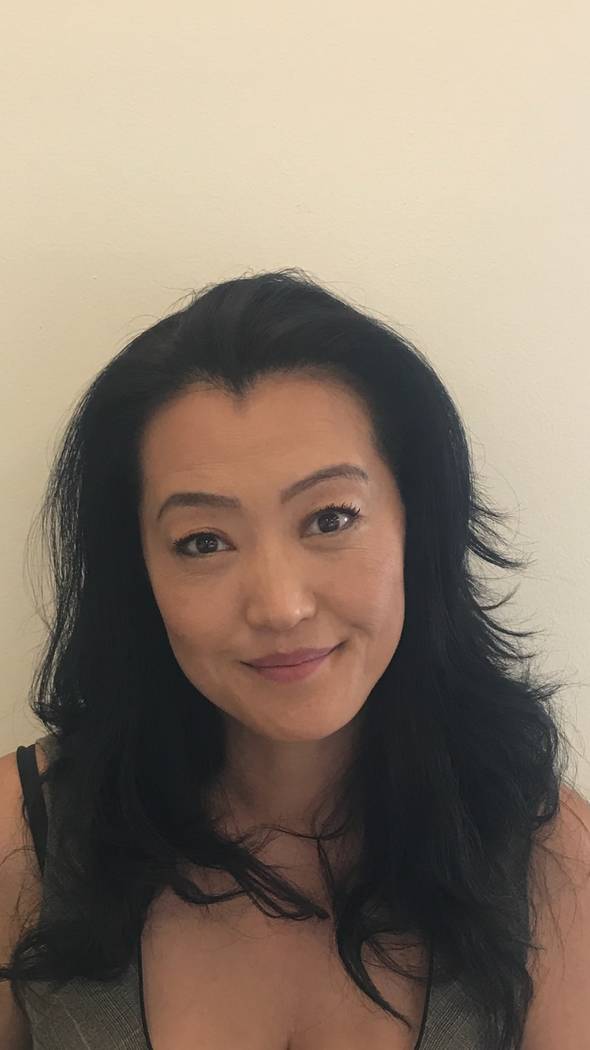 French, Italian, Korean and Swedish flavors meet and mix at Bonjour Bakery & Deli, under new ownership in the Times Square Shopping Center on South Rainbow Boulevard.
The former home of Bonjour Euro Cafe was purchased in June by Las Vegas businesswoman Kristin Forsberg. The interior and menu received a makeover before the bakery opened in early August.
Display cases show off pastries, including cannoli, eclairs, macarons and palmiers. Woven baskets behind the counter contain heaps of croissants (almond, chocolate, coconut and plain) and loaves of bread.
The menu includes French classics, such as croque-monsieur ($9), and Swedish ones, such as the Skagen (shrimp salad) sandwich ($9). Bulgogi — Korean-style beef that's thinly sliced and marinated — is served as a burger ($12), noodle dish ($10) or on a salad ($9).
There's a full espresso bar and breakfast options, including French toast ($10), omelettes, crepes and spinach quiche ($10).
Born in South Korea and adopted by Swedish parents, Forsberg became a business developer in Sweden and worked with the government in mergers and acquistions. She relocated to Las Vegas to take a software job for a casino company.
Forsberg stayed to start her own software business, and became a regular at Bonjour for over a decade before she bought it.
"I believe that when you have a strong team and you have good products, you create magic," Forsberg said. Forsberg is looking to create a boutique coffee brand and eventually expand to several locations around the valley.
Assembling that magic team to help her do it, though, was unlike any hiring experience she'd had. Word spread that the bakery was under new ownership, she said, and people came knocking on the door to ask if she needed help. She was used to long, drawn out searches for employees, Forsberg said.
"People came here like bees to honey," she said. "I've never built a business like that before. I read (resumes) and references and things like that. It's different here."
Contact Madelyn Reese at mreese@viewnews.com or 702-383-0497. Follow @MadelynGReese on Twitter.
Bonjour Bakery & Deli
Where: 4012 S. Rainbow Blvd., Suite J
Hours: 8 a.m.-6 p.m. weekdays, 9 a.m.-4 p.m. weekends
Phone: 702-827-8570
Support for nonprofits
Bonjour Bakery & Deli owner Krisitin Forsberg works with local artists, who display their art for sale in the restaurant. Artists who display their work must donate a portion of their proceeds to a nonprofit. Right now, proceeds are going to Awareness is Prevention, a favorite of Forsberg's. The nonprofit is dedicated to educating the public about sex trafficking and is run by Lena Walther, the honorary Swedish consul to Nevada.