Britain-based enlightenment group starts Las Vegas chapter
January 23, 2018 - 12:59 pm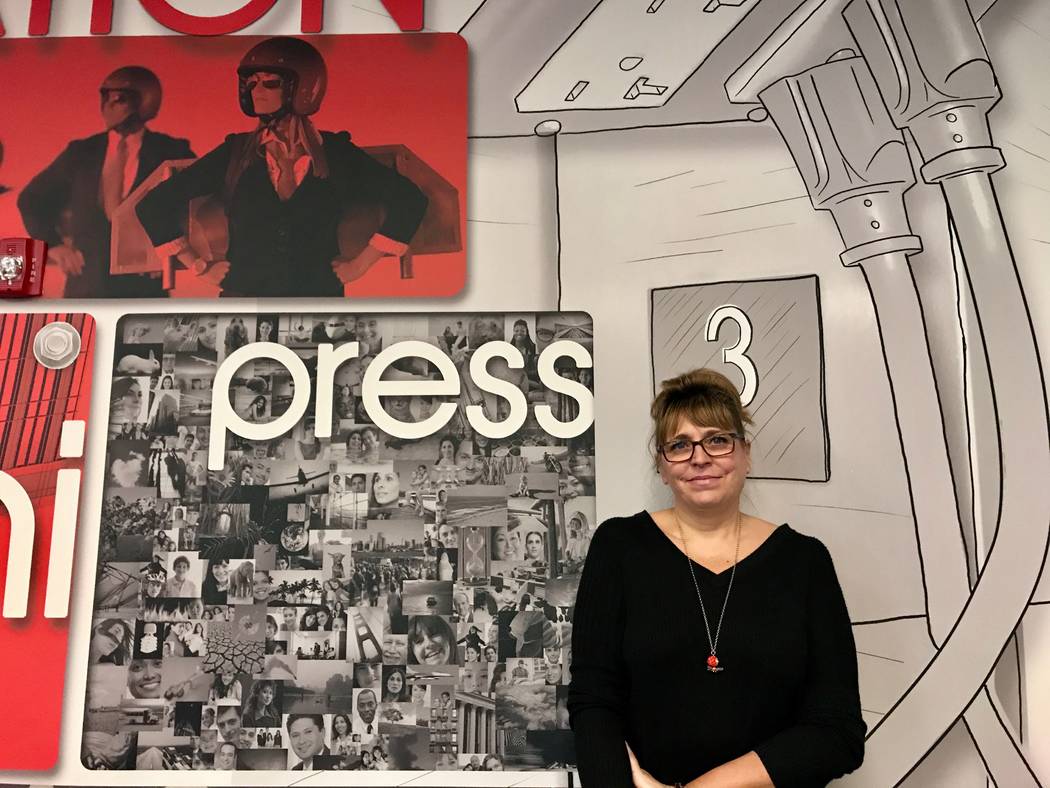 A centuries-old, London-based academic group whose alumni include Charles Dickens, Benjamin Franklin and Stephen Hawking has started a chapter in Las Vegas.
The Royal Society For the Encouragement of Arts, Manufactures and Commerce, or RSA, advocates for "21st-century enlightenment" in the areas of public service and community, creative learning and development and economy, enterprise and manufacturing.
The group, founded in 1754, publishes more than 40 in-depth reports a year that inform public policy and academia. It also organizes academic lectures and social events for its fellows.
The RSA has over 28,000 fellows worldwide, including 900 in the U.S. Zoë Camper, a newcomer to Las Vegas from London, leads the Las Vegas chapter. The group held its first meeting Jan. 12 at the Innevation Center in the southwest valley.
The meeting was a chance for RSA members to discuss the future of artificial intelligence and how its expansion should be handled ethically.
Speakers included Rumman Chowdhury, a principal at a Bay Area digital-solutions company; John C. Havens, executive director of the IEEE Global Initiative on Ethics of Autonomous and Intelligent Systems; Rashik Parmar, technical executive at IBM; and Ian Arrowsmith, senior director at Scientific Games. Many participated via videoconference.
Camper, a cognitive-computing specialist, moved to the valley in March with her husband, who works for Scientific Games Corp. She has been a fellow with the RSA for about a decade.
"This is a tremendously traditional organization that's turning itself on its head," Camper said of RSA. The organization has been expanding its global footprint, especially in the U.S., for over ten years.
Camper said it was important she didn't come to the United States empty-handed, so she brought the RSA.
"The RSA is more used to writing reports and publishing them," Camper said. "Now you can't, as an organization, keep writing 30,000-word reports and expect people to take notice. That's not the way the world works at all."
Instead, Camper and the RSA are reaching out through open-to-the-public events and social media and expanding to more countries.
At the Jan. 12 meeting, the group started by hashing out the basics: What, exactly, is artificial intelligence? Andwhat is AI's future?
The event was livestreamed to over 130 people. About 20 were in the audience.
"I see artificial intelligence as algorithms that learn from their environment and self-evolve," Chowdhury said. "… AI senses and interacts and learns from its environment."
AI will develop quickly, the event's speakers agreed, and it will be tempting for users to outsource everyday decision-making to technology.
"There are the decisions we can give to AI, like mapping directions, and then the decisions we should not, that we have human responsibilities for," Chowdhury said.
These are dilemmas that society will be confronted with as technology becomes more advanced, Camper said. She hopes to facilitate discussions and create solutions through RSA meetups.
The group plans to meet about every four months; Camper said the next topic likely will be smart cities.
"(The RSA) throws a light on what humanity is doing to itself," she said. "… (So) let's have a bigger conversation and make sure we understand what we're doing before we do it."
Contact Madelyn Reese at mreese@viewnews.com or 702-383-0497. Follow @MadelynGReese on Twitter.
RSA history
Founded: 1754 (royal charter granted in 1847)
Founder: William Shipley, English artist, social reformer and inventor
First meeting location: Rawthmell's Coffee House in Covent Garden, London.
Website: thersa.org
Social media: facebook.com/theRSAorg