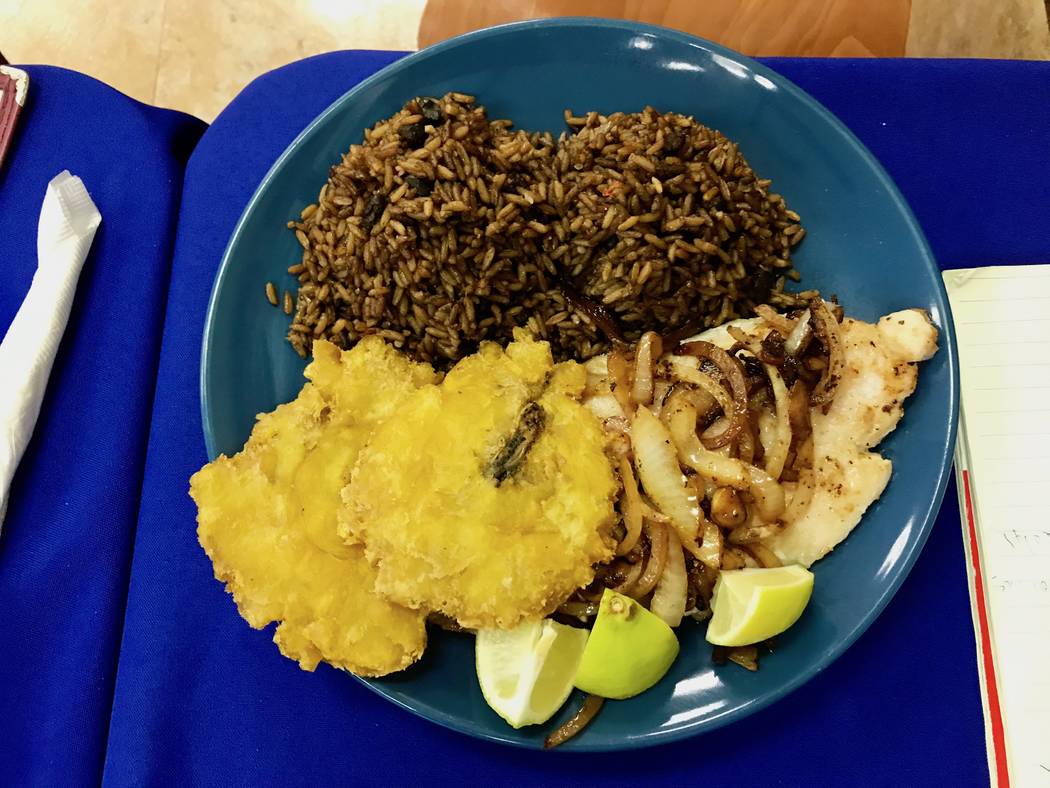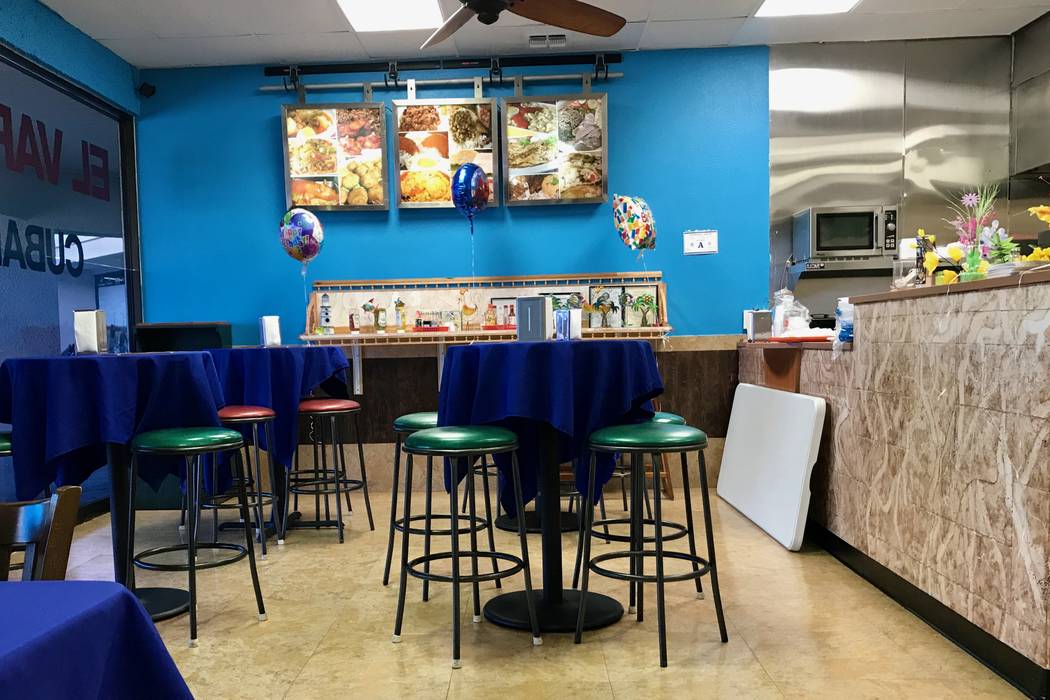 A Cuban restaurant has opened in the southwest valley with a menu that reflects the country's Spanish, African, Caribbean and native Taino influences.
El Varaderito on South Decatur Boulevard opened in June. The restaurant is named after Varadero, Cuba, a beach resort town east of Havana known for its 13 miles of white-sand beaches.
The menu includes Cuban pizzas ($6.50-$8.50) with toppings of pineapple, shrimp, chicken, tuna and bacon. There are also spaghetti dishes with toppings that include shrimp, sausage and ham ($6-$7.50).
Main dishes include fried chicken, grilled or breaded chicken, roast pork, grilled and fried fish fillets, calamari, and shredded beef ($8.50-$9.50).
Each dish comes with two sides, such as french fries, fried plantains, white rice, plantain chips and black beans and rice ($1.50-$3.50).
Small dishes include tamales ($2.50), croquettes ($0.60), stuffed potato ($2) and fried yuca ($5).
The sandwich menu includes a traditional ham-and-cheese Cuban ($8.50), shredded beef ($8.50) and pork ($6.50).
A dessert case near the front counter houses handmade sweets, including flan, eclairs, senorita (custard-filled pastry) and tartlets ($0.90-$2.50).
The restaurant also makes large cakes (including flan, cappuccino cake and bonbon cake) for $12-$30.
Contact Madelyn Reese at mreese@viewnews.com or 702-383-0497. Follow @MadelynGReese on Twitter.
El Varaderito
Where: 342 S. Decatur Blvd.
Hours: 10 a.m.-10 p.m. Mondays-Saturdays; noon-10p.m. Sundays
Phone: 702-834-5489
Facebook: bit.ly/2zytwTp
342 S. Decatur Blvd., Las Vegas, NV, 89107