Fist of Fusion owner borrows mom's recipe for short ribs
November 17, 2017 - 10:37 am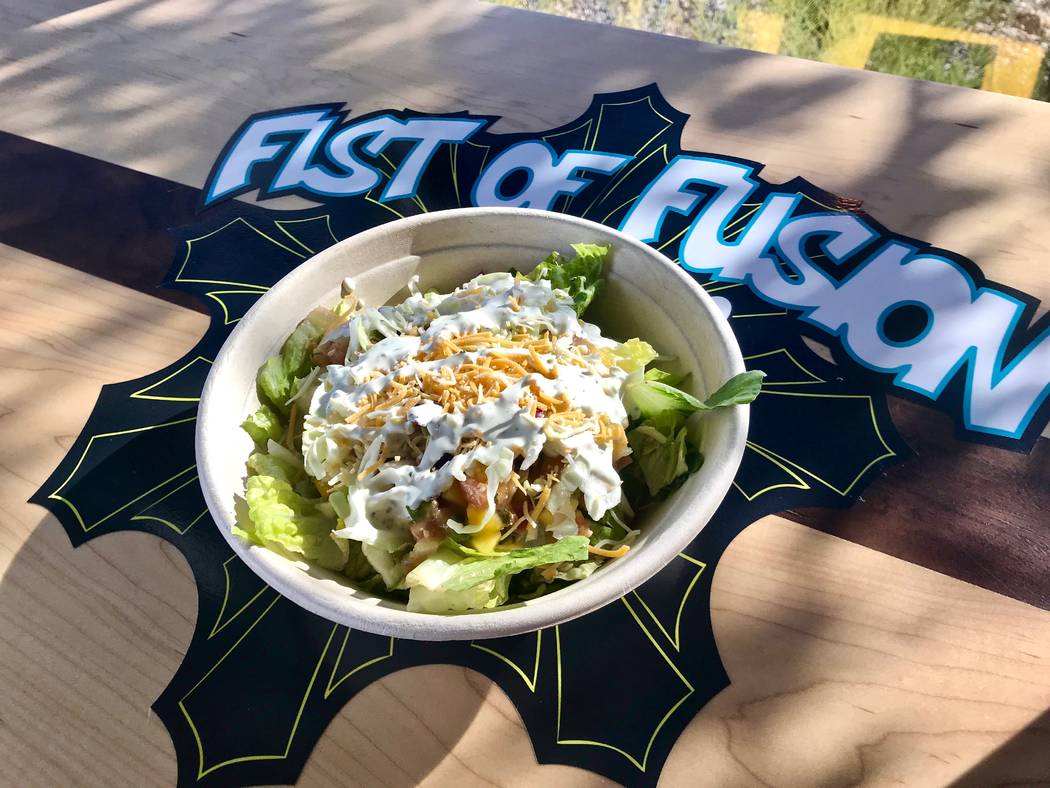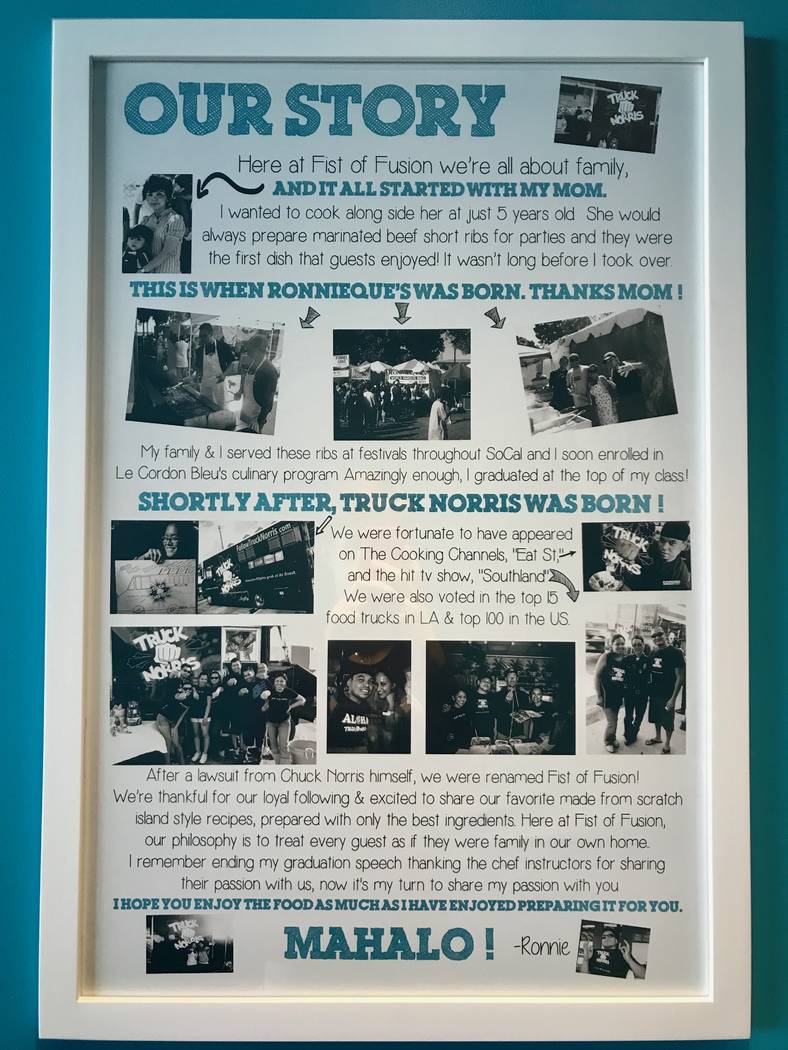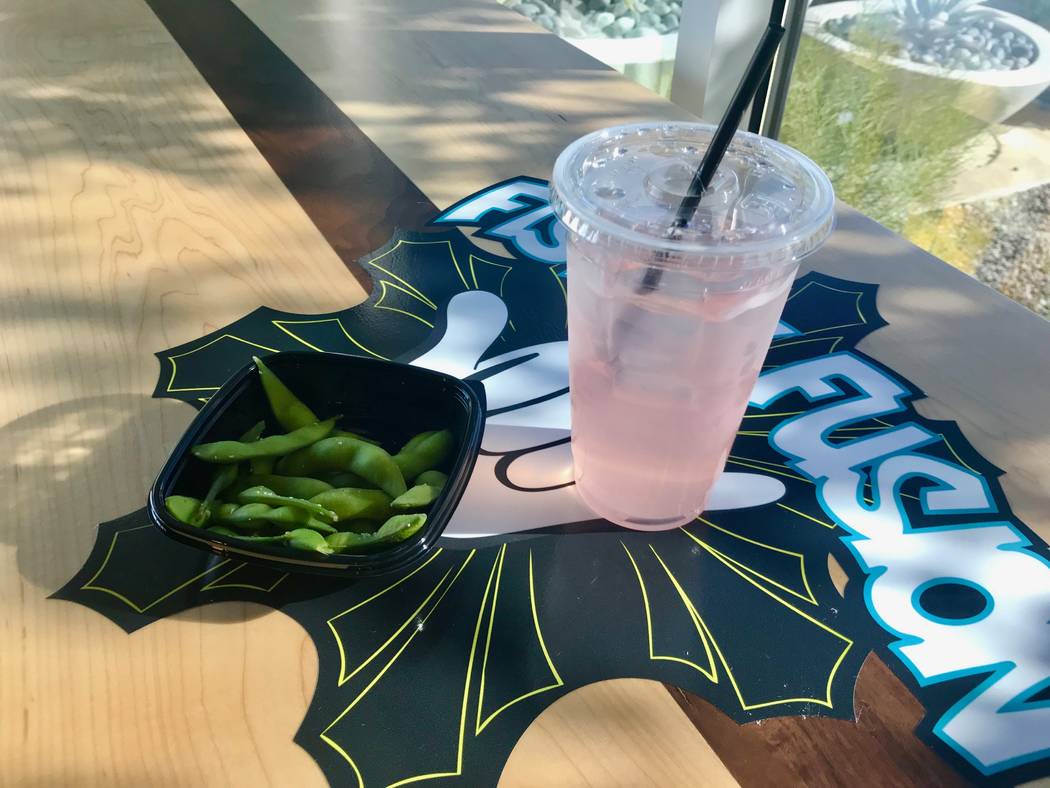 Ronnie Lucido grew up eating his mom's beef short ribs.
It was her go-to dish to bring to parties, and Lucido said it was always "the first thing to go."
Lucido now serves his mom's ribs and other Filipino and Hawaiian dishes at Fist of Fusion, which opened Nov. 5 in the southwest valley.
It was his sister's idea to serve ribs to larger crowds. In 2001, the family started cooking at food festivals in Southern California.
"We were busy. It was like a lightbulb for us like, 'Maybe we can do this,'" Lucido said. At the time, Lucido was going to nursing school, but he left and joined Le Cordon Bleu's culinary program. The family planned on opening a restaurant together when he graduated in 2008.
About two months from Lucido's graduation, his parents called it off. The Great Recession had hit, and opening a restaurant seemed like too much of a gamble. Lucido went to work for Prudential Lighting, a commercial lighting company in Los Angeles, for about three years.
During that time, he scrimped and saved and kept dreaming of the restaurant. With the help of his parents, Lucido bought a food truck — which he called Truck Norris — and sold food on nights and weekends.
"Even though it was a lot of work, I loved it," Lucido said. Six months after starting the food truck, Lucido quit his day job and focused on the truck.
Four years, one marriage, two children and one lawsuit from Chuck Norris later, Fist of Fusionwas born. The concept has been a food truck and a food stand at Wet 'n' Wild. Lucido opened his first brick-and-mortar restaurant in the Hollywood neighborhood of Los Angeles in March.
The Las Vegas location serves rice bowls, burritos, tacos and salads. Rice bowls come in three sizes — keiki ($6), regular ($8) and large ($10) — and include Hawaii teriyaki chicken, sesame chicken, boneless and bone-in beef, pork and pork belly, tofu and teriyaki vegetables.
Appetizers include Spam musubi (fried Spam on rice wrapped in seaweed, $3), salted edamame ($5) and pork nachos ($8).
Fountain drinks are $2, and tropical lemonade POG., which stands for passion fruit-orange-guava, a popular Hawaiian beverage, is $2.79.
The restaurant has a large mural by Los Angeles artist John Park that depicts a Hawaiian woman playing a ukelele on a beach.
Lucido chose the corner of South Buffalo Drive and West Warm Springs Road because of its proximity to the water park, where he said business was great.
"This is where I wanted to be," Lucido said, "seven minutes from Wet 'n' Wild. It's perfect."
Contact Madelyn Reese at mreese@viewnews.com or 702-383-0497. Follow @MadelynGReese on Twitter.
Fist of Fusion
Where: 7355 S. Buffalo Drive, Suite A
Hours: 11 a.m.-9 p.m. Mondays-Saturdays
Website: fistoffusionislandgrill.com
Phone: 702-462-9792
Social media: facebook.com/fistoffusion, instagram.com/fistoffusionislandgrill, twitter.com/fistoffusion