Food bank, grocers tackle food insecurity in Las Vegas
October 24, 2017 - 9:35 am
Updated October 26, 2017 - 10:59 pm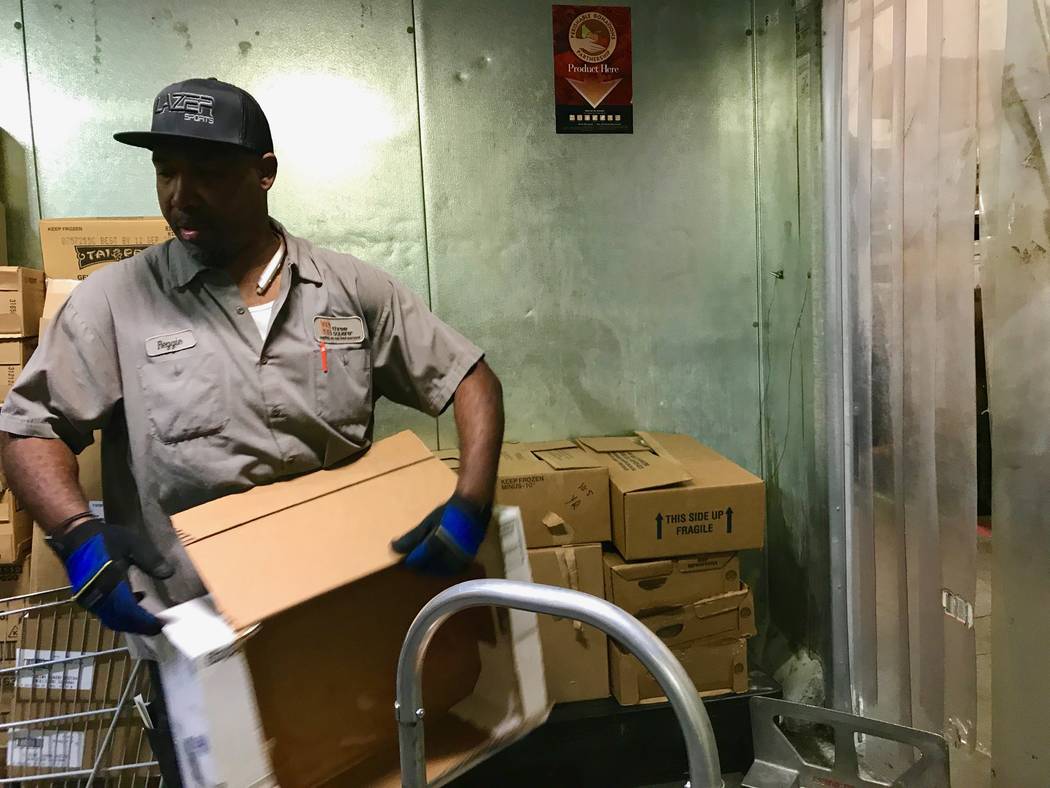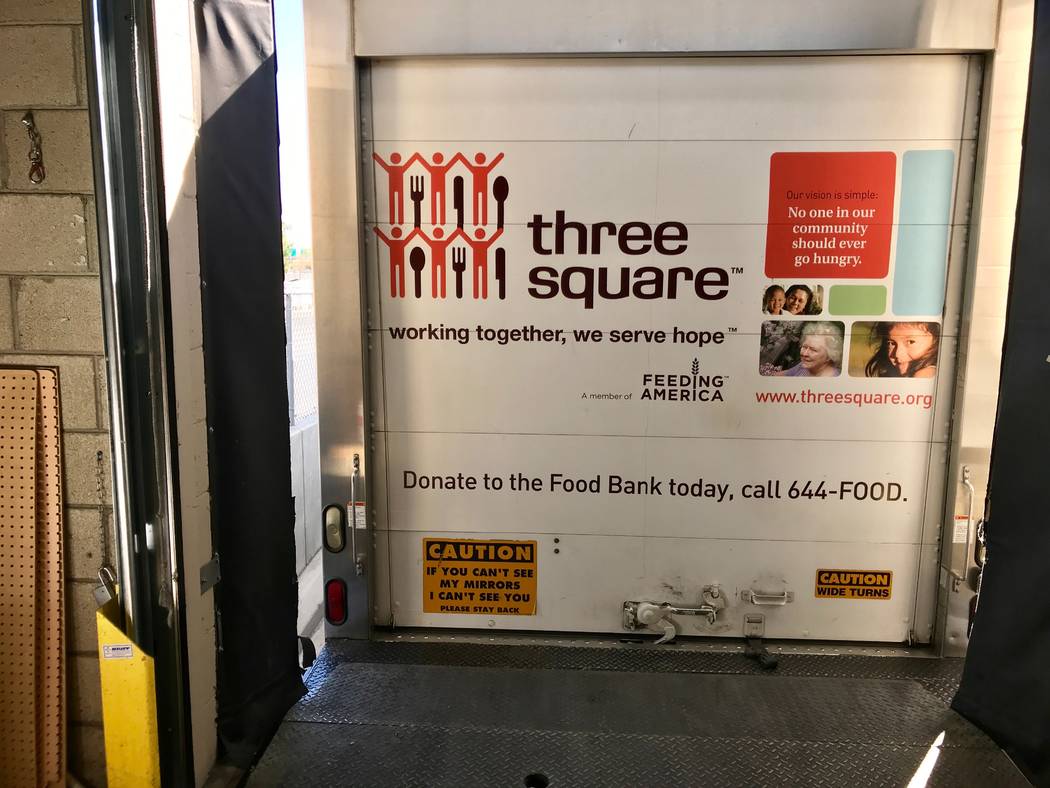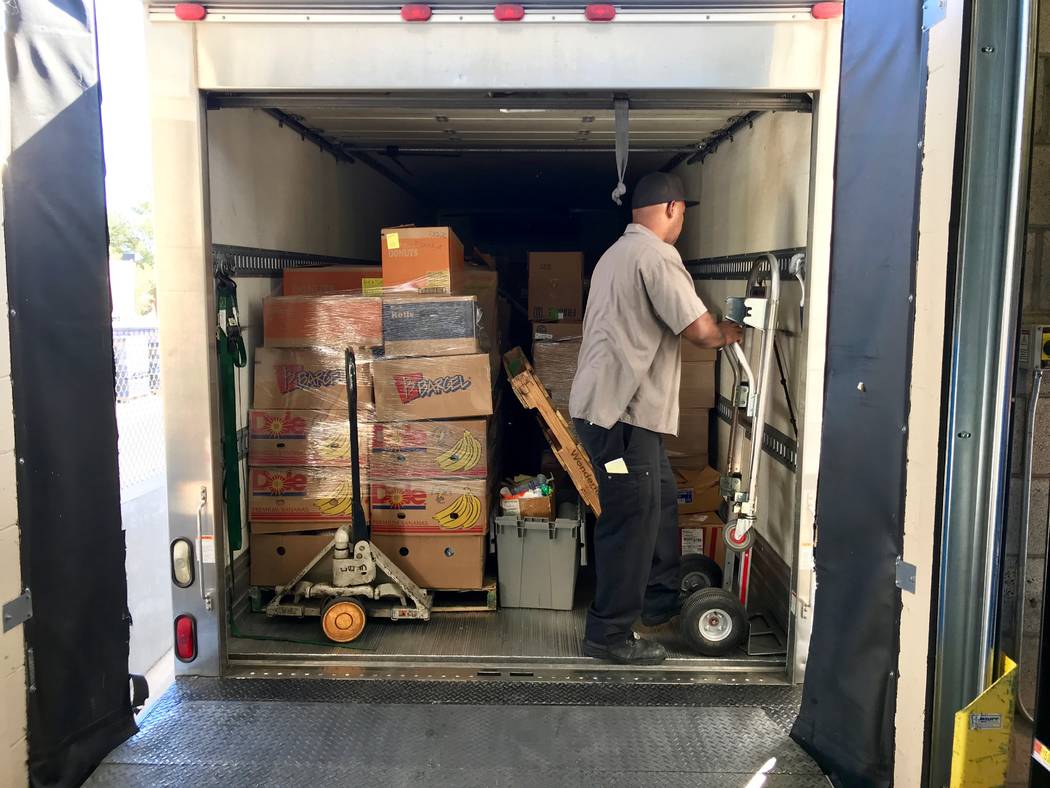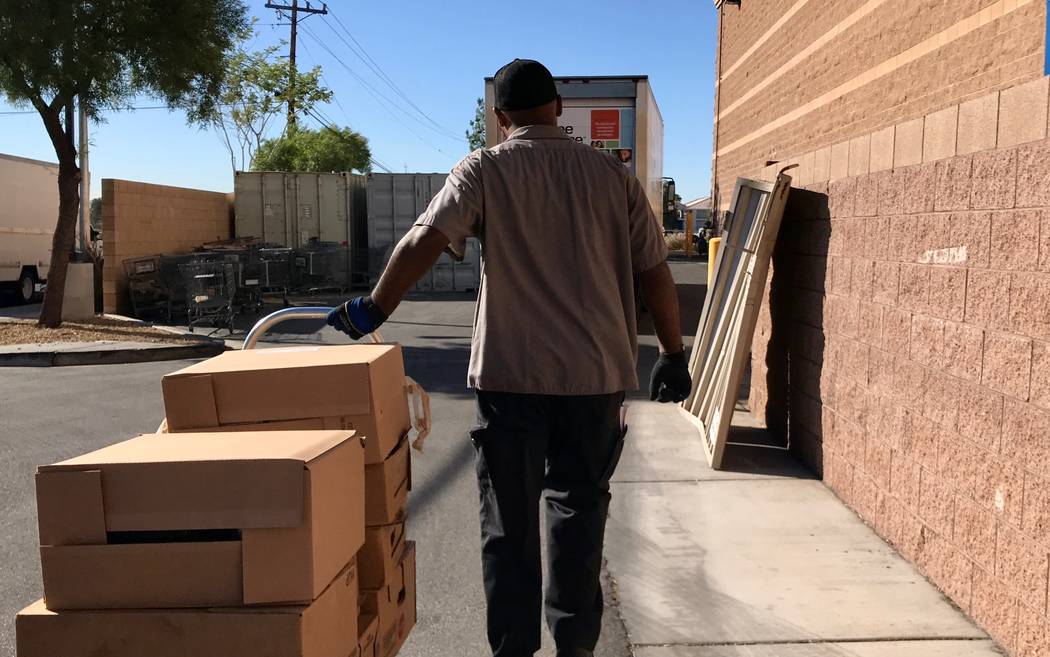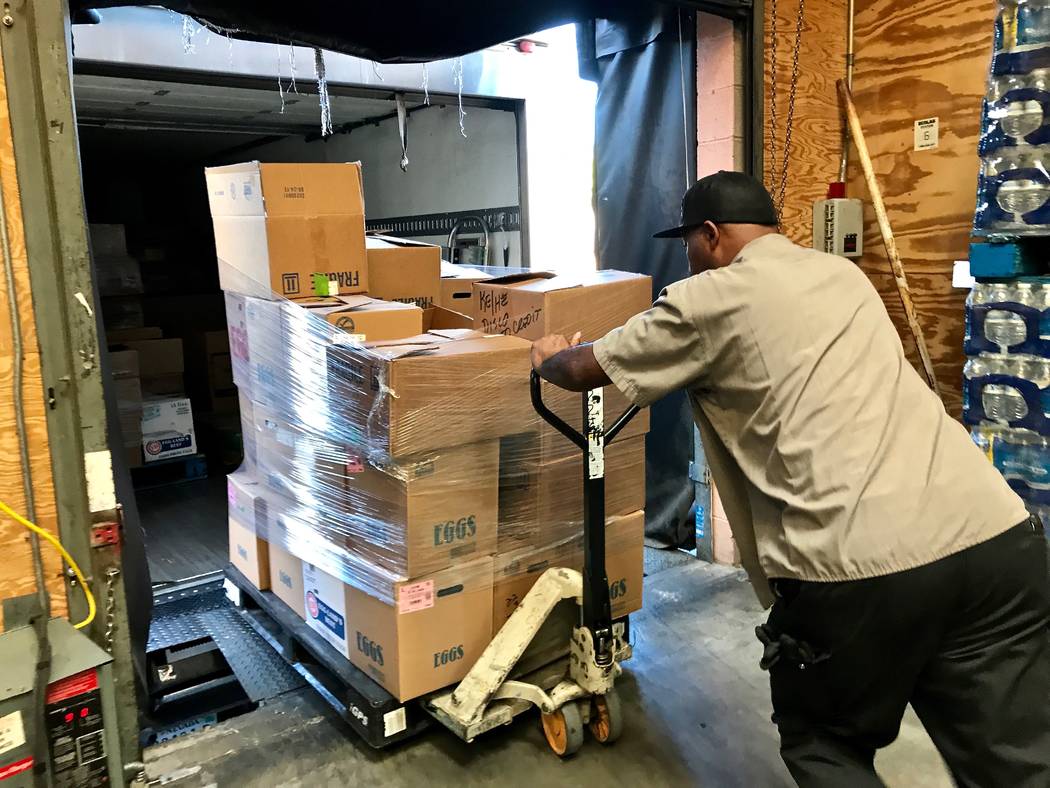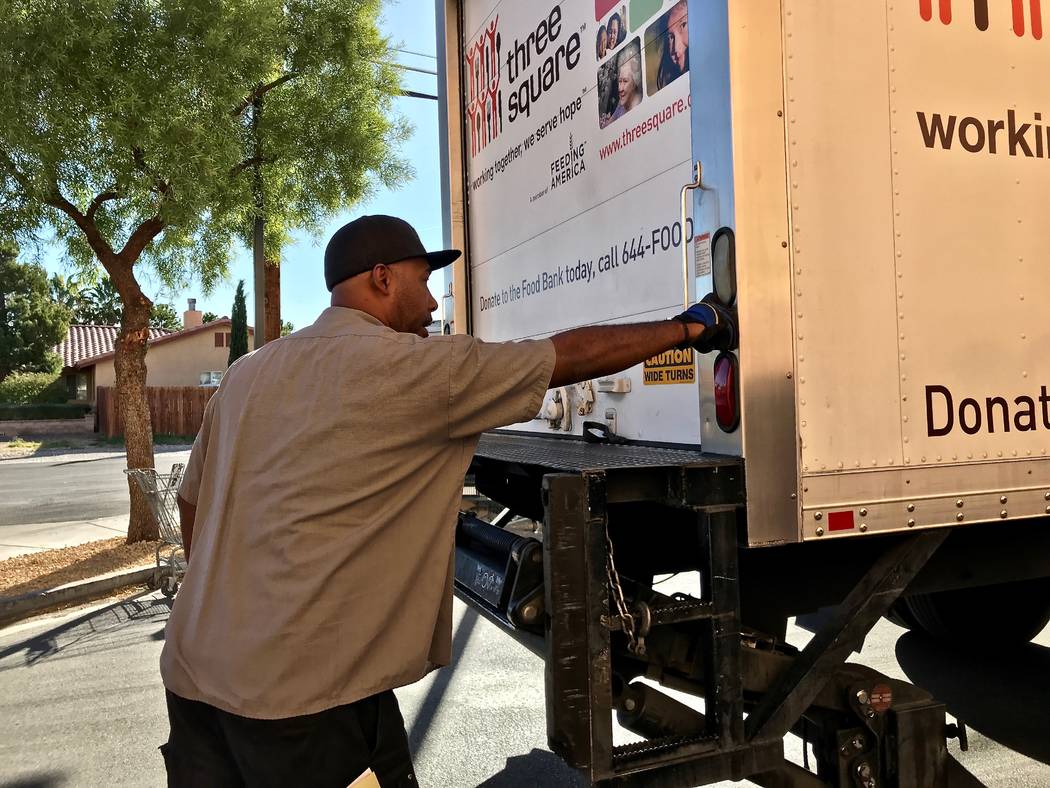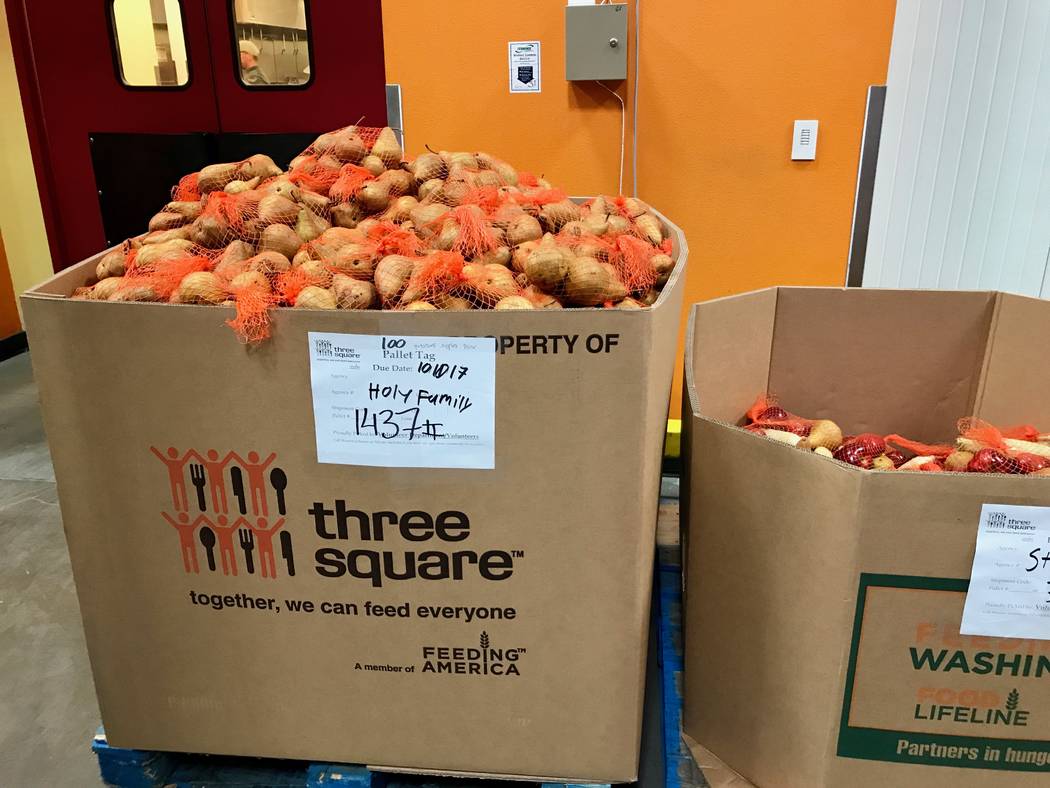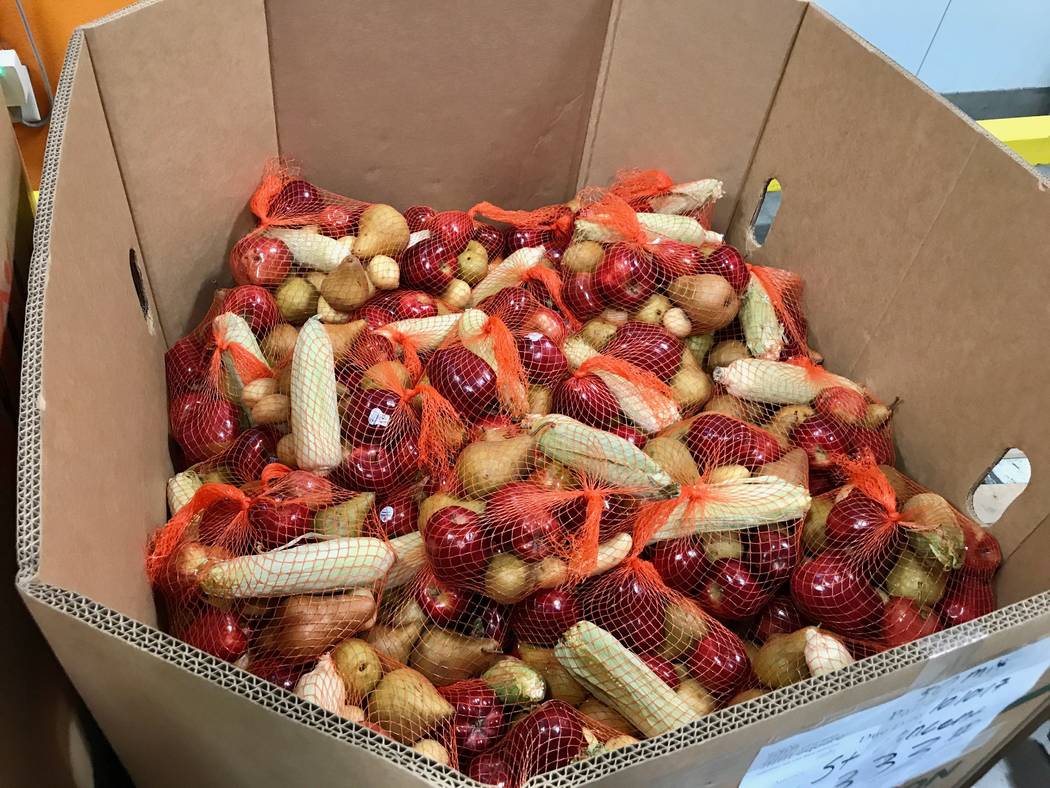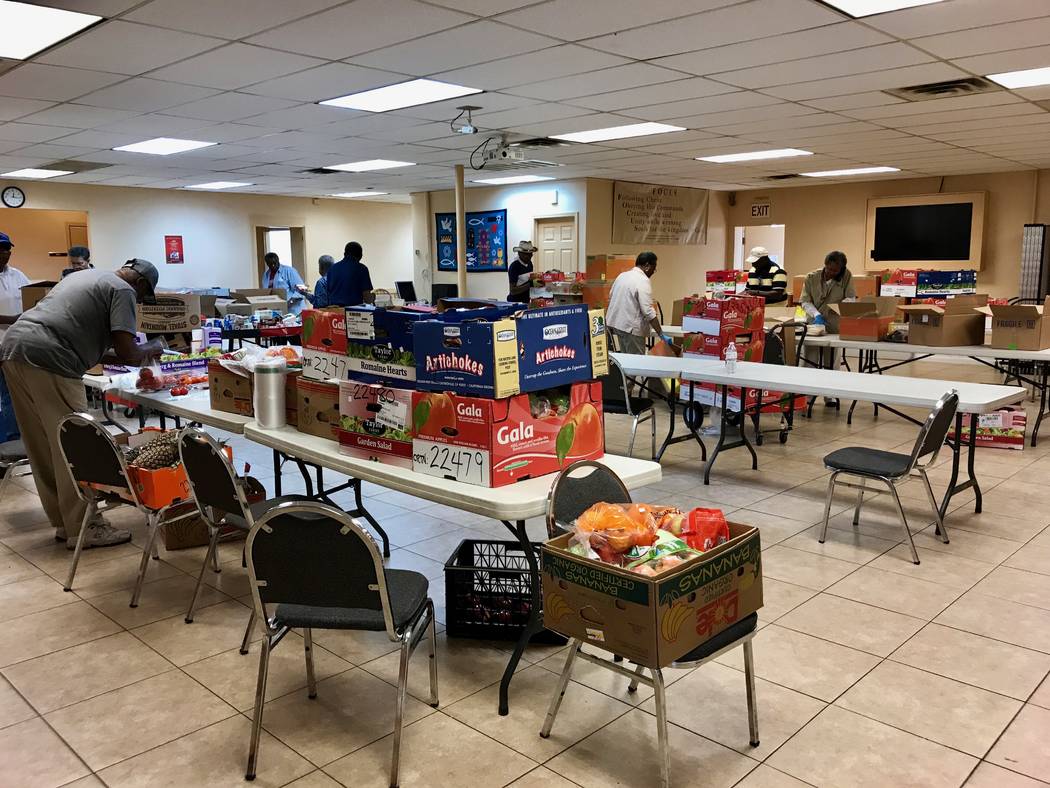 This is the first installment in a three-part series on food waste in Southern Nevada. The next installments will appear in View on Nov. 16 and Nov. 30.
Joan Crawford watched as boxes of frozen meat and dairy products were carted through the back door of the First African Methodist Episcopal Church.
An eight-year volunteer at the North Las Vegas church's food pantry, Crawford oversees the intake and storage of the food the church serves every Thursday. As volunteers carried in boxes of frozen chicken and ground beef, containers of yogurt and cartons of eggs, Crawford directed traffic.
"I've got more milk out here!" a volunteer shouted through the door. The pantry kitchen swarmed with volunteers as they sorted and packed several freezers and refrigerators with donated goods.
As food flooded in from the Three Square truck outside, Crawford kept her eye on each package's quality. Unlike donations to Three Square, a nonprofit food bank, this food has been "rescued" from grocery stores.
Three Square's food-rescue program is one example of how nonprofits and businesses in Las Vegas are helping reduce food waste, while feeding families in need.
Every year in America, about $218 billion (or approximately 1.2 percent of gross domestic product) worth of food is thrown away, according to the national nonprofit food bank network Feeding America. That's about 52 billion pounds of food that gets sent to a landfill and another 20 billion pounds that never makes it off of the farm.
About 21 percent of landfill volume is food waste, according to the Environmental Protection Agency. In 2015, along with the Department of Agriculture, the EPA set a goal to cut food waste in half by 2030.
Even with such waste, about one in seven people (14 percent) in the U.S. is "food insecure." That means they don't have consistent access to nutritious food to maintain a healthy lifestyle, according to Three Square.
In some areas, that number is higher. In the 89030 ZIP code where First AME is, 16 percent of residents are food insecure. In the neighboring 89106 and 89101 ZIP codes, about one in four people are food insecure.
Much of the southwest valley suffers from high levels of food insecurity, too. In much of Spring Valley and sections of Enterprise, between 15 and 20 percent of families don't know where their next meal is coming from.
Millions of meals 'recovered'
The food was delivered to First AME that morning by Reggie Cummings, one of Three Square's six drivers who spent their morning visiting grocery stores to pick up food that couldn't be sold and otherwise would have ended up in a dumpster.
Three Square has spent the last 10 years building the food-rescue program through its partnerships with retailers including Target, Walmart, Albertons, Smith's and Vons, said Maurice Johnson, director of operations at Three Square. The nonprofit works with 216 stores across the valley, as well as out-of-state farms, to recover products that won't make it to store shelves. Last year, the nonprofit added overnight Starbucks pickups, starting with 14 locations and increasing to 75 stores throughout the valley.
Once food is picked up, drivers quickly transport the goods in refrigerated trucks to Three Square's partners, including churches, schools, community centers and senior centers.
About 60,000 pounds of food is recovered every day, Monday through Friday. That's about 1.2 million pounds a month, which turns into about 11 million meals a year, all from recovered food.
"A lot of what is allowed to be donated is figured out at the corporate level," said James Ray, a grocery rescue representative at Three Square. The nonprofit is part of the Feeding America network of food banks, which negotiates at the corporate level with grocery chains and farms to decide on what can be donated.
The biggest misconception about rescued food is that it must be rotten or bad, Ray said. Food that has been opened (like a box of cereal) or food that is rotten would never be rescued. But that's not the only type of food that gets thrown away.
There's a laundry list of reasons for why a grocery store might not be able to sell a product. The item might be close to its expiration date or a can might be dented. Or it might be ugly: an apple might be considered too small for display, or an eggplant might be the wrong shape, Ray said.
In the field
It's just after 9 a.m. on a Tuesday in October, and truck driver Cummings is halfway through his daily route.
At the Albertsons at the intersection of Blue Diamond Road and South Decatur Boulevard, Cummings pulled his large truck with refrigerated trailer to the back of the store, where he was greeted by the store's receiving clerk.
Cummings took his own cart and started loading boxes from the store's refrigerated stock room into his truck. Several boxes were full of chuck steak, chicken breast, bacon and ground turkey. Within 20 minutes, the boxes were loaded and their weight was recorded. Cummings went to his next stop, a Smith's off East Windmill Lane, where he collected nine boxes overflowing with fruits, vegetables, dairy and meat.
"This is small compared to some other places," he said.
Cummings made stops at Vons, Target and Walmart (where six of the 30-plus boxes he collected were full of eggs). What he brought in that day filled the entire truck. On Mondays and Fridays, Cummings picks up from Sam's Club, where donations sometimes fill nearly half his truck.
He recalled a time when a distributor dropped off three pallets of chicken leg quarters at a store, but there was a problem; they were labeled chicken leg "halves" instead of "quarters." The store couldn't sell them because they were improperly labeled, so Cummings made an extra trip to pick them up.
"When I talk to the stores I usually mention their 'unsellable items,'" Ray, the rescue representative, said. "But a better descriptor is 'less-than-perfect.'"
Delivery day
It was close to noon when Cummings pulled his truck into the parking lot at First AME. Several volunteers were waiting for him outside and about 20 more were inside, waiting to sort through the day's delivery. The pantry hummed as Uriel Howard and others carried in boxes.
"We always check the food," Howard said. "Our motto is, 'If we don't want it, we're not going to to give it to anybody else.'"
Once the food is sorted, volunteers create a menu from what they received that week. Then they prepare boxes for individuals, small families and large families, who will pick up their groceries during the pantry's open hours on Thursdays. The pantry also hosts a free "farmer's market" every third Friday with the recovered goods.
When congregant Nettie Jamison first started the pantry a decade ago, it served about 25 families, she said. Now, over 200 families show up every week.
The food-rescue program has grown alongside it. Three Square's Johnson said that it seems like retailers reach out almost every day to ask if they can participate. Johnson and his team emphasize the difference the food makes in the community, rather than the "bad" they're avoiding by not throwing the food in a landfill.
"It's very humbling when you hear someone say, 'Hey, I didn't know if I was going to eat today,'" Johnson said. "That helps keep things in perspective. Being able to see that and experience that, you can't put words to it."
Contact Madelyn Reese at mreese@viewnews.com or 702-383-0497. Follow @MadelynGReese on Twitter.
Food insecurity
Percentage of food-insecure households in 2016 in the southwest valley, by ZIP code:
89103: 18.4
89102: 18.3
89146: 17.7
89107: 13.6
89118: 16.7
89117: 16.2
89147: 15.5
89113: 12.8
89148: 12.5
89139: 11.7
89178: 10.2
89141: 10
89179: 9.7
Source: Three Square