Grand Canyon, other nearby parks delay openings due to snow
Updated April 13, 2023 - 3:56 pm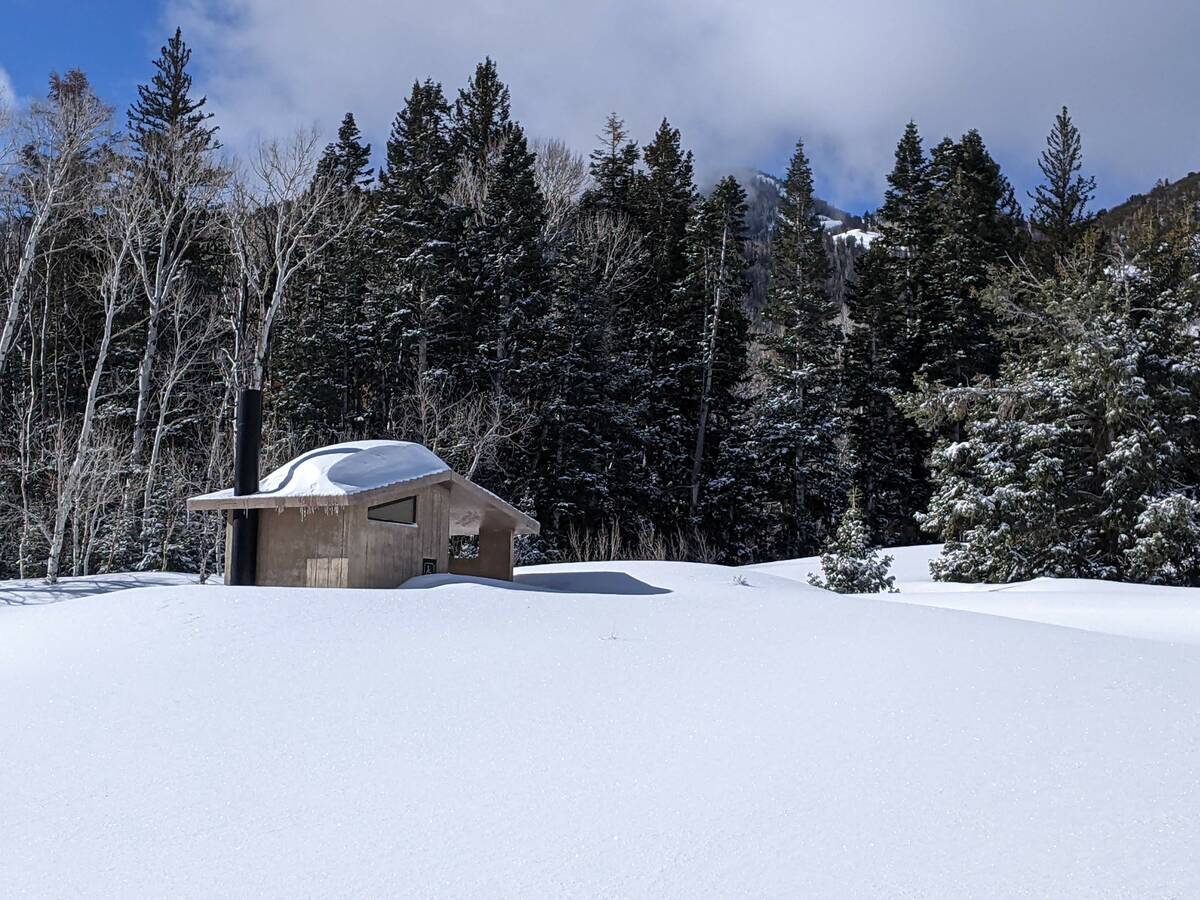 If you're thinking of traveling to high-altitude parks in Southern Nevada, Utah and northern Arizona, you may need to change your plans.
Record snow in the Southwest has resulted in delayed openings at Cedar Breaks, Great Basin and Grand Canyon national parks.
Cedar Breaks National Monument near Cedar City, Utah, is at 217% of normal snowpack for this time of year, according to a news release.
The national monument currently has 10 feet of snow with snow drifts over 30 feet covering State Route 148, the main road through the park. State Route 143 will also remain closed.
The monument's Temporary Information Center will begin its summer visitor services on Friday, June 16. Until then, the park is only accessible for those with snowmobiles.
Great Basin delays drive reopening
At Great Basin National Park in eastern Nevada, record snowfall will likely delay the opening of Wheeler Peak Scenic Drive, Wheeler Peak Campground and several hiking trails, including the Alpine Lakes Loop, according to a park news release.
Several sites in the park where snowpack is measured saw record-breaking amounts of snow, with over 7 feet at one spot at 9,200 feet elevation that broke a snowpack record set in 1952.
The Bristlecone Parking Area, which serves as the gateway to the Alpine Lake Loop and other trails, is expected to reopen for summer around July 1. Traditionally, the parking area reopens after winter around Memorial Day.
Late opening for North Rim
While the North Rim of Grand Canyon National Park typically opens on May 15, this year, due to record snow, the North Rim will reopen on June 2 to allow for safe plowing of State Route 67.
The North Rim Campground is expected to reopen on June 9, and Cape Royal and Point Imperial Roads will reopen July 1.