Kiton Kitchen in southwest Las Vegas serves Mediterranean classics
August 22, 2017 - 9:08 am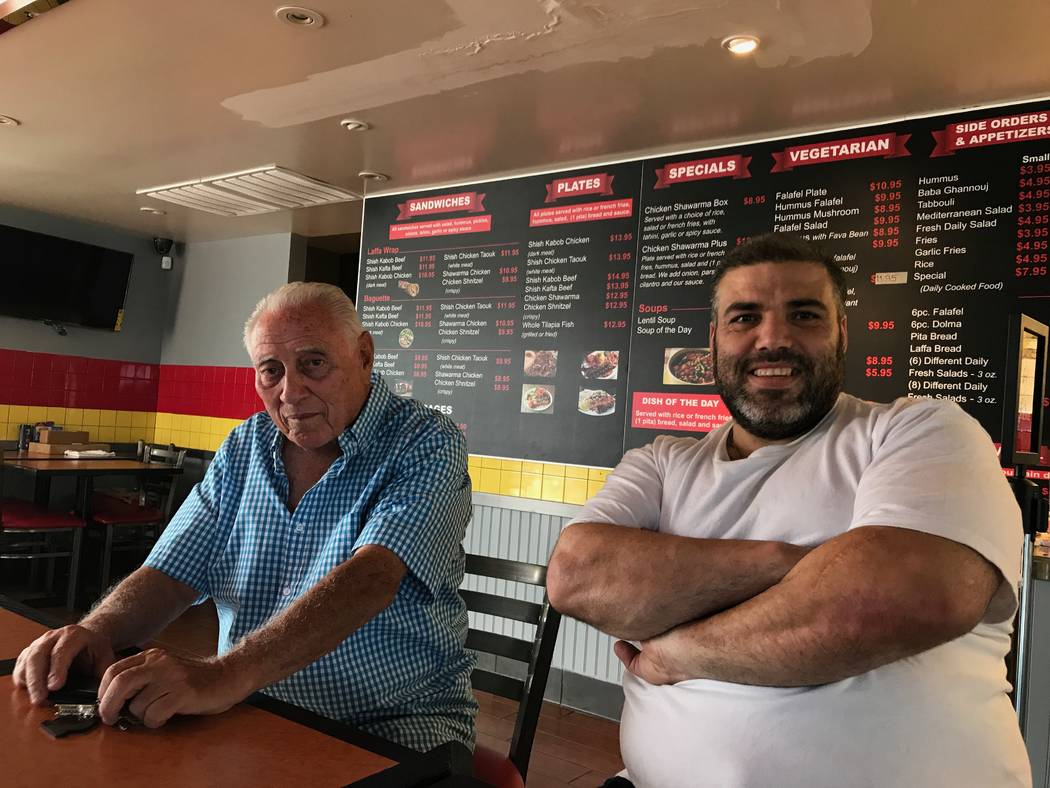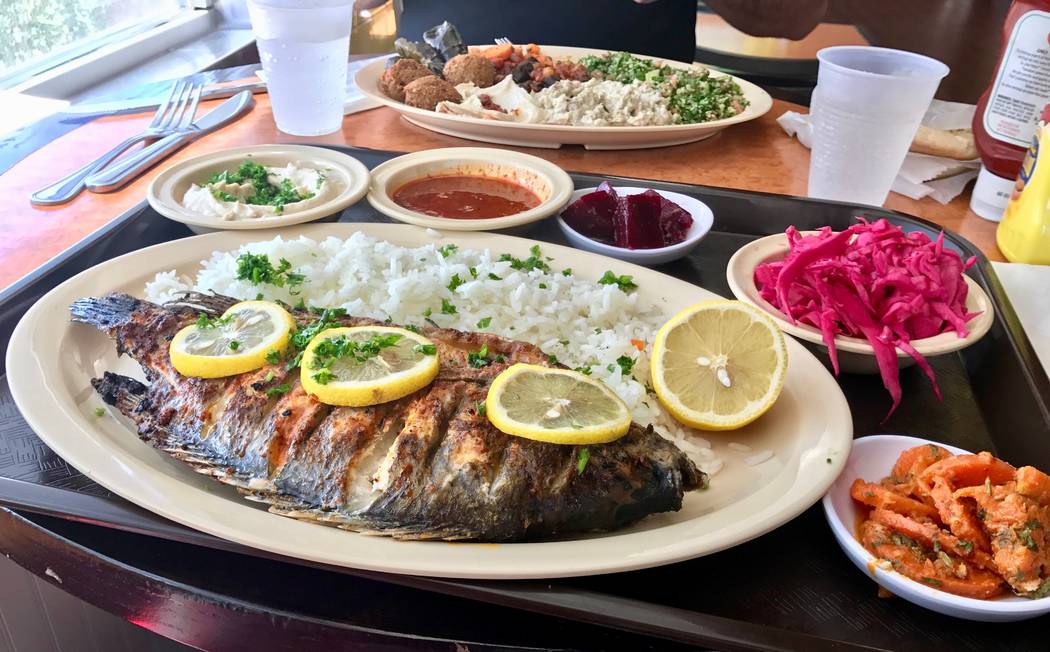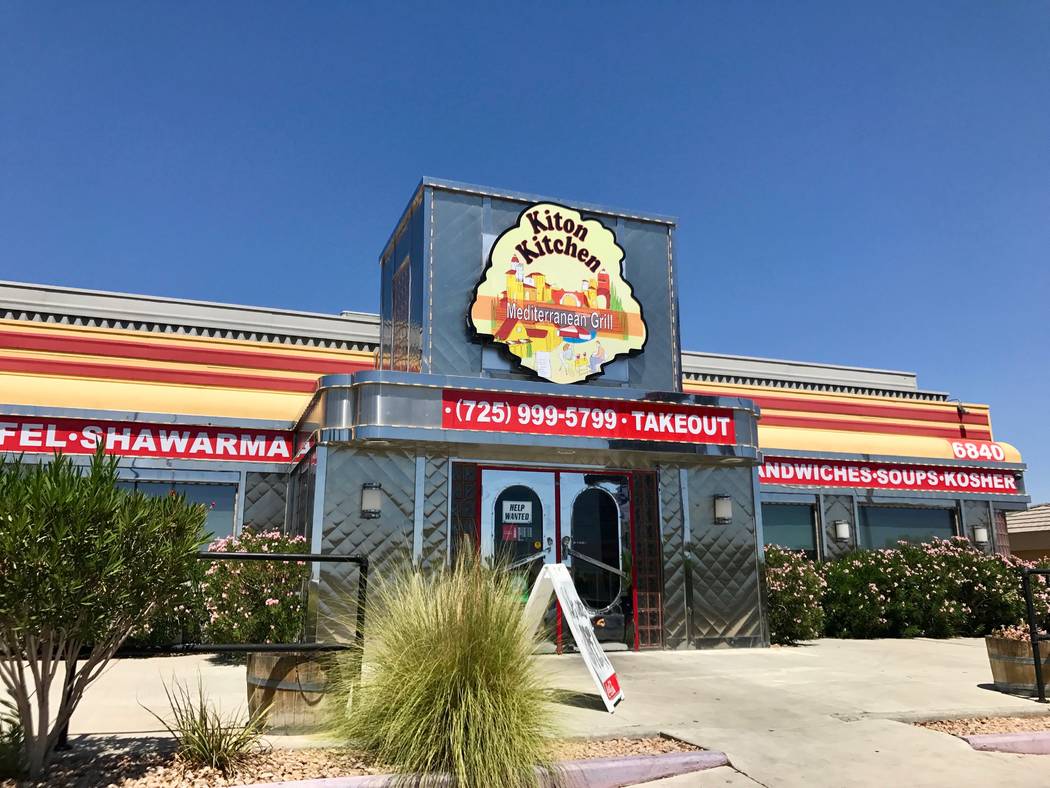 Inside the 1950s-style diner building on West Sahara Avenue at South Rainbow Boulevard is the southwest valley's latest Mediterranean spot.
Kiton Kitchen opened in June in the former home of Al's Beef, an Italian sandwich shop that lasted a little more than two years.
The restaurant is a joint venture between Isaac Shoham, 82, and his daughter, Sharon Littman. Along with their chef, Fawzi Qaz Qaz, the father-daughter duo created a menu of Mediterranean classics including shawarma, hummus, baba ghannouj and tabbouleh.
"About four years ago I decided to look for a restaurant for the family, so after I pass away they still have an income," Shoham said.
A retired military officer, Shoham has served on the board of directors for the Las Vegas Country Club Master Association; he is currently treasurer.
The restaurant already has become a regular lunch spot for employees from the surrounding car dealerships lining West Sahara. Best-sellers include the chicken shawarma box, served with rice, salad or french fries and garlic or spicy sauce for $8.95.
Chef Qaz Qaz said he also sells a lot of shish kebab chicken plates ($13.95) and falafel plates ($10.95). Qaz Qaz has been in the food and restaurant industry for 20 years and is part owner of Jericho Foods, a California-based company that produces and distributes hummus and other spreads.
Shoham and his family spent much of their lives in California before moving to Las Vegas 17 years ago. But Shoham was born and raised in Tel Aviv, in what was then Palestine. He grew up in the restaurant, also named Kiton, where his mother worked as a waitress for 30 years. Shoham prides himself on the authenticity of his recipes that he learned in the "other Kiton." The only thing he's added is the word "Kitchen" to the name, he said.
Shoham wants to add a coffee bar and patio seating outside. He's also working on outfitting the restaurant to make pita on-site.
Contact Madelyn Reese at mreese@viewnews.com or 702-383-0497. Follow @MadelynGReese on Twitter.
Kiton Kitchen
Where: 6840 W. Sahara Ave.
Hours: 11 a.m.-9 p.m. Mondays-Saturdays
Facebook: bit.ly/2uIBMyC