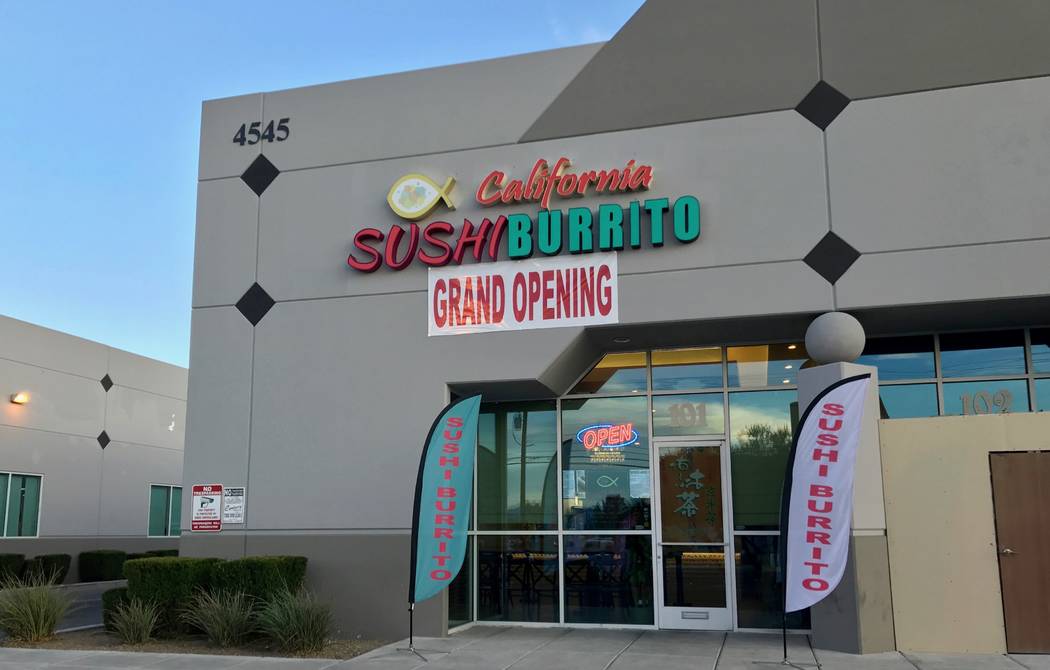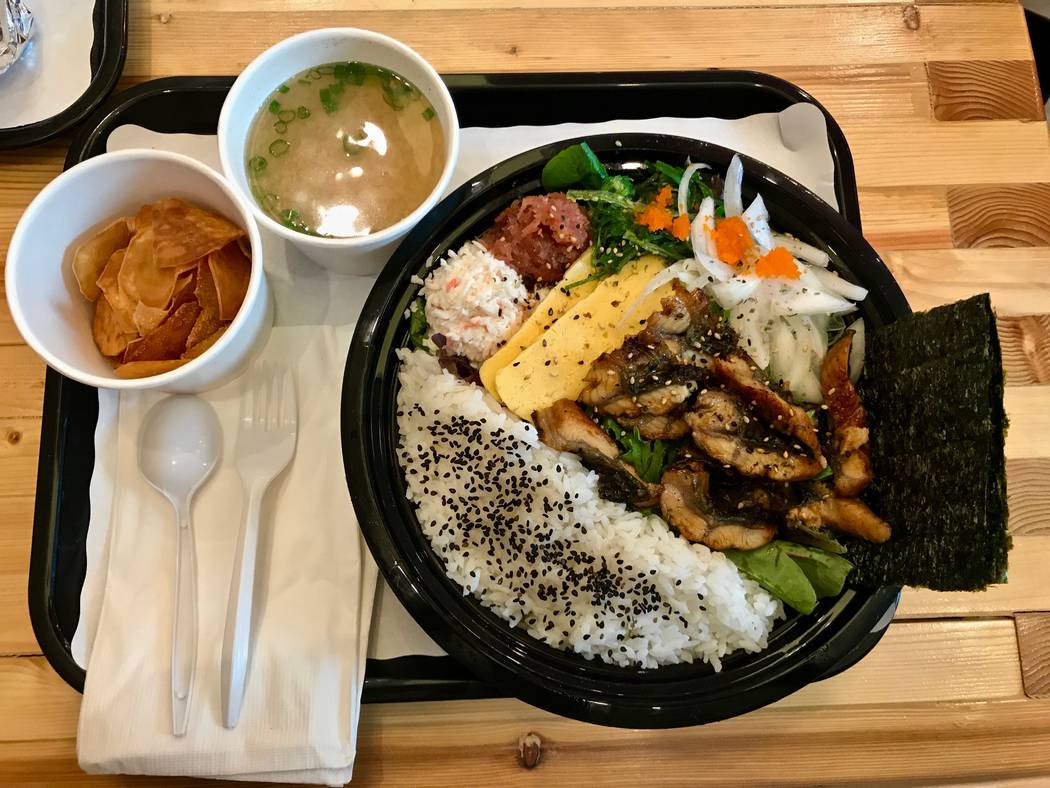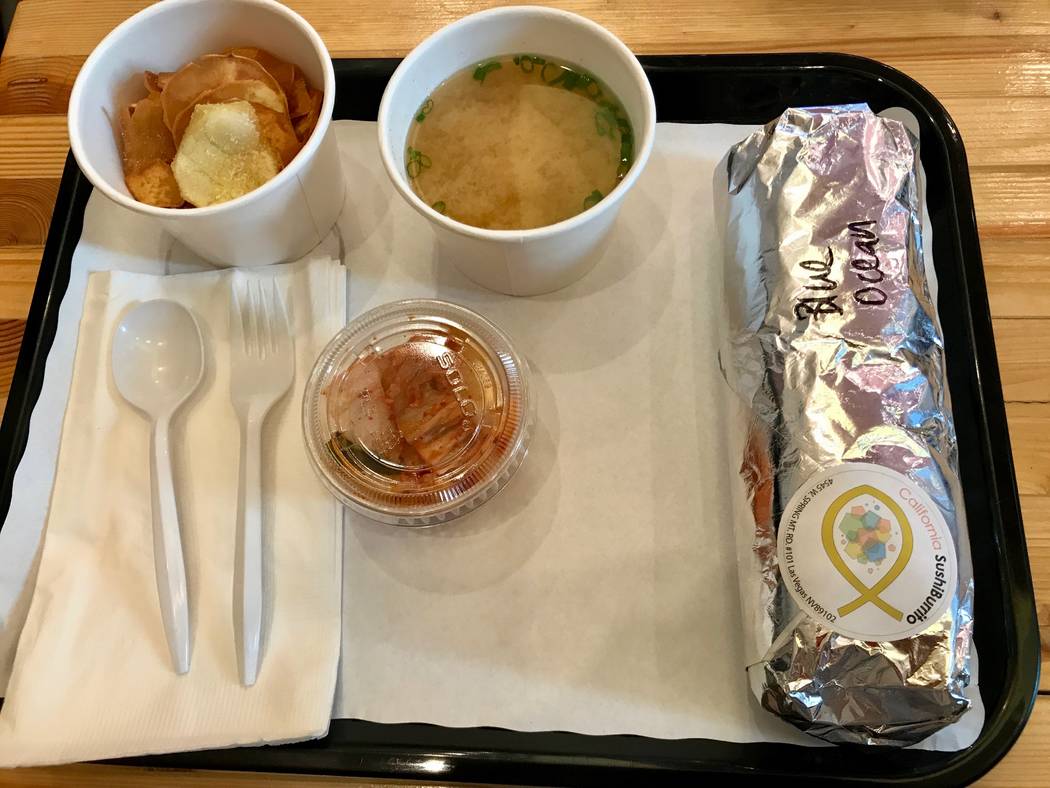 Opening a restaurant was Juno Sul's life goal. The UNLV hospitality graduate grew up working in his father's Korean restaurants in Los Angeles.
Sul, who moved to Las Vegas six years ago, achieved his dream with California Sushi Burrito on Spring Mountain Road near Stober Boulevard, one block from Chinatown Plaza. It serves trendy sushi burritos and bowls with a Korean twist.
"I'm Korean, and I love sushi, so we kind of mixed it together," Sul said.
Dishes feature the standard options of tuna, crab and salmon; others have Korean bulgogi beef or spicy pork.
California Sushi Burrito opened in July, about nine months after Sul came up with the concept.
The restaurant's interior is lined with pastel paint accents, nautical-themed decorations and pine dining tables. Sul said he wanted to recreate a bright, Southern California feel.
Top sellers include the Santa Monica burrito, which includes spicy tuna, shrimp, shrimp tempura, onion tempura, cucumber, lettuce, furikake, sesame and eel sauce ($9.95).
The poke burrito ($9.95) is another popular item with tuna, soft-shell crab mix, masago (smelt roe) seaweed salad, onion, lettuce, red pepper, furikake, sesame and soy sauce. Those not in the mood for a burrito often choose the sashimi bowl, Sul said, ($8.95 for small, $11.95 for large), with yellowfin tuna, salmon, tamago (egg), crab mix, spicy tuna, whitefish, seaweed salad, red pepper, sesame, soy sauce, furikake, mixed greens and seaweed paper.
Sul's favorite is the Raiders bowl ($8.95), and it's probably the spiciest thing on the menu, he said. Along with vegtables, tuna and crab, the burrito has red onion, jalapeno and a house-made spicy sauce.
Every burrito and bowl is served with a side of sweet potato chips, and dine-in customers also receive a cup of miso soup.
Contact Madelyn Reese at mreese@viewnews.com or 702-383-0497. Follow @MadelynGReese on Twitter.
California Sushi Burrito
Where: 4545 Spring Mountain Road, Suite 101
Hours: 11 a.m.-10 p.m. Wednesdays through Mondays
Contact: 702-527-7717
4545 Spring Mountain Road, Las Vegas, NV 89102