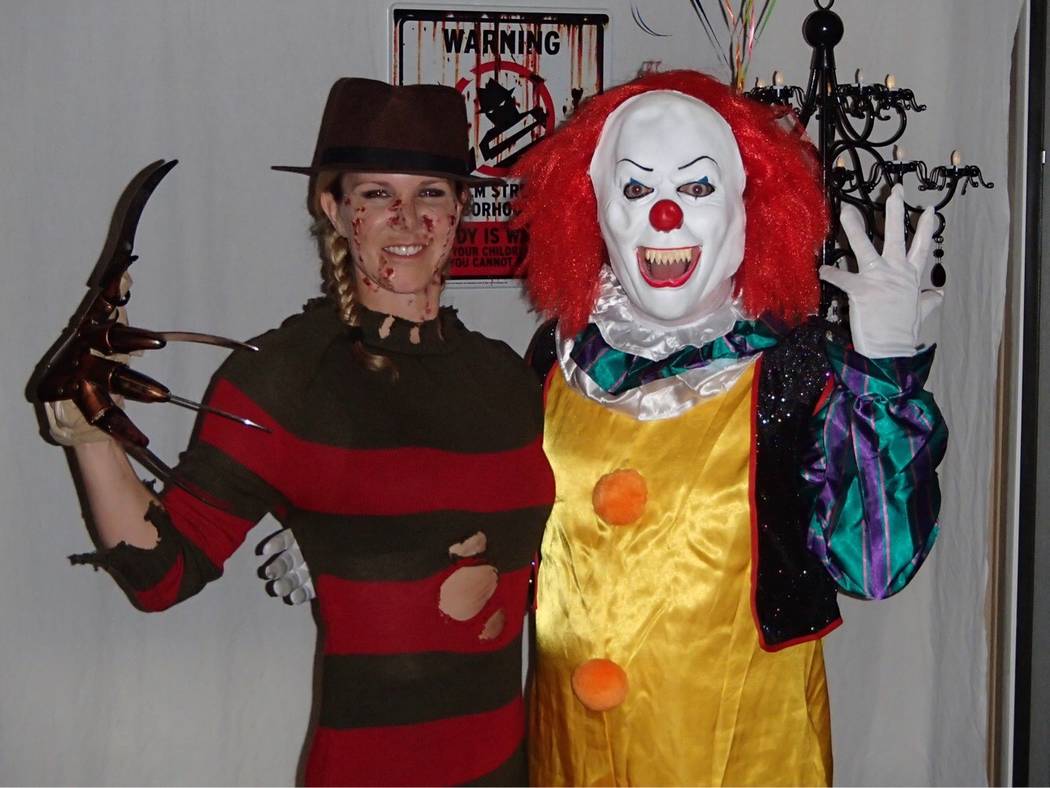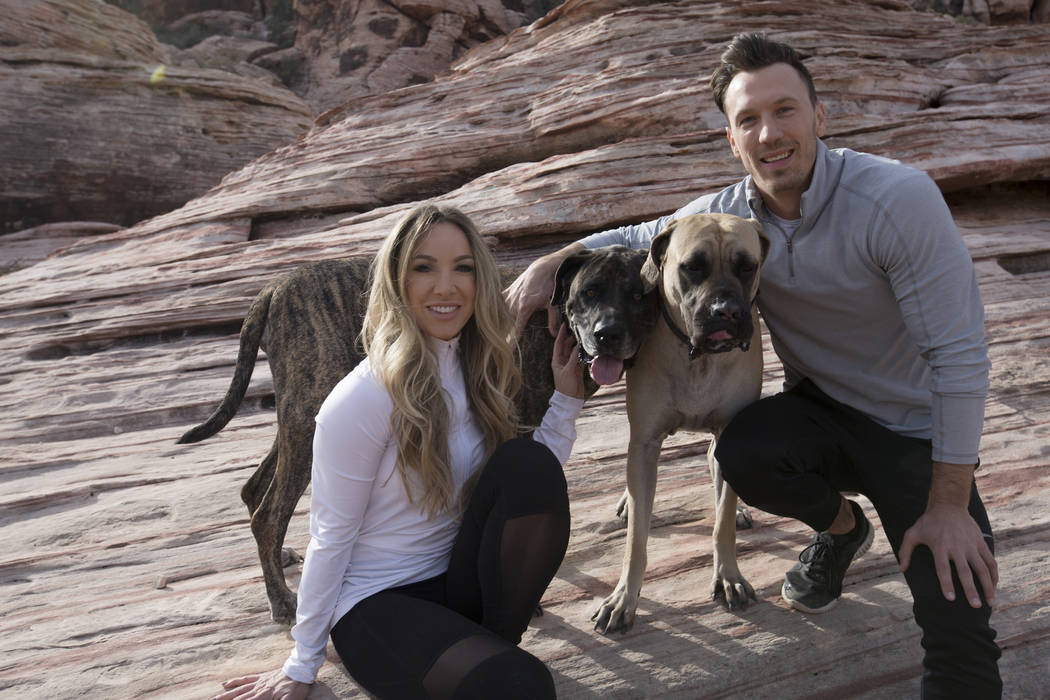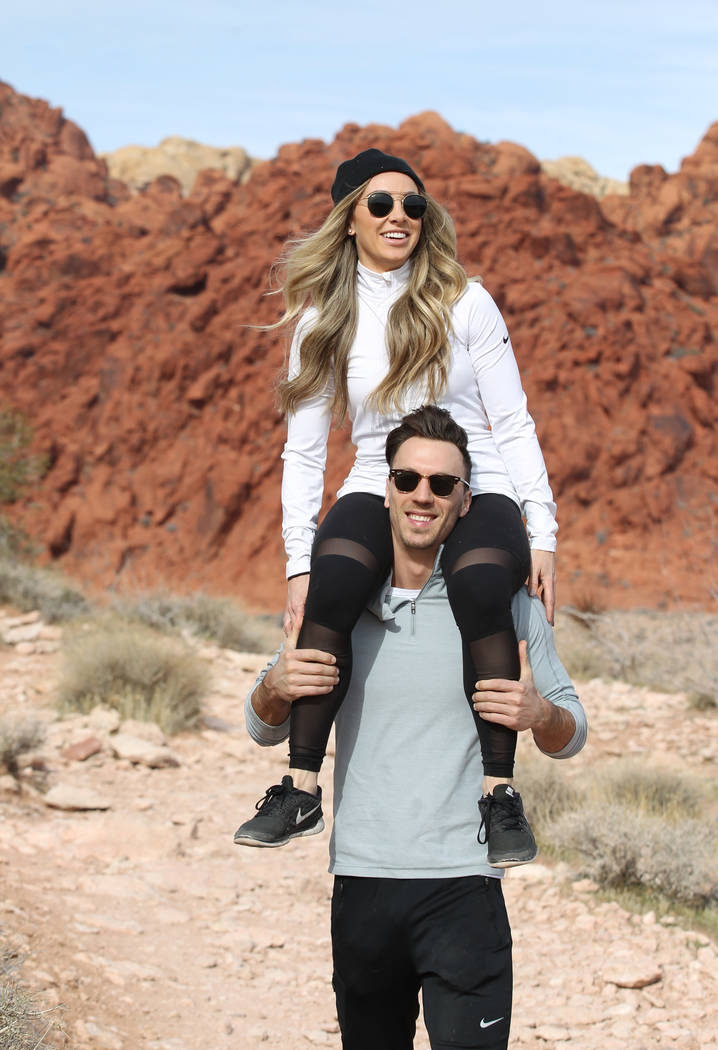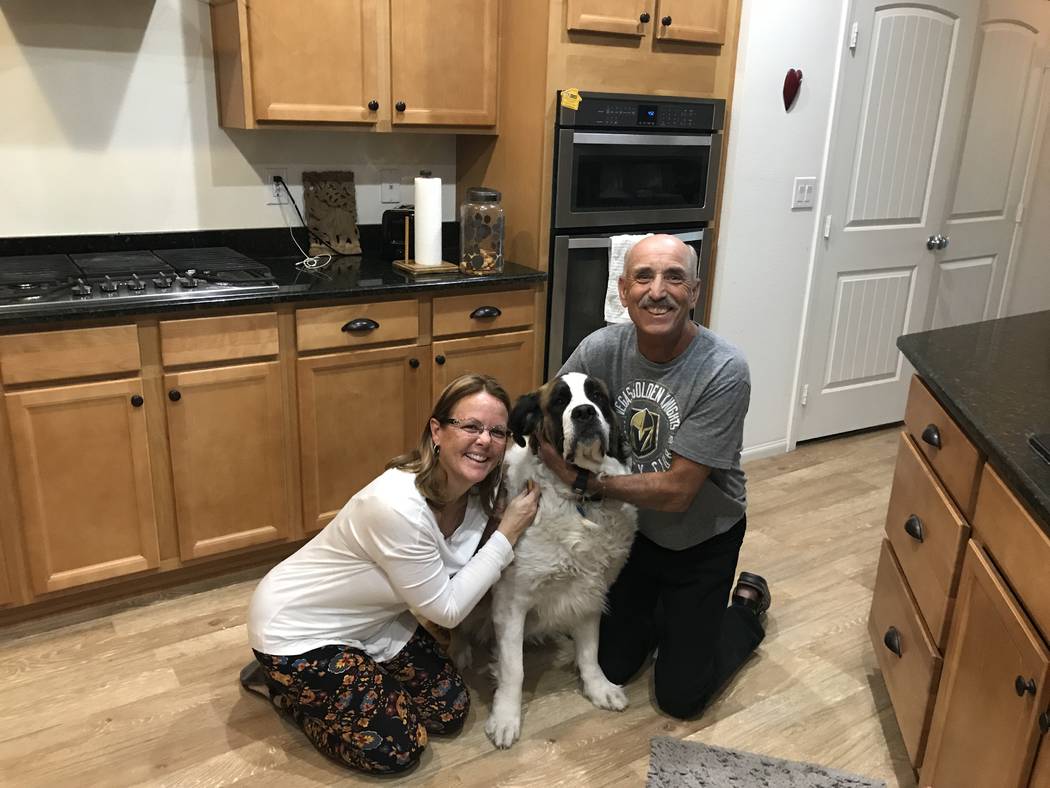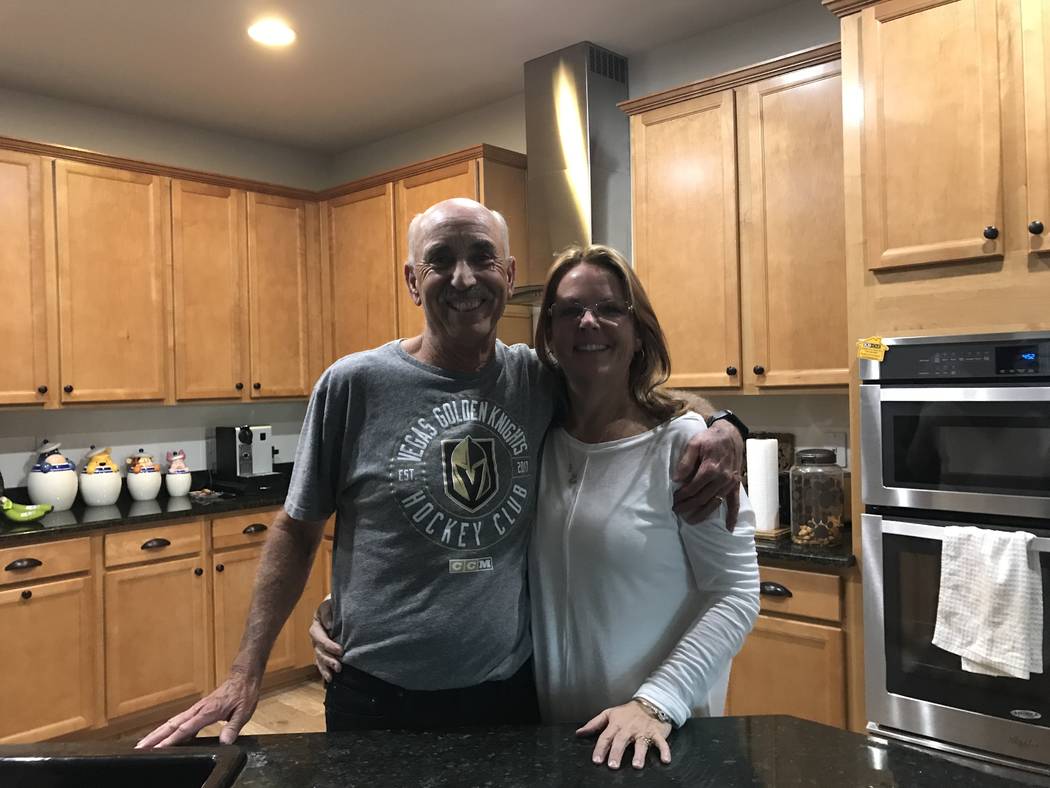 In the weeks leading up to Valentine's Day, stores are lined with pink and red candy, stuffed animals and bouquets of roses denoting love and romance.
But relationships aren't just candy and pink hearts. They take hard work and compromise.
Before Valentine's Day, several southwest valley couples shared how they fell in love as well as what makes a strong and lasting relationship. Here are some of their stories.
Through medical school and beyond
Jill Oliver and Michael Worley's first date 20 years ago was stomach-turning , but now the tale of how they got together is one of their favorites.
The two met working at MGM: Oliver was a cocktail waitress and Worley a bartender, and they hung out with the same group of co-workers.
"Then one night he invited me over and made me dinner, and the rest is history," Oliver said.
The two went shopping together and Worley made Shrimp fra diavolo, a classic Italian-American pasta dish. It was a romantic evening — except for one thing.
"I made us both sick," Worley said.
The two spent the rest of the night in the bathroom, but that didn't matter, Oliver said.
"We've been together ever since," she said.
The two now own and operate two medical weight-loss and wellness clinics, as well as two Orangetheory Fitness locations.
The two dated for over eight years before getting married, while Oliver was still working on her medical degree. They spent a year together in Las Vegas before Oliver left for medical school in Reno.
"There's a really high percentage of failed relationships and divorce during medical school," Oliver said. "It's a tough couple of years."
The couple then moved together to Scottsdale, Arizona, while Oliver finished her residency. Worley worked as a "renaissance man" taking a variety of odd jobs (the most memorable was driving test cars for Nissan, he said).
Finally, after Oliver finished all of her schooling, the couple married in October 2005. They still celebrate two anniversaries: one for their first date and one for their wedding date.
The two share several passions, including working with animal-rescue groups and throwing giant Halloween parties for friends. The two always have couples costumes: They've been a saloon girl and bartender, characters from "South Park," Freddy Krueger and Pennywise the Clown, and The Hatter and Cheshire Cat.
"A sense of humor, trust and a little ambition" make the relationship work, Worley said.
"(When making a decision) we look at each other in the eye and say, Are you ready? Are you all in?" Oliver said. "We're always all in with each other."
Taking a hike
Megan Fazio and James Probst grew up 20 minutes apart, went to the University of Houston at the same time and even owned the same breed of dog (Mastiffs). But the two didn't meet until hiking in Red Rock Canyon two years ago.
"I was pretty convinced that she was the one for me from the second that I saw her," Probst, 31, said. But it took about a year for the two to get together.
Probst didn't get Fazio's number when they met, but he did get her name and the name of her company. So he "stalked her online."
When he noticed that she had gone to the same university as him, he made sure to update his Instagram profile to say he had gone there in case she looked him up.
She did, but when she commented on one of his recent photos from the hike, he didn't respond.
"I was making this story up in my head that she had a boyfriend, so I was like, 'I probably shouldnt respond back and I should give her space,'" Probst said.
After a year of back-and-forth, the two got together. They've bonded over their love of fitness, traveling and the outdoors. In their first year of dating, they've already traveled to Cancun, Mexico, hiked to Machu Picchu and road-tripped in an RV to Joshua Tree National Park.
"I think it's really difficult to meet people in this town," Fazio said. She said she believes in not actively looking for "the right person."
"You'll just find them when you're doing things you love," Fazio said.
Anything but cursed
The first words John Pauli said to his future wife, Sharon, 30 years ago were a string of curses.
After 28 years of marriage, raising two children and traveling the world together, the couple say the story of how they met is now a fond and funny memory.
Sharon was a first-year first-grade teacher at an elementary school in Sanders, Arizona, on the border of the Navajo Nation. John had just quit his job Tucson and was desperate for work.
After driving all day from Tucson for an interview at the school, John was hot, hungry and tired. Then, the school superintendent delayed his interview for several hours. Fed up, he went looking for someone to complain to.
"I go in the one end (of the building) and in the first room I see someone and I just unload every cuss word I knew," John said. "(I was) just cussing and just ranting and this woman in there says, 'I'm a first-year teacher and I really don't know anything.'"
"That was me," Sharon recalled, sitting in the living room of their southwest valley home.
John still got the job, and even though Sharon thought he "was an ass," the two became friends and then, slowly, more than friends. Their first date: a hiking and camping trip into the Grand Canyon.
The two moved to Las Vegas for teaching jobs after about two years of dating, on one condition:
"I said I will not move to Las Vegas with you unless we are married," Sharon said. They've lived here for two and a half decades, with the exception of two years where they taught in Riyadh, Saudi Arabia.
The job "was hell," Sharon said, but the couple took the opportunity to travel the world. They visited Jordan, Sri Lanka, France, Sweden, Thailand and the United Arab Emirates.
"There is more than just (sharing) interests," John said of their relationship. "You have to have someone that is willing to take a risk."
Contact Madelyn Reese at mreese@reviewjournal.com or 702-383-0497. Follow @MadelynGReese on Twitter.
Past Valentine's Day stories
Las Vegas couples found love in the Big Apple
Las Vegas couples detail their love stories ahead of Valentine's Day
Northwest valley couples overcame obstacles, distance to be together
Real-life love stories: Valley couples stick together amid life's challenges