Las Vegas librarians reflect on favorite books of 2017
December 8, 2017 - 2:48 pm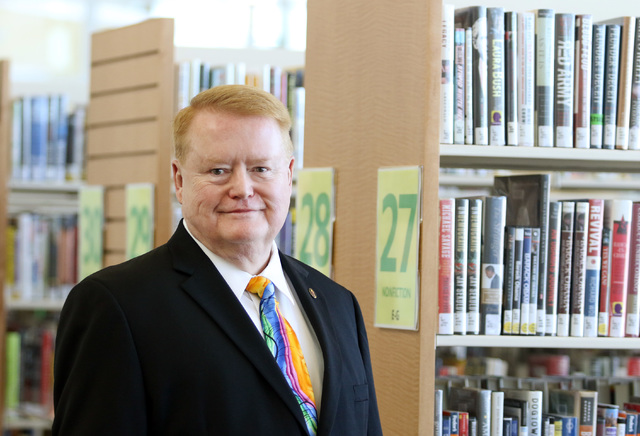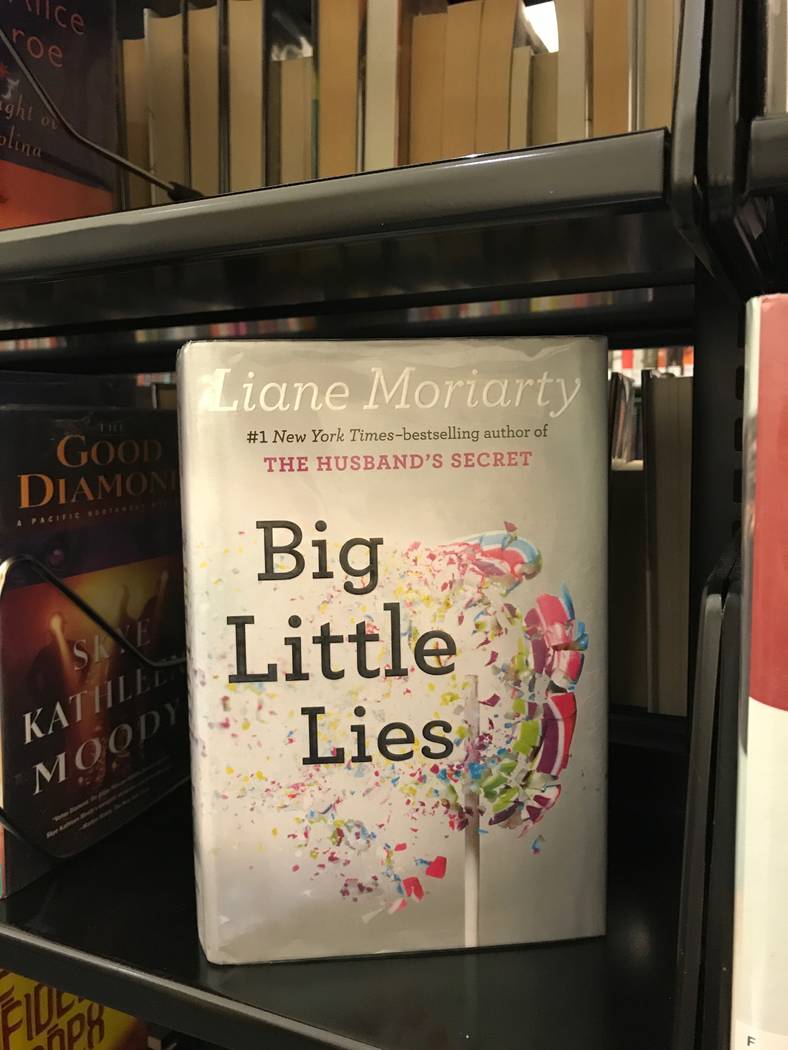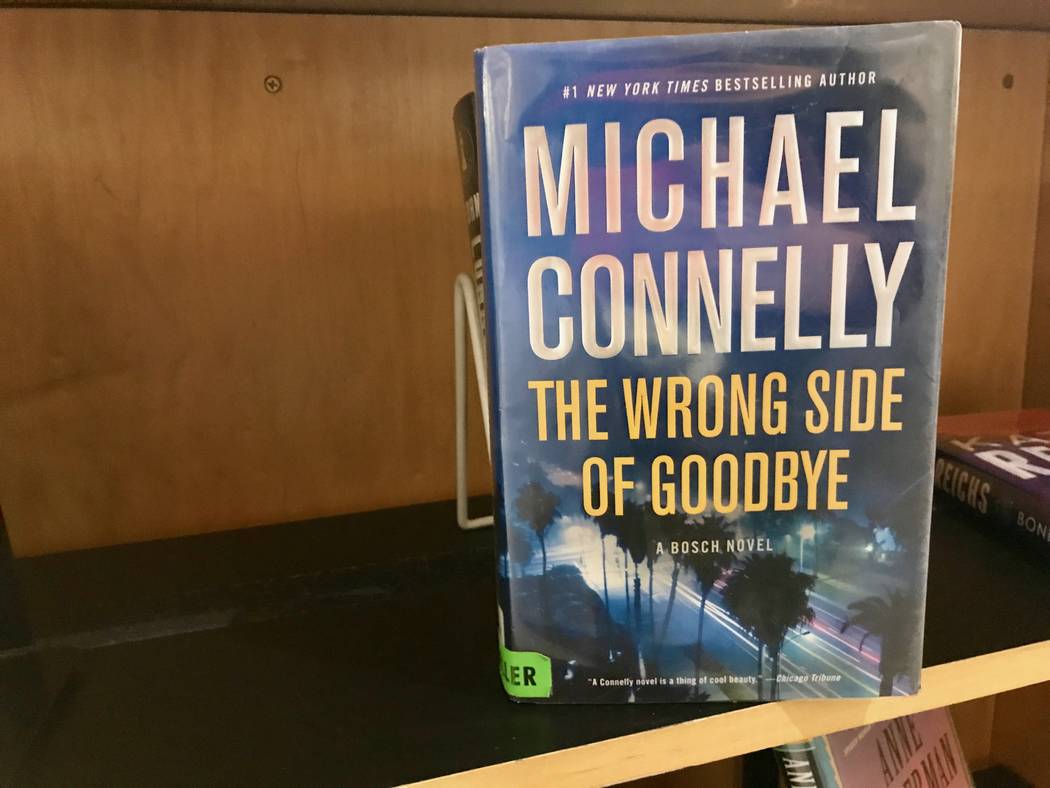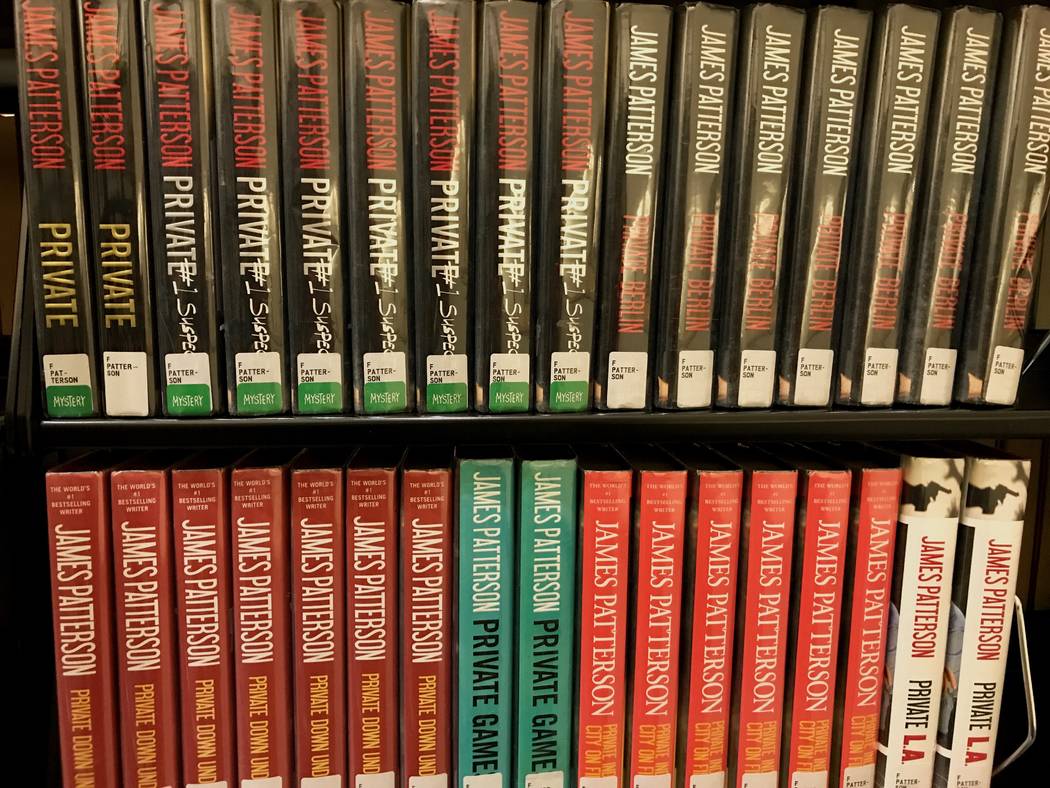 As 2017 comes to a close, librarians of the Las Vegas-Clark County Library District are reflecting on another year of reading.
For some, the year was filled with discovering new books. Others took the opportunity to revisit old favorites, look for inspiration or read books that have been on their list for a while. Three librarians from the southwest valley and district Executive Director Ron Heezen shared their top reads of 2017 with View.
Library leadership
District director Ron Heezen, who joined the library district in his current role in 2014, said he decides on his favorites by the idea that "if it's a page turner, it's a good read."
Heezen's two favorite books published this year were "The Fix" by David Baldacci and "The Silent Corner" by Dean Koontz. Koontz is "always at the top of any list I come up with," Heezen said.
"He writes with the ability of a poet, and I think his language is beautiful," he said. "I've never seen an author with such a power of the English language."
Now whenever Koontz publishes anything, Heezen reads it. The same goes for anything by Baldacci.
"I actually met (Baldacci) at one point," Heezen said. "He was a new author and was trying to sell books out of the back of his car … I bought two copies and read them and I thought, 'This guy is talented.' He keeps you engaged from Page 1 to the end of the story."
Heezen, who said he reads about one book a week, gets recommendations for books from friends, Goodreads.com and by browsing the shelves at the library. While he's open to reading nearly everything, he said, the subgenre he has been "steering away from" is zombie-apocalypse books.
Spring Valley Library
Spring Valley branch manager Leah Ciminelli has several favorite authors whose work she always reads whenever they release a new book, including Jojo Moyes, Beatriz Williams, Jennifer Weiner, Liane Moriarty and Michael Connelly.
Ciminelli enjoyed two of Williams' 2017 books: "Cocoa Beach" and "The Wicked City."
"With her style of writing, she fluctuates between the past, usually World War I, and modern day, with characters in each time period," Ciminelli said."You eventually realize how the characters' lives come together, which you can't figure out in the beginning. I really like that."
Along with following her favorite authors, Ciminelli looks for novels with strong female protagonists. She especially enjoys "chick lit" novels about single women trying to make it in the world on their own.
"I relate to that, and anything that falls under that theme, I will definitely pick it up," Ciminelli said.
West Charleston Library
West Charleston branch manager Florence Jakus said she's lucky to work at a library because sometimes she finds a good book just by walking by the shelves for new releases.
Like Ciminelli, Jakus often decides on what fiction to read based on what her favorite writers have released that year. Her favorites include James Patterson, John Sandford, John Grisham, Danielle Steel and Fern Michaels.
Jakus also reads plenty of nonfiction. She enjoyed "The Haven's Kitchen Cooking School: Recipes and Inspiration to Build a Lifetime of Confidence in the Kitchen" (2017) by Alison Cayne. The cookbook's nine chapters each explore a core lesson, including learning how to cook eggs properly and making balanced sauces and soups. The book teaches readers basic skills, like how to read recipes, how to season with salt and how to use knives and proper cutting techniques.
"While I enjoy cooking sometimes, I get frustrated about things," Jakus said. "(The book) connects you with the joy and pride of making a meal."
Windmill Library
Windmill youth services librarian Melissa Chomintra said she tends to read two to four books a month. This year, though, she has read close to 65.
When choosing books to read, Chomintra said she tries to think of her young patrons and the books that they would be excited to read.
Chomintra's top picks of 2017 include novels "The Hate U Give" by Angie Thomas and "Allegedly" by Tiffany Jackson, as well as the graphic novel "Pashmina" by Nidhi Chanani.
"The Hate U Give" is timely in today's political climate, Chomintra said. The book recently was banned from the Katy Independent School District in Texas, according to the Houston Chronicle.
The novel follows Starr Carter, a black 16-year-old who grows up in a low-income neighborhood but attends a school filled with mostly middle- and upper-class white students. Early in the novel, Starr's childhood friend, Khalil, is shot by a police officer, and Starr is the only witness. As the story reaches national headlines, Starr is forced to reckon with her two worlds, which she has successfully kept separate up to that point.
"It has strong female voices, which is really great, and it gives you that inside look to police brutality," Chomintra said. "It kind of serves what I call windows and mirrors. For people who aren't familiar with this kind of lifestyle and socioeconomic background or these themes of race, you can kind of look into that life. And it's a mirror for people who have grown up with these struggles."
It's important for people to be able to read books and recognize someone like themselves, Chomintra said, and that's especially true for young readers.
"So many kids will come in with lists of required books that forces them to read inside of a box and they hate it," she said. "That's how I choose my books. I think of what they want."
Contact Madelyn Reese at mreese@viewnews.com or 702-383-0497. Follow @MadelynGReese on Twitter.
Making a list
The librarians couldn't keep their lists of favorites to two or three books. Here are some other books they discovered this year:
Ron Heezen
"Small Acts of Leadership: 12 Intentional Behaviors That Lead to Big Impact" (2016) by G. Shawn Hunter
"The Black Widow" (2016) by Daniel Silva
"Powers of Two: Finding the Essence of Innovation in Creative Pairs" (2014) by Joshua Wolf Shenk
"Vegas Rain" (2014) by Rick Murcer
"The Top Five Regrets of the Dying" (2012) by Bronnie Ware
"The Total Money Makeover: A Proven Plan for Financial Fitness" (2003) by Dave Ramsey
"Boards That Make a Difference: A New Design for Leadership in Nonprofit and Public Organizations" (2006) by John Carver
"The Abilene Paradox: The Management of Agreement" (1988) by Jerry B. Harvey
Leah Ciminelli
"The Horse Dancer" (2009) and "After You" (2015) by Jojo Moyes
"Who Do You Love" (2015) by Jennifer Weiner
"Big Little Lies" (2014) by Liane Moriarty
"The Wrong Side of Goodbye" (2016) by Michael Connelly
Florence Jakus
"Talking to Your Doctor: A Patient's Guide to Communication in the Exam Room and Beyond" (2015) by Zackary Berger
"Mind Over Meds: Know When Drugs are Necessary, When Alternatives Are Better and When to Let Your Body Heal on Its Own" (2017) by Andrew Weil
"The Blue Zones: Lessons for Living Longer From the People Who've Lived the Longest" (2008) by Dan Buettner