Las Vegas man designs Beatles-themed pinball machine
October 31, 2018 - 3:59 pm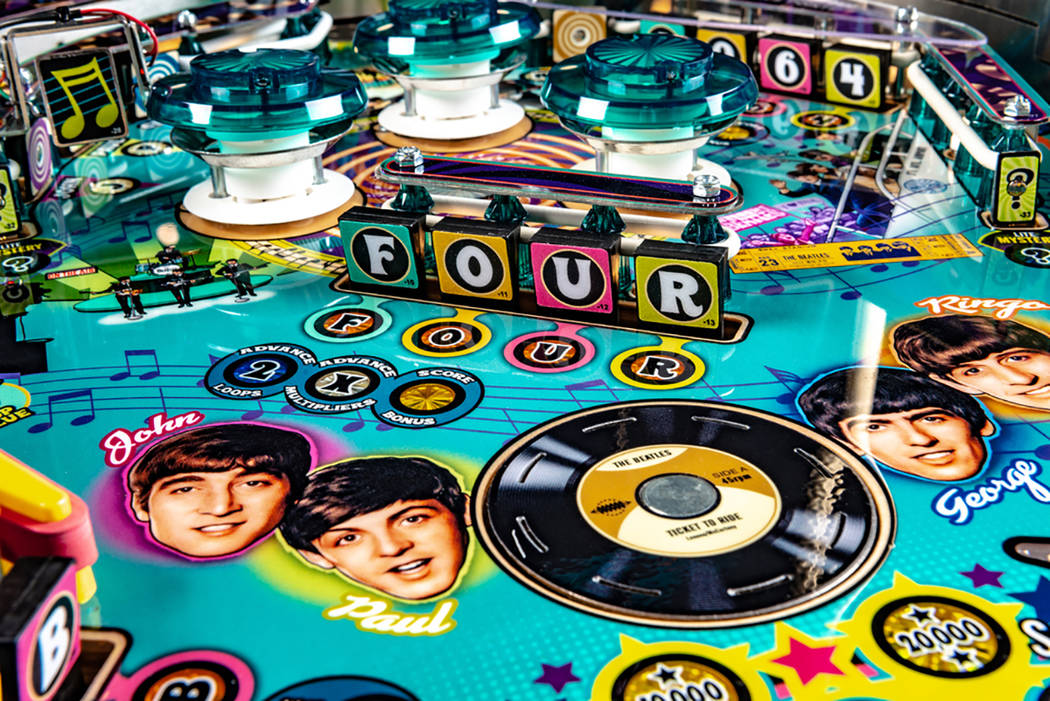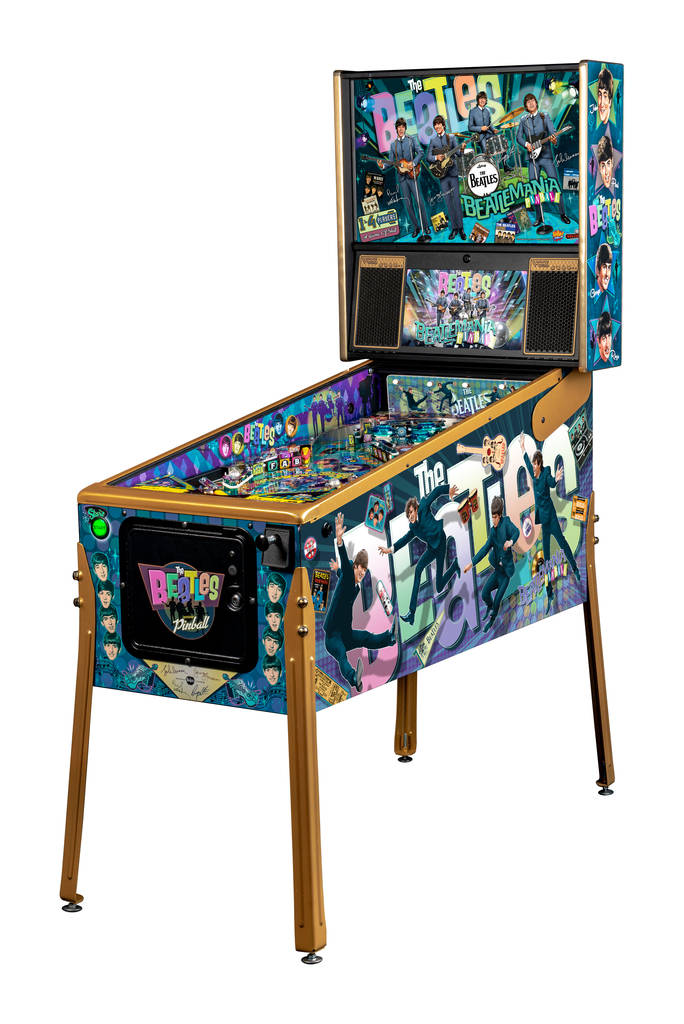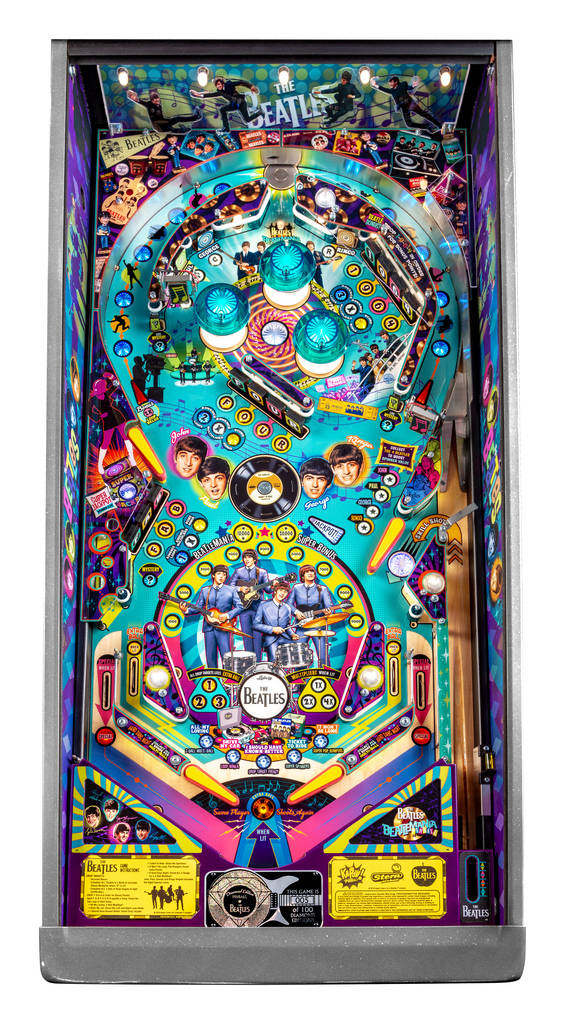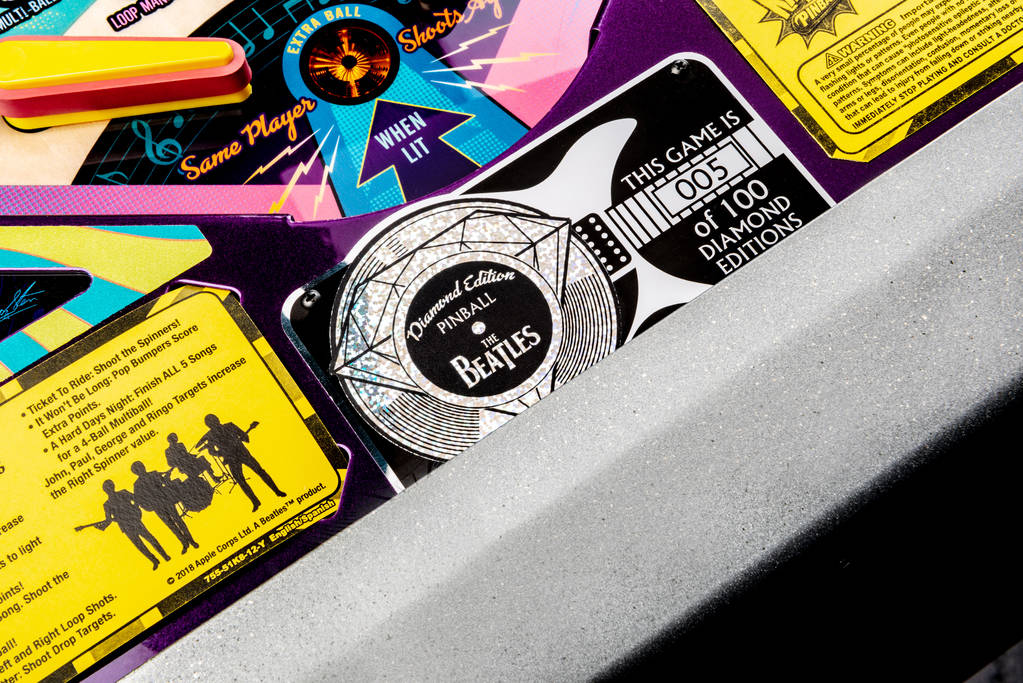 Joe Kaminkow considers himself a complex man with unmatched multitasking abilities.
His elaborate work studio at Ka-Pow Pinball in southwest Las Vegas emphasizes that persona. In its center sits a glossy, black, red-striped Batmobile surrounded by a collection of miniature luxury cars, video games, posters and, most important, pinball machines.
"My dad was a distributor in the business," said Kaminkow, of Summerlin. "As a teenager, I was working summer jobs at the distribution center. When I got out of college I didn't know well enough or better enough that I shouldn't design games, and I've been making them since 1981."
Kaminkow, chief innovation officer at Aristocrat Technologies and a chief game designer at Zynga, is mixing his knowledge of the gaming industry with his love for music and pinball. In conjunction with Gary Stern of Stern Pinball, Kaminkow created a Beatles-themed pinball machine series that will feature music from eight Beatles performances: "A Hard Day's Night," "All My Loving," "Can't Buy Me Love," "Drive My Car," "Help!," "I Should Have Known Better," "It Won't Be Long" and "Ticket to Ride." Only 1,964 are being made, reflecting the year in which the Beatles came to America.
The machines will sell for less than $10,000, Kaminkov said, declining to provide specifics.
"The Beatles pinball game was something Gary and I had been kicking around for a very long time," Kaminkow said. "About two years ago, we finally got clearance. We wanted to make it sort of like a retro game — more of a game you'd find 30 years ago. We took a classic play field that the company made many years ago, updated it, gave it new features and new spinners and new software, and then made a retro-modern Beatles game."
Stern and his company are based in Chicago. He first worked with Kaminkow in 1986, when they started their first pinball machine company together.
"We've crossed the millennial divide with this game," Stern said. "There's a lot of collectability in this game that goes past the pinball market itself because it's the Beatles, and it's the first time a pinball game with that theme has been made and there's only 1,964 of them. We usually make way more than 1,964 of a pinball machine."
The two worked in conjunction with Joe Marziotto, who oversees Beatles merchandise and nonmusic licensing for North America, to bring the game to life. Marziotto, of New York, told Kaminkow that past attempts had been "nothing more than "brand slapping" — people just throwing the band members' faces and logo on a machine.
"Joe is a huge Beatles fan," Marziotto said. "Believe it or not, up until this machine, there has never been a Beatles or 'Yellow Submarine' game. When you see the game in person, it's obvious that this was well thought out and conceived on every level."
Contact Mia Sims at msims@reviewjournal.com. Follow @miasims___ on Twitter.