Las Vegas pair mark a combined 201 years-years-old
September 5, 2018 - 7:51 am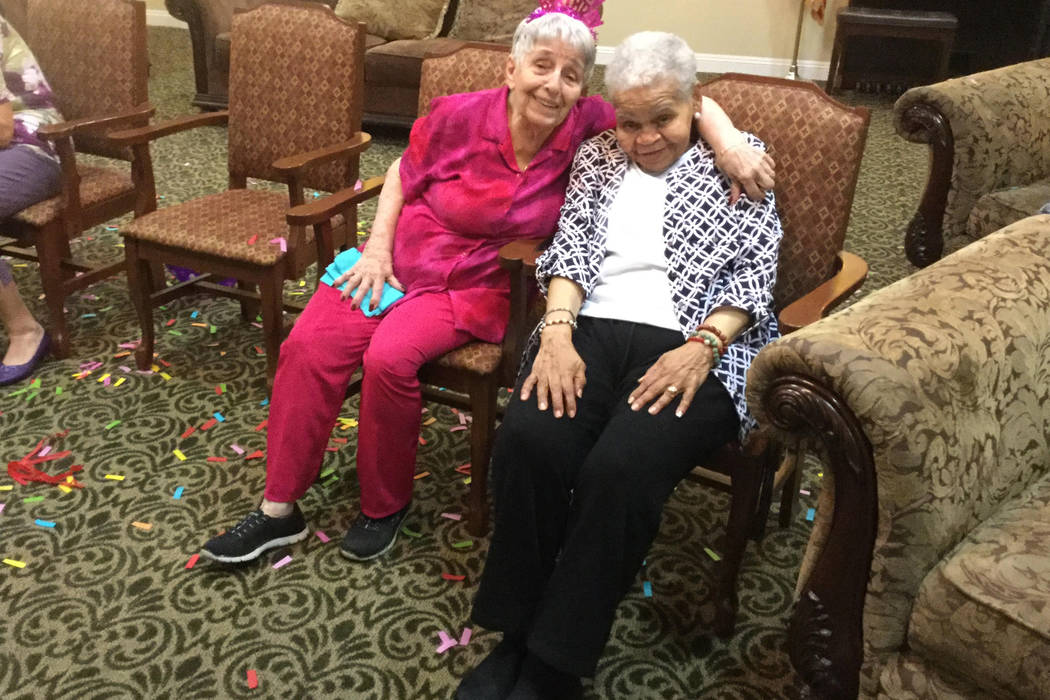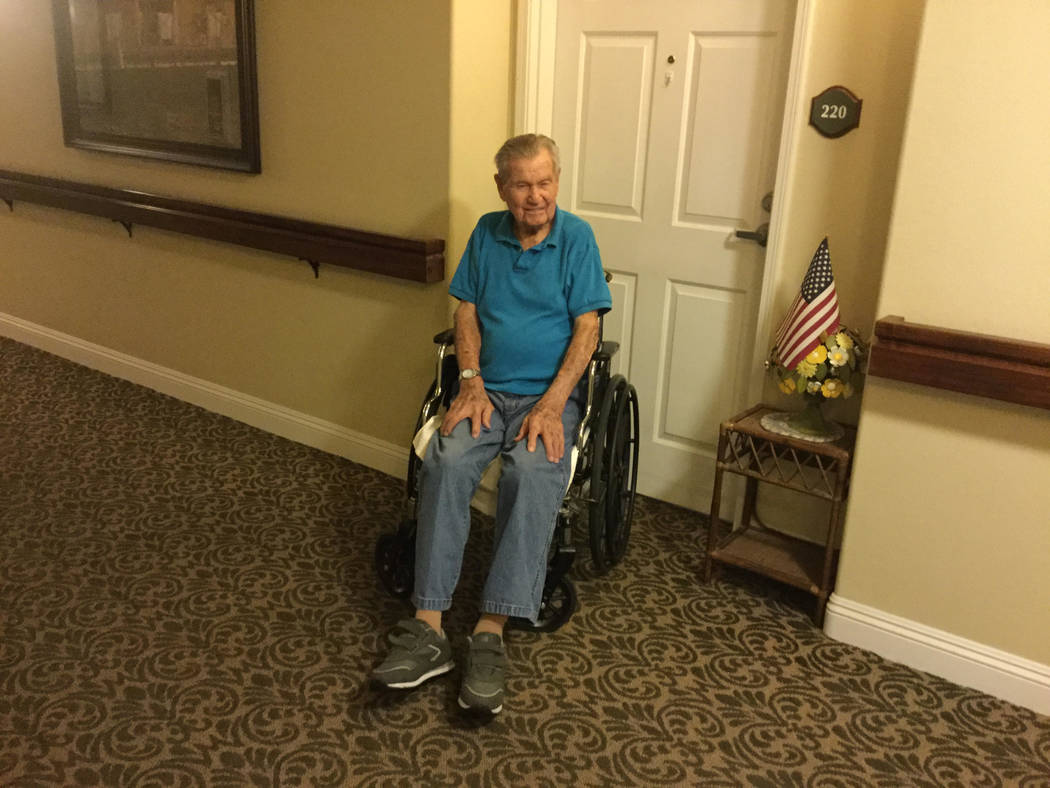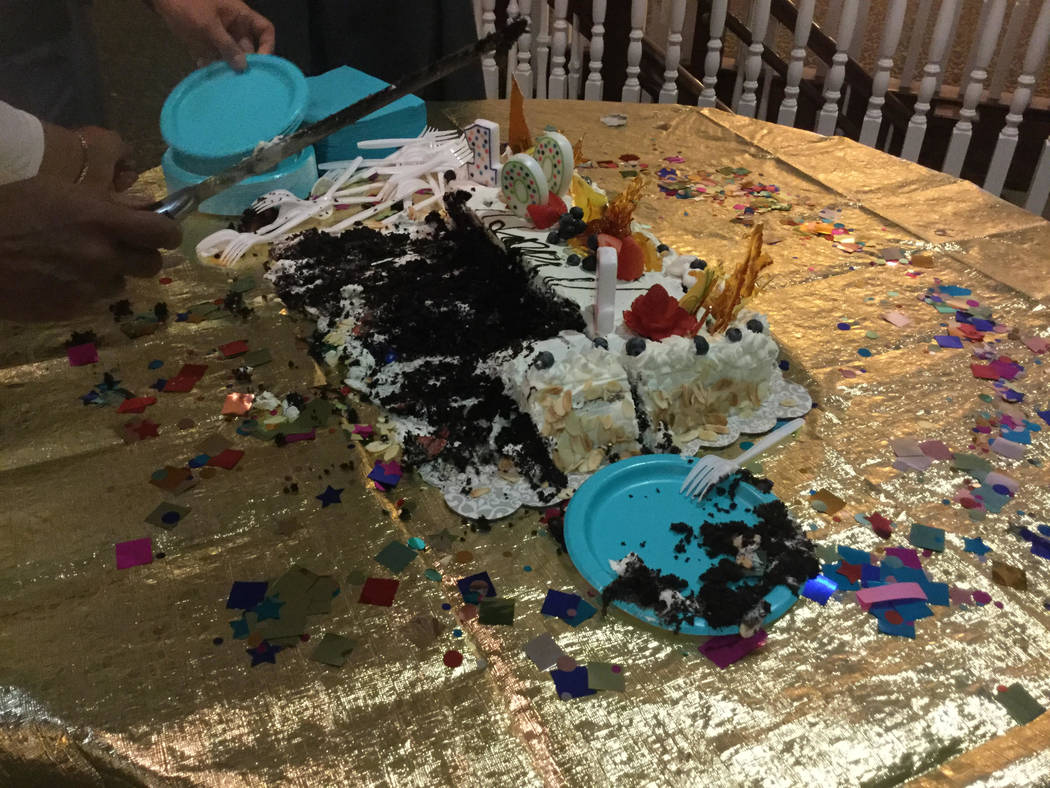 The average lifespan in the United States is about 78 years, according to the World Bank.
Spring Valley residents Stan Conley and Louise Greco passed that milestone in the mid-1990s.
Pacifica Senior Living San Martin, 8374 W. Capovilla Ave., hosted a birthday party Aug. 31 for Conley, 101, and Greco, 100, as well as 12 other residents with August birthdays.
"I'm just trying to live a good, healthy life," said Conley, who was born Aug. 19, 1917, in Portsmouth, Ohio. He was a military police officer during World War II and a U.S. Border Control officer from the early 1950s-70s. He had been married to his wife, Augusta — to whom he credits for his longevity, along with refraining from smoking and excessive drinking — for 65 years when she died in 2008.
Despite living through 17 presidents and being alive for nearly 42 percent of the United States' existence as a country, Conley dismissed his birthday as " just another year."
Greco was more enthusiastic. She sported a cardboard "Happy Birthday" tiara and danced with friends and family members at the event, which was attended by more than 50 residents of the facility.
"I'm looking forward to a good ending," she said with laughter.
Greco was born Aug. 31, 1918, in New York City. She lived on the East Coast and in Italy with her Navy husband, Mario, before settling in Las Vegas over 30 years ago. They'd been married 62 years when her husband died in 2000.
Greco was visited by her daughter and son-in-law, as well as her twin sister, Millie Perry, via Facetime from New York.
"There's nobody like her, and I love her," Perry said of her twin.
Greco has three other sisters, ages 102, 95 and 85.
"(Louise) and her sisters … are very strong women," said her daughter, Max, 73.
Conley, who was born 14 years after the Wright brothers' historic first powered flight, exhibited amazement at how much aviation has evolved.
He's now fascinated with a more recent form of technology.
"I'm hooked on a computer right now; it occupies too much of my time," Conley said, adding that he uses it to access Facebook and email.
Greco remembered the thrill of getting a TV in the 1950s.
"It was just so exciting to watch it," she said.
Although Conley can't walk because of a fall a few years ago, he does light workouts on an exercise bike and explores surrounding neighborhoods on his red electric scooter.
Greco enjoys gambling at casinos and said there's a simple reason for her longevity.
"I just love being alive," Greco said.
Contact Jacob Lasky at 702-383-0219 or jlasky@reviewjournal.com. Follow @Jtlasky on Twitter.