Las Vegas sanctuary looking for homes after rabbit population boom
August 22, 2018 - 8:20 am
Updated August 26, 2018 - 10:42 pm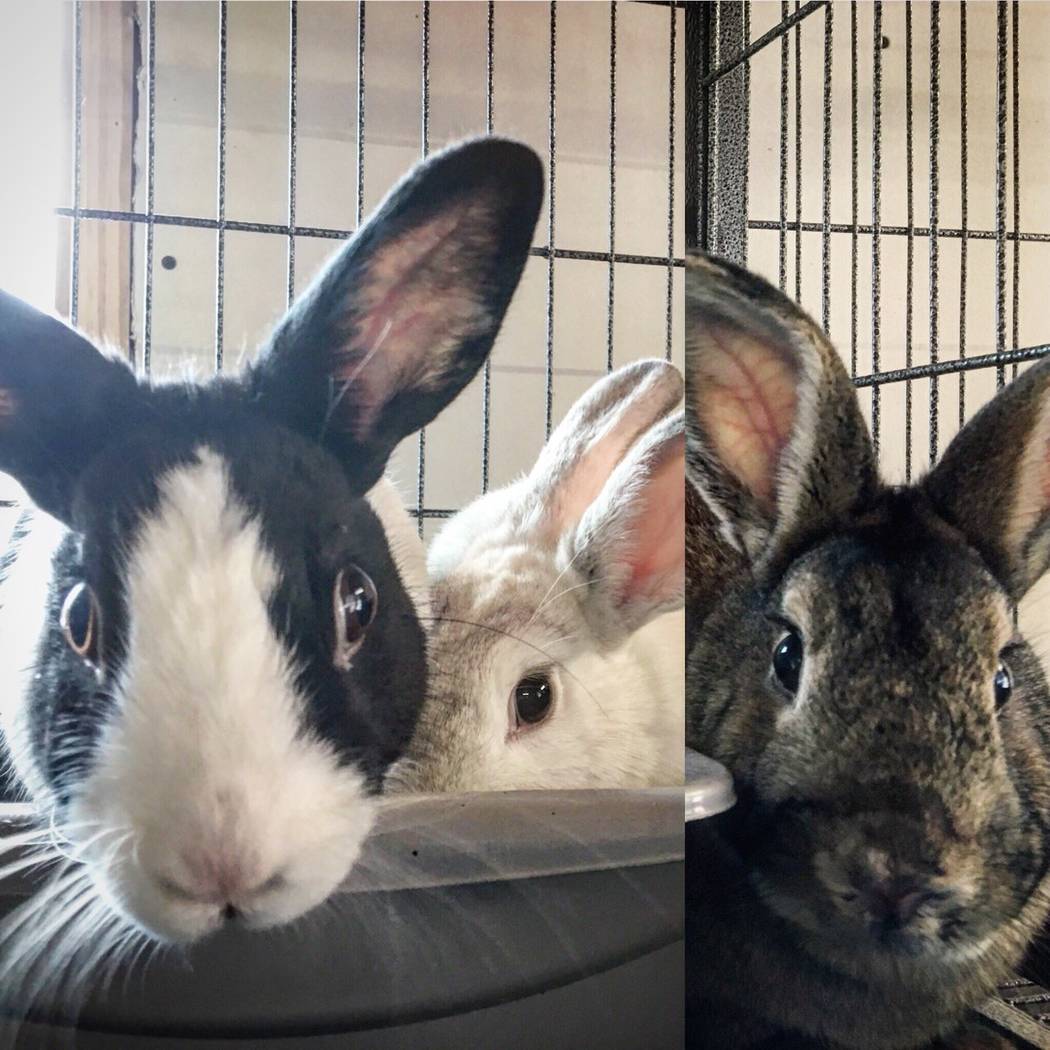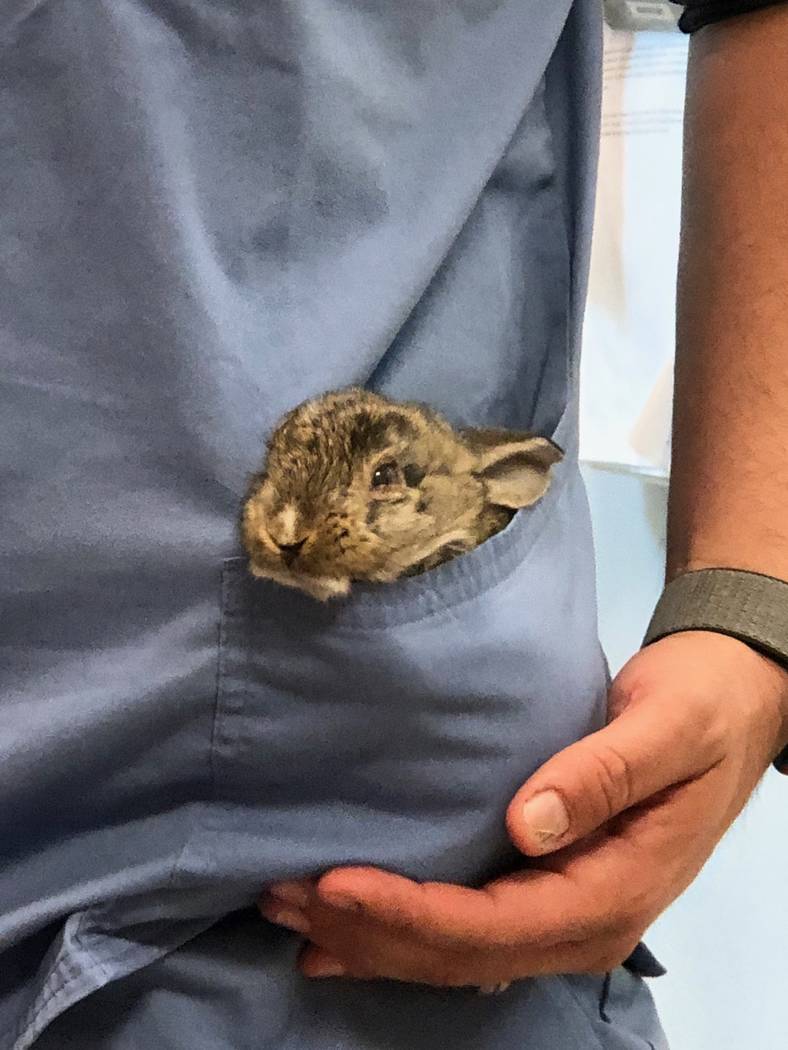 For over a decade, anyone setting foot on the grounds of Desert Willow Treatment Center was witness to an odd sight: dozens of fluffy, round, mottled rabbits hopping around buildings and through the grass. As seasons passed, the population skyrocketed to nearly 1,000 rabbits.
After an intense six-month effort, local animal rescue groups announced last month that the grounds were rabbit-free.
Following years of caring for and adopting out the bunnies one by one, the effort to relocate the animals ramped up in February after Stacey Taylor, who runs Bunnies Matter, arrived at the center to find dozens of rabbits dead in the grass and posted the video to the group's Facebook page. The rabbits had apparently been killed just days after the Nevada Division of Public and Behavioral Health had issued a release saying that the rabbits can carry disease and that trapping would begin.
Fearing that state officials would try to curb the population through euthanasia or that whoever killed the rabbits would return, over 50 volunteers turned out to humanely trap, care for and transport the rabbits to All Creatures Sanctuary, a nonprofit rescue group in Red Rock Canyon that opened last year. Local rescues Bunnies Matter, Bunnies Matter in Vegas Too, and Vegas Bunny Rescue were all part of the efforts.
The shelter has taken in about 800 rabbits since December, and volunteer veterinarians spayed and neutered the rabbits. As the number of rabbits coming into the sanctuary grew, volunteers fostered the newcomers. Harmony Rodriguez, the sanctuary manager, said she kept dozens of rabbits at her home while the sanctuary created a bunny house on the property.
"We jumped in feet-first," she said. "We just wanted to make sure everybody was safe."
Now, the sanctuary is holding more than 400 rabbits that need homes. They eat up to 100 pounds a day, at a cost of nearly $2,500 a month. Caring for the rabbits takes up most of the group's budget, said Rodriguez. The sanctuary has set up a GoFundMe campaign to help with the expenses.
While adoptions in the Las Vegas area have been slow, the sanctuary has found great success in sending bunnies out of state to rescues that don't have any rabbits available for adoption. A few hundred bunnies have gone to other rescues on the East Coast, in the Southeast and to Canada, Colorado and New York City, all delivered by volunteer drivers and funded through donations.
"Their best chance to get to a permanent home is to go to a city without a plethora of bunnies," said Tina Dawn, founder of Vegas Bunny Rescue. "We don't really have these problems many other places."
The explosion of rabbits at Desert Willow is rumored to have begun when a well-meaning employee released two rabbits on the grounds for patients to watch. Over the years, pet owners dumped their rabbits, compounding the problem, said Dawn.
Very few, if any, species of native rabbits lived on the treatment center grounds, Dawn said. Native jackrabbits and cottontails have distinctive features like long ears and scruffy bodies that help them cope with the high Nevada temperatures, while domestic rabbits tend to overheat or drown in their burrows during heavy rains. Domestic rabits live an average of eight to 10 years indoors but typically survive only two years outside.
With no more space for new rabbits, the sanctuary is focusing on informing the public about proper care for exotic animals and encouraging owners to spay and neuter their pets. The group plans to find homes for rabbits at other sites in the Las Vegas area.
"It's a little bittersweet because you used to walk out there and be greeted like a Disney movie," said Dawn, laughing. "But it's great. A lot of hard work by a lot of people went into that."
Lauren Flannery can be reached at lflannery@reviewjournal.com or 702-383-0236. She's on Twitter at @LaurenFlannery3.