Las Vegas youth soccer coach with cancer refuses to stay sidelined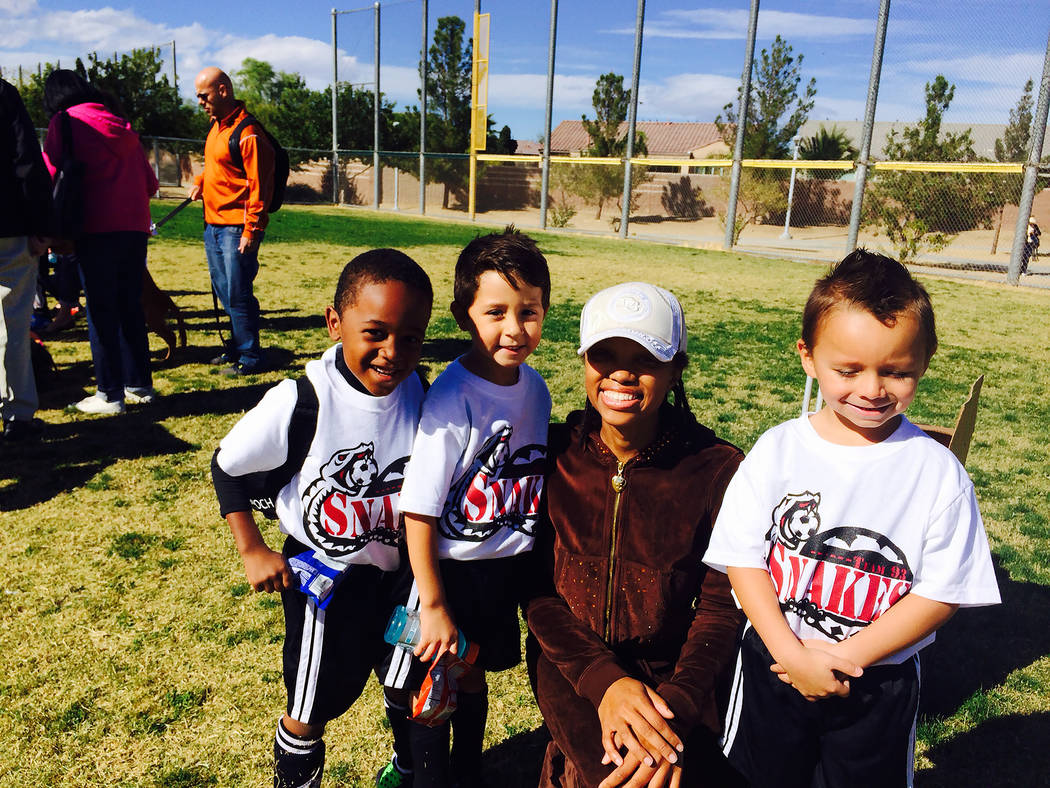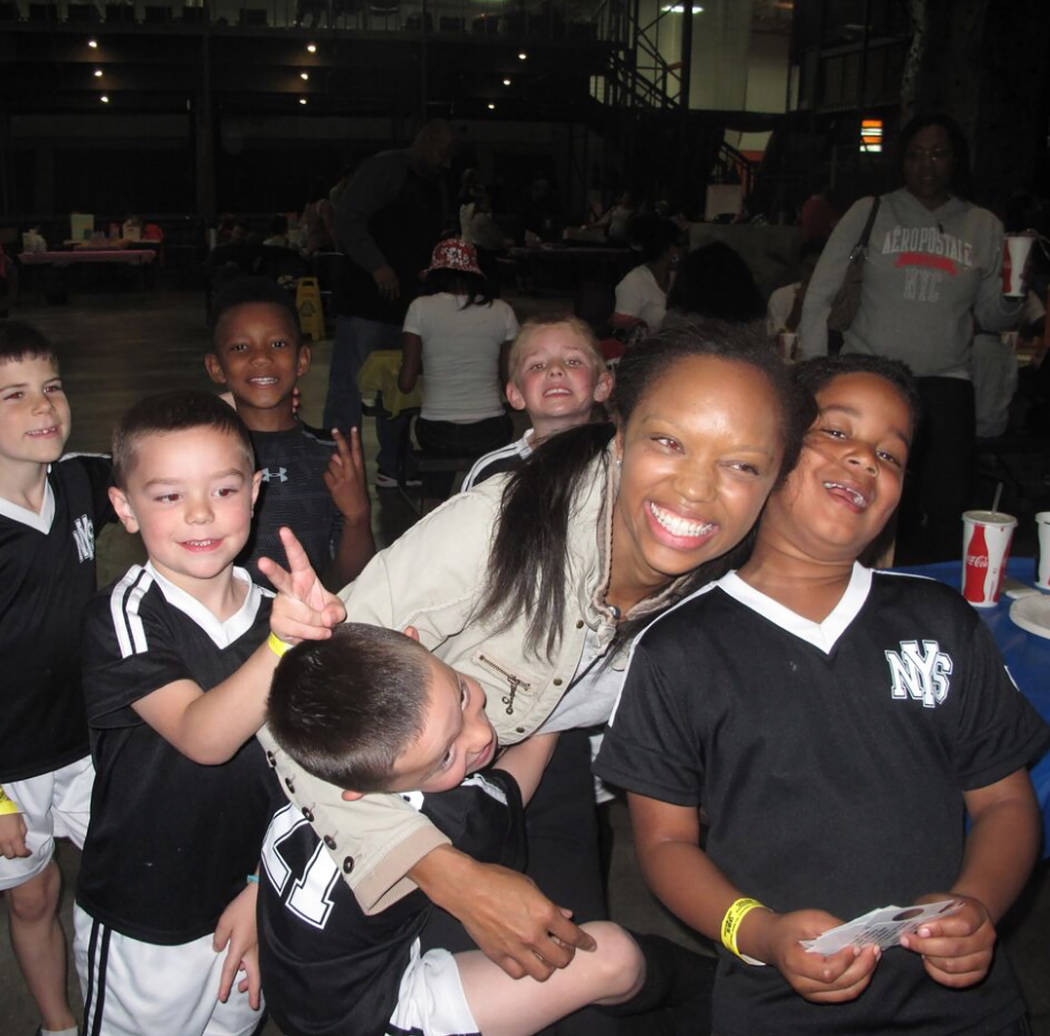 Cancer won't keep Michelle Douglas from coaching her six youth soccer teams.
She says coaching the 4- to 12-year-olds is what keeps her going.
Douglas has stage 4 cancer that originated in her breasts and recurred in her liver a few months ago. Doctors have told her there's nothing more they can do. Her Southern Highlands home was to be set up for hospice care.
But she has no intention of staying in bed.
"The kids make it worthwhile," she said. "I'm here because of them."
One week before National Youth Sports: Nevada's soccer season began in March, cancer cells reached Douglas' liver and spread quickly. Douglas underwent chemotherapy treatments.
Despite that, she continues to be there for her players. Douglas gets help from parents and assistant coaches during games. She has a chair ready on the field when needed.
Emelie Wade said her boyfriend's two sons enrolled in the Little Kickers Program at Longevity Sports Complex, 5975 S. Topaz St., after meeting a "vibrant" Douglas, who suggested enrolling the boys.
"The way she is with the kids is amazing," Wade said. "A lot of these coaches are great, but when it comes to soccer training, they're very basic. Coach 'Chelle has always been creative."
Douglas makes hats for the younger kids to help them understand soccer formations. She'll create shark hats to make the shark attack drill more fun.
Douglas said she got involved with soccer because she wanted a letterman jacket from her high school in Oklahoma, but still fell in love with the sport.
Wade said Douglas goes out of her way to treat the kids for their hard work. If all her teams win their weekend games, Douglas has an ice cream truck on hand after their next practice.
"She has them on speed dial," Wade said, adding that Douglas also throws end-of-season parties. "She rents out laser tag places, orders trophies for the kids … She gives everything she has for these kids."
Douglas was set to coach May 20 at Heers Park, 6320 Plaza Verde Place. And she hopes she can do it all again the following week.
"I just want to leave a positive footprint on this earth," she said.
Contact Danny Webster at dwebster@viewnews.com or call 702-477-3834. Follow @DannyWebster21 on Twitter.
National Youth Sports: Nevada
Where: 624 N. Rainbow Blvd. and 1201 American Pacific Drive
Hours: 10 a.m.-5 p.m. Tuesdays-Fridays
More information: Visit nysnevada.com or call 702-454-7863.