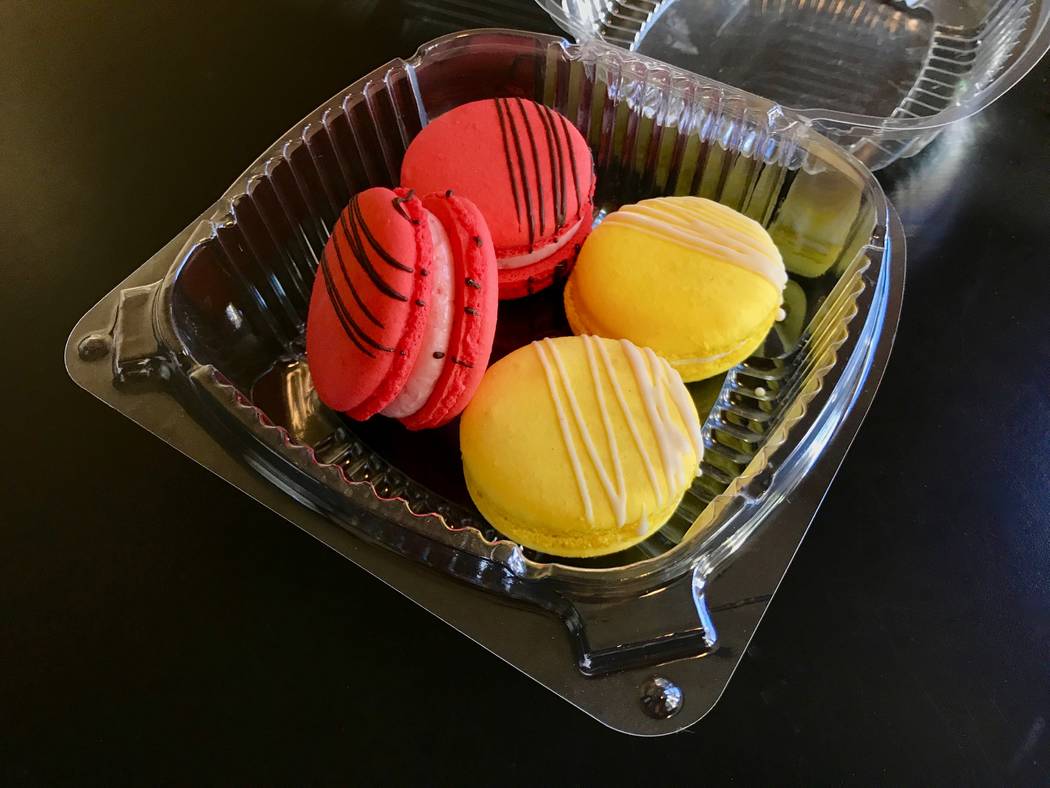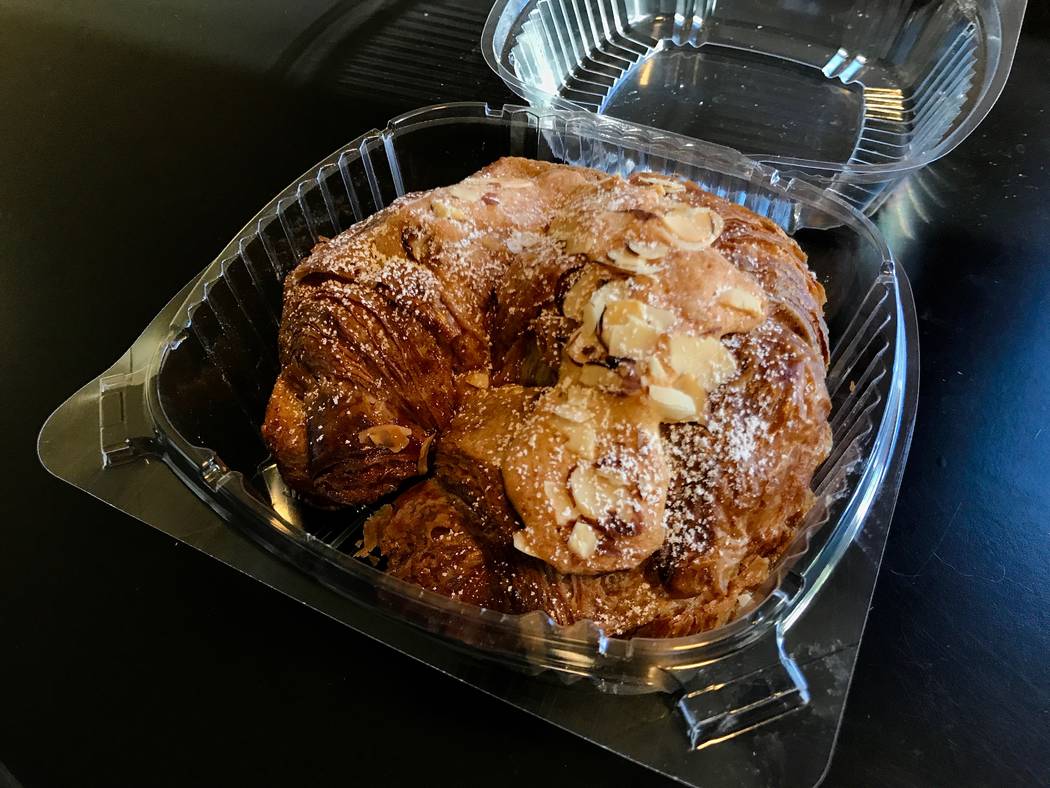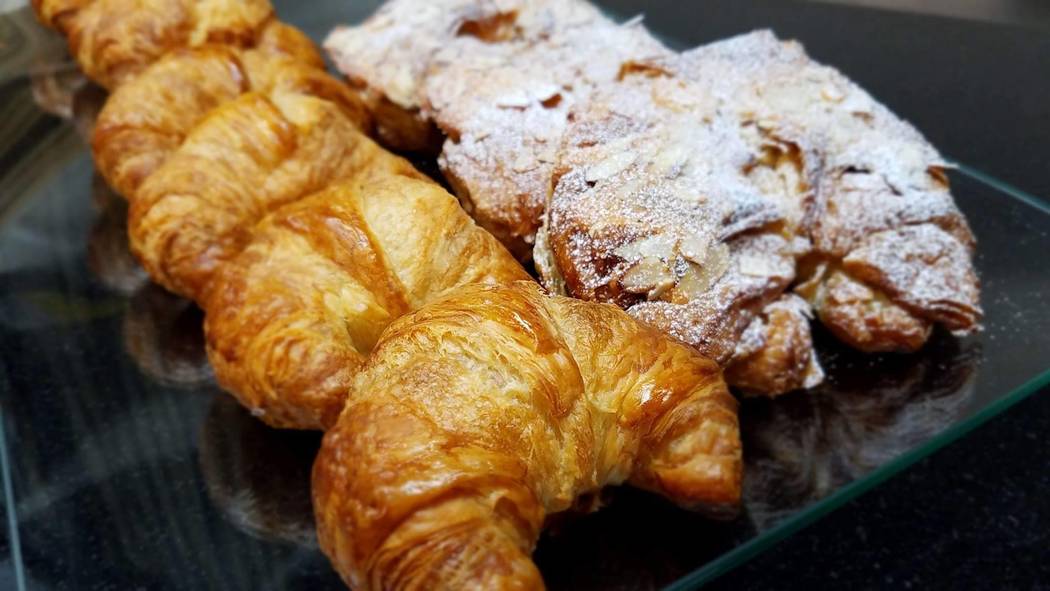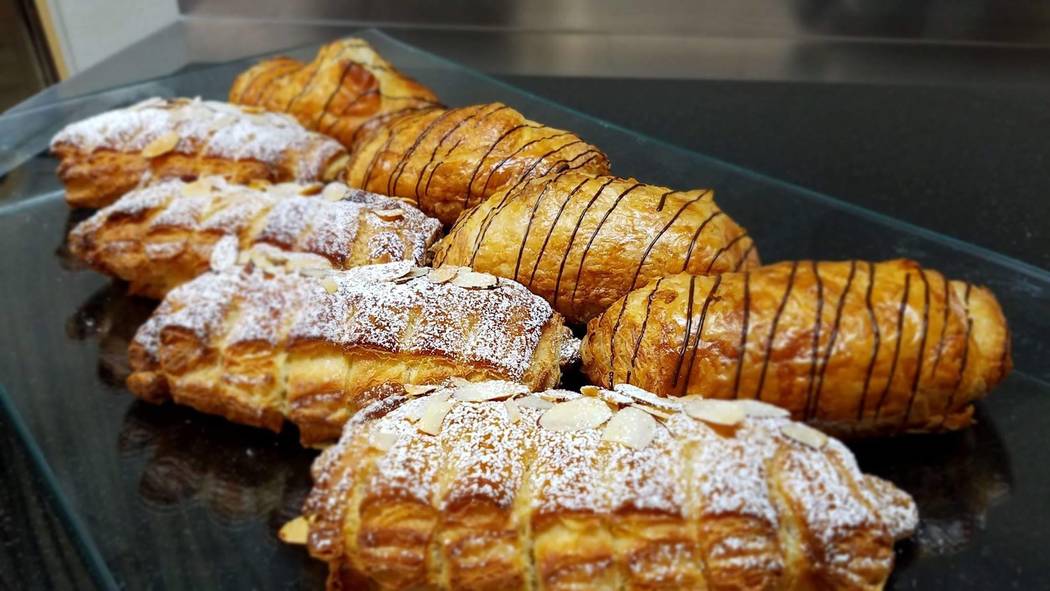 Ten years after he realized he wanted to own a business, pastry chef Alfredo Rueda has achieved his dream with the opening of Alfredo's Patisserie in the southwest valley.
The bakery and restaurant mainly serves European treats, Rueda's specialty. The refrigerated cases in the shop are full of macarons, tiramisu, eclairs, croissants, cannoli and panna cotta. There a few nontraditional items, too, such as cake pops and chocolate-covered Oreos.
Rueda hopes to expand the menu to include more lunch items. Since opening in May, Rueda has introduced tamales, quiche, croque-monsieur/croque-madame and salads to the menu. The tamales ($2) are his mother's recipe.
"I had a lot of influence from my mother when I was little … I give her the credit," Rueda said.
Rueda's culinary journey began in high school at the Southern Nevada Vocational-Technical Center (now Southeast Career Technical Academy), a magnet public high school, where he studied culinary arts.
He then went to the College of Southern Nevada to continue his culinary studies. There, he joined the school's culinary club and his love of cooking and baking deepened. At that time, Rueda still thought that he wanted to be a regular chef, and after graduating he took a cooking job at Excalibur.
"To me, it was too easy, and I wanted a bigger challenge," Rueda said. "I wanted to do pastry."
Soon after he had an opportunity to help open Red Square at Mandalay Bay and created the restaurant's desserts. Since, Rueda has worked at Bellagio as a baker and was an assistant pastry chef at the Aria and M Resort.
For 12 of his 20 years a pastry chef, Rueda was mentored by Yoni Mora, executive pastry chef for ARK Restaurants.
"He wanted to be a perfectionist," Rueda said of Mora. "(That was) good because it taught me a lot of discipline. Whatever I am is because of him."
Alfredo's Patisserie's best-sellers include flan ($2) and tiramasu ($3.75). Rueda also creates custom cakes for special events.
Next up for the shop is an espresso machine, Rueda said, so customers can enjoy a cappucino or latte with their breakfast or lunch.
Contact Madelyn Reese at mreese@viewnews.com or 702-383-0497. Follow @MadelynGReese on Twitter.
Alfredo's Patisserie
Address: 3650 S. Jones Blvd. Suite 4
Hours: 9 a.m.-6 p.m. Monday-Saturday
Information: alfredopatisserie.com or 702-527-5551
Social media: facebook.com/AlfredosPatisserie
3650 S. Jones Blvd. Suite 4, Las Vegas, NV 89103