Nonprofit's goal is socialization for Las Vegas rescue dogs
Updated September 30, 2018 - 6:30 pm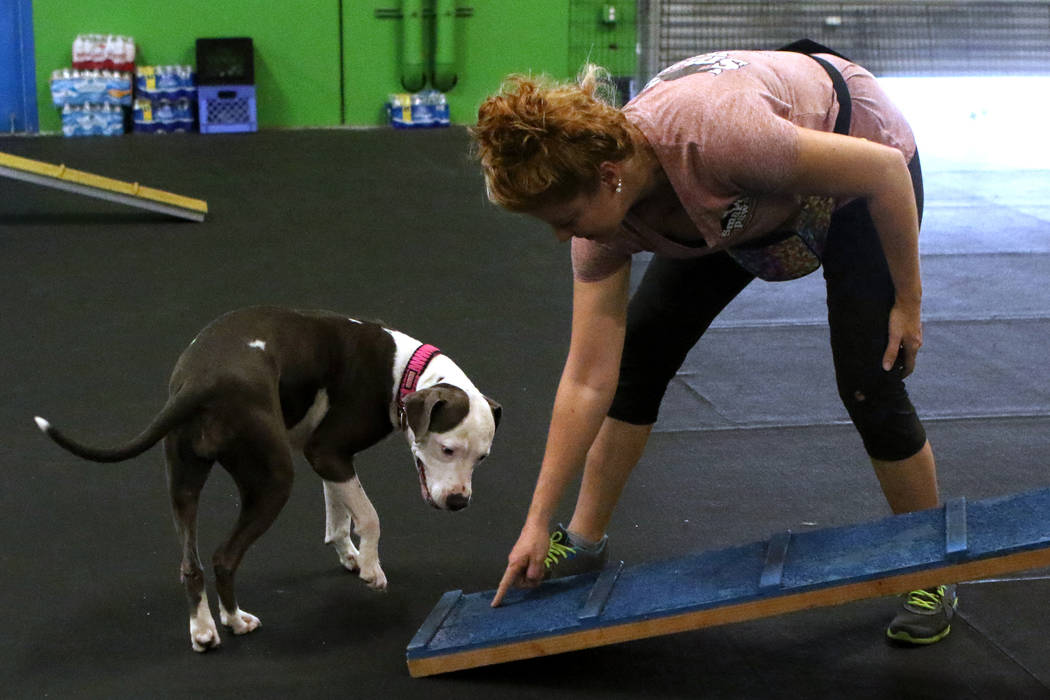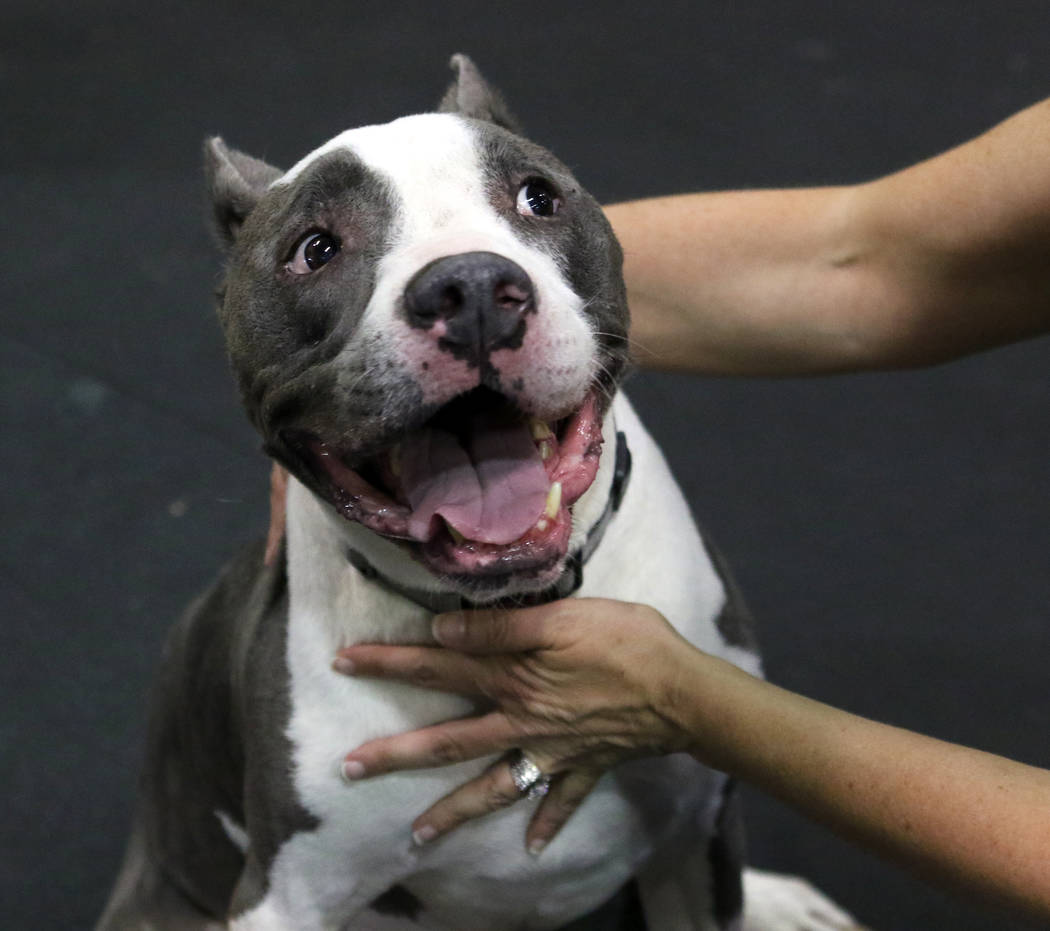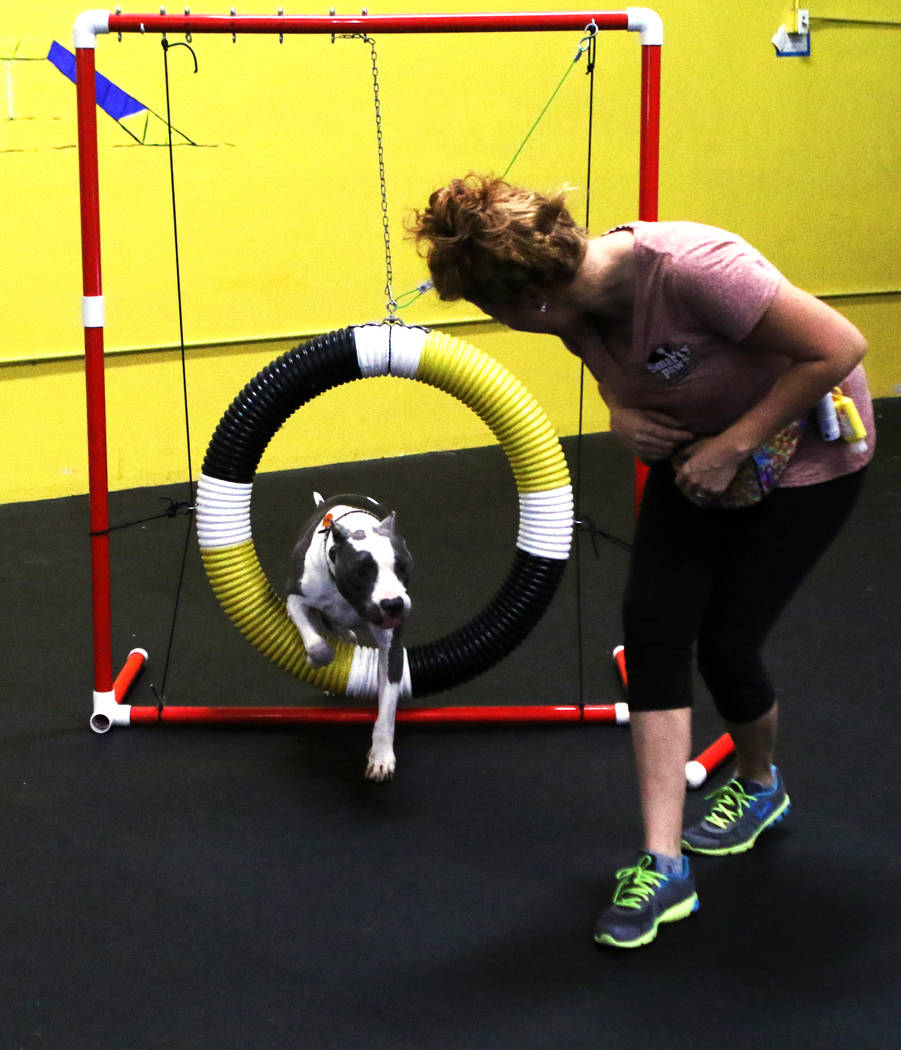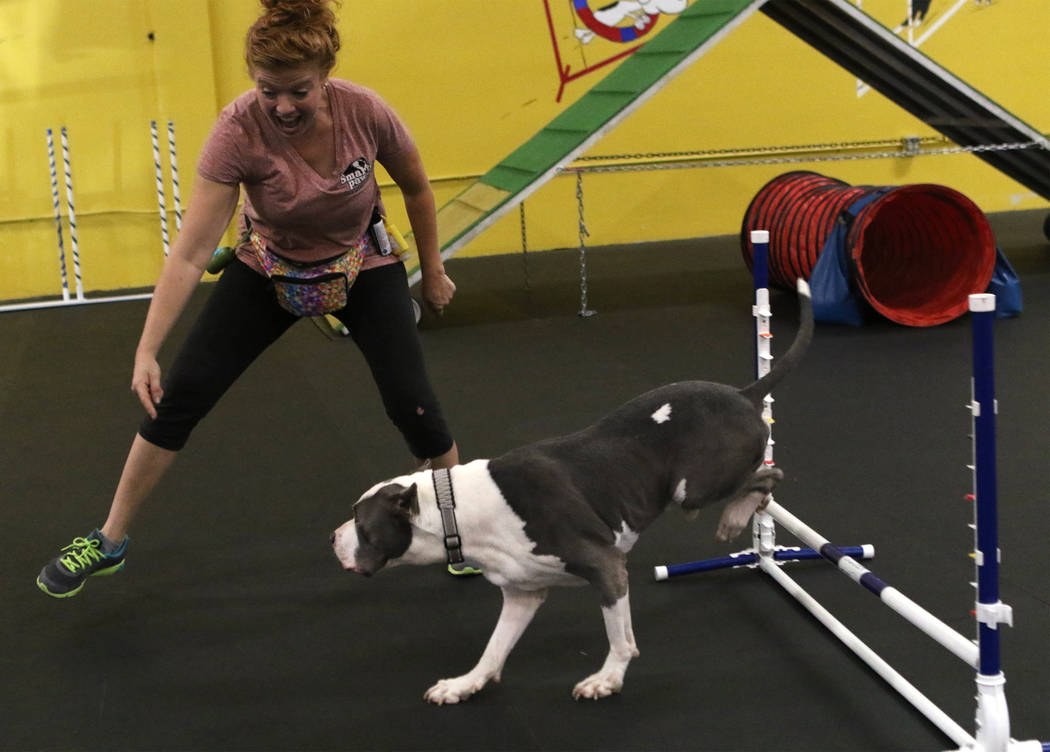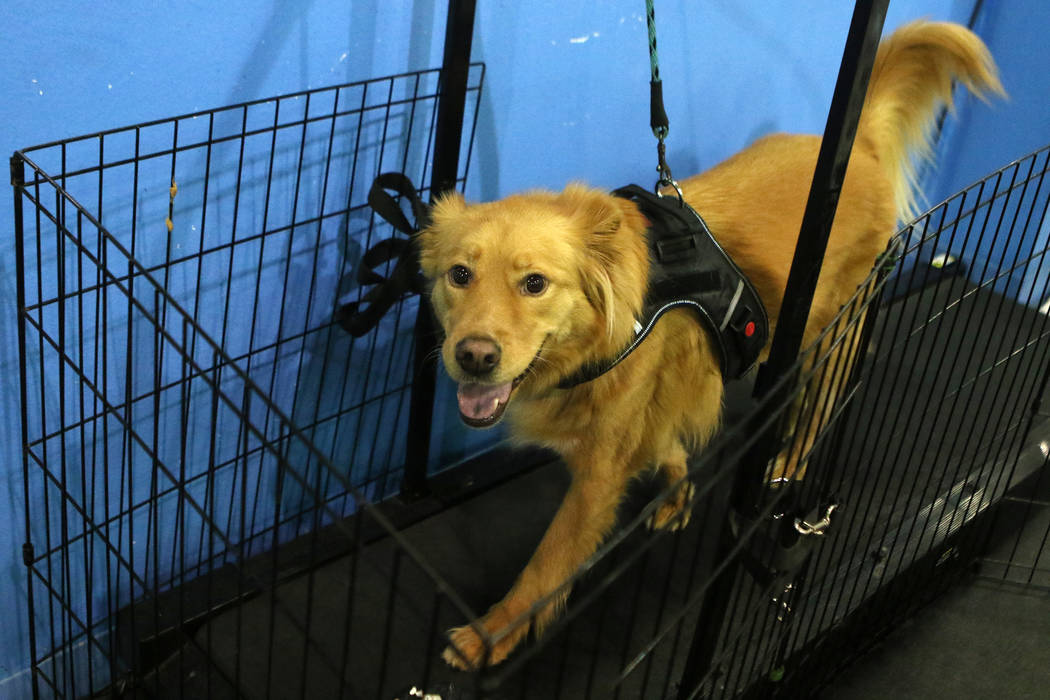 Prancing around inside the large gym at indoor dog-training company SmartyPaws, Milo is eager to say hello and give you a big kiss. But the pit bull was a different pup before he started with Pawtastic Friends.
The nonprofit, founded in 2016 by Melissa and Michael Novelli, was born from a desire to socialize rescue dogs waiting for permanent homes.
The couple volunteered at a shelter and found it heartbreaking to see the same dogs there year after year.
"It came to a point where it's like, We've got to do something," Melissa Novelli said.
Pawtastic Friends pays for at least one $25 enrichment training session a week for rescue dogs. At SmartyPaws' southwest Las Vegas location, at 4544 W. Russell Road, trainer Shannon McDonald works on dogs' social skills and gradually introduces them to her own rescue dogs. Other sessions include swim practice.
The goal: socializing the dogs and making them more desirable for adoption.
"When you're at the shelter, the only contact Milo might get with other dogs is as they're walking by his kennel," Novelli said. "They don't have play groups; they don't have enrichment. … The only time those dogs get out is if a volunteer comes and walks them for a 15-, 20-minute walk."
The program taps into pup psychology. Before Milo started the program in March, he was timid.
Now Milo, 8, shows off tricks he has learned and frequently seeks pats on the head.
"This is better than just sitting in a kennel," Michael Novelli said, watching Milo playfully sniff out hidden treats.
The nonprofit works with multiple rescue groups and maintains an active social media presence, encouraging people to adopt and sharing updates on how dogs are doing in the program.
In its first year, Pawtastic Friends funded training for 99 dogs, the Novellis said.
Contact Amelia Pak-Harvey at apak-harvey@reviewjournal.com or 702-383-4630. Follow @AmeliaPakHarvey on Twitter.
How to help
Donors can sponsor a single Pawtastic Friends session for a rescue dog for $25. To donate, visit pawtasticfriends.com.