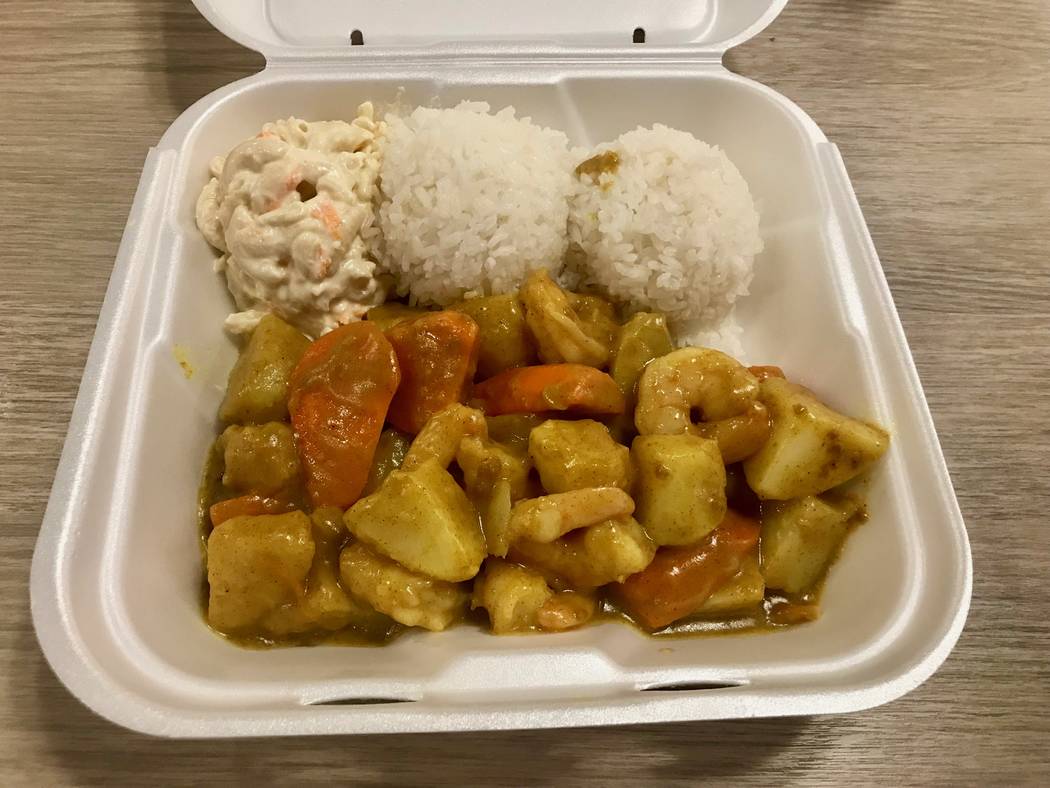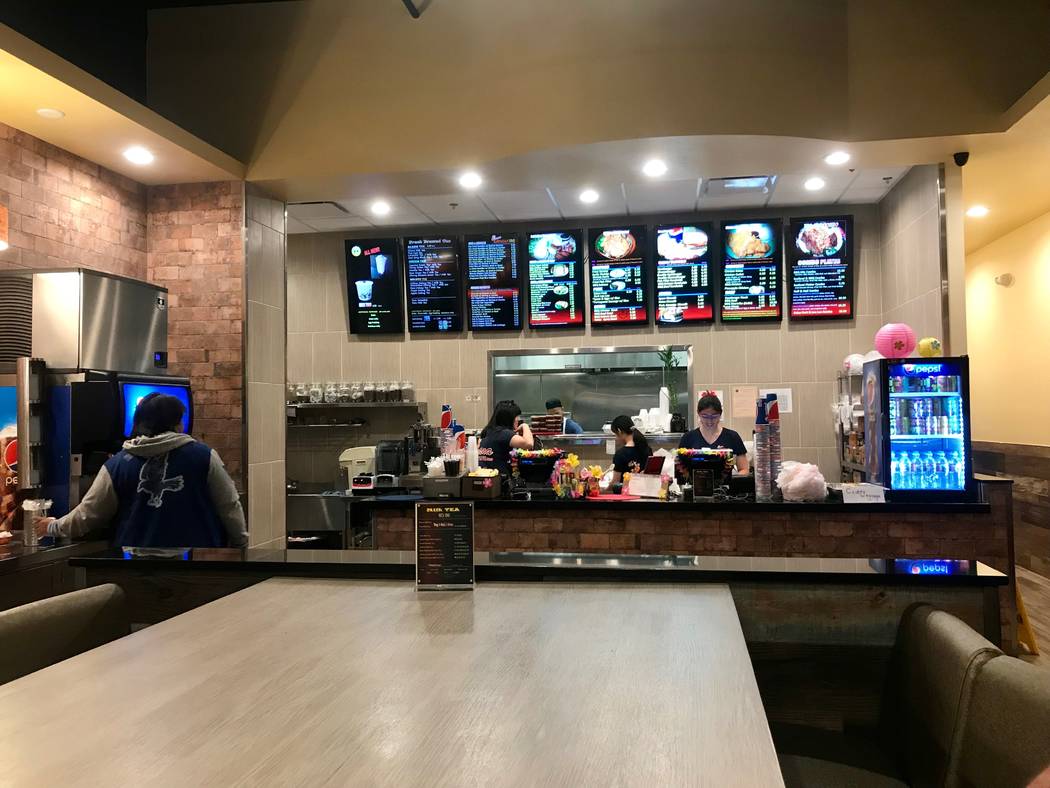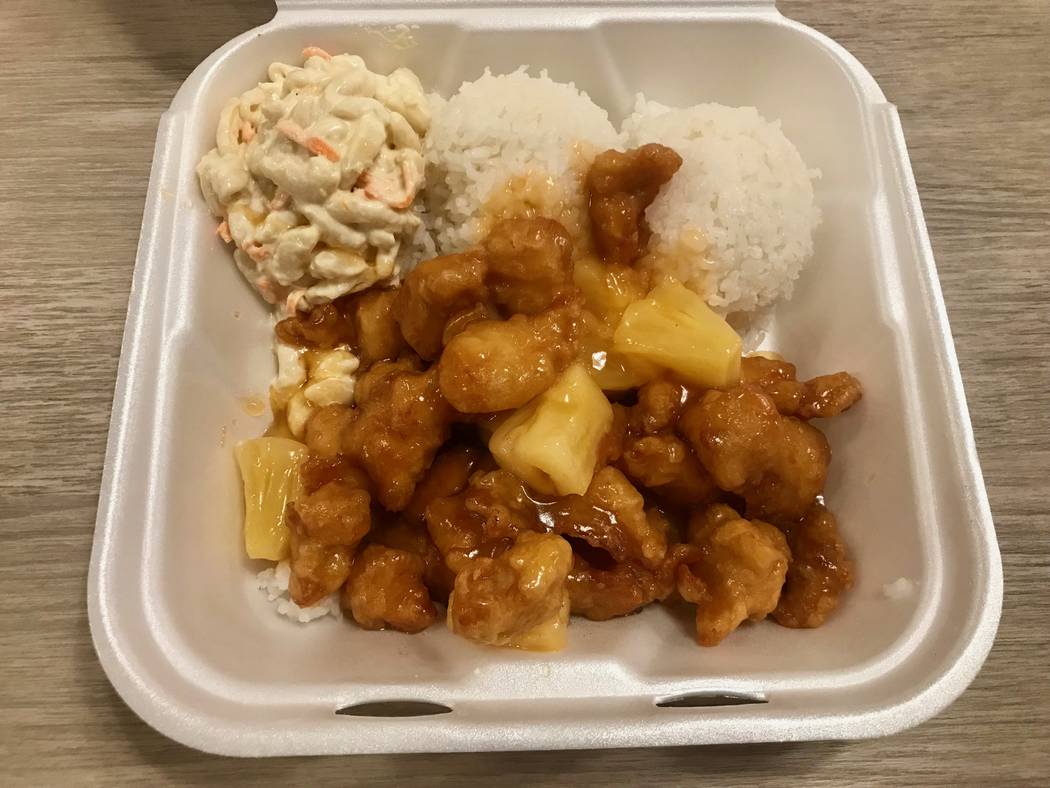 Ohana Hawaiian BBQ's fourth Las Vegas location is in Enterprise, on South Rainbow Boulevard.
The fast-casual restaurant opened in early August. The menu features Hawaiian and Chinese cuisine, including saimin, musubi and seafood, beef and barbecue combinations.
Saimin is a noodle soup similar to Japanese ramen or Chinese mein with wheat egg noodles and a dashi broth. Variations on the soup at Ohana include grilled spam ($4.50), barbecue chicken ($5), barbecue beef ($5.50) and fried shrimp ($5.50).
The restaurant also has beef dishes, including loco moco ($6.50 small, $8.25 regular): beef topped with two fried eggs and brown gravy. As with all the entrees, the dish comes with a scoop of macaroni salad and two scoops of white rice.
The South Rainbow location has a variety of sweetened teas ($3.50 for 16 ounces, $4.50 for 30 ounces). Flavors include matcha, cherry blossom, jasmine, rose oolong, peach oolong and Earl Grey. Boba, grass jelly, egg pudding and rainbow jelly toppings can be added for 50 cents.
The restaurant has seating for about 60 people and has wall outlets with USB plugs next to each table, as well as a television. Orders can be made online for pickup, too.
Contact Madelyn Reese at mreese@viewnews.com or 702-383-0497. Follow @MadelynGReese on Twitter.
Ohana Hawaiian BBQ
Where: 7945 S. Rainbow Blvd., Suite A
Hours: 11 a.m.-11 p.m. daily
Phone: 702-888-3789
Website: ohanahibbq.com
Facebook: bit.ly/2ygsBLy