Owner's passion for craft beer fuels 595 Craft and Kitchen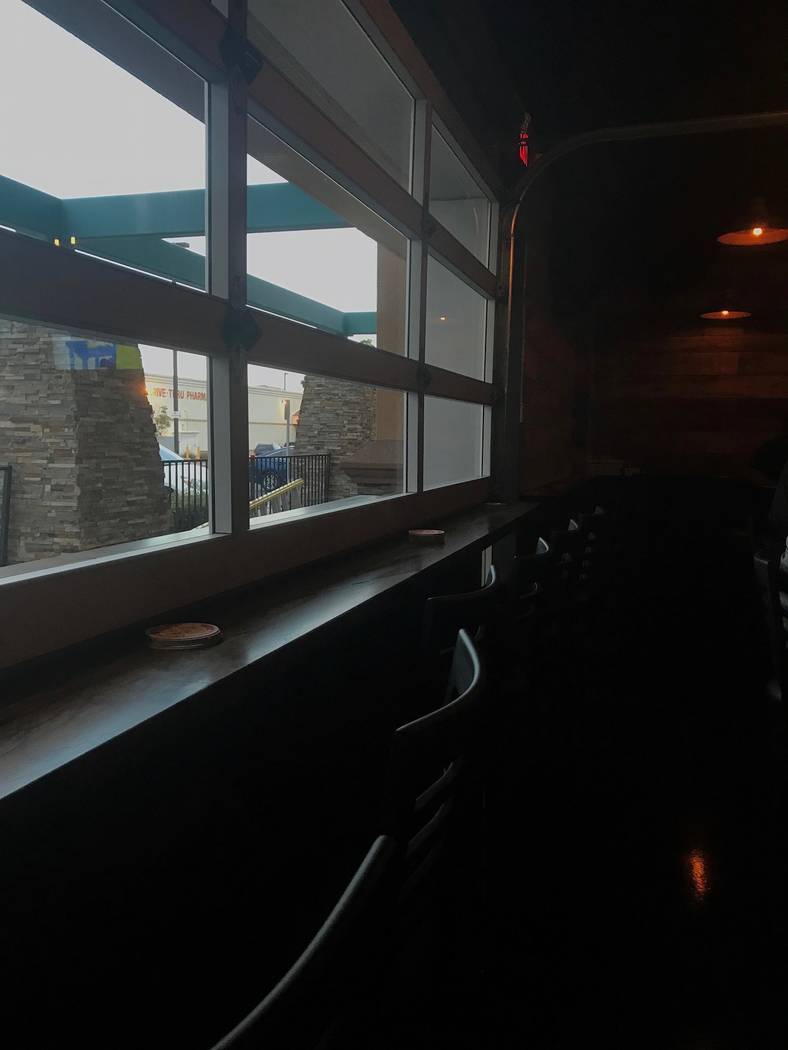 Van-Alan Nguyen has brought his passion for craft beer to his new restaurant, 595 Craft and Kitchen, in the Spanish Trails neighborhood. It opened June 16 and features more than 25 mostly local beers on draft, a craft cocktail list and an Asian-fusion bar menu inspired by Nguyen's Vietnamese heritage.
The gastropub replaces Elements Kitchen & Martini Bar, which closed last year.
The tap list features several Nevada breweries, including Henderson's Joseph James Brewing Co. and CraftHaus Brewery, Sparks' Revision Brewing Co. and Las Vegas' Hop Nuts Brewing and Tenaya Creek Brewery. Several brews from California make an appearance, including Mikkeller Brewing San Diego, Vista's Mother Earth and Coronado Brewing Co.
Prices average about $6 a pint, while a few high-gravity beers are available for $7 or $8.
The menu includes snacks such as fried deviled eggs ($9) and turmeric ginger spiced almonds ($7), as well as sandwiches such as beef brisket banh mi ($11) and the furikake tuna burger ($14).
This is the first restaurant Nguyen has owned and operated. Before, he was a longtime employee of In-N-Out Burger.
Nguyen credits his knowledge and his business philosophy to In-N-Out. Over a nine-year career, he rose from dishwasher to restaurant manager.
"They focus on the ingredients and the employees. And they focus on the community," Nguyen said. "That's what I'm trying to accomplish here."
Contact Madelyn Reese at mreese@viewnews.com or 702-383-0497. Follow @MadelynGReese on Twitter.