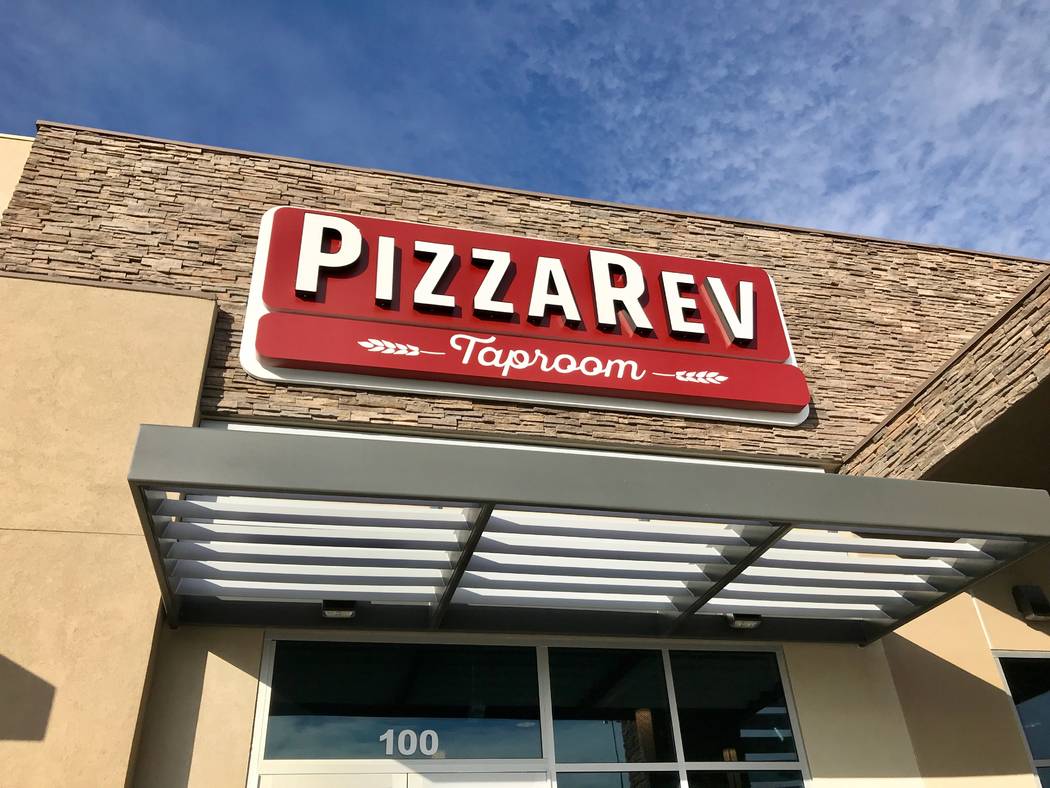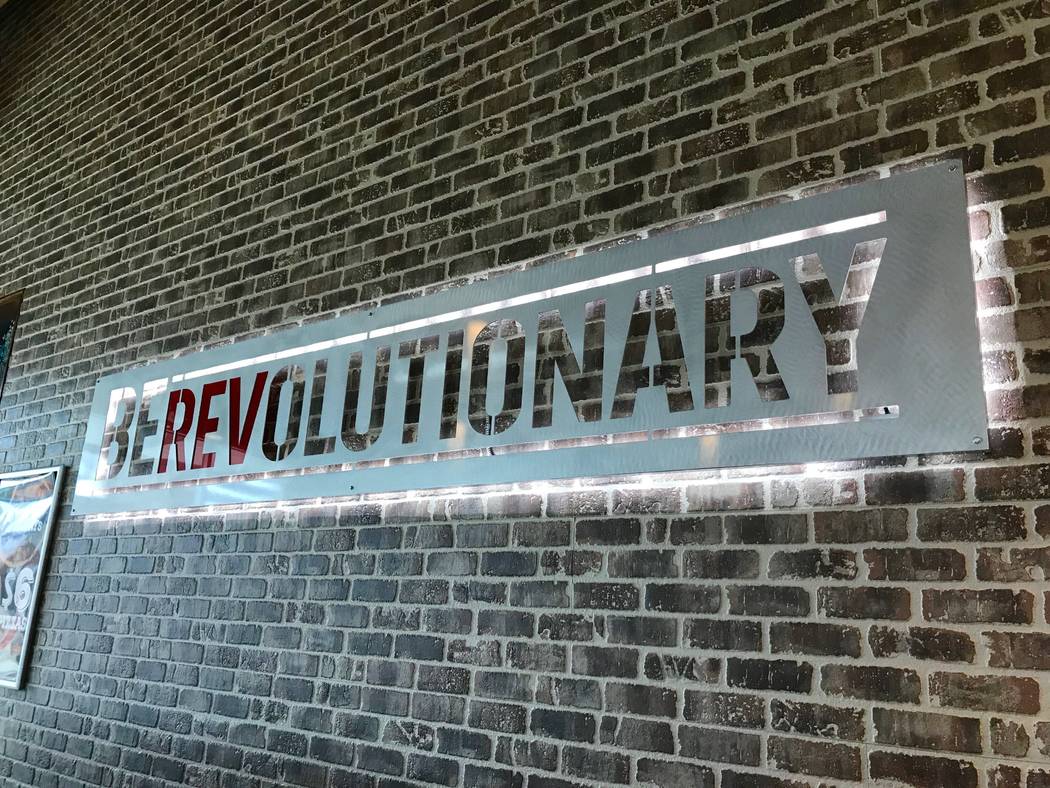 PizzaRev, a fast-casual pizza concept that started in Los Angeles, opened three Las Vegas Valley restarants in the past year and a half. Two are in the southwest valley, and one is in Henderson.
Customers can create their own pizza by selecting the crust (signature thin, double dough or gluten-free), sauce (tomato, spicy tomato, Alfredo, barbecue sauce or olive oil) and cheese (buffalo milk mozzarella, feta, blue, ricotta and Daiya vegan cheese).
Then come the toppings, of which there are more than 30. They include pepperoni, Italian sausage, sweet fennel sausage, beef meatballs, smoked ham, crispy bacon, grilled chicken, anchovies, vegan sausage, mushrooms, red onions, cherry tomatoes, spinach, pineapple, pepperoncinis, fennel seeds, green bell peppers, artichoke hearts, sun-dried tomatoes, black olives, roasted garlic, cilantro, basil, arugula and jalapenos.
Customers can also choose from eight preselected pizza recipes.
Every pizza is personal size, at 11 inches across. Price is determined by the type of crust: $8 for thin crust, $9.29 for thick crust and $9.29 for gluten free. Cheese pizzas with no toppings are $6.
Several entree salad options are available for $8. Again, customers can create their own or order from a menu that includes beet salad, Southwestern chicken salad, sesame ginger and others.
The PizzaRev location on South Rancho Drive, which opened July 8, has the brand's first taproom in Nevada. On one wall of the restaurant is 18 taps where customers can pour beer, wine and cider themselves.
A guest can exchange for a "bracelet." In the bracelet is an electronic key that, when pressed against the company logo above the tap, activates the tap and readies it to pour. The electronic system keeps track of how many ounces of beer are poured; guests can pour up to 32 ounces per visit.
When they're done with their meal, customers go back to the register to pick up their ID and pay their tab, where the charge is by the ounce. Many beers at the South Rancho Drive location are local or regional, including selections from Big Dog's Brewing Co., Joseph James Brewing and Lovelady Brewing.
There are also two wines and one cider on tap.
Contact Madelyn Reese at mreese@viewnews.com or 702-383-0497. Follow @MadelynGReese on Twitter.
PizzaRev
Where: 2400 S. Rancho Drive
Hours: 11 a.m.-11 p.m. daily
Contact: 702-254-7400 or pizzarev.com
Social media: facebook.com/pizzarevco; Twitter.com/pizzarevco; Instagram.com/pizzarev
Other locations: 1381 W. Sunset Road, Henderson; 7090 S. Rainbow Blvd., Las Vegas
2400 S. Rancho Drive