Southwest carpet cleaning business offers service free for veterans
February 21, 2017 - 1:28 pm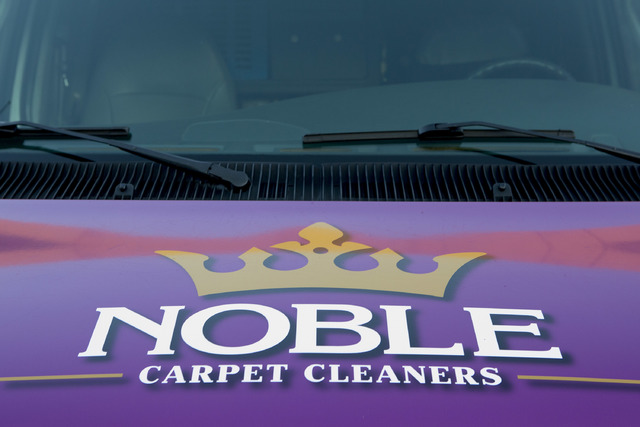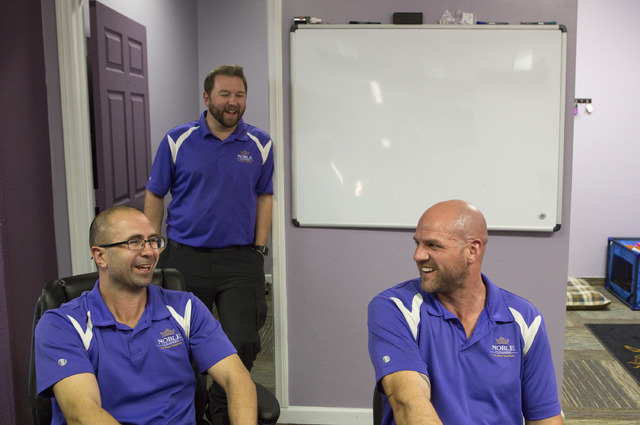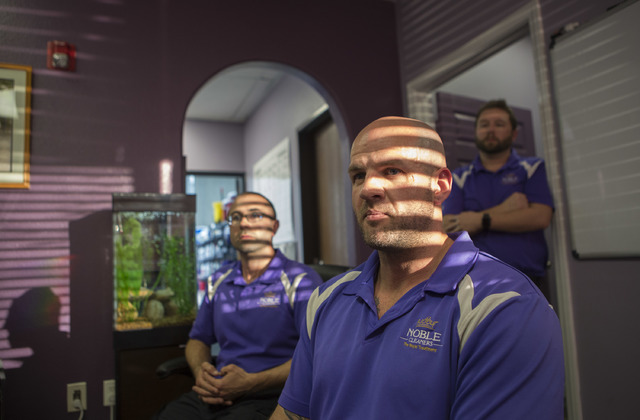 Military service runs in the families of the owners of Noble Carpet Cleaners.
Because of that, the company offers free carpet-cleaning service to military veterans.
"As a veteran myself, I wanted to offer something that could really improve their lives," said co-owner Jacob Arnett. "We could volunteer in many different ways, but this is probably the most valuable to them."
Arnett, 34, was in the U.S. Marines for six years and worked as a security contractor for the Department of Defense for two. Brothers Gene and Ryan Szemacs' grandparents were in World War II. The three of them grew up as friends in Cleveland.
The company, 7770 Duneville St., opened in 2011 and provides the service via a monthly Facebook giveaway.
Noble Carpet Cleaners has cleaned homes free for about 13 veterans, a $3,300 value. One recipient was Heena Miller of the east valley, who served 22 years as a surgical tech in the U.S. Army .
"My place was spotless," Miller said. "They were very professional. They came in and explained everything, and they were friendly."
Miller bonded and felt comfortable with the cleaners because of the veteran background.
"I try to support veteran-owned businesses," she said. " It's that camaraderie and it's just a feeling that you know you're not going to get taken advantage of."
But the owners didn't always have the financial resources to make this happen. The four-person staff, including secretary Samantha Beavor (who joined the team in 2013), started the Noble Carpet Cleaners out of the house the men shared. They didn't get an office until 2015.
Gene worked as a manager at Target, Ryan had just graduated from college and worked part time, and Arnett was still overseas. They invested their time into the company at the peak of the Great Recession.
"It was tough because we both quit very good jobs to build from scratch," Gene said.
The owners work Monday through Saturday due to being understaffed, but hope to add more people with the financial stability they've gained.
They attribute the company's success to the values of their company, which they said gained them positive Yelp reviews. Most customers left comments stating that the service was exceptional and that the workers were professional and polite.
The motto of the company is "the royal treatment" because they believe in respecting their customers and their homes. Gene said they named the business Noble as a play on words for what they represent.
"It was like no B.S.," Gene said. "That sounds a little bit more professional … no bull sounds too upfront."
To reach View intern reporter Kailyn Brown, call 702-387-5233 or email kbrown@viewnews.com. Follow her on Twitter @KailynHype.