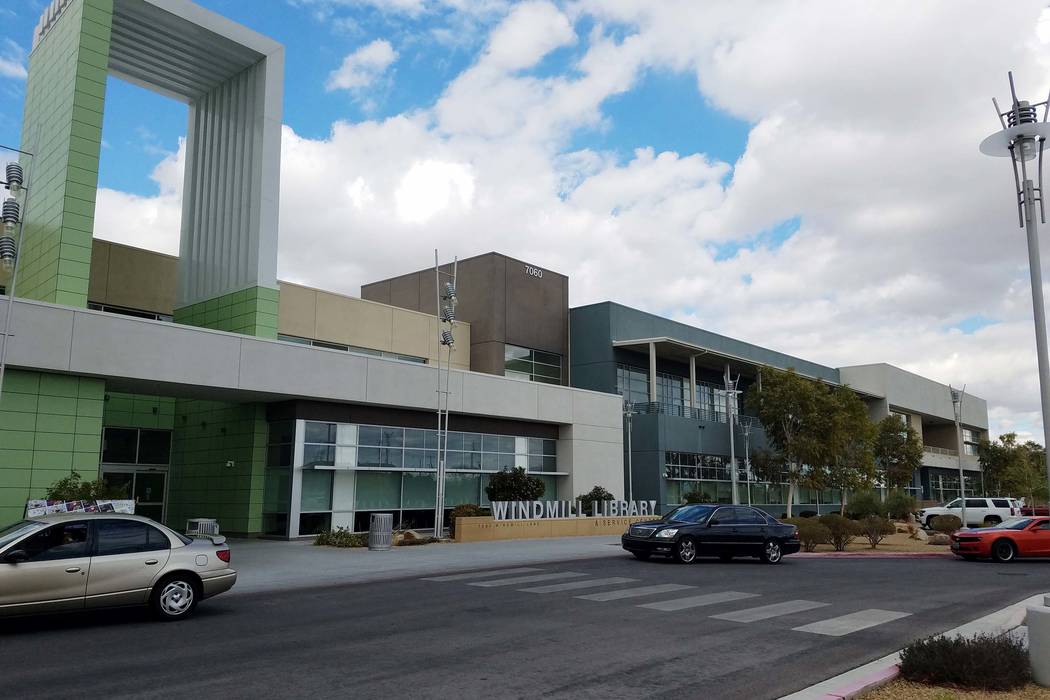 Faith-based police partners want people to know there are opportunities to help others and themselves.
They spoke March 20 to a crowd at Windmill Library, near Windmill Lane and Rainbow Boulevard. The open house was hosted by the Metropolitan Police Department's Enterprise Area Command, which covers much of the southwest valley.
The department relies on faith-based groups to help those in crisis, Capt. Todd Raybuck said.
For those looking to help neighbors, there's a website called JustServe.org, said James Sweetin, a member of the Church of Jesus Christ of Latter-day Saints. The website helps connect people looking to volunteer for service projects in their neighborhood.
"It's a resource to help all of us strengthen our community through service," Sweetin said.
About a year and a half ago, Sweetin said, a service project was set up to provide blankets, stuffed animals and dolls for the Southern Nevada Children's Assessment Center, which assists abused children.
He recalled a 9-year-old girl who had been abused trying to give back a doll and a blanket she had received while finishing her time at the center. She was told she could keep the doll.
"The smile on her face was amazing," said Sweetin, who also serves as a special victims prosecutor for Clark County. He added that the girl told someone it was the first time anyone had given her anything.
Sweetin also recalled that a church project organized through JustServe helped to revitalize a plot of land near Robindale Road and Buffalo Drive.
For those seeking support, self-help programs exist at The Crossing church, said Jeff Long, a pastor at the Christian church near Windmill Lane and Buffalo Drive. The church offers programs for those affected by addiction, grief and other crises, he said.
The world is filled with pain and chaos, but that doesn't mean anybody has to face struggles alone, Long said.
"You have nothing to lose," he said. "You lose when you don't try."
Contact Mike Shoro at mshoro@reviewjournal.com or 702-387-5290. Follow @mike_shoro on Twitter.