Southwest woman turns home into soap factory
January 23, 2017 - 9:21 pm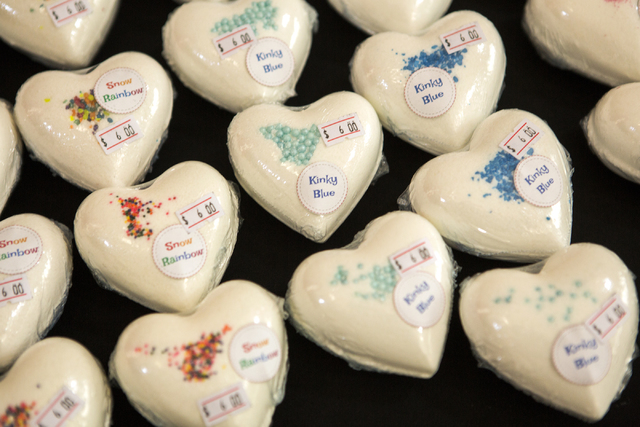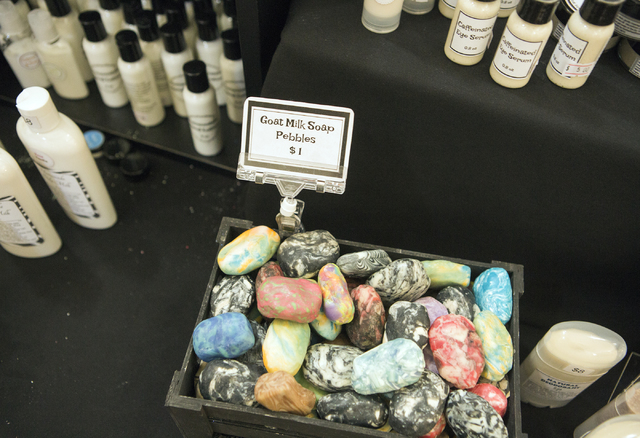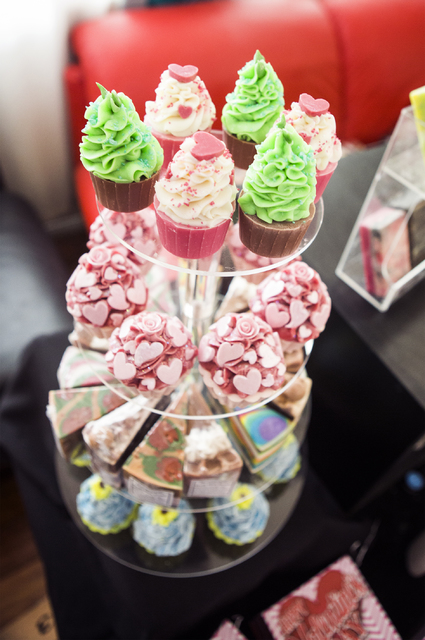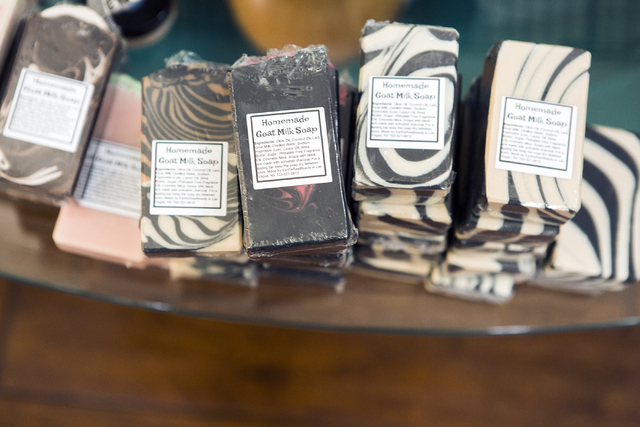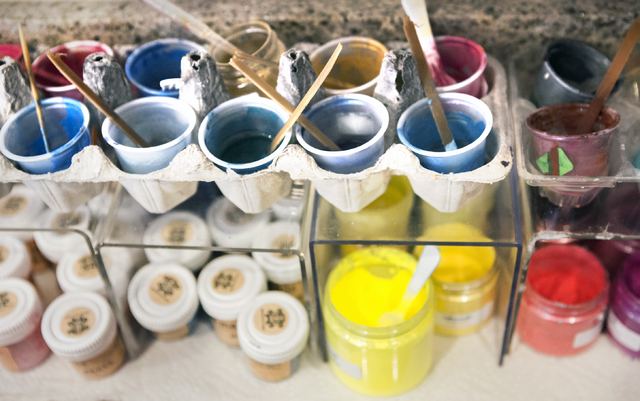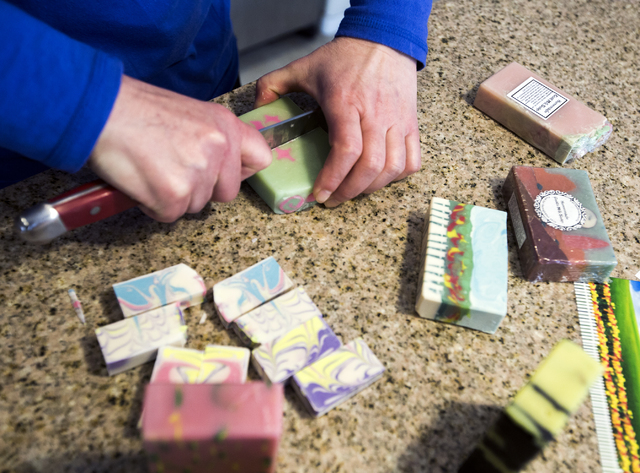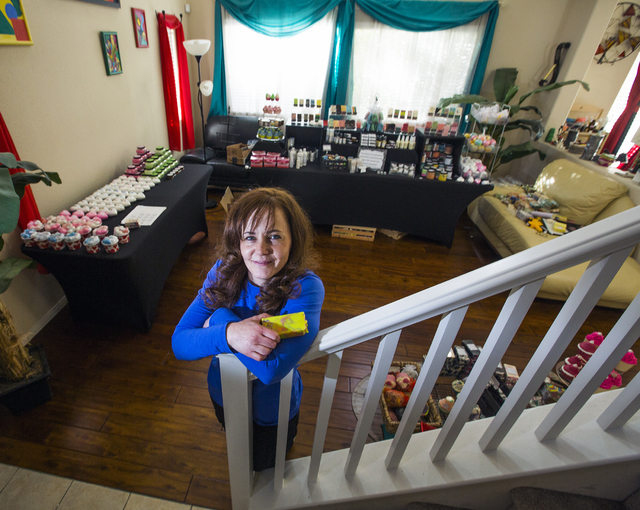 When Earth's Raw Beauty owner Carmen Iclodean isn't working as a banquet server, she spends most of her time in the kitchen.
She's cooking food, but not to eat.
Her refrigerator is stocked with goat milk, and the pantry is filled with a variety of natural oils. Her drawers are packed with spray bottles, beakers and other measuring supplies, while the counter serves as a desk where she cuts custom labels. The dining room resembles a storefront displaying more than 300 soap designs and other beauty products she has created.
"There is no food in my house," the 45-year-old jokes. "Everything is all soap and skin care."
Iclodean says her two-story home has become a "soap factory" for her business. The slogan is "Food for thoughtful skin."
She creates handmade lip balm, moisturizers and cleansers, body lotion, scrubs and her favorite product — soap — in her home.
She made beauty products for nearly two years but didn't start selling them until August. Iclodean sells the products on Etsy, a peer-to-peer e-commerce website, and at events such as First Friday, craft shows and the festivals including the Las Vegas Pride parade. The soaps sell for $6 to $7 and lip balms are $3, while costs for other products vary.
Her 23-year-old son, Luca, signed her up for First Friday without telling her.
"She just kept staying in the kitchen making soap and making soap, and it wasn't going anywhere, and I figured why not? Why not make a profit off of it?" he says.
Iclodean's soap designs include characters, holiday-themed styles and soaps that look like treats, such as doughnuts, cupcakes and pies. Although she plays with the designs, she uses five simple ingredients: goat milk, lard, coconut oil, shea butter and castor oil.
"With soap, it lets me use my creativity," she says. "I can use so many colors … Soap really lets me express myself."
Iclodean, who moved to Las Vegas from Romania 17 years ago, says she began making beauty products shortly after quitting her job as a critical-care nurse at Valley Hospital Medical Center.
"I literally saved lives, but when someone says, 'Oh, my skin isn't dry anymore' or 'I was allergic to everything,' it's like, 'Oh my God, I made something that people can use,'" she said. "It's priceless."
"I feel more satisfaction because it was all me who created the product," she added. "I miss caring for people, but I do now gives me the same thing. I still fulfilled my satisfaction of taking care of people. I went from healthcare to skin care."
She grew interested in skin care — specifically body scrubs — after discovering an interesting combination of natural products in her kitchen sink about 1 1/2 years ago: coffee grinds her roommate left in the sink, mixed with spilled cooking oil.
"I didn't know about body scrubs before, but I loved the way it made my hands feel," she says. She started researching skin care.
Iclodean says lip balms are the only things she makes that are 100 percent natural. In her other products, she uses about 1 percent to 2 percent of phthalate-free fragrance oil that is not natural. She adds that no soap is completely natural.
Phthalate-free products are more expensive but are much better for the skin, she says.
Autumn Cunningham, a nurse living in southwest Las Vegas, says said she only uses Iclodean's products for her and her 7- and 13-year-old daughters, who all had eczema issues.
"The products have worked fabulous for us," Cunningham says. "I buy nothing from the store. I did see a dermatologist and I was able to stop using those products when I started using Carmen's."
Iclodean says the response has surprised her.
"I don't want to get rich out of this," she says. "I just want to be able to buy more ingredients and make more."
To reach View intern reporter Kailyn Brown, call 702-387-5233 or email kbrown@viewnews.com. Follow her on Twitter: @KailynHype.
EARTH'S RAW BEAUTY
To view the company's products, click here. Its Instagram account is here.