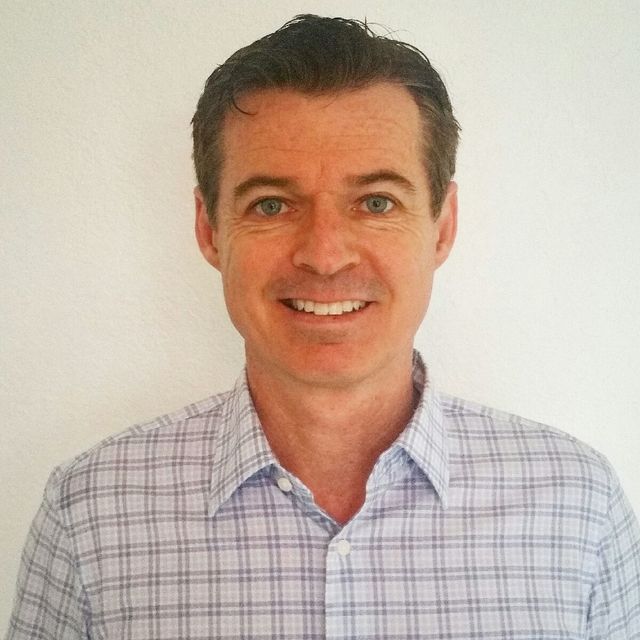 This is the first part in a two-part series on professional sports physicians in Las Vegas.
Las Vegas has quickly become the place to be for professional sports.
The Vegas Golden Knights have had a record-breaking inaugural season, the minor-league soccer Las Vegas Lights FC is set to begin its first season in February, the Las Vegas Aces WNBA team will take the court in May and the Raiders are expected to kick off in their new stadium in 2020.
Now Las Vegas is the place to be for sports doctors, too. The new teams have increased the demand for physicians specializing in sports medicine to help not only treat injuries, but to prevent injury and keep athletes performing at an elite level.
Doctor Michael Gunter has been a part of Las Vegas' sports medicine scene for 20 years. He has been the team physician with the Las Vegas 51s for more than 15 years and also works as team physician with the Golden Knights.
He has worked with multiple teams and athletes, including the Las Vegas Outlaws XFL team, the Las Vegas Wranglers hockey team, the Las Vegas Thunder hockey team and USA Wrestling, and as a physician for many dance performances through the International Association for Dance Medicine and Science.
A family physician with offices in Summerlin, Gunter said his interest in sports medicine was piqued during his second year of medical school at UNR.
"I was pretty active and I injured myself lifting weights," Gunter said. "The sports medicine doctor … at UNR sent me to a physical therapist … and I got better. I thought that was pretty cool."
He then completed a yearlong sports medicine fellowship at The Toledo Hospital in Toledo, Ohio.
His favorite part about sports medicine is working with athletes. He has worked with little-leaguers and professionals alike.
"Athletes are … highly motivated," Gunter said. "That's one thing I love about professional sports and sports in general. Athletes are motivated to get better … and they tend to do what you ask. They want to get better and they want to get better yesterday."
Assembling a staff
How many doctors teams hire and what kind of staff they assemble depends on the sport, the league and the team. Because the 51s are an affiliate of the New York Mets, Gunter is the team's only general physician in Las Vegas.
If there's a more serious issue with a player's health or if there are any questions, players are often sent to be with the major league team's doctors on the East Coast, said team spokesman Jim Gemma.
The Golden Knights assembled a medical team beginning in January with the hire of Jay Mellette, the former director of performance medicine for Cirque du Soleil.
Mellette's job was to assemble a network of team physicians and other health providers in the city to "rally around the player," Mellette said.
"When they hired me I went out to build a medical network" of consulting physicians, Mellette said, including chiropractors, neurosurgeons, eye specialists, and foot and ankle specialists.
Ongoing, "my job is to manage that network," Mellette said. The Knights employ four team physicians, including medical director James Dettling, Gunter, William Rosenberg (an assistant professor at the UNLV School of Medicine) and Chad Hanson.
Whom will future teams hire?
Las Vegas Lights FC is still searching for doctors, said team communications director Ryan Greene.
"… obviously we are preferring to find them here in the Las Vegas Valley," Greene wrote in an email.
MGM representatives did not provide information about how many doctors the Aces will hire (or when they'll hire them). The Oakland Raiders organization did not respond to a request for comment.
Requirements for working for an NFL team, like the Raiders, are similar to those for teams in other leagues. Team physicians are trained in orthopedic surgery, internal medicine, family medicine or emergency medicine, according to the NFL Physician's Society website.
"Each member of the NFL team's medical staff is chosen by the team's front office," the website reads. Team physicians must also be board-certified in sports medicine.
The Raiders employ three team doctors based in the Bay Area, according to the website. But the medical staff on field for a game is not limited to team doctors.
During each game, each sideline has about 29 medical staffers including athletic trainers, primary-care physicians, orthopedists, chiropractors, dentists, airway-management physicians, EMTs or paramedics, ophthalmologists (eye doctors) and radiologists, according to the society.
Contact Madelyn Reese at mreese@viewnews.com or 702-383-0497. Follow @MadelynGReese on Twitter.
Growing field
Professional sports teams in Las Vegas, or in the process of relocating, are:
Las Vegas Lights FC, USL
Vegas Golden Knights, NHL
Las Vegas Raiders, NFL
Las Vegas 51s, MiLB
Las Vegas Aces, WNBA