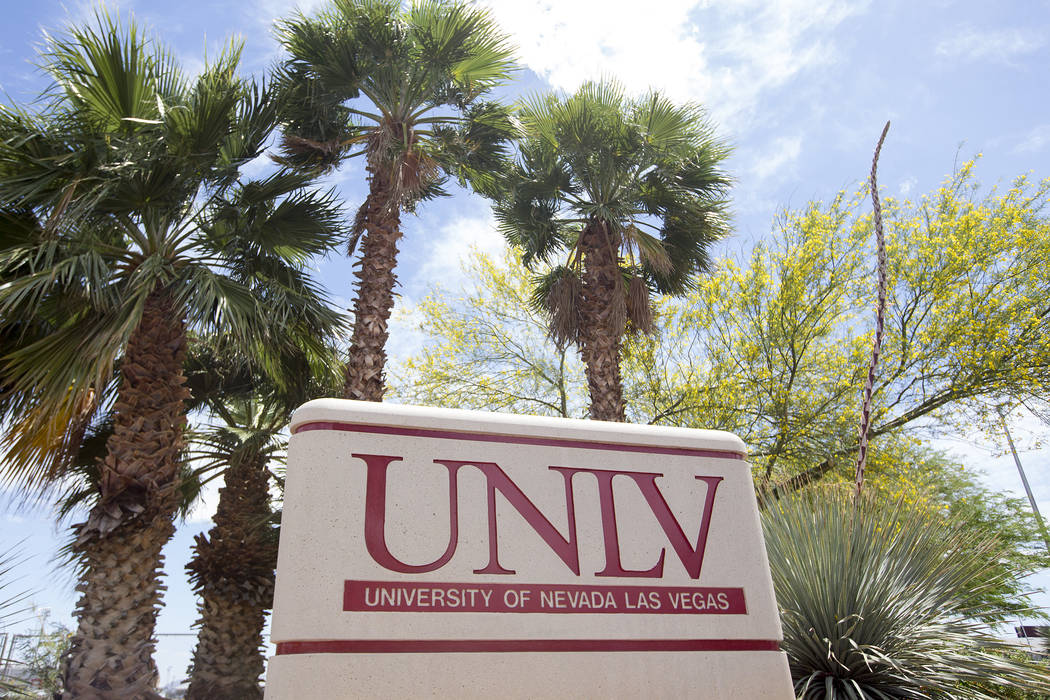 Most U.S. libraries are sure to have countless books on locomotives, automobiles, airplanes and especially military aircraft. But there's not nearly as much on airports.
Dan Bubb, an assistant professor and faculty in residence at UNLV, wants to change that. During a presentation at the Nevada State Museum in early June, Bubb said U.S. airports face the challenge of how to accommodate an influx of new passengers in the coming decades and improve the experience of flying.
According to the Bureau of Transportation Statistics, U.S. airlines carried 5 percent more passengers on domestic flights and 2.3 percent more passengers on international flights in 2015 than in 2014, and the number of passengers has been increasing every year since 2008.
International travel to and from U.S. airports is expected to double by 2034, Bubb said.
"I think that's going to be the thing of the future," he said. "We're going to have to expand, but we're going to have to improve the quality of our airports if we're ever going to compete globally."
According to an analysis completed in 2015, the Clark County Department of Aviation generates $28.4 billion a year directly and $12.5 million indirectly. More than 16,000 employees were registered to work at McCarran International and its sister airports at the time of the study.
Bubb referenced major airport upgrades as examples of what the future of air travel will look like. San Francisco International's Terminal 2 added two yoga rooms, organic dining venues and a 6,000-square-foot Zen garden.
Still, American airports are behind the curve, Bubb said. Singapore Changi Airport has an outdoor swimming pool and hot tub, workout facilities, a movie theater, an outdoor terrace and a butterfly garden. Amsterdam's Schiphol has art museums that include works by Vincent van Gogh. South Korea's Seoul Incheon International Airport has free concerts and a year-round skating rink.
"People are getting more and more frustrated with air travel," Bubb said. "It's not really appealing, so the airports are … trying to create an environment that is much more relaxing and much more normal to people's lives."
Bubb has mentored several graduate students who have gone on to do their own research to continue expanding aviation and airport study. Ryan Evans, an instructor at Columbia College in Washington state, connected with Bubb eight years ago at Western Washington University in Bellingham.
Evans is working on his Ph.D dissertation at the University of Washington in Seattle, focusing on how airports in the Pacific Northwest changed over time and shaped the economy.
Evans agrees with Bubb that U.S. airports aren't ready for what's next.
"People are less apprehensive about air travel," Evans said. "People are exploring more, and have money to spend."
Contact Madelyn Reese at mreese@viewnews.com or 702-477-0497. Follow @MadelynGReese on Twitter..
By the numbers
Following are passenger numbers through the years at McCarran International Airport
1950: 71,660
1977: 8 million
2015: 42.9 million
Source: 2015 McCarran International Airport Economic Impact Analysis
Nevada State Museum, 309 S. Valley View Blvd, Las Vegas, NV 89107