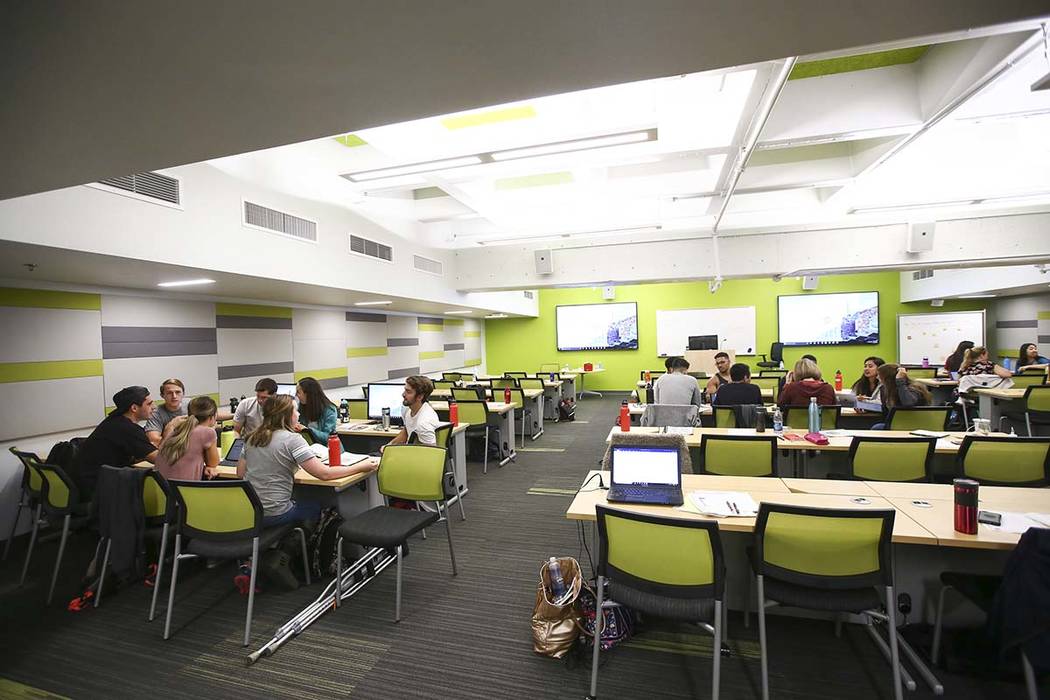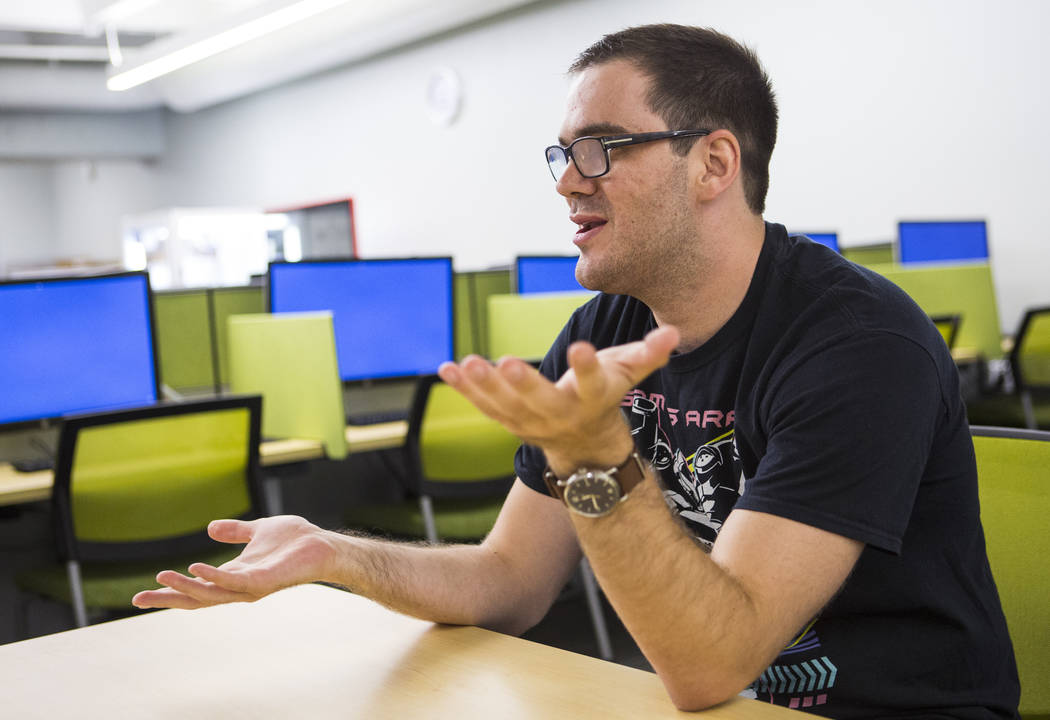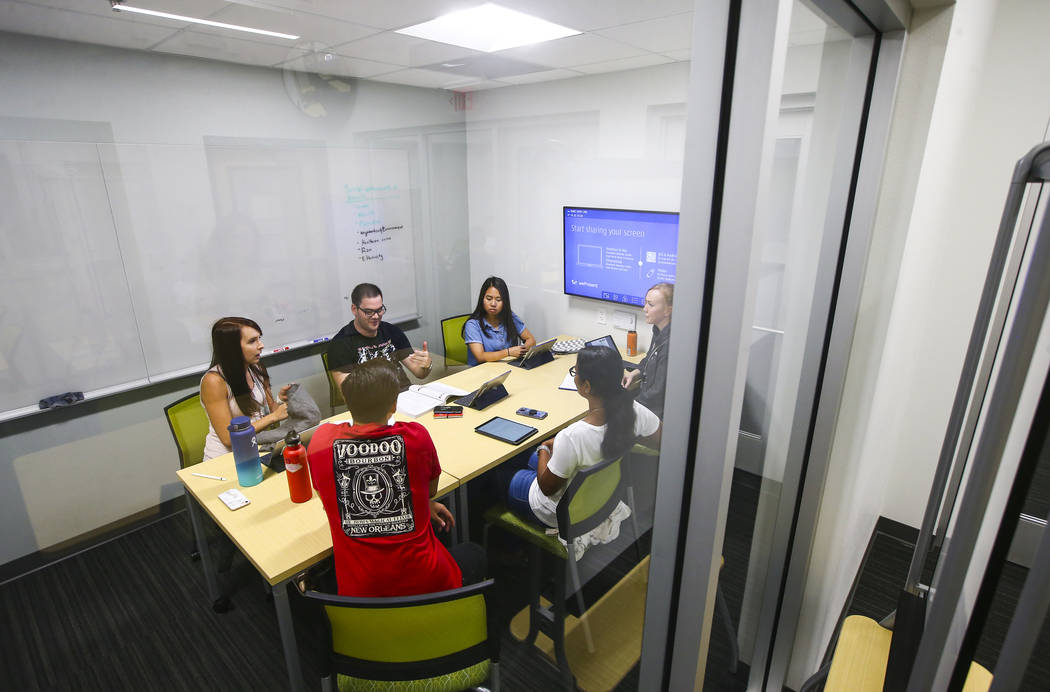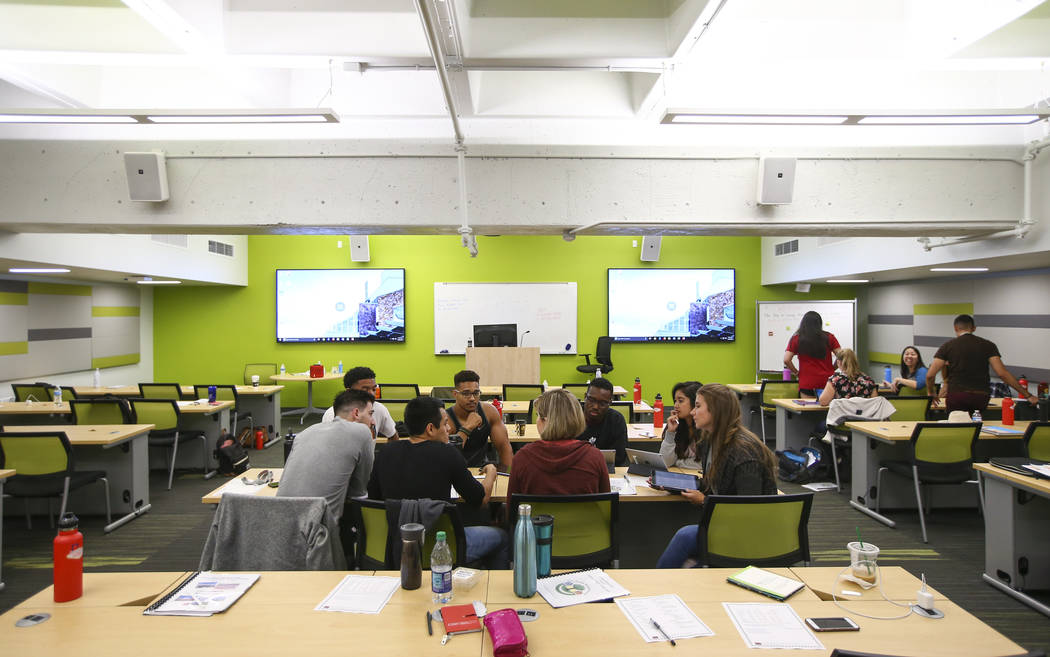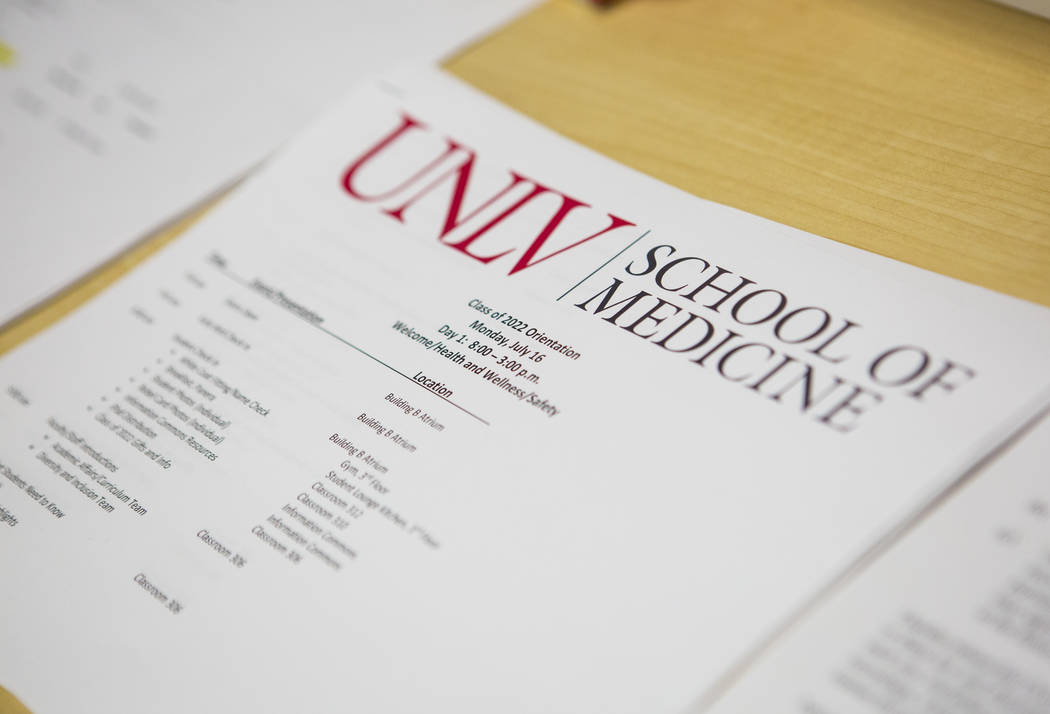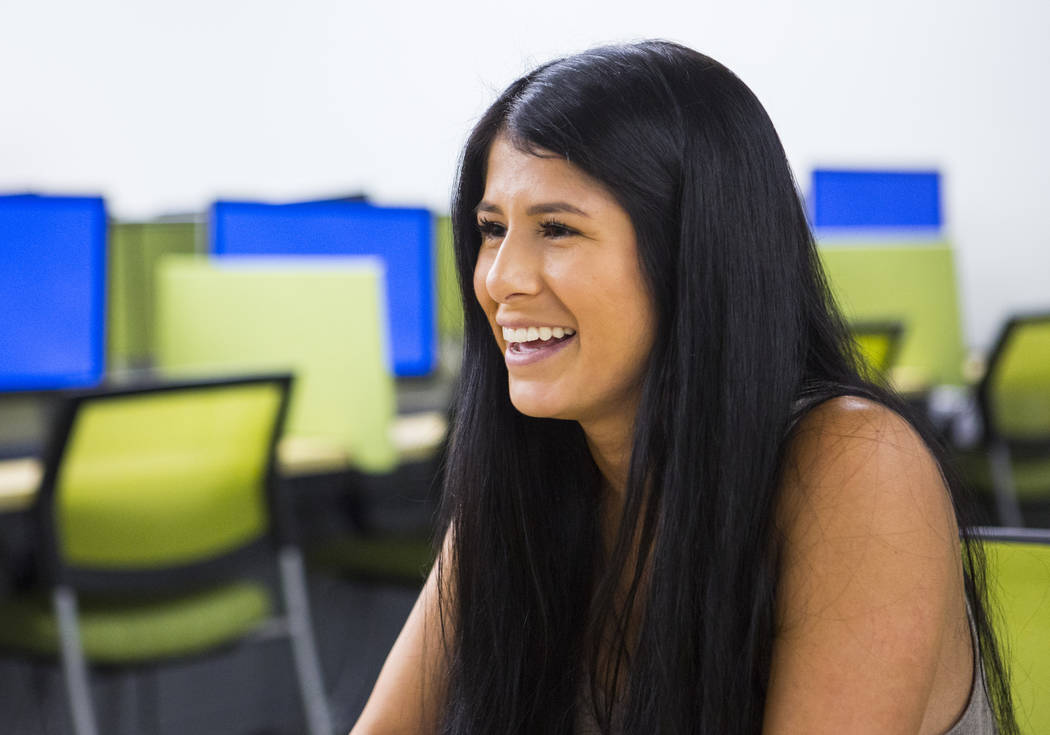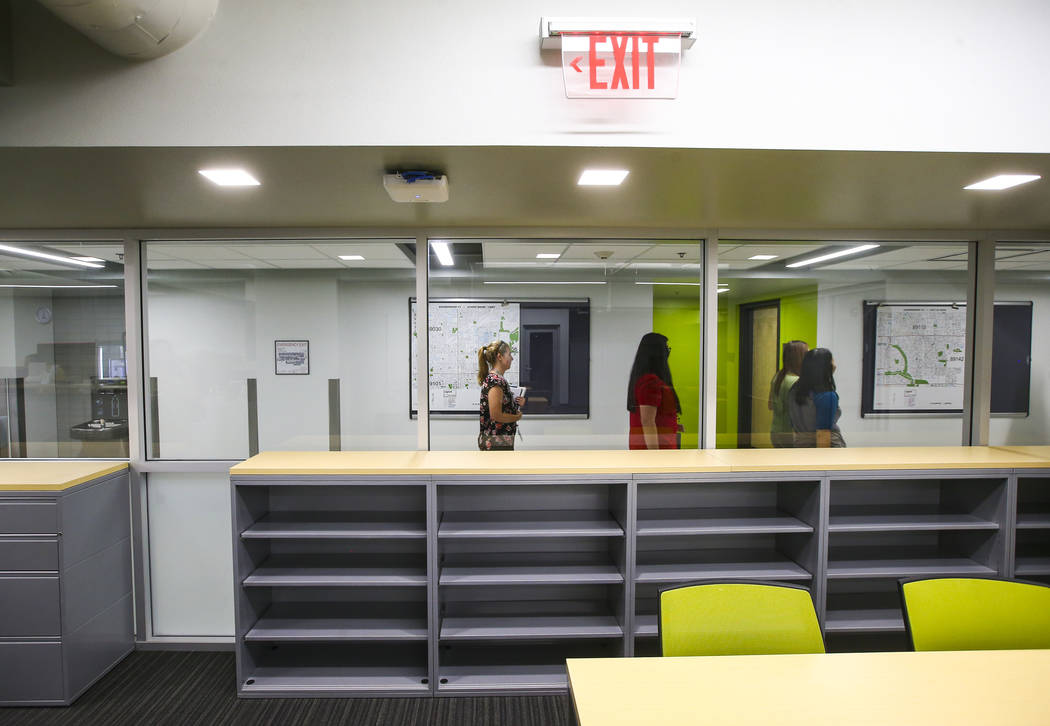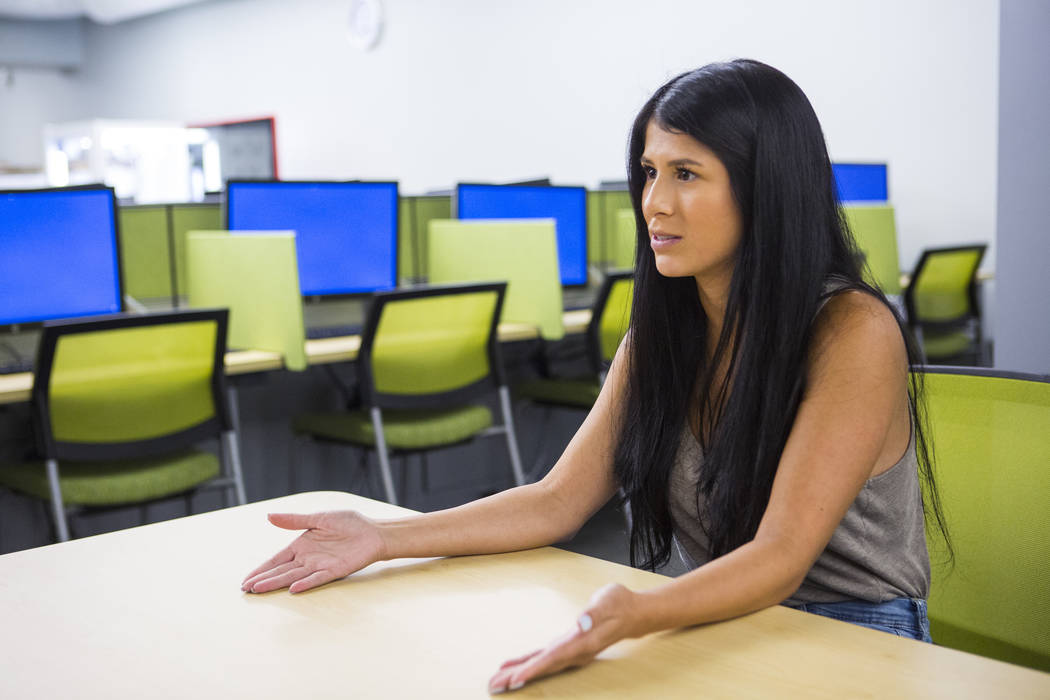 Jessica Hill and Enes Djesevic have a few things in common.
Both grew up in southwest Las Vegas. Both enrolled at UNLV for undergraduate studies and, along the way, picked up minors in neuroscience.
And both got the same early-morning call from Dr. Sam Parrish.
Parrish, senior associate dean for student affairs and admissions at UNLV's School of Medicine, offered Hill one of the 60 open spots for the school's second class of students.
"It was the happiest moment of my life," said Hill, 22. "I don't happy cry, and I happy cried that day."
Djesevic, 24, received his call Nov. 17.
"It's definitely a day I'm going to remember easily for the rest of my life," he said.
Hill, Djesevic and their classmates dove into studies July 16, with the first six weeks focused on emergency medicine and population health.
The students arrived on their first day armed with impressive credentials; the average GPA of those accepted is 3.8. Most, including Hill and Djesevic, received full scholarships — a strategy school officials have continued to recruit top students to a school that's not yet fully accredited.
"The scholarship is a huge plus," Djesevic said. "Getting into medical school is one thing, but then getting a scholarship with medical school is a completely different thing, too."
Dean Barbara Atkinson said the school started with 25 full scholarships from the Engelstad Family Foundation, and the foundation agreed to a one-to-one match for any additional scholarships the school secured. The school ended up with 40 full scholarships and 20 half scholarships.
"That's really good news for the students," Atkinson said.
School officials continued the strategy of considering only students who are from Nevada or have close ties to the state in the hope that students will stay after graduation.
Djesevic said he's not sure of the type of medicine he would like to practice, but he has a love for children and the brain.
"I was thinking during undergrad maybe I'm going to be interested in neurology," he said. "I also shadowed a pediatrician as well. And then I found out that you can smash the two: pediatric neurology."
Hill was an emergency room scribe, typing up notes from doctors' interactions with patients, and shadowed a doctor specializing in hematology-oncology. She said she's open-minded, too.
"I'm one of those people who has to see (it) to do it," she said. "I want to have more exposure before I decide."
She hasn't wavered on her decision to attend UNLV, especially in the wake of the Oct. 1 shooting.
"I worked that night at one of the hospitals in town and the doctors, they were flooding in," she said. "I've never been so proud to be Las Vegas citizen."
Contact Natalie Bruzda at nbruzda@reviewjournal.com or 702-477-3897. Follow @NatalieBruzda on Twitter.