Veteran dancer opens studio in southwest Las Vegas
February 21, 2017 - 9:45 am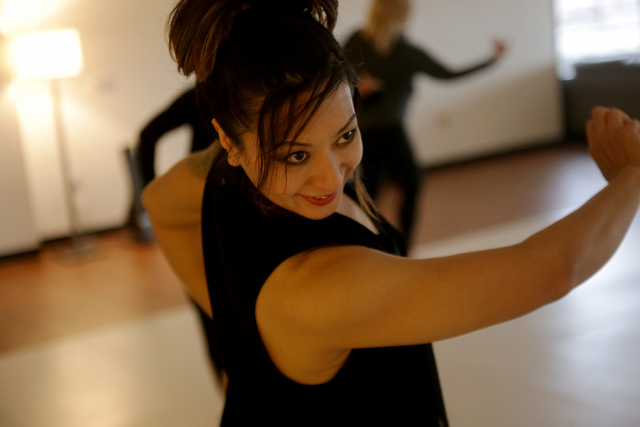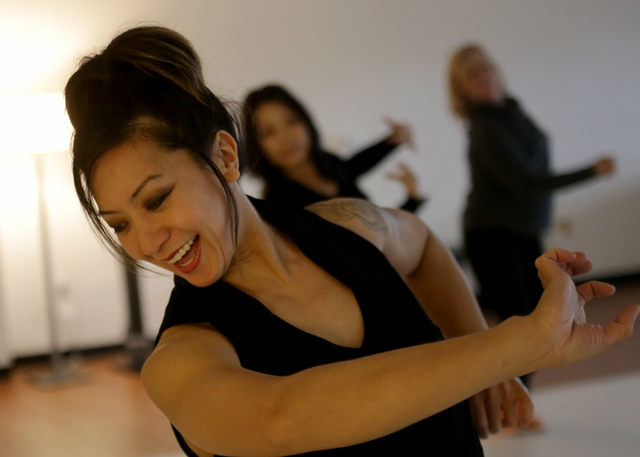 Denise Darnell planned to take a dancing hiatus when she moved to the southwest valley a year ago with her significant other.
She quit her job of 15 years as an instructor and director of the conservatory program at Mayfield Senior School in Pasadena, California, and enrolled into Le Cordon Bleu to become a cook.
"I knew I had to stop dancing," said Darnell, 53. "My biological clock was ticking. I felt like the odds of getting jobs (were) getting less and my body was getting compromised for it."
Darnell began dancing when she was 16 and has worked for several small dance companies. She was even a member of the Los Angeles-based group Girls on Stilts.
But when her younger brother, Darin Gilbreath, called her and asked why she wasn't dancing anymore, Darnell decided to open a studio. He offered to be her business partner.
"That was a gift because that's what I didn't have … that capital to get started," she said. "I guess he sensed that I was lost out here in Las Vegas."
She opened Darnell Dance Works Collective in November. They offer classes in contemporary, jazz, hip-hop, ballet and more. She said they are trying to add more cultural dance classes, such as flamenco. The collective has seven dance instructors.
Participants range from children as young as 7 years old to 75. Darnell said she wanted to create an environment where visitors would feel comfortable dancing, regardless of background.
"It is about growing as a dancer," said assistant creative director and dance instructor Judy Micaiah, 37. "A lot of studios are based more on technique. We are technique and becoming your own dancer because every dancer has their own style."
With the teaching comes the environment, and Darnell said she wants her students relaxed when they walk in. She designed the studio like a loft space, filled with decorations and couches. There's also an area for tea and coffee.
The studio can also be used for rentals, gatherings and performances.
Once a month, the studio holds an event called "Senses," in which local artists can share their work. Aubrey Pascoe, 22, of Henderson heads the event as the company's coordinator. She is also a contemporary dance instructor at the studio and trained at Las Vegas Academy.
Pascoe, an English major at UNLV, said she is grateful to teach at the studio, which is an opportunity that young dancers don't always have.
"A lot of the time, if you're not performing, then the option is to teach," she said.
Although Darnell thought she'd never enter the dance world again, she's glad she changed her mind.
"Everyone's like, 'You're so crazy at 50 doing this,'" she said. "But I'd be crazy doing nothing, too."
To reach View intern reporter Kailyn Brown, call 702-387-5233 or email kbrown@viewnews.com. Follow her on Twitter @KailynHype.
Darnell Dance Works Collective
Address: 4970 S. Arville St., Suite 110
Phone: 702-499-1953
More information: darnelldanceworks.com