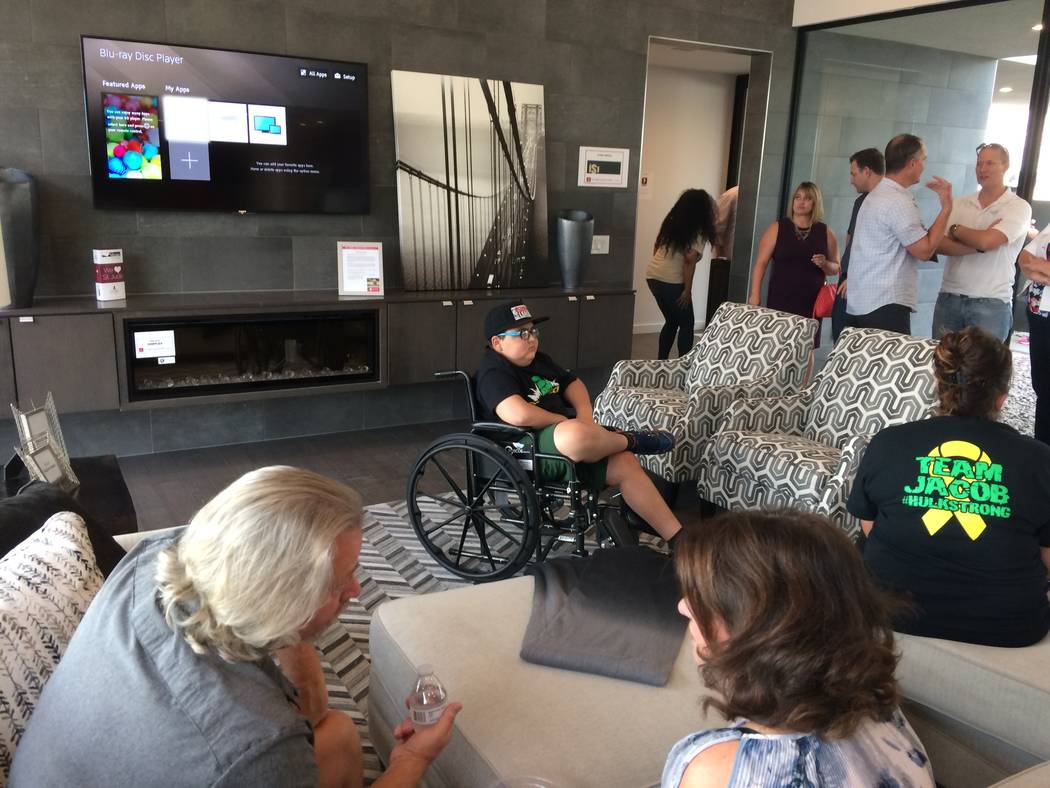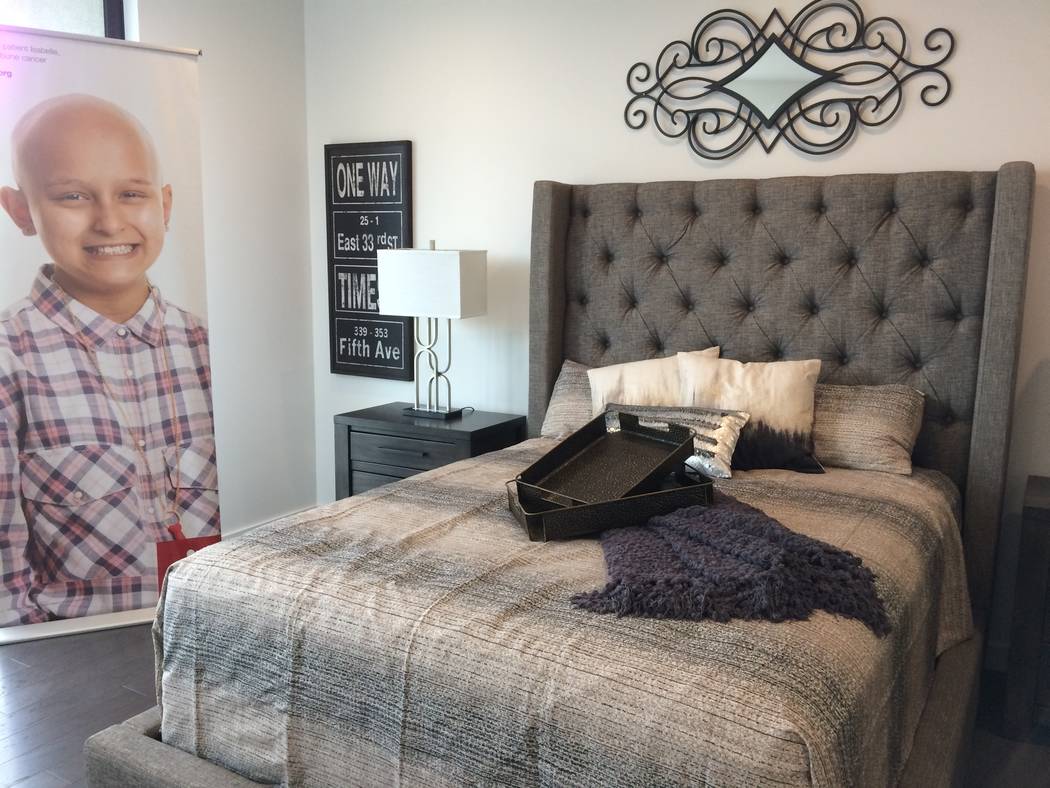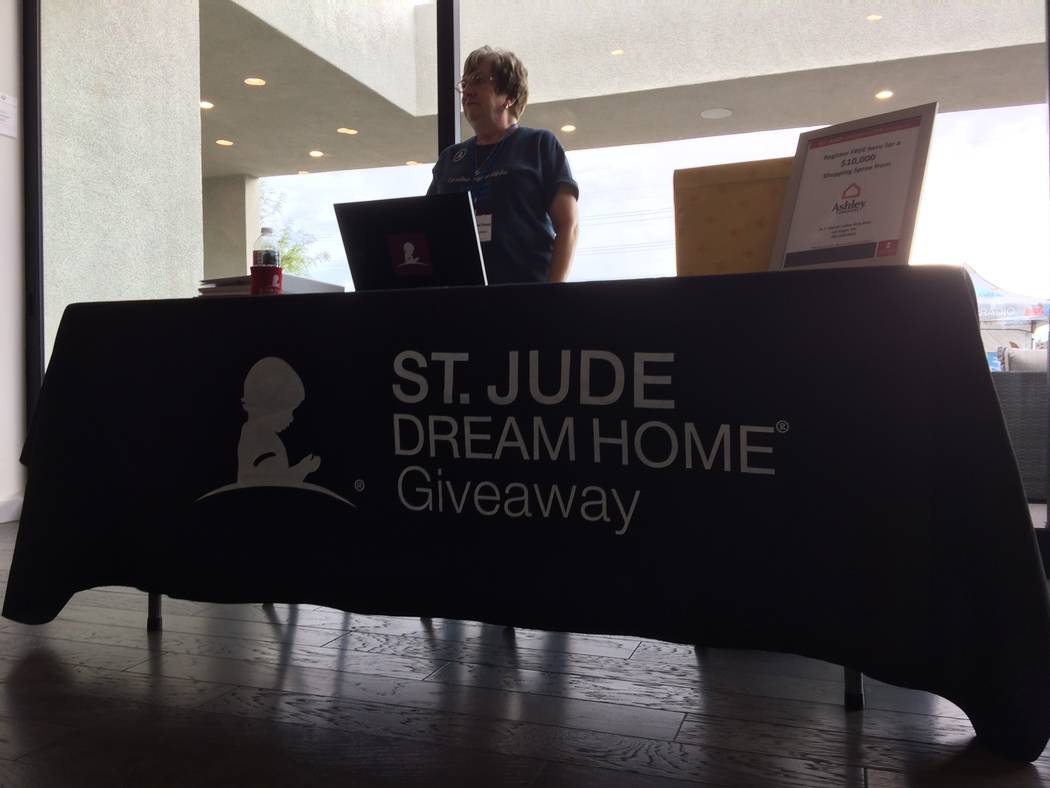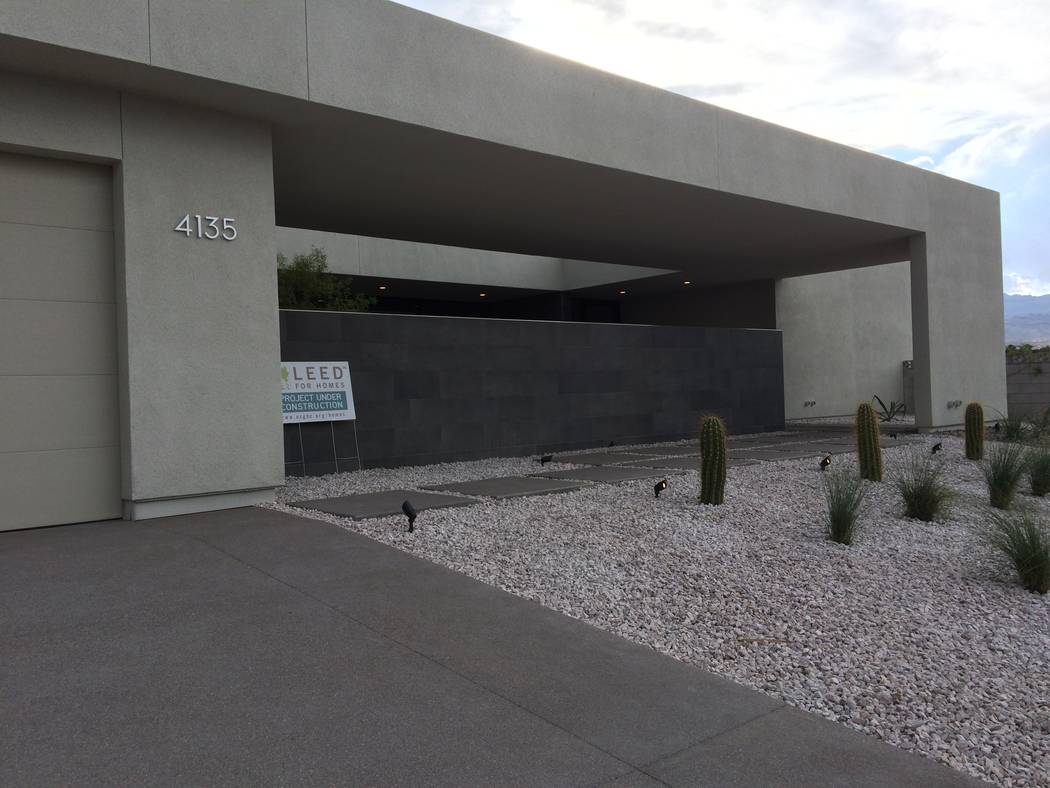 Got $100? You could win a house and help save a child's life.
St. Jude Children's Research Hospital is giving away a home in the northwest valley, at 4135 N. Durango Drive. It is a modern-style single-story house valued at $425,000. This is the first time Las Vegas has had a St. Jude Dream Home Giveaway. Tickets went on sale Aug. 2.
Deana Walters was staffing the table where people bought tickets Sept. 7. She said that 12 years ago in Indiana, when she did similar work for St. Jude, people would write personal checks. These days, she said, they're more apt to use a credit card.
"There are only about 100 tickets left," Walters said on the day View visited, Sept. 7. "People had better hurry."
The Las Vegas Dream Home — there are others in cities across the country — is roughly 2,800 square feet and has three bedrooms and 2 1/2 bathrooms, plus a den and an open-concept kitchen, a dining area and a living room. There are 14-foot ceilings, a covered courtyard and plenty of updated features, such as a pot filler above the stove.
Why would a builder construct a house only to give it away?
"They do it for the fact that everything goes back to St. Jude," said Teresa Buscemi, regional development representative for St. Jude.
Henderson-based Element Building Co. built the home, and Hoogland Architecture designed it. Josh Anderson, the owner of Element, said he didn't hesitate after getting the call from Saint Jude. Element was already a partner with the Tiara Foundation, which raises funds so single parents can pursue college or go to a technical school.
"We were looking to make the world a better place, for ways to really make a difference," Anderson said.
Element started building the house in March.
Plenty of suppliers stepped up to donate goods and services: Broan NuTone, Lang Plumbing, Vegas Granite & Marble, Shaw, Ashley Furniture HomeStore, Focus Plumbing, Certainteed Gypsum, Westpac Materials, Roden House and 84 Lumber.
Proceeds from ticket sales will help the research hospital treat childhood cancer and other deadly diseases. St. Jude's goal is to drive the survival rate of childhood cancer higher, to 90 percent.
The home giveaway is one of the largest fundraisers for the hospital. More than 400 houses have been given away in raffles, raising more than $325 million for the hospital, its figures show.
The house is open for tours from 9 a.m.-5 p.m. Saturdays and noon-5 p.m. Sundays through Oct. 8.
The winning ticket is slated to be drawn Oct. 11. Call 800-378-5386 or visit dreamhome.org.
Contact Jan Hogan at jhogan@reviewjournal.com or 702-387-2949.
4135 N. Durango Drive